In our Cinque Terre photo journey we will take you to the five beautiful villages of Italy.
The Cinque Terre is five little towns beautifully isolated in the most seductive stretch of Italian Riviera. For us, the best bits of Italy are traffic-free with the unique mix of Italian culture and nature.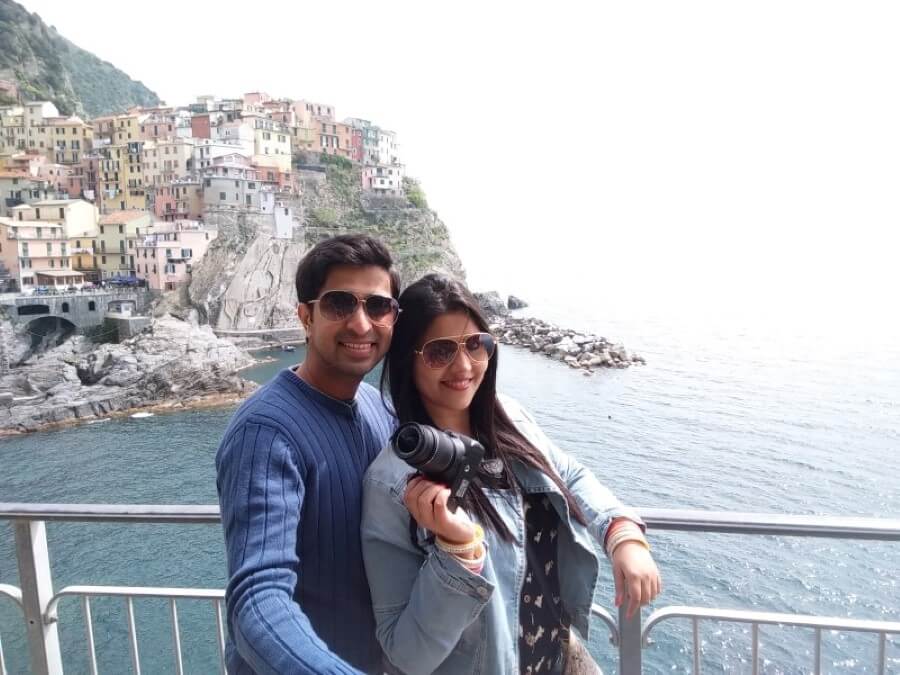 In the south of Europe is Italy, and between Florence and Genoa lies the Cinque Terre. We will show all five towns in our Cinque Terre photo journey starting in Vernazza, then we hike to Corniglia, Manarola, Riomaggiore and Monterosso al Mare.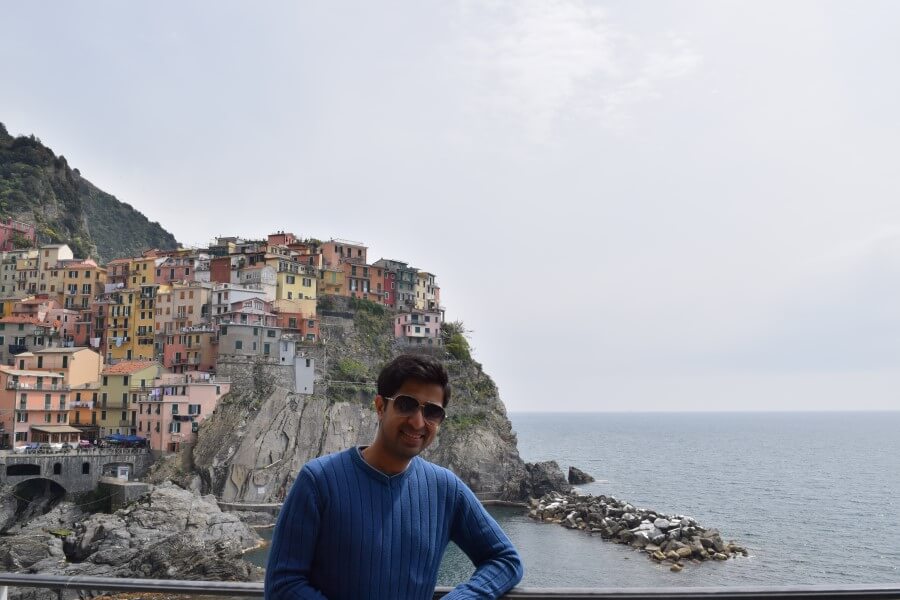 In Cinque Terre you will see tourist all around. This 10 Km stretch of the Italian Riviera has the traffic free charm is a happy result of its natural isolation. Just sun, sea, sand, well, pebbles and people. For me this is Italy at its most relaxed. For a home base choose among the five villages each has distinct personality. We choose Vernazza as our base.
Vernazza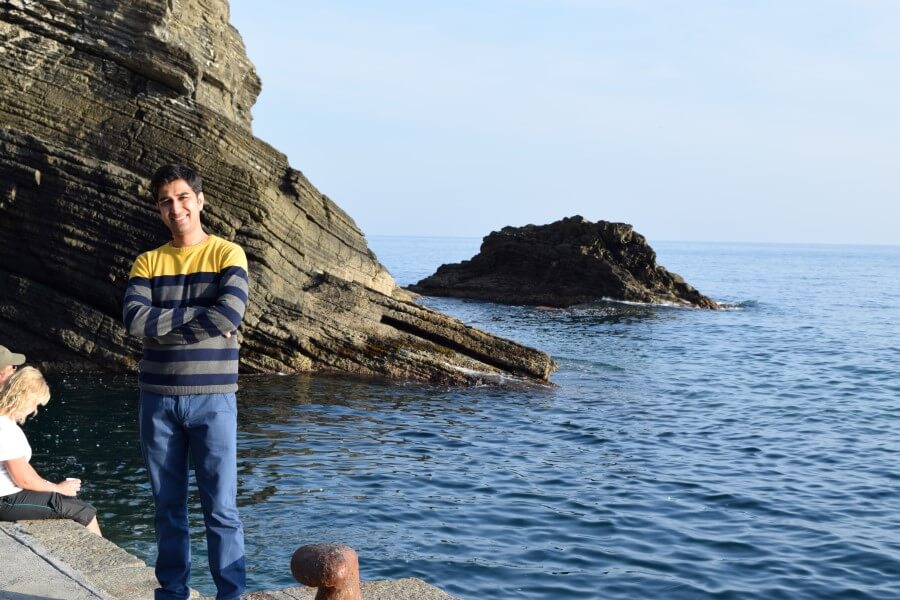 Vernazza is beautiful small village. There is one main street which runs from train station down to the sea. The street is full of tourists and restaurants. There is castle for which you have to climb up high and from there you can enjoy lovely view of whole village along with the sea. But we enjoyed our glass of wine at the fort's lowest deck of the castle restaurant and had the most romantic evening.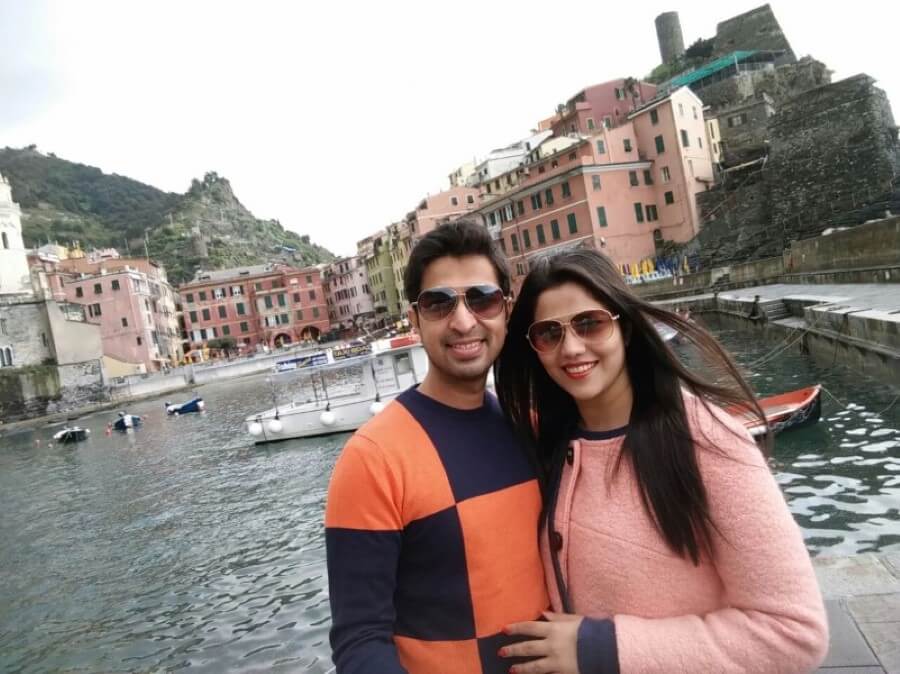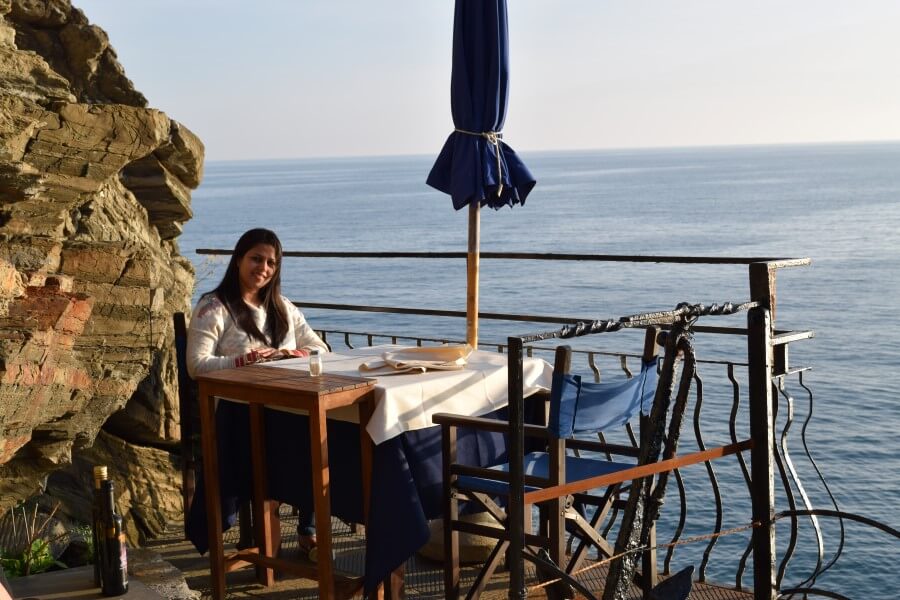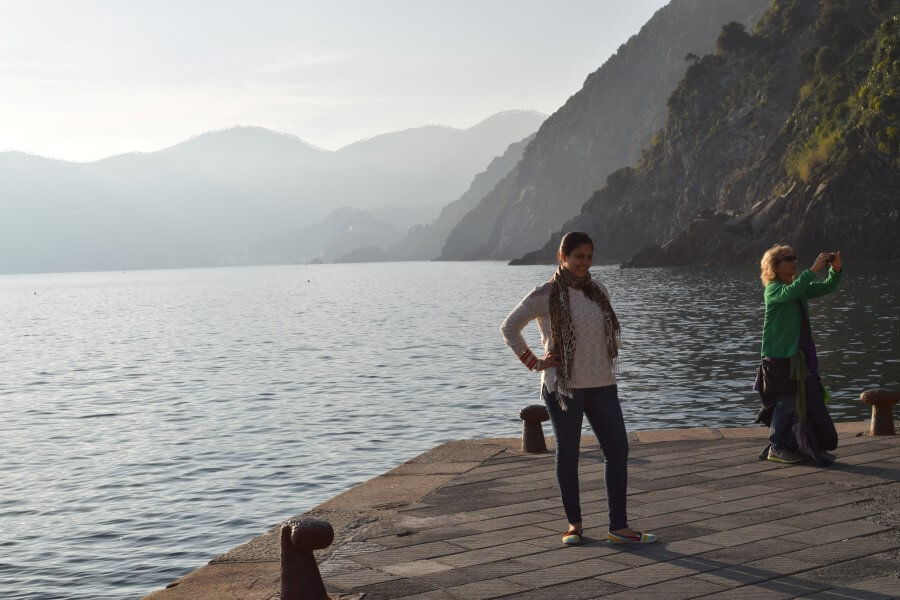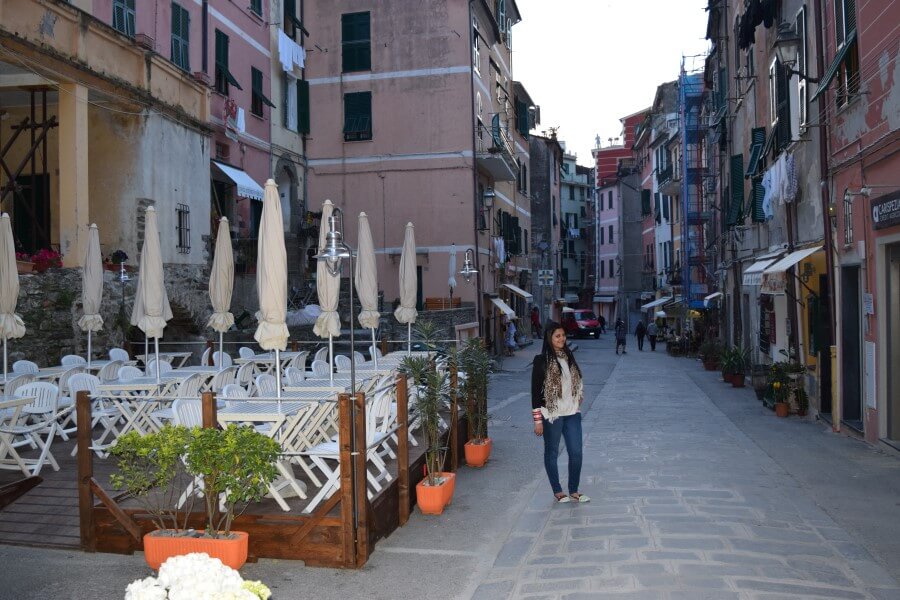 Corniglia
The one town which is not connected with water. Corniglia is on the cliff. It is famous for wine making. And you will see wine farming all around.
Manarola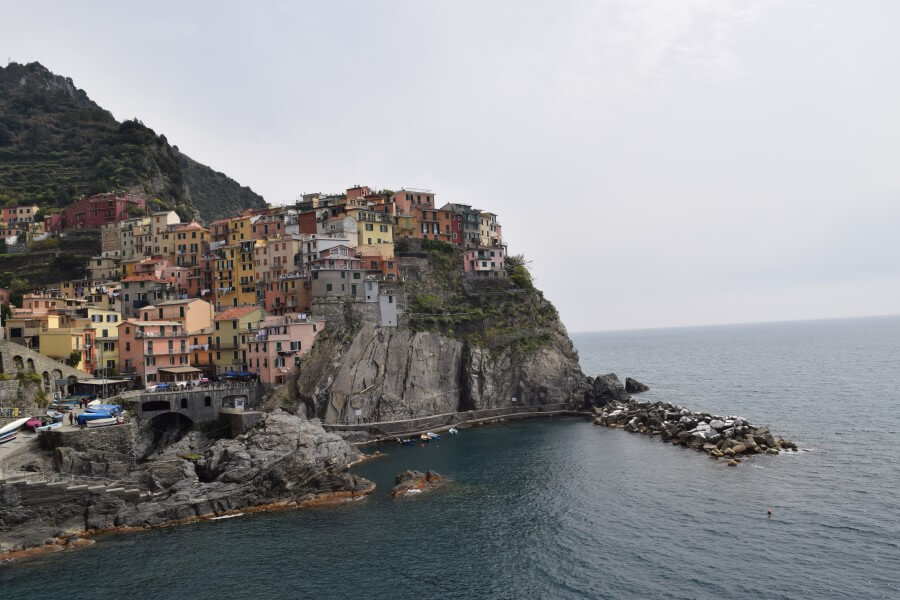 Manarola is petite and picturesque. The tiny harbor with its modern breakwater is add-on for fun seekers. They have a passage which locals call walk of love from where you can get the most picture perfect view of this colorful village.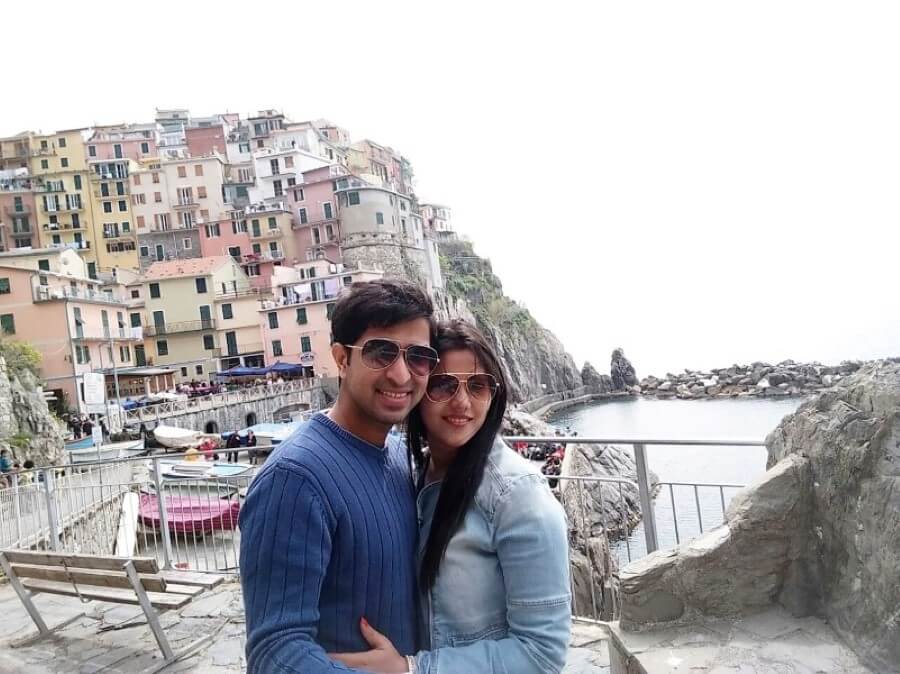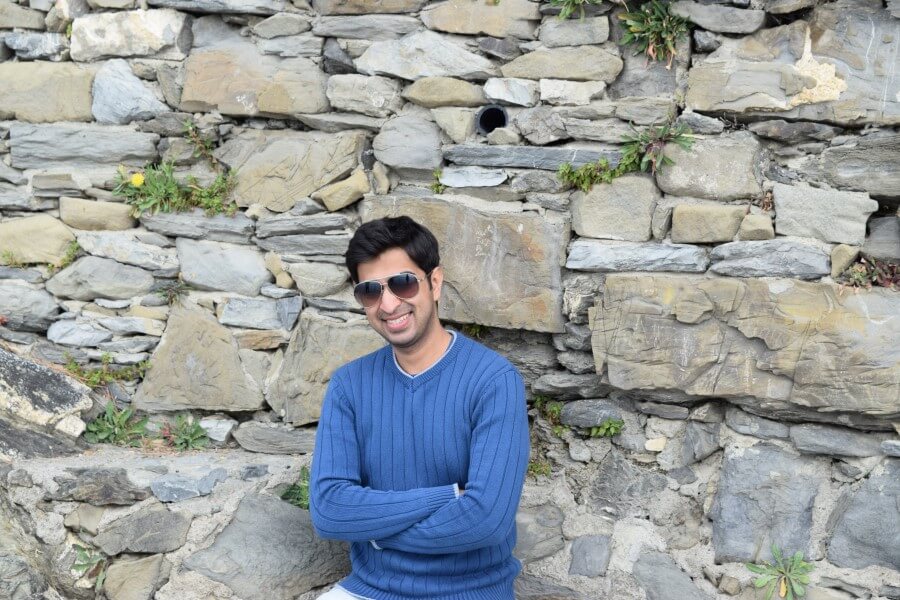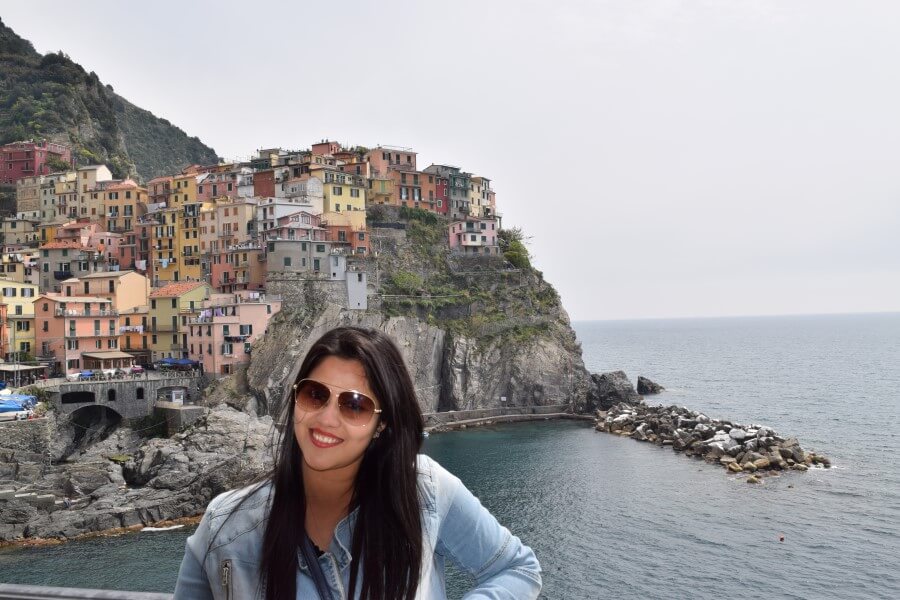 Riomaggiore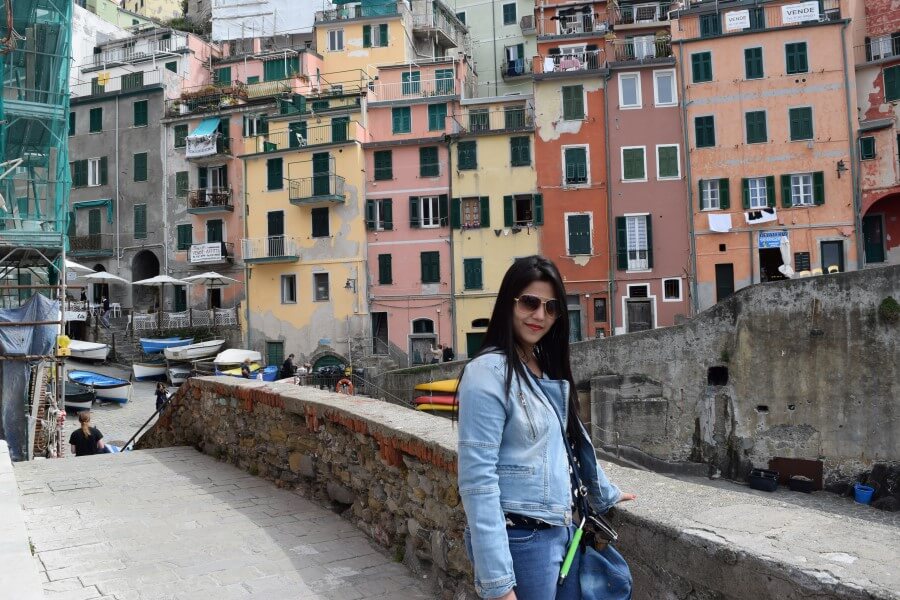 Riomaggiore has a collection of cozy homes nestled in a valley. This is another colorful village. All the houses are painted with bright and good taste of colors. Here you will get a wide option of restaurants.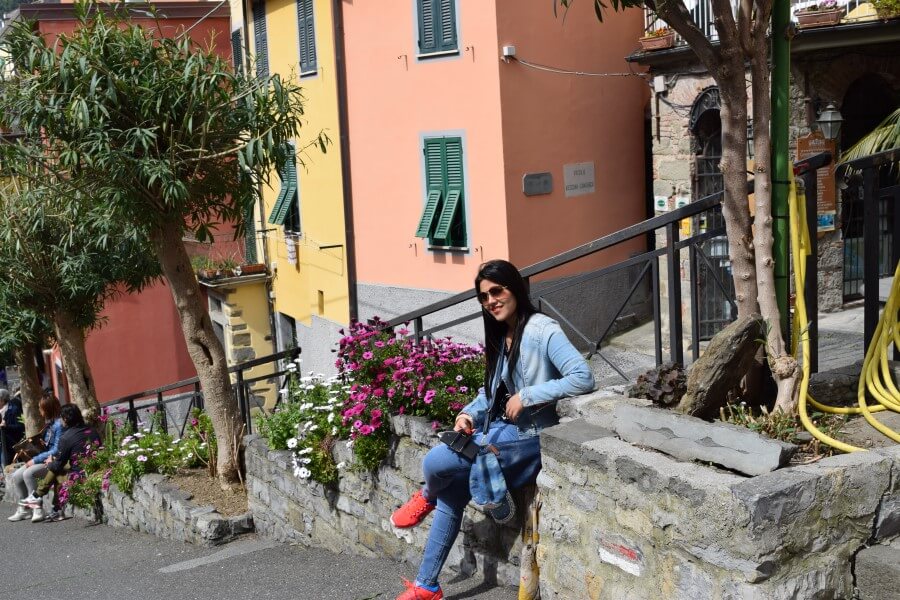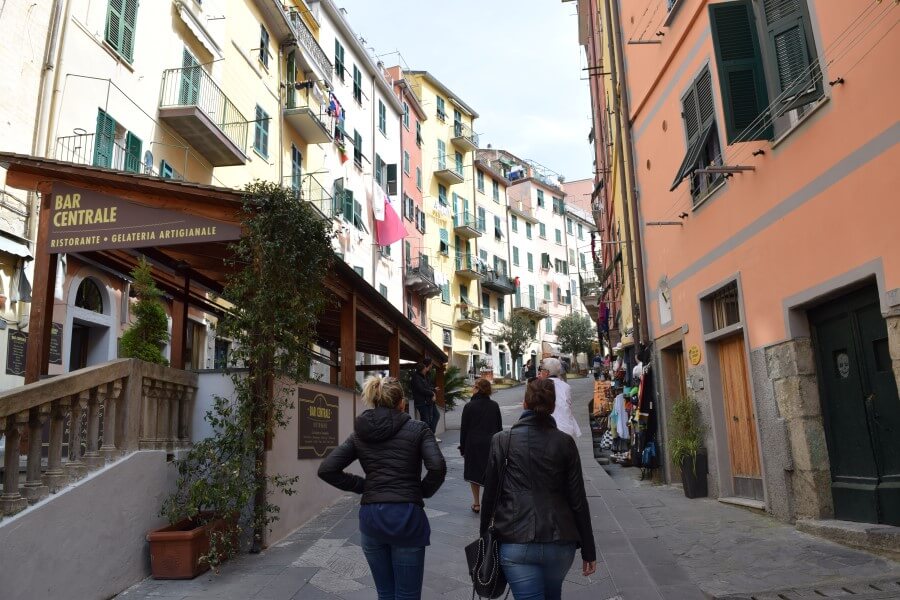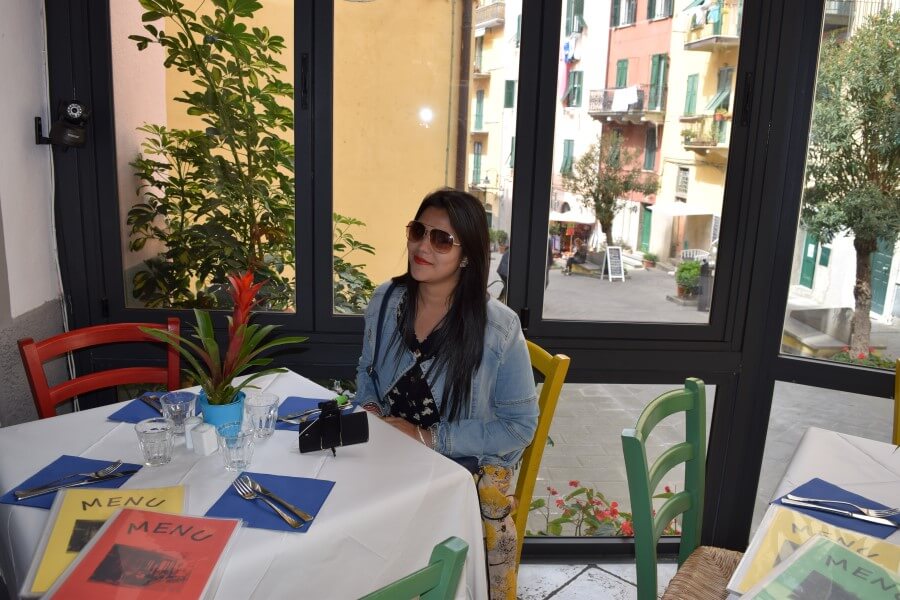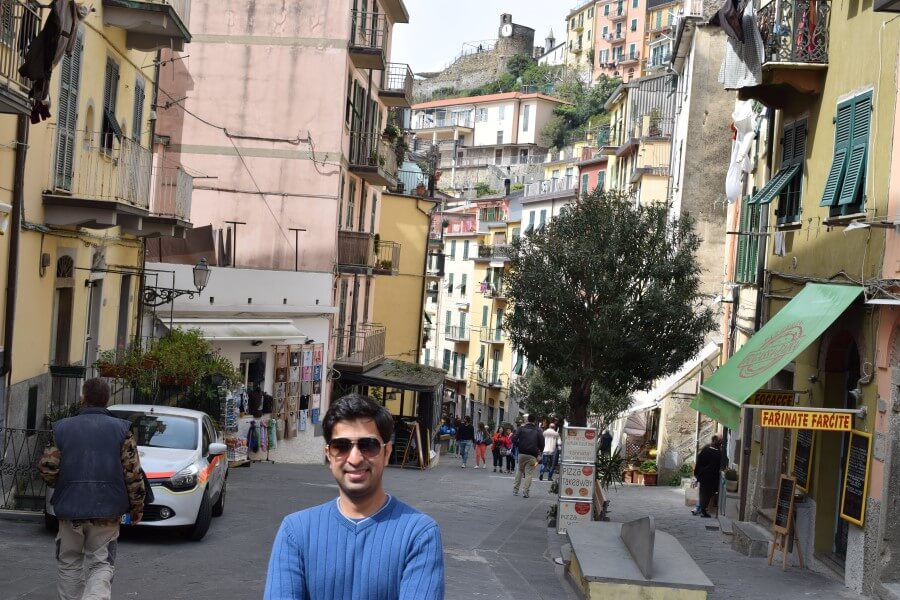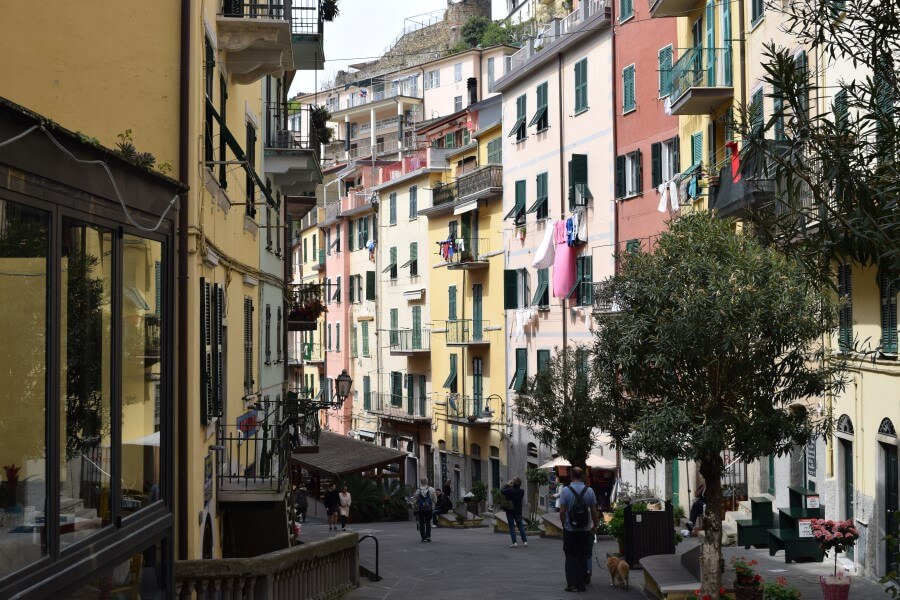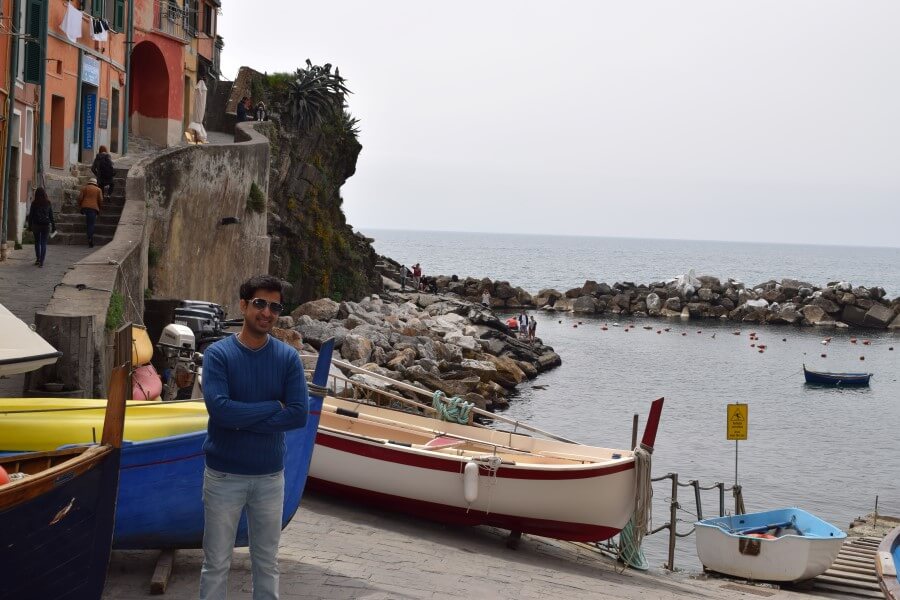 Monterosso al Mare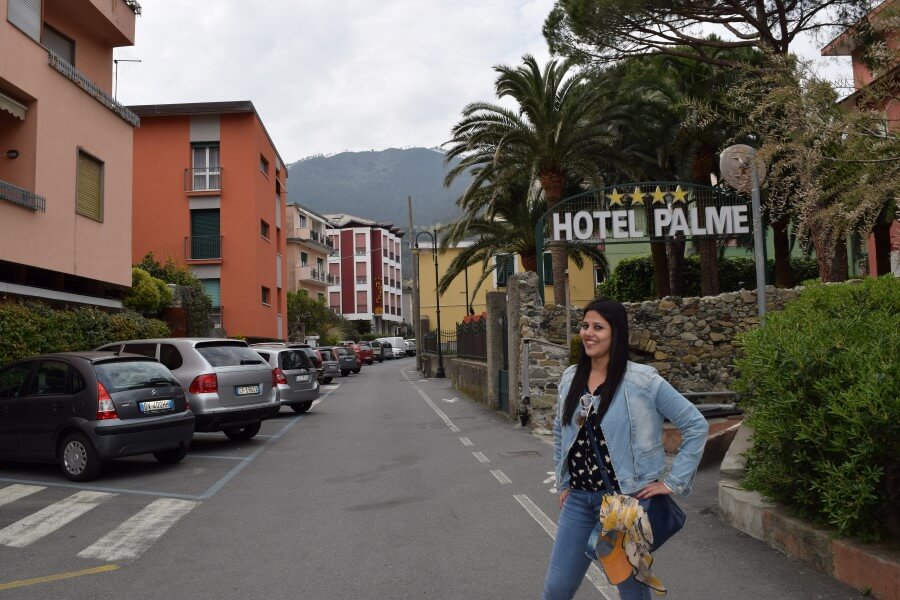 This is the resort village of the group with cars, larger hotels, rentable umbrellas and the best beach around. If you want a kind of beach scene that leaps to mind with warm water, colorful umbrellas, sun bathing tourist and an inviting promenade than this is the place.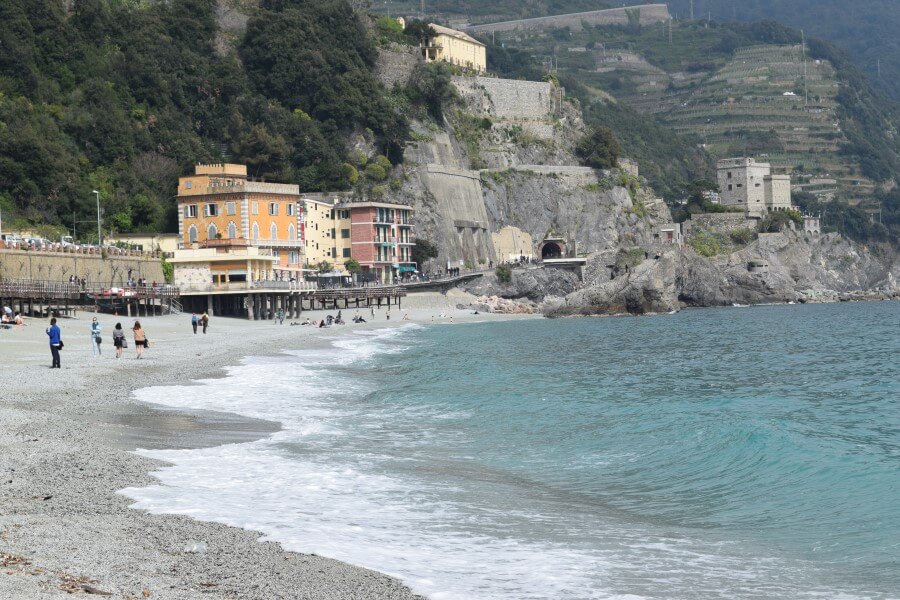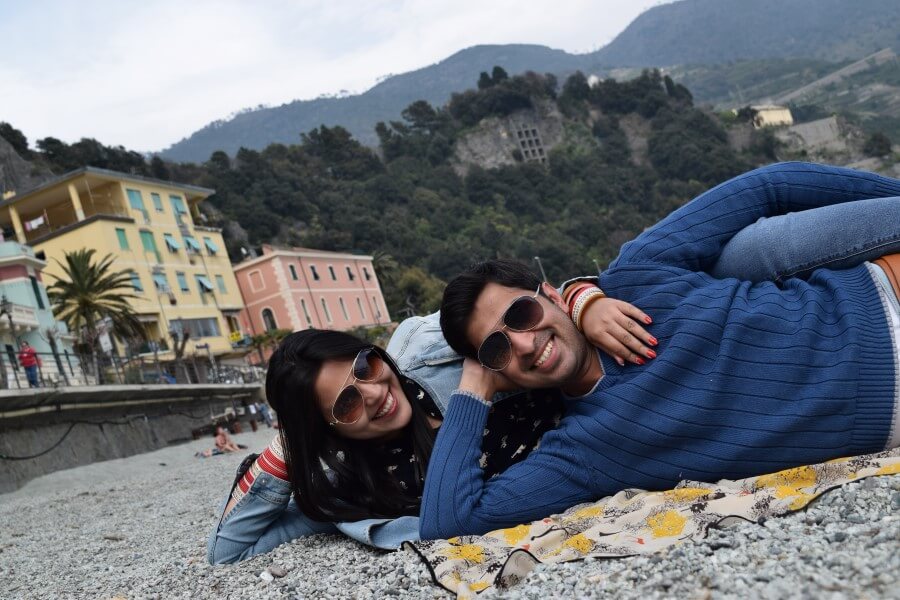 Italy's Cinque Terre is an irresistible mix of nature, culture and human activity. Here you will find happier more laid-back tourists. Thanks for joining us on this charming tour of Cinque Terre. Our Cinque Terre photo journey is filled with colorful photos. Do share your colors and pictures with us. We also have a Travel diary for Cinque terre here.