Hanoi is capital of Vietnam and is culturally very rich. Hanoi is famous for its old architectures and monuments. You can easily notice the influence of Chinese and French community here. Main attraction of Hanoi is old quarter which is very popular among tourist for shopping and food.
 How to Reach     Where to stay       Things to do      Food Options      Saving tips
How to Reach Hanoi
Hanoi is the Capital of Vietnam. It's well connected to all major countries with flights. You can also travel via land from neighboring countries but flights are the most convenient and comfortable option. We choose Vietnam Airlines to fly from Bangkok to Hanoi
Flight Cost from Bangkok to Hanoi : Round trip per couple

* We have seen Lowest price for couple during promotion period by various airline from Bangkok.
Flight Cost from Delhi to Hanoi : Round trip for couple is around 60000 Indian Ruppee
* We have seen Lowest price for couple during promotion period by various airline from Delhi.
Airport to Hotel
There are many ways. Jetstar and Vietnam Airlines operate their own mini bus service to transfer you to the city. Cost around 2-3 $. You can contact their office at airport. They are open to all.
Taxis are most convenient. You can arrange them beforehand with the hotel you are staying or follow the signs to taxi services. Prices are 16-18 $
Public bus is also available which is the cheapest but it operates only to very few routes.
 Where to Stay in Hanoi
Hanoi is an old city. The most popular area to stay is Old Quarter. All major attractions are nearby this area. Old Quarter is full of accommodation options ranging from budget, big hotels, hostels and long term rentals
We stayed at
1) Art Trendy hotel, Old Quarter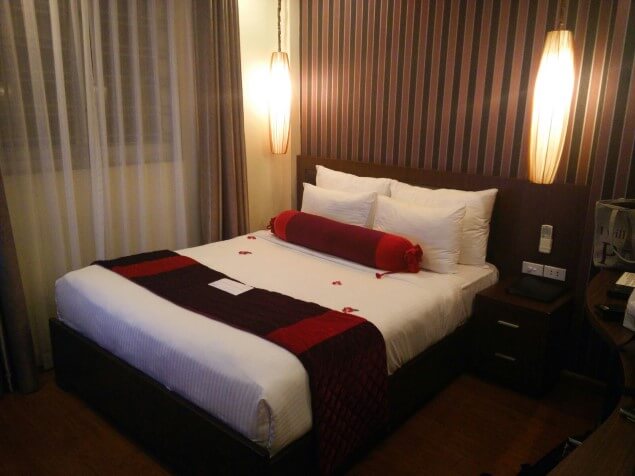 This Hotel is in old quarter and is around 10 min walk from Hoan kiem lake and night market. Other major attractions are also nearby. Hotel was neat and clean. They provide Basic English breakfast along with good variety of local Vietnamese food.
2) Art boutique hotel, Old Quarter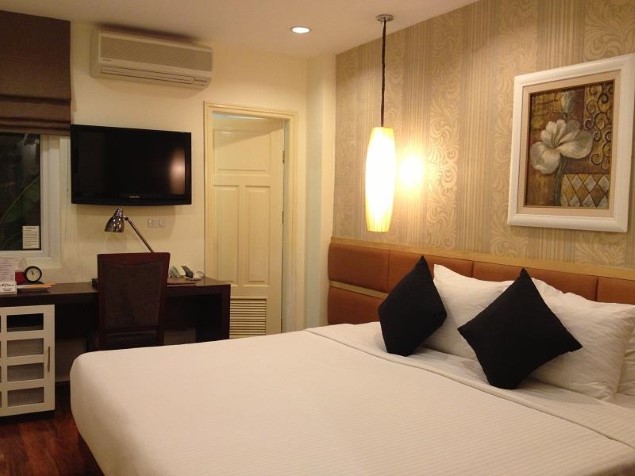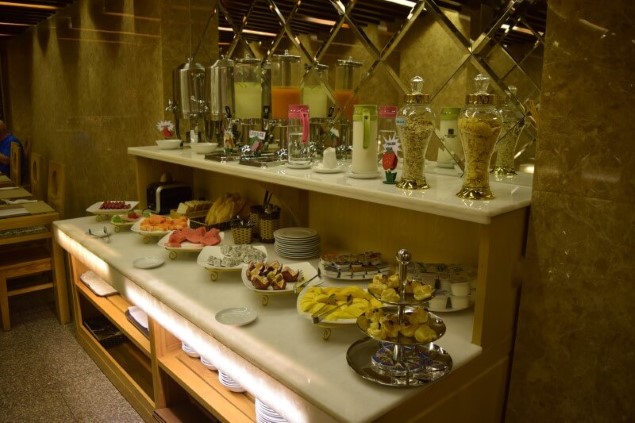 We stayed at this hotel on our last day of trip after coming back from Halong bay. It's a good value for money, location is best in old quarter Hanoi. Market and other important locations are near to this hotel. Hotel rooms are neat and beautiful and bed was comfortable. Breakfast was very basic with tropical fruits.
Cost of Accommodation per night



*Cost of accommodation depends on season.
Top Things to do in Hanoi
Ho Chi Minh Mausoleum and Presidential palace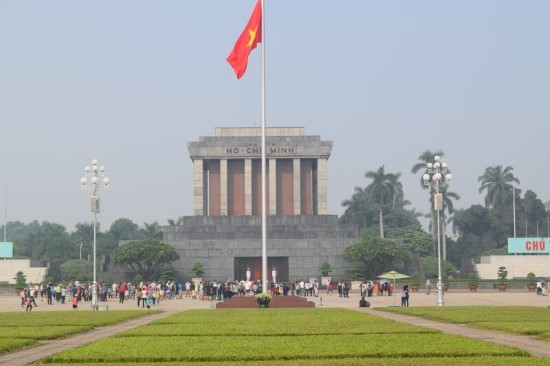 Old quarter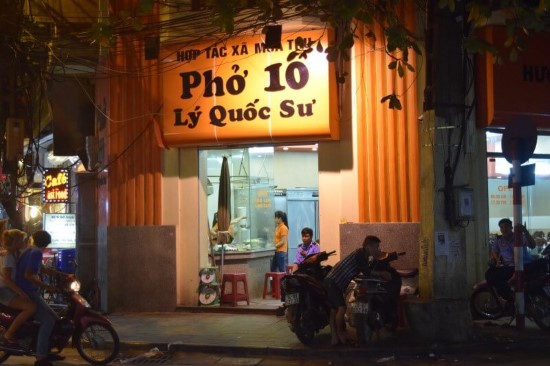 Hanoi is full of crazy traffic with hundreds of bike in the streets. Old quarter has so many small food shops with really small stools where people sit and enjoy street food. Night at old quarter is full of lights and shopping.
Night market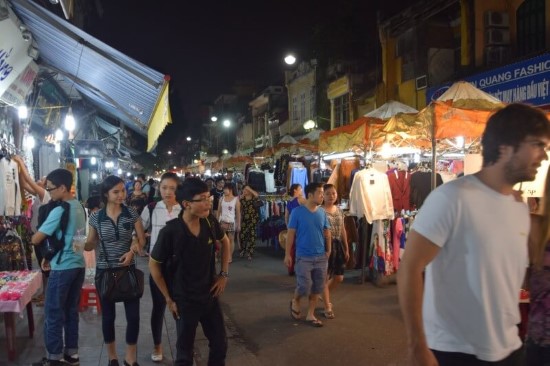 It's a wonderful experience you can get great souvenir, crafts, shoes, cloths. It's a huge market. And you will see some of the very adventures food to eat like snake, frogs, and worms.
Saint Joseph's Cathedral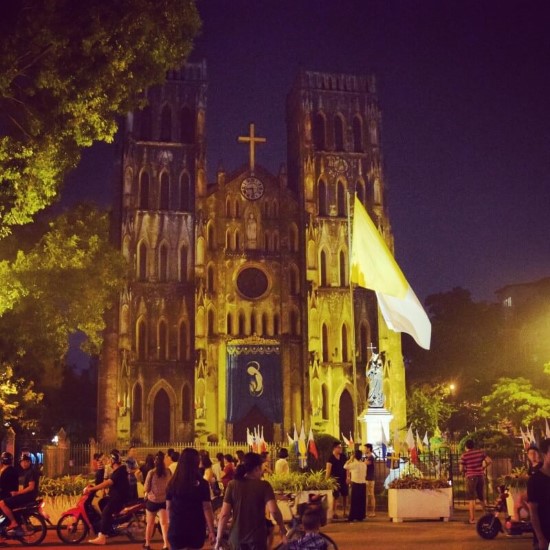 Hoan Kiem Lake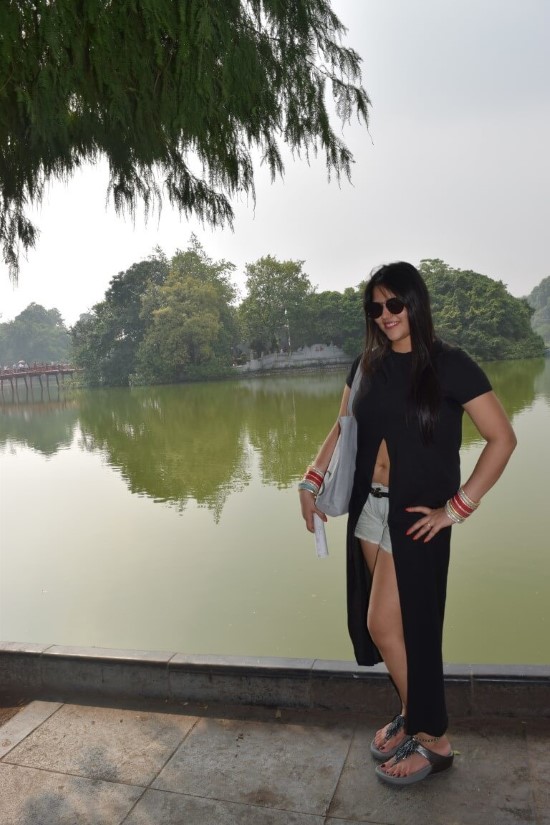 One can start their day jogging and walking in the park. Lake is very charming in morning and is also beautiful in evening with lights. Artist are sitting on the pavement making sketches of people. Beautiful atmosphere around the lake.
Cyclo tour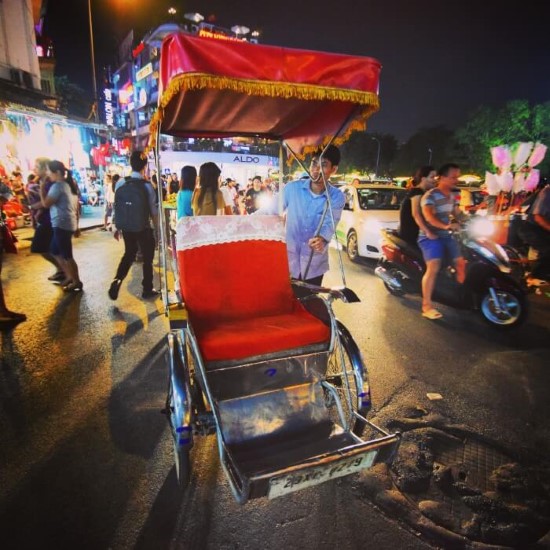 Cycle tour is the best way to see old quarter Hanoi. The rickshaw puller are good guide for tour, they will explain you in the best way they can. Cycle rickshaw tour for an hour ride will cost 100,000 dong to 160,000 dong for 2 people.
One Pillar Pagoda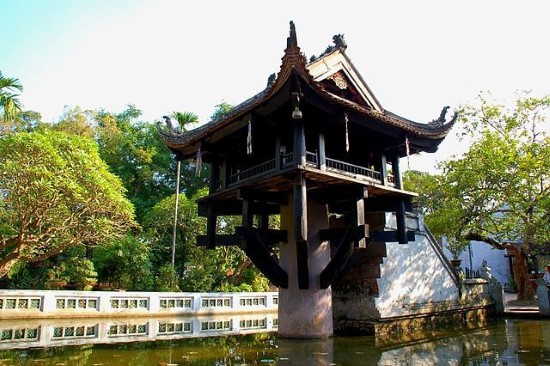 Halong Bay tour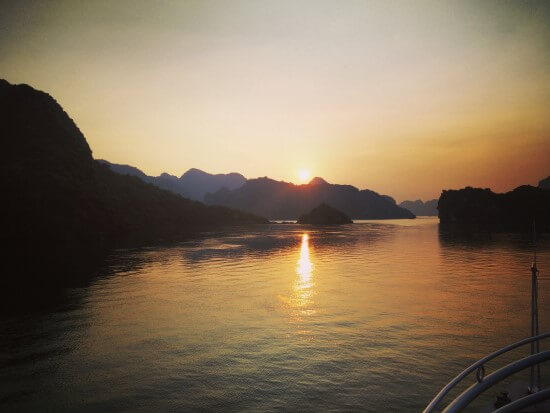 If you are in Hanoi do visit Halong bay. Its beautiful and amazing. Its just 3-4 hours away from Hanoi. It's a must to visit place when you are in Vietnam. We stayed on Silver Seas Cruise. It was lovely and we definitely recommend it. Other cruise which we liked was Royal Palace Cruise
Know more about our Halong bay experience in this link
Food Options
Food in Vietnam is very crazy and adventurous. You will love eating and drinking street food while sitting on small stools. Must try to sip egg coffee (creamy coffee) and enjoy Vietnamese Pho soup (noodles soup) while you are here.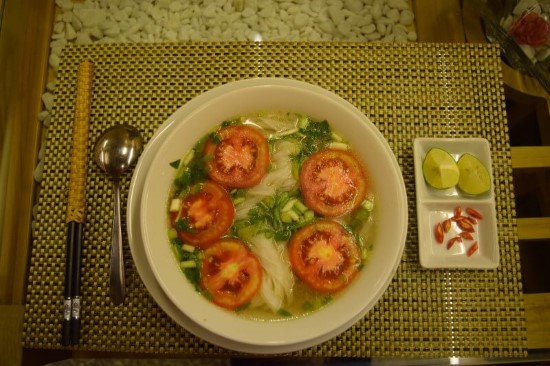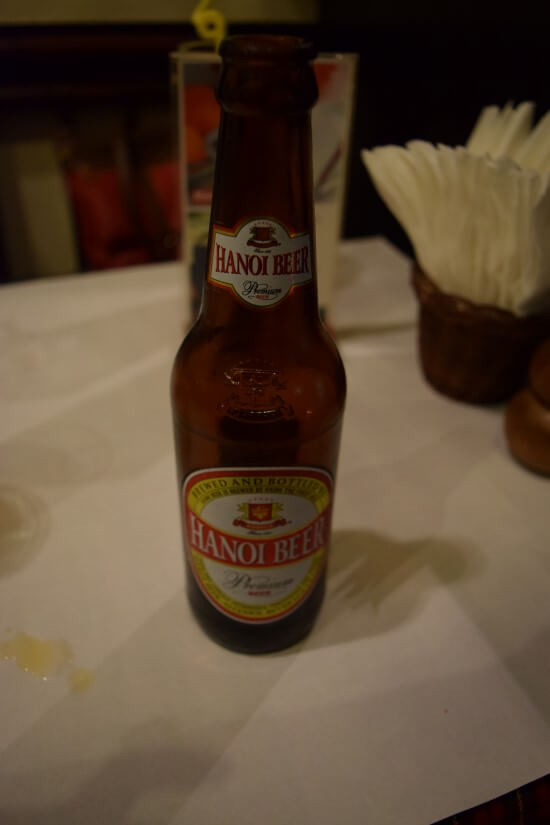 We had most of our meals at the hotel we stayed but one restaurant we will love to mention is :
FoodShop 45 (Indian Restaurant)
59 Truc Bach Str., Ba Đình, Old Quarter
Cost of food per day 


Savings and Important Tips
Bargain, bargain, bargain! Whenever you are buying on streets it's a must.
Eat from the street, good food.
Drink local beer.
Total Cost Per day for couple
Cost without flight : Approx 75 $