Prague is the capital of Czech Republic, which is located in central Europe. The city is situated on the banks of Vltava River. Prague is commonly known as Praha and is also the historical capital of Bohemia. This medieval city is well preserved, it is a gorgeous city with rich history. Our Prague travel guide will cover all the main aspects needed to plan a trip to this beautiful city
Prague has an incredible charm with its cobblestone streets and beautiful medieval houses. If you are looking for a way to organize your trip, we have put together everything you want to know in our Prague travel guide.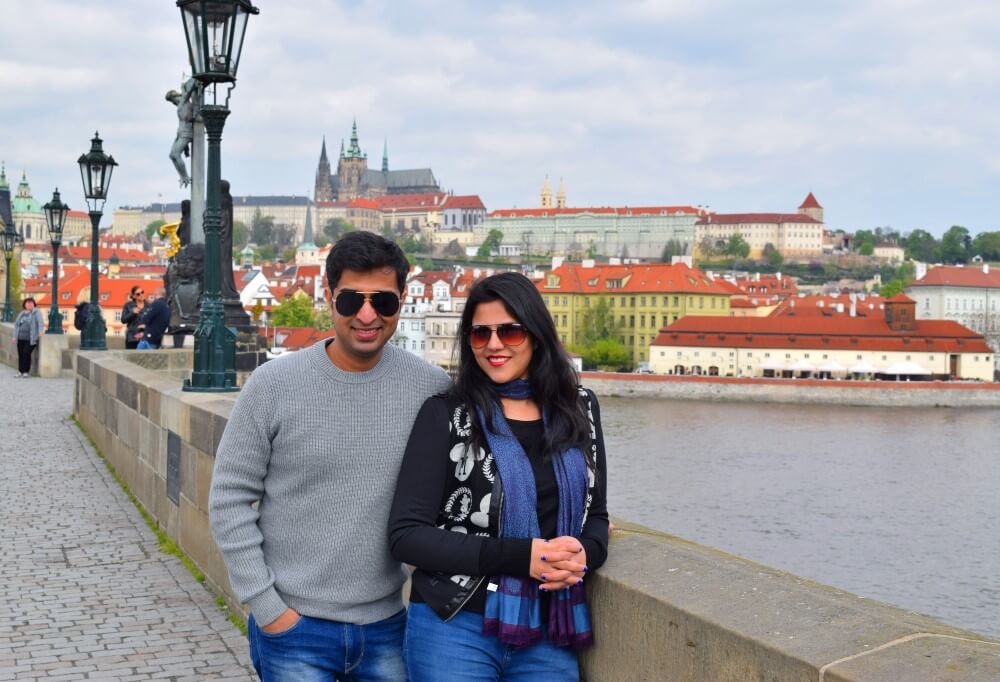 Visa Information (Schengen Visa): Prague Travel Guide
Czech Republic comes under Schengen Visa arrangement, so you just need to apply for a Schengen tourist Visa. You can find all the details about Schengen Visa on VFS Global website
Link : http://www.vfsglobal.com/czechrepublic/india/Tourism.html
When to visit Prague: Prague Travel Guide

There isn't a bad time to visit Prague. But there are certain time of year that gives Prague and its visitor an extra glimpse. Winter holidays for celebrations, spring gives a new life to the city, autumns are for festival and summers for outdoor fun.
March – May (best time to visit): Springs are beautiful in Prague. The weather is pleasant and mild. You may get cool breezes so pack yourself in layers. The summer tourists have time to arrive therefore hotel rates are reasonable, streets are less crowed.
June- August (very popular season to visit): The weather is sunny and dry. There are lots of outdoor activities available in the city and it's a great time for sightseeing. This is high touristic season therefore many festivals goes around. You will need to make a reservation at least a month in advance. The price of hotels, restaurants and cafes are at peak. You might encounter long queues at attractions.
September – October (amazing time to visit): This is also a popular time to visit Prague. Temperature is inclined towards winters so pack warmer clothes. The autumns is another desirable time, so it's good idea to book few weeks in advance.
November – February (winters season for celebrations): There are winter markets which attracts tourist. The temperature during these months is chilling. Practically very less tourist, therefore you will get low hotel price expect Christmas Holidays.
Airport Guide: Prague Travel Guide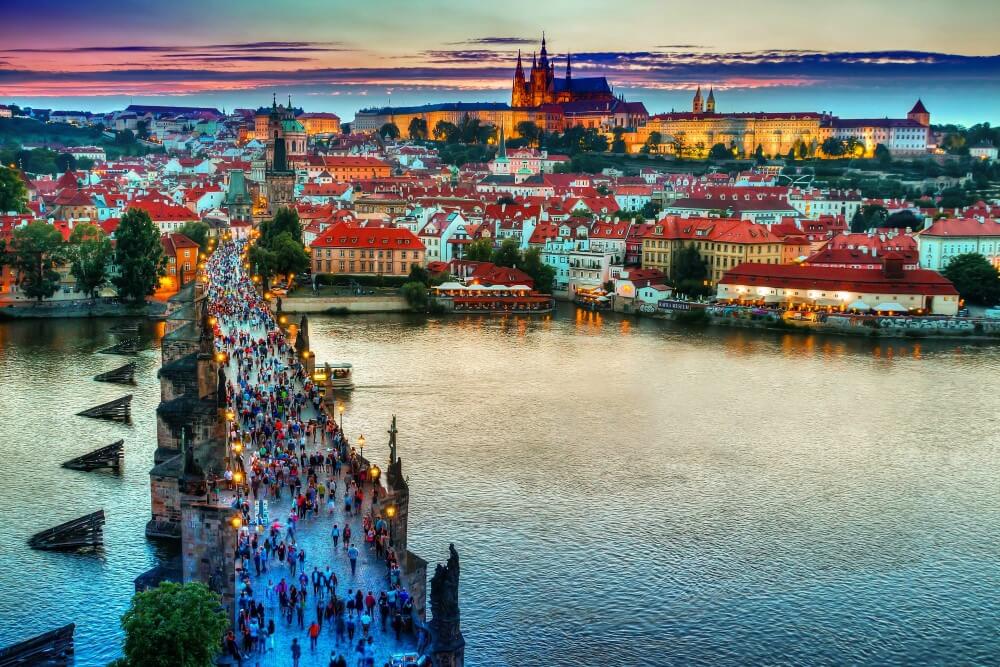 Prague is served by Václav Havel Airport PRG frequently known as Prague airport. It is situated about 18 km northwest of city center. There are several commutation ways that connects airport with center. The cheapest option is combination of public bus and metro. The most convenient but expensive is taxi, or can also catch airport shuttle bus.
Taxi: The most reliable taxi companies are AAA, these are the yellow cabs. The taxis are lined outside the terminal. The journey takes around 25 minutes from airport to city center depending on the traffic. The meter taxi should cost between 400 – 600 CZK.
Shuttle Bus: The CEDAZ shuttle bus service is available at the airport. They serves between 7.30 AM – 7 PM. The bus terminates at Namesti Republiky metro station/ tram station. The journey takes 30 minutes and cost 150 CZK. You can buy tickets from counters available in the arrival halls or from bus driver.
Bus and metro combination: Bus no. 119 serves from 4.20 am to 11.40 pm and leaves in every 7 minutes from the terminal. This bus will takes you too Nadrazi Veleslavin metro station from where you can board metro line A, which will take you to central Prague in 10- 15 minutes. The single tickets cost around 24 CZK.
There is also bus no. 100, serves from 5.40 am to 11.30 pm in interval of 30 minutes. It will drop you to Zlicin metro station from where you can board metro line B which will take 20 minutes to city center.
Where to Stay: Prague Travel Guide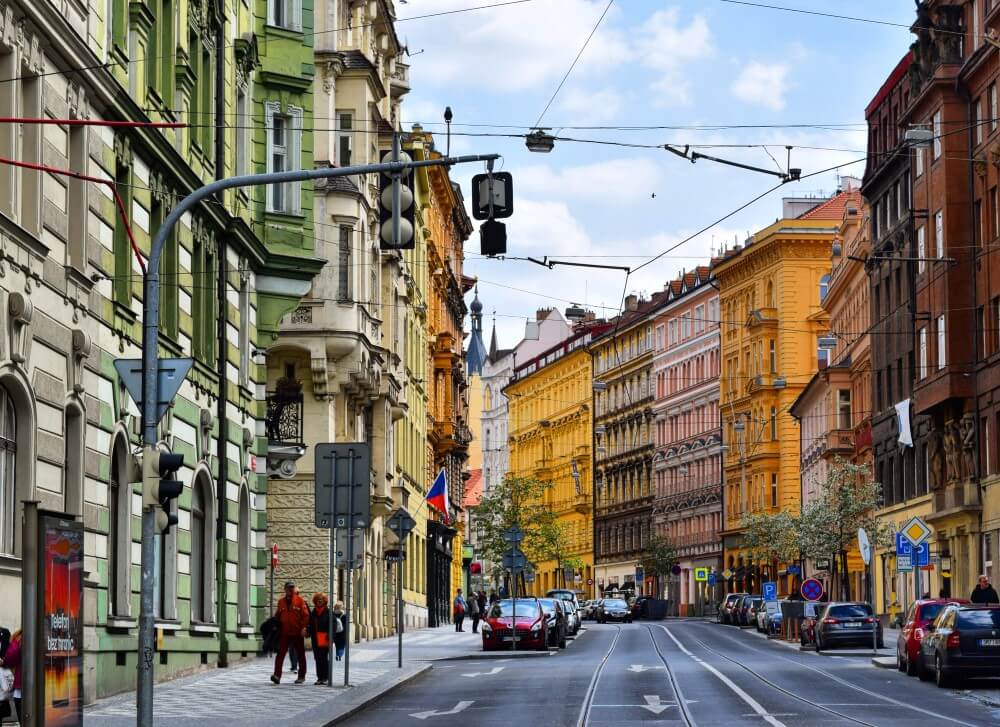 Top 5 luxurious hotels in Prague
Top 5 budget hotels in Prague
Top Things to do in Prague: Prague Travel Guide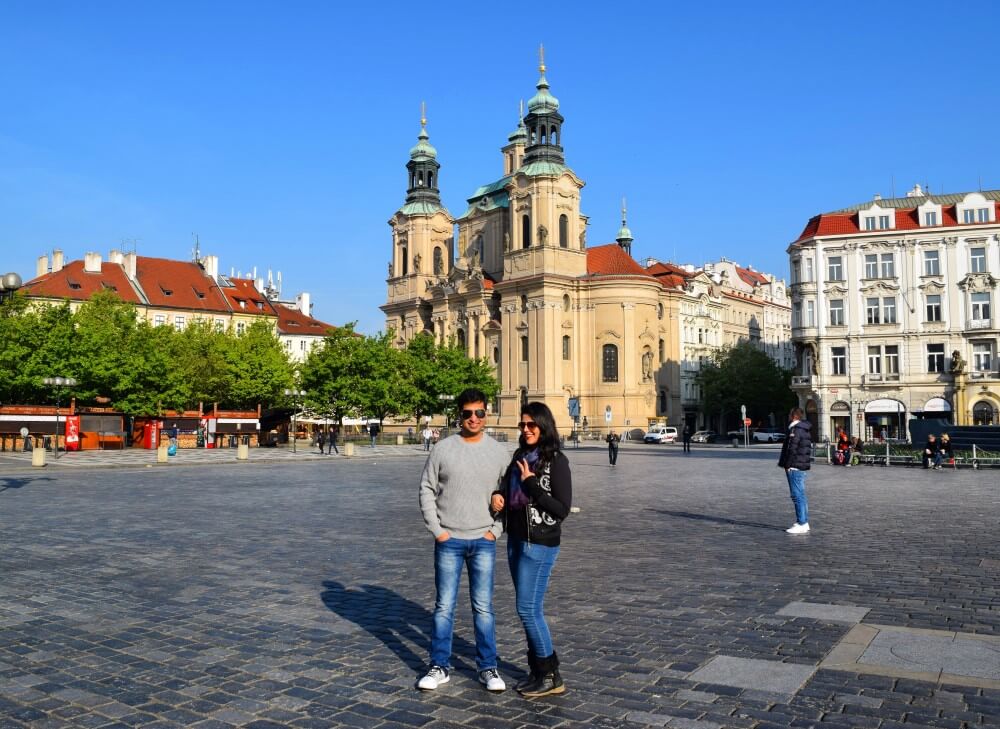 Explore the old town square
This is the best place to begin exploring the city. It is packed with old churches, splendid old architecture. The people-watching is unbeatable as tourists. Sit on one of the benches, eat a sandwich, and enjoy! Always some performance is happening in the town square.
Astronomical clock
Highlight of old town is wonderful 15th century astronomical clock. It ring each hour and showcase figures, parade and other attractive faces. Every hour the area near the clock filled up with the people facing up towards the clock, to see the magic happen!
The Charles Bridge
Stroll across the famous bridge of Prague to encounter countless vendors and musicians. It is very crowded throughout the day, as it is very popular among tourist. But the Charles Bridge is best explored at dawn.
Visit Prague castle
It was once the home of Bohemia's kings and now it is the official residence of the Czech Republic's President. Prague castle is one of the city's most visited tourist attractions. This huge complex includes royal residences, gardens, and cathedrals.
Enjoy views from top
When going up the hill to the castle. Don't forget to look around, as you will find a viewpoint. You will see a fabulous view to the whole city!
Relax on waterfront
After long walk to relax yourself. What will be better than having great river view while enjoy evening snacks with beer or coffer. To reach there, just keep walking toward the river from the John Lennon Wall after crossing a little bridge and there you are! The place has lots of options to eat, sit, and relax, and when you're done you can walk across the famous Charles Bridge back toward the city center.
Walk around Petrin Park
The park itself is very beautiful. There you will find a replica of the Eiffel Tower that offers panoramic views over Prague.
Lost in the streets of Prague
Prague is very happy city. You should explore every inch of this charming city. The streets are cobbled and easy to explore. Wear some comfortable shoes and walk! Pick some rando restaurant and enjoy delicious cuisine.
Prague at night
The city by night is absolutely marvelous! You can walk along the river front and admire the beautiful buildings. One of the best of course, is walking at Charles Bridge.
Where to Eat: Prague Travel Guide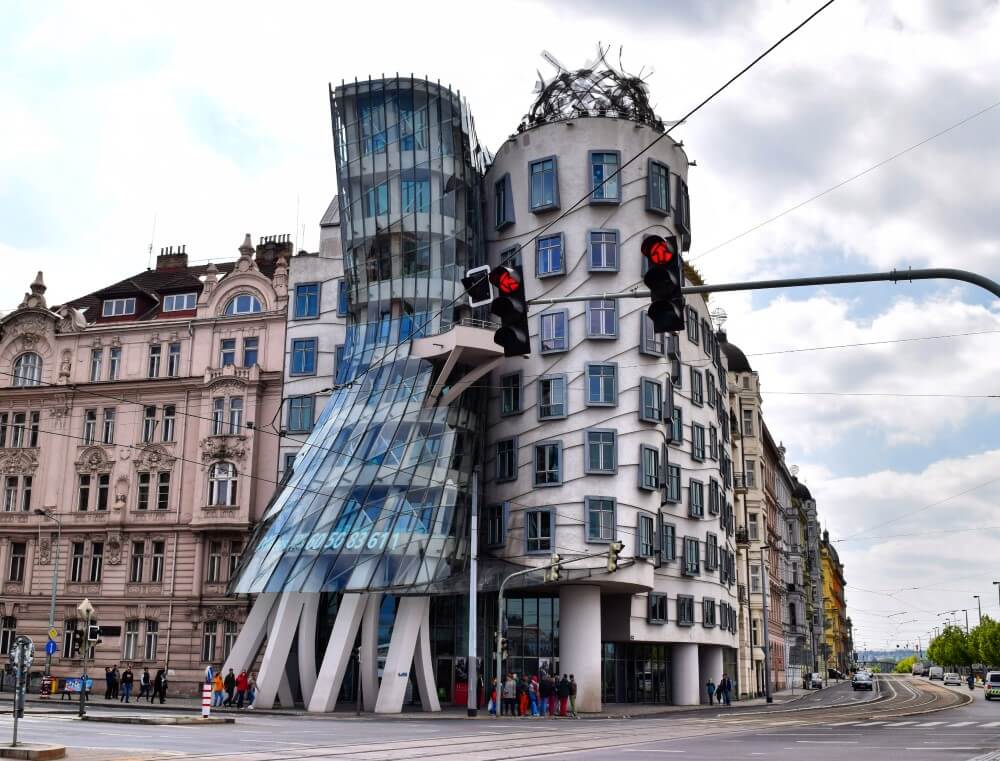 Indian restaurants in Prague
K The Two Brothers
Address: Petrska 1136/12, Prague 110 00, Czech Republic
Indian Jewel
Address: Tyn 642/6 | Stare Mesto, Prague 110 00, Czech Republic
Grand Rasoi
Address: Slezska 1668/56, Prague 120 00, Czech Republic
Namaste India Indian Restaurant
Address: Ronkova 369/12, Prague 180 00, Czech Republic
Spices Restaurant and Bar
Address: Nebovidska 459/1, Prague 118 00, Czech Republic
Best restaurant with Bohemian cuisine
U Magistra Kelly
Address: Sporkova 5, Prague 118 00, Czech Republic
Potrefena Husa Hybernska
Address: Dlazdena 7, Prague, Czech Republic
U Modre Kachnicky II.
Address: Michalska 434/16, Prague 110 00, Czech Republic
Pod Vezi
Address: Mostecka 58/2 | Praha 1 – Lesser Town, Prague 118 00, Czech Republic
Restaurace MINCOVNA
Address: Staromestske namesti 930/7 | Praha 1, Prague 110 00, Czech Republic
NOTE: Do try world famous Trdelník also popular as chimney rolls. They are delicious, crispy and best for instagram picture.
Shopping: Prague Travel Guide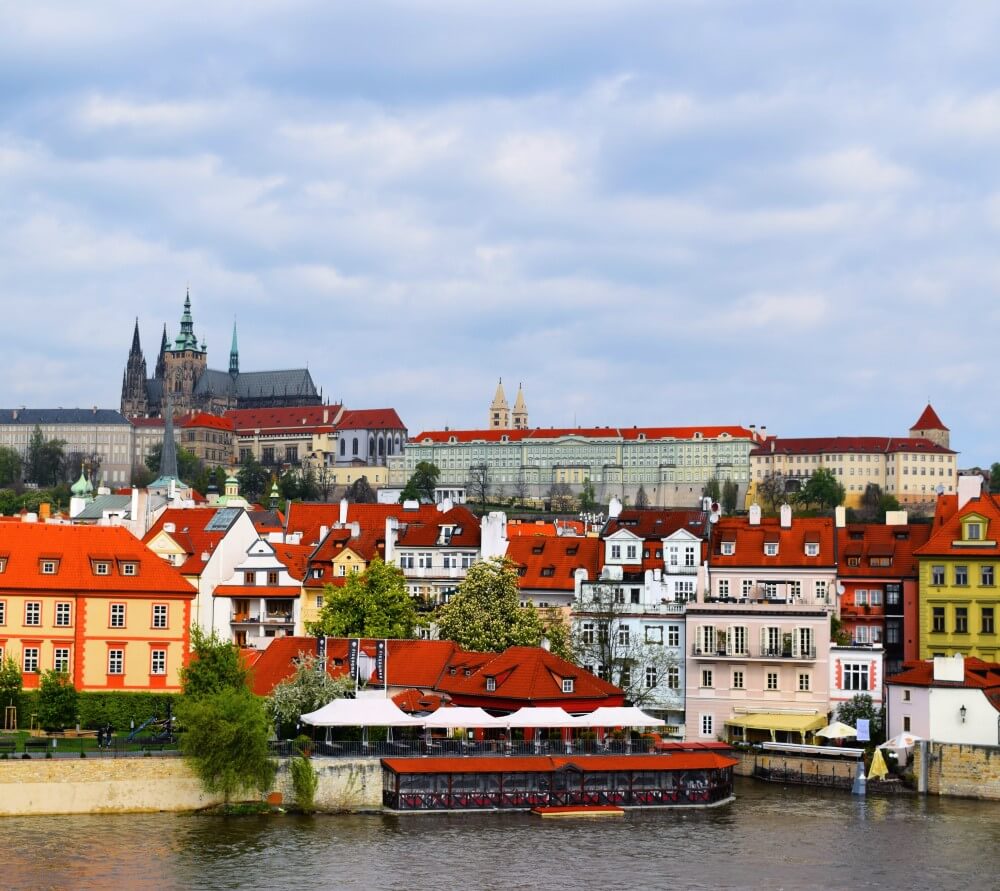 There is a huge range of high end malls, designer boutique and traditional crafts shops available on every cobble stoned street. Following is the list of shopping malls.
Cerna Ruze
Address: Na Prikope 12 Prague, 110 00
Europark Shopping Center
Address: Nakupni 389/3 Prague
My narodni
Address: Narodni 26 Prague, 160 00
Arkady Pankrac
Address: Na pankraci 86 Prague
Myslbek
Address: Na Prikope 1096/19 Prague
The malls tends to open between 10 am until 9 or 10 pm. Most of the Prague's shops are open from 10 am until 6 or 7 pm. If you are really desperate to shop at 2 am, Tesco near Zlicin metro station and Tesco in Letnany Shopping Center are open 24/7.
Prague also offers some small markets with organic food and other homemade products are also quite popular. You will find these farmer´s markets in certain parts of Prague on specified days, usually once a week.
Transport within City: Prague Travel Guide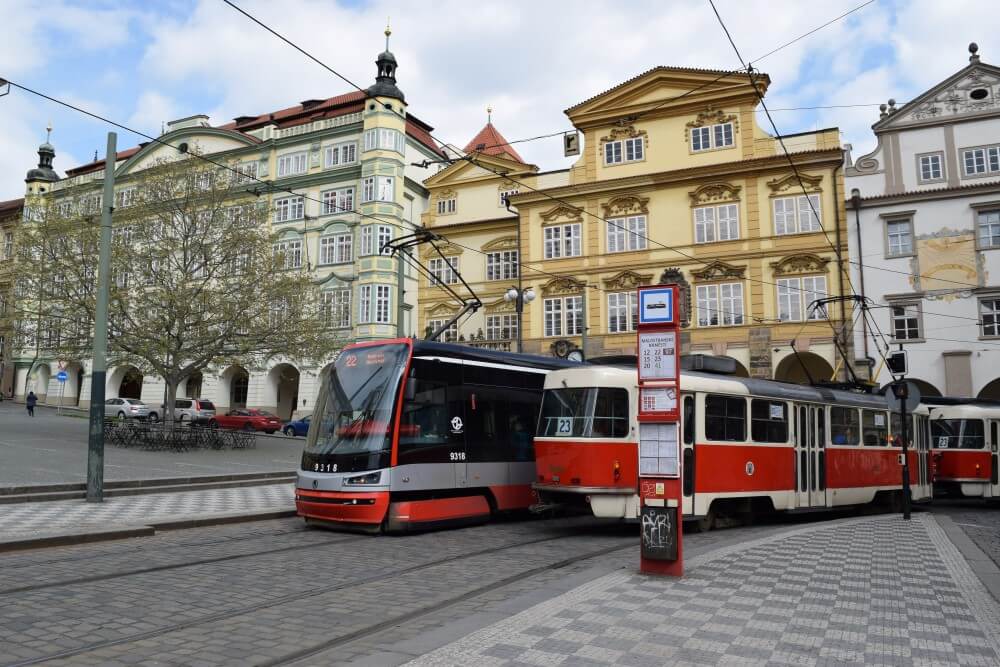 Prague is very systematic and has one of the best public transportation systems in Europe. The metro, trams and buses are frequently used by Prague's population. It cover the majority of the city and outskirts. The Prague Petřín funicular is a part of integrated transportation system (PID) as well.
A ticket or a pass for the public transportation network in Prague, permits you to travel on the metro, trams and buses for a set period of time. It allows you to switch between all three modes of transport. You can buy tickets according to your requirements. They provide single tickets (limited time duration), 1-Day, 3-Day and 1-Month passes.
Public Transport Tickets (valid on metro/trams/buses)
Single Ticket (90 minutes travel): 32czk
Short-term Single Ticket (30 minutes travel): 24czk
1-Day Pass (24 hours): 110czk
3-Day Pass (72 hours): 310czk
1-Month Pass: 670czk
Tickets can be purchased at metro stations, Public Transport Information Centers and from orange ticket machines located at certain tram stops.
NOTE: Validation of ticket is must.
Other Random Travel Tips: Prague Travel Guide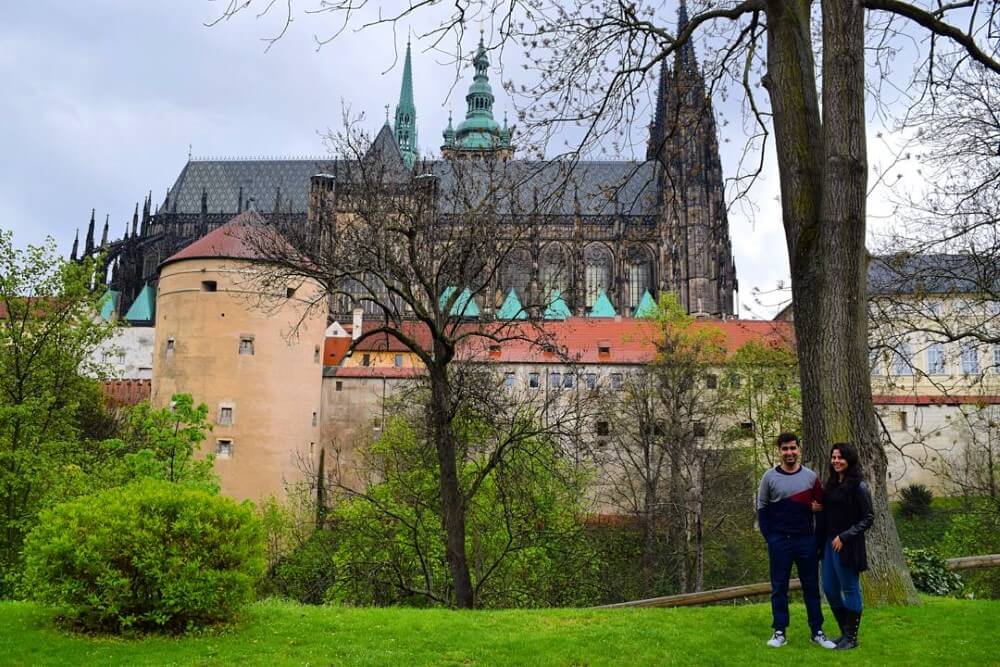 Best way to see whole Prague is via Tram number 22. It covers most of the major attractions plus gives a complete view of city during ride.
Know all the terms before you use a money exchange station or just stick to ATM. Some exchange take hidden fees or can shortchange you.
Validate your tickets every time you ride. If you get caught riding without a ticket validation, you could end up paying high penalty.
Hope you enjoyed reading our Prague Travel Guide. If you want to ask anything than feel free to comment or mail us. We are happy to help.
Hope you liked our Prague travel guide. To see more of our travel pictures follow us on Instagram. Do check out our articles about other Destinations
Tags : Prague travel guide, Prague travel guide for Indians, Prague travel guide for travelers, Prague travel guide for first timers