Royal Cliff Beach Hotel is one of the four luxurious properties of Royal Cliff group of Hotels. The group is situated in 64 acre estate. Each of the 5 star hotel under this chain offers different luxury and the Royal Cliff Beach Hotel features "Casual Luxury". The hotel provides value for money and wide range of accommodation. It is an award winning property. Throughout the year it is packed with couples, honeymooners, families with kids.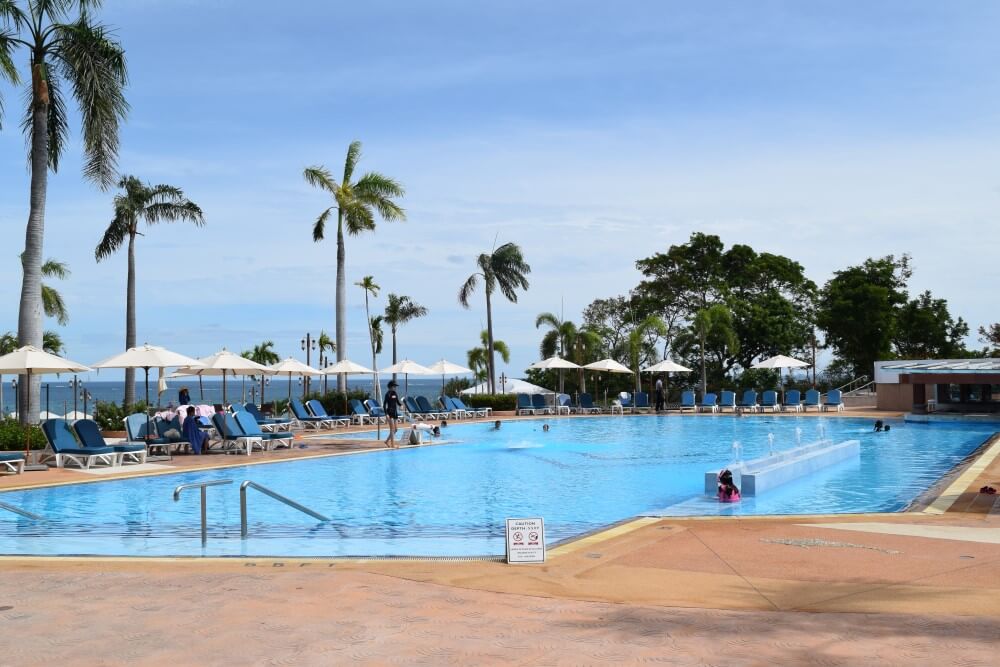 Located peacefully
The Royal Cliff Beach Hotel is situated southwest of Pattaya town which is a popular tourist destination. The hotel has a cliff top setting at beachside. It is the perfect location to rejuvenate in luxury. The town is served by Utapao Pattaya Airport which is around an hour drive and Bangkok is also 2 hours from hotel.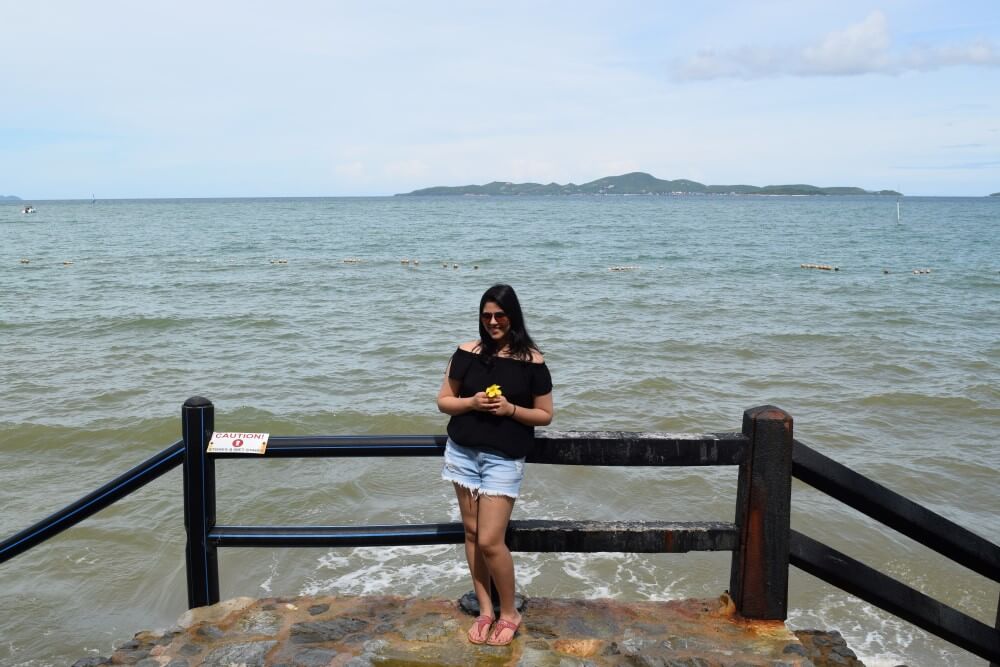 Address:
353 Phra Tamnuk Road,
(Part of the Royal Cliff Hotels Group),
Pattaya 20150, Thailand
Tel: (+66) 38 250421, (+66) 2 2947272, (+66) 2 2947301-03
Fax: (+66) 38 250511, 250513
Email: relax@royalcliff.com , gro-main@royalcliff.com
Find Royal Cliff Beach Hotel on Google Maps.
Ambiance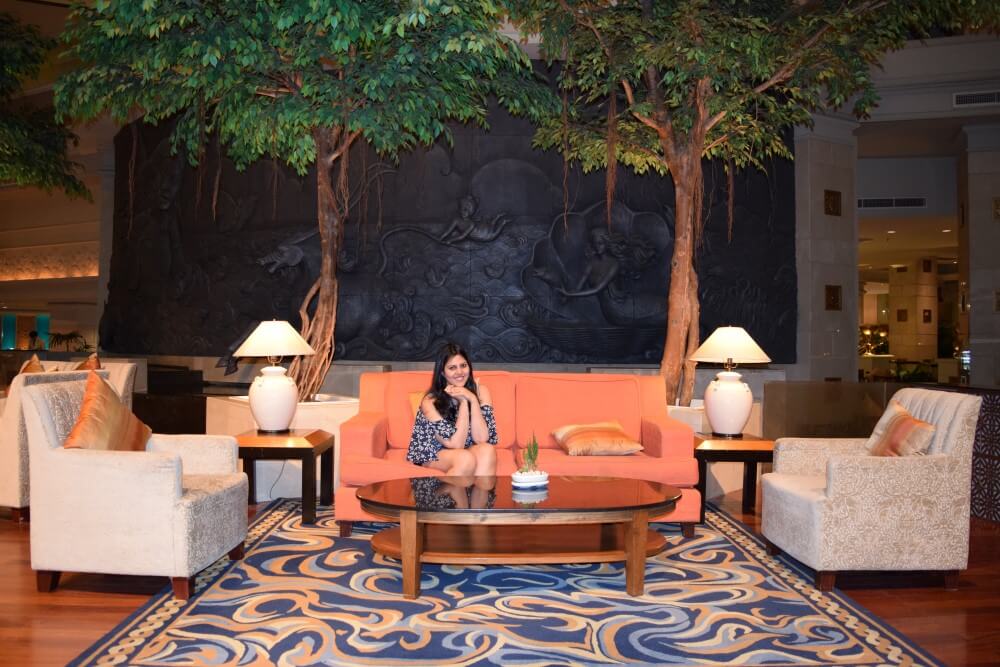 The ambiance of Royal Cliff Beach Hotel is vast and has everything to impress their guest. First impression is the big lobby of hotel with numerous pieces of traditional Thai craft, colorful flowers, marbled reception desk, chic furniture, lots of greenery and the eye catchy master piece of a pipe-playing statue.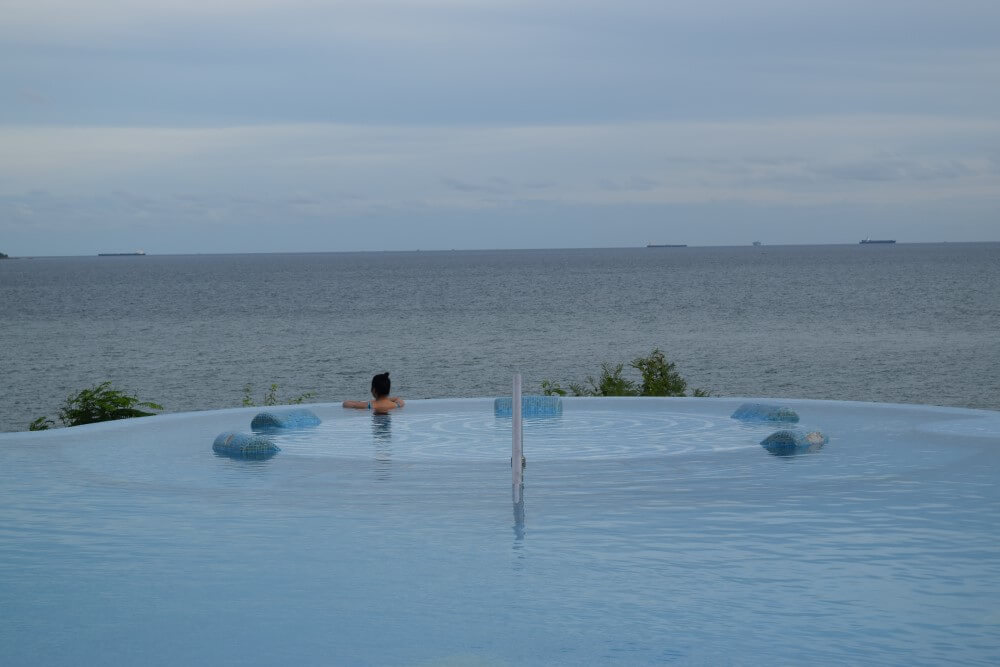 The Royal Cliff Beach Hotel is a 9 floor building which is totally renovated in 2011. The ambiance of the hotel features gorgeous infinity pool, sea view swimming pool which has several whirlpool sections and also a circular pool for kids. You can also enjoy private beach of hotel which provides stunning sunset view. The ambiance of Royal Cliff Beach Hotel is modern and stylish especially to relax in nature.
Rooms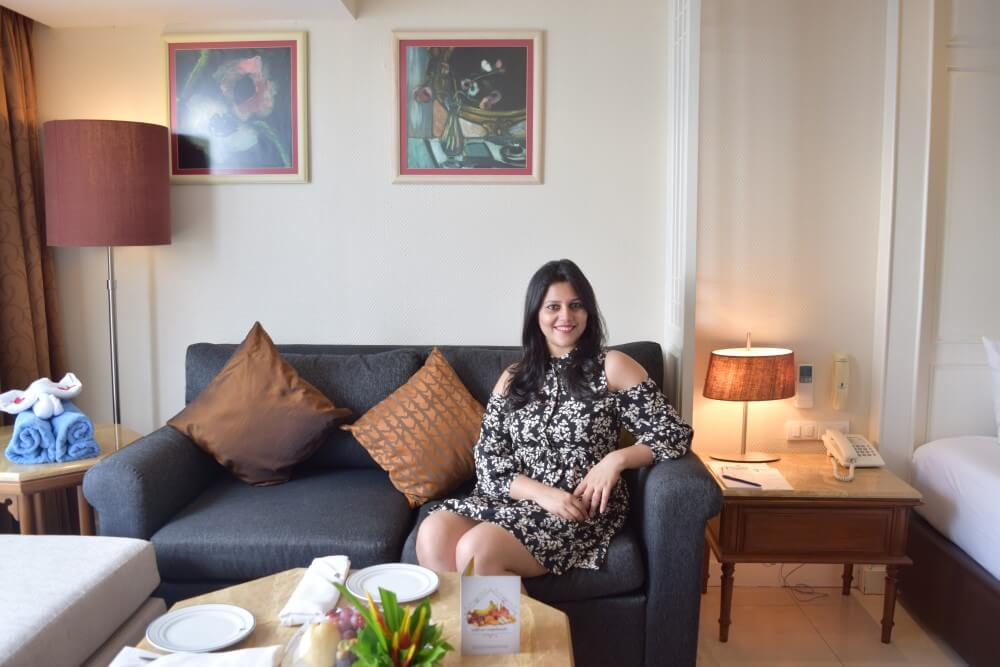 The hotel has occupancy of 474 rooms which includes Mini Suite, Mini Suite Plus, Theme Suites (1 bedroom), Theme Suites (2 bedroom) and can choose from Mountain View or Sea View. The rooms have a hint of traditional Thai style with mix of contemporary décor. The rooms are spacious, airy and free flow of natural light. The decor is simple yet classic with white walls, wood furniture, and wooden floor. The most loved part of the rooms are the well-furnished balconies with sitting area which gives an unmatchable sea views. You can enjoy sunset and sunrise while sipping a cup of herbal tea from your balcony itself.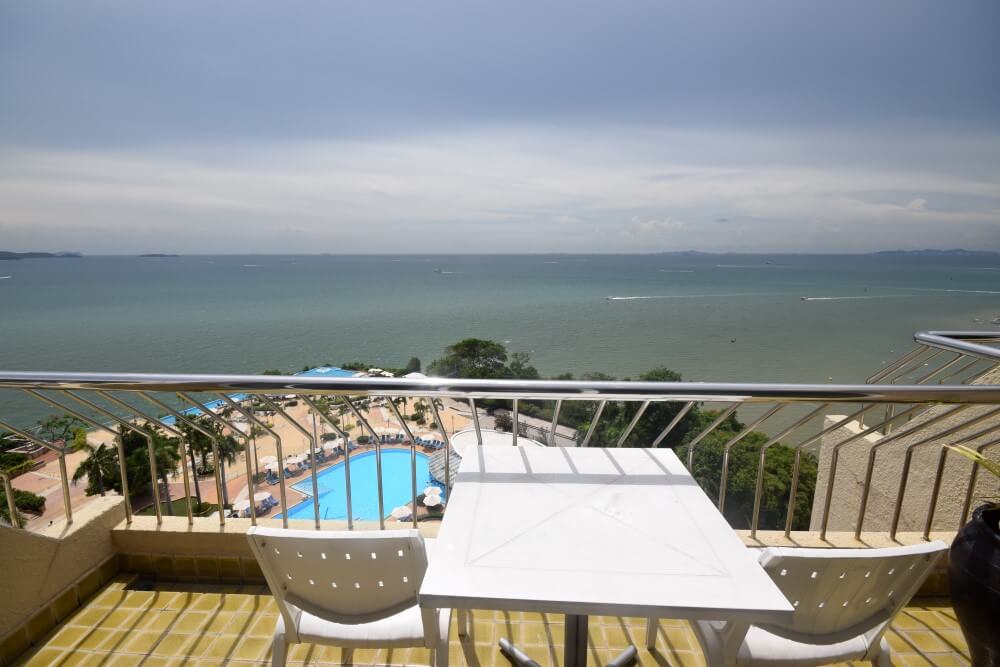 The hotel rooms have all the amenities like free WiFi, minibars provide refreshments, HDTVs with satellite channels, tea/coffee facilities and seasonal fruits.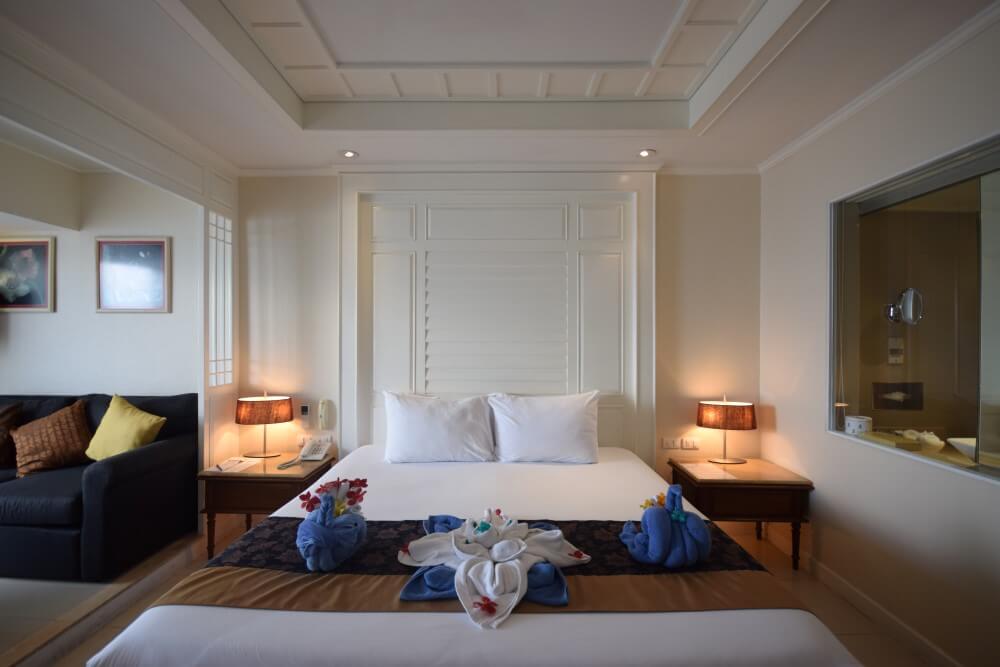 Bathrooms are clean, super modern, with rainfall shower/tubs. The toiletries are of course five star quality. They also have soft bathrobes and slippers.
Dining and restaurant
Royal cliff group of hotel have 11 incredible restaurants. The restaurants varies in cuisines and style of serving. It means you are never short of options to enjoy your meals during your stay in Royal cliff beach hotel. You can have a romantic evening in Breezeo while having sea view or can have buffet dining in Panaroma.
The restaurants which are in the premises of Royal Cliff Beach hotel are following:
1. Breezeo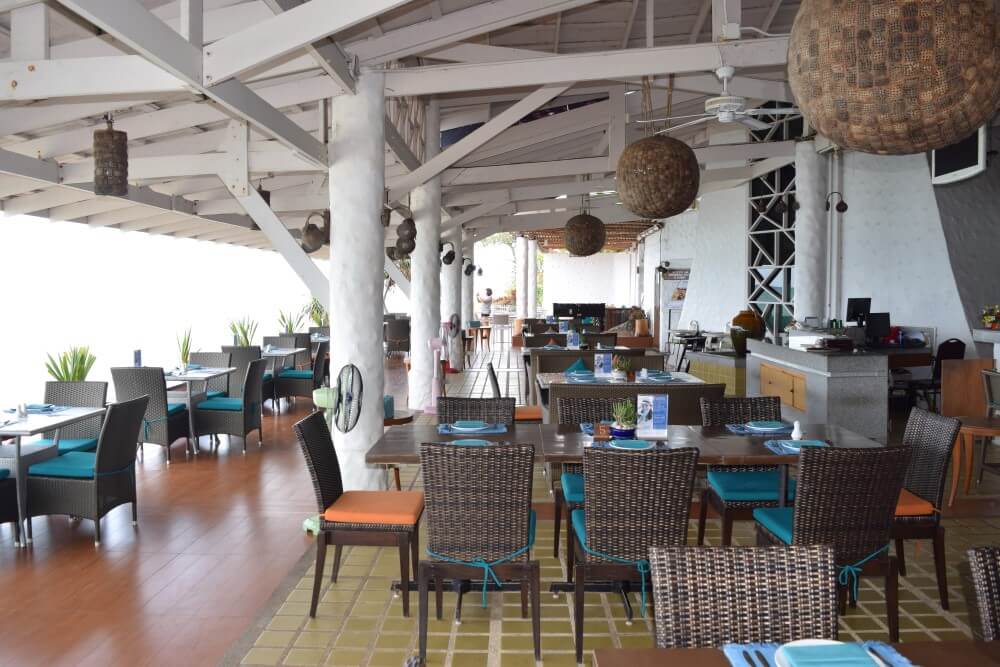 This is the newest restaurant at the Royal Cliff and is located on the private beach. It offers an international style tapas selection.Open hours: 11:00am – 12:00am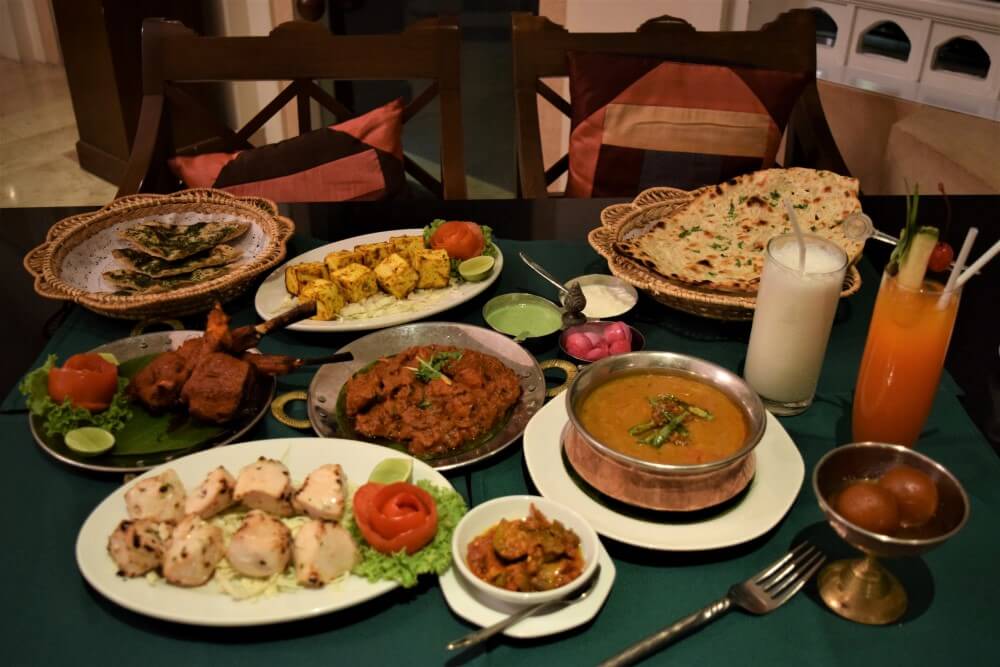 This is an Indian restaurant serving authentic Indian dishes. Open hours: 11:00am to 2:30pm and 6:00pm until 10:30pm. Monday closed.
3. Royal Grill Room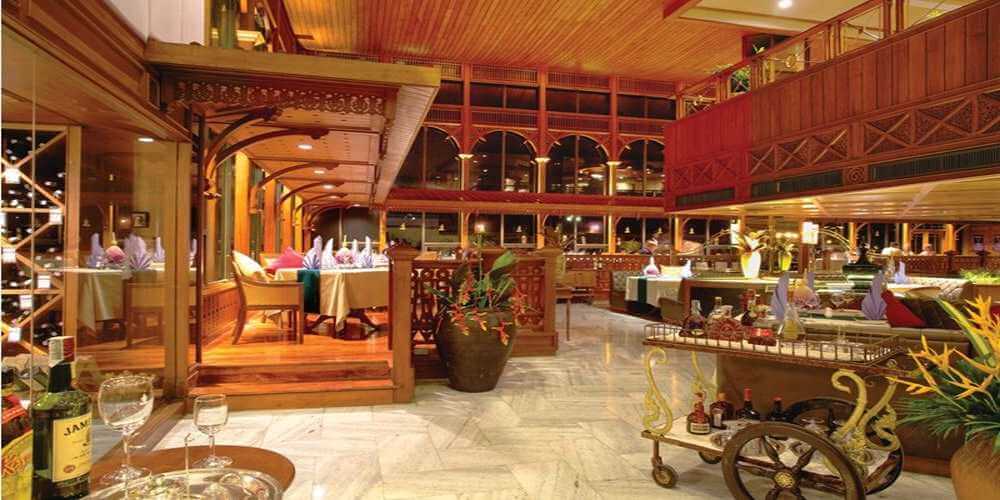 This restaurant offers imported meats and seafood. They have an excellent selection of new and old wine.
Open hours: 6:30pm to 10:30pm
4. Panorama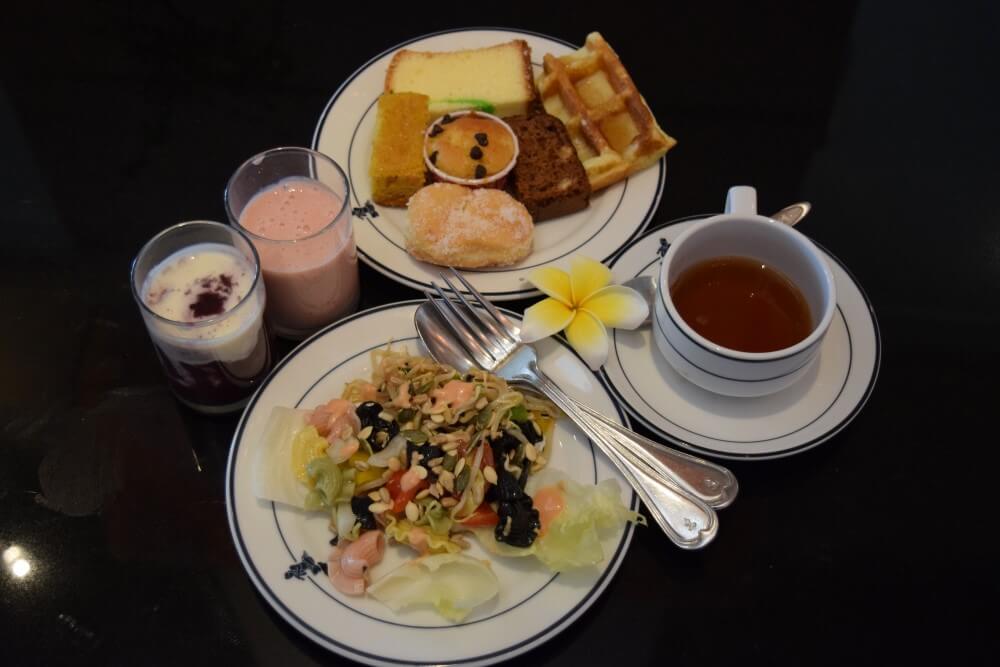 The Panorama restaurant serves international favorites and fusion dishes. Open hours: Open round-the-clock.
This restaurant also serves buffet-style dining for breakfast. The breakfast option is vast starting from Indian cuisine they have Thai, Japanese, Chinese and American cuisines. They have both indoor and outdoor seating available.
The choice is not limited to Royal Cliff Beach Hotel restaurants, you can also visit any of the 11 restaurants available in hotel group premises.
Main Amenities Royal Cliff Beach Hotel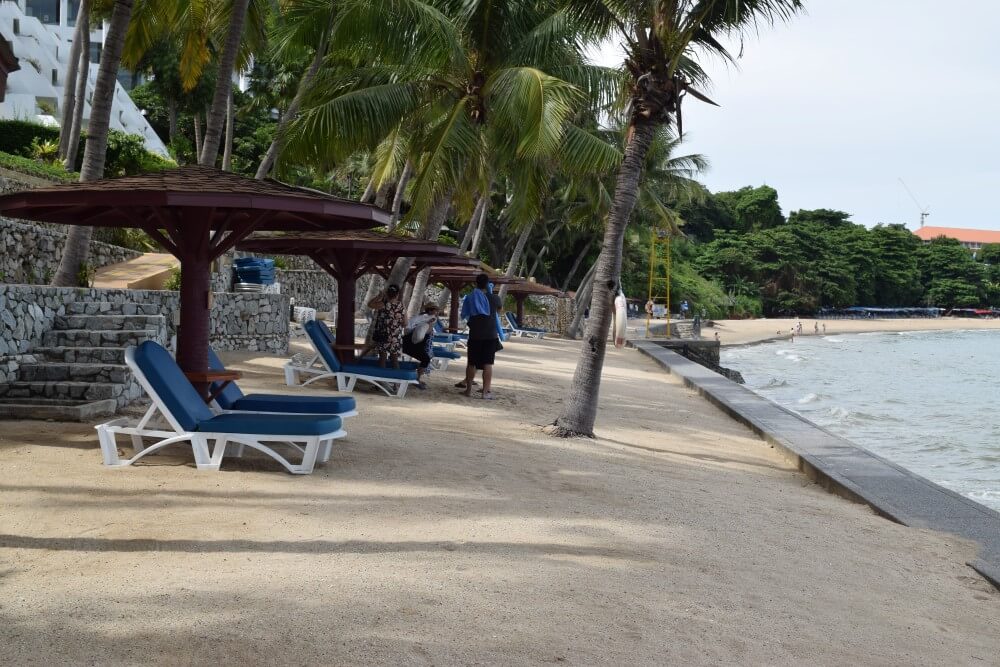 474 guestrooms
Private beach
11 restaurants
Full-service spa
6 outdoor pools
Breakfast available
7 outdoor tennis courts
Beach umbrellas
Conference center
Area shuttle
In-room childcare
Terrace
Free WiFi
Free parking
What more to offer by Royal Cliff Beach Hotel: Other family friendly amenities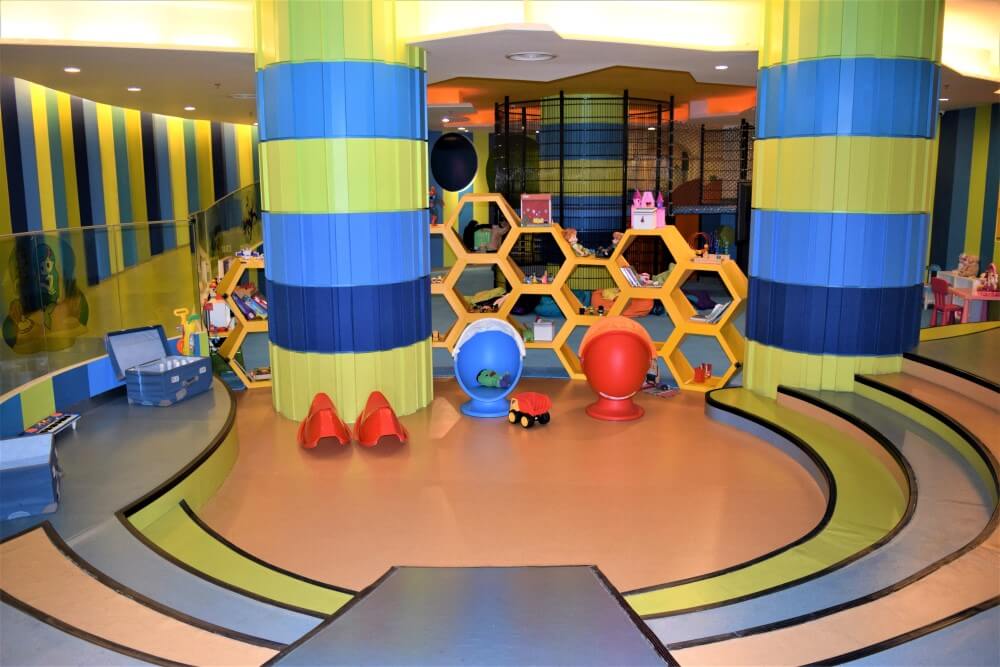 Free cribs/infant beds
Children's pool
Children's club
Playground on site
In-room childcare (surcharge)
Babysitting or childcare (surcharge)
Health club
Sauna
Steam room
Fitness classes on site
Racquetball/squash on site
Yoga classes/instruction on site
Attractions near by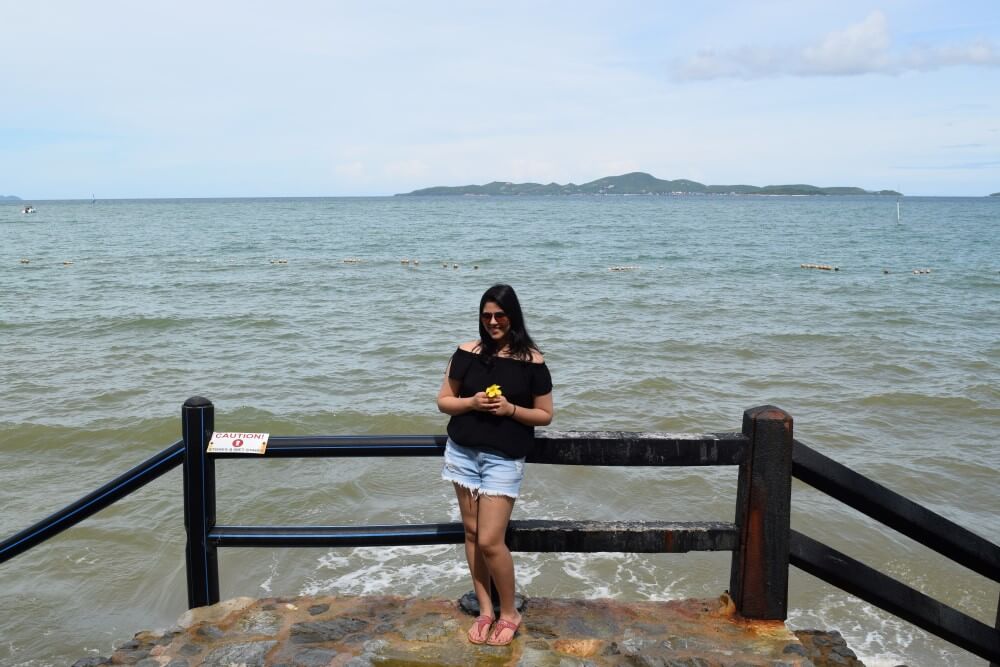 Pratumnak Hill
Pattaya Exhibition and Convention Hall (2-minute walk)
Pattaya View Point (14-minute walk)
Phrabat Mountain (15-minute walk)
Pattaya Pier (5-10 minutes' drive)
Walking Street (5-10 minutes' drive)
Our experience
We had an extravagant experience staying with Royal Cliff Beach Hotel. We stayed in Mini suite with sea view. The room was well decorated but we loved our spacious balcony with stunning view of infinity pool and sea. The hotel provided us five star plus amenities. We highly recommend everyone to stay here and we are sure you going to love it the way we felt.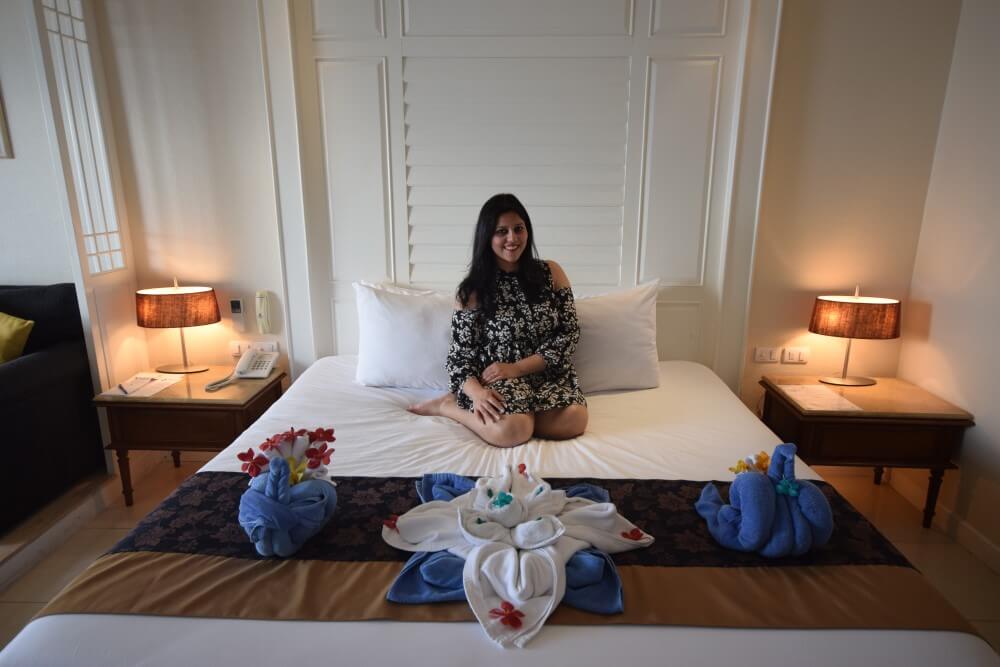 The Royal Cliff Beach Hotel is complete destination for your vacation. It is packed with everything you will expect from a luxurious trip.
Hope you enjoyed reading our Royal Cliff Beach Hotel post. Also for the Indian food lovers we have reviewed the famous Maharani Indian Restaurant.
For more travel photographs you can check our Instagram. Don't forget to check out our Pattaya Travel Guide.
Disclaimer : This post is in collaboration with Royal Cliff Beach Hotel but we own all the views and opinion to bring out the honest review for our readers.