Vienna is popular destination among travelers for its free thinking, music themed café and brilliant culture. 25Hours Hotel Vienna is a perfect example to experience Vienna's rich culture with modern art installations. The hotel is designed on the theme of Vienna most famous "Circuses". Get ready to explore fun, exotic, creative and sexy décor of 25Hours Hotel.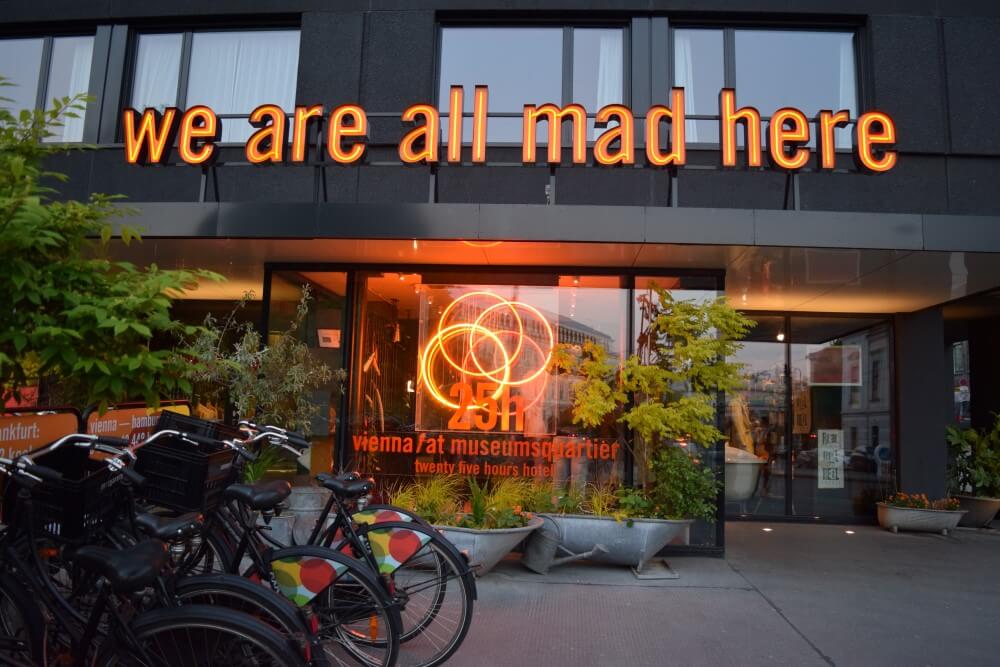 25Hours Hotel is located in the most vibrant neighborhood of Vienna, MuseumsQuartier
What best you can ask for! The 25Hours Hotel is located in Museums Quartier which is very appealing spot for youngsters. Although public transport in Vienna is very efficient but to mention, all the major attractions can be covered on foot from 25Hours Hotel.
The famous attractions like St. Stephen's Cathedral in city center, Hofburg Palace, Volksgarten park, all famous museums and the Naschmarkt (which is popular among youth) all are just a short walk away from the hotel.
Train station is just 80 meters away and Vienna International Airport is approx. 20 km from there.
Address:
25hours Hotel Vienna at MuseumsQuartier
Lerchenfelder Straße 1-3
1070 Vienna
General contact: +43 1 521 51 0
Email: wien@25hours-hotels.com
For room reservations: +43 1 521 51 151
Email: res.wien@25hours-hotels.com
Classic circus with eclectic style Ambiance
The entire hotel is designed on a theme of circus with blasting colors. Not only lobby, complete hotel is packed with humor, excitement, surprises from the circus ring. 25Hours Hotel Vienna is a seven storeys building with 217 rooms which includes 34 suits.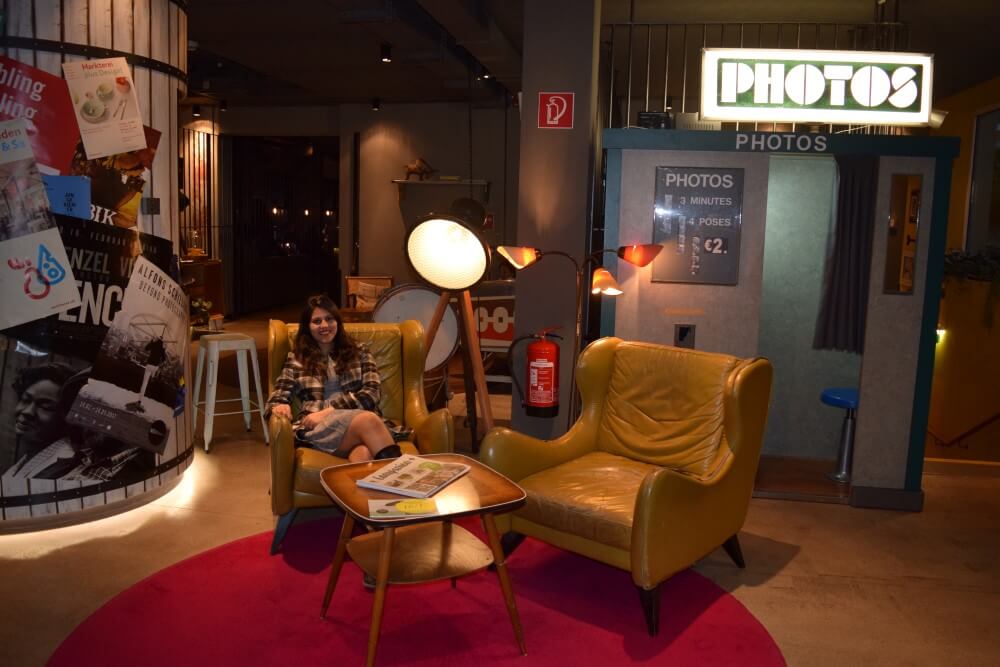 The fun begins when you enter in the hotel. The lobby has many exciting factors. Just opposite to the reception two chairs with big lamps are placed which add-on the décor. On the left of the entrance you will see a sitting area with a big lounge complimenting with a see-saw table which actually swings 😉 (It is the best area to meet or chat with your gang of friends). They have kept a "snack corner" in front of it which has two big jars of refreshing flavored water.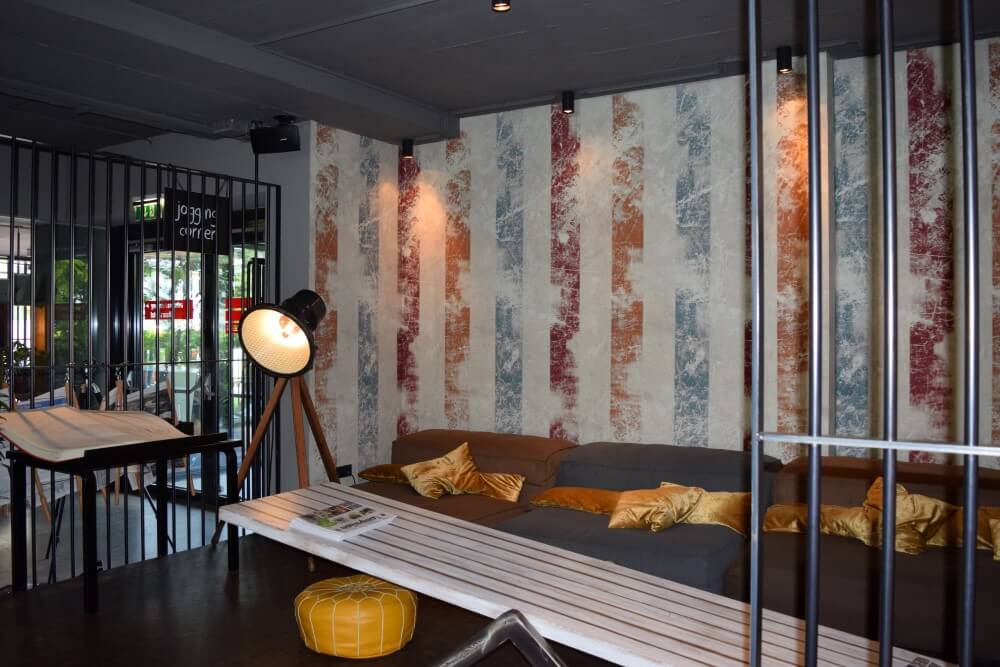 You will amazed to see the exciting quotes hanging here n there throughout the hotel. There are saxophone, drums etc. hanging on wall, which enhance the musical drama in circus.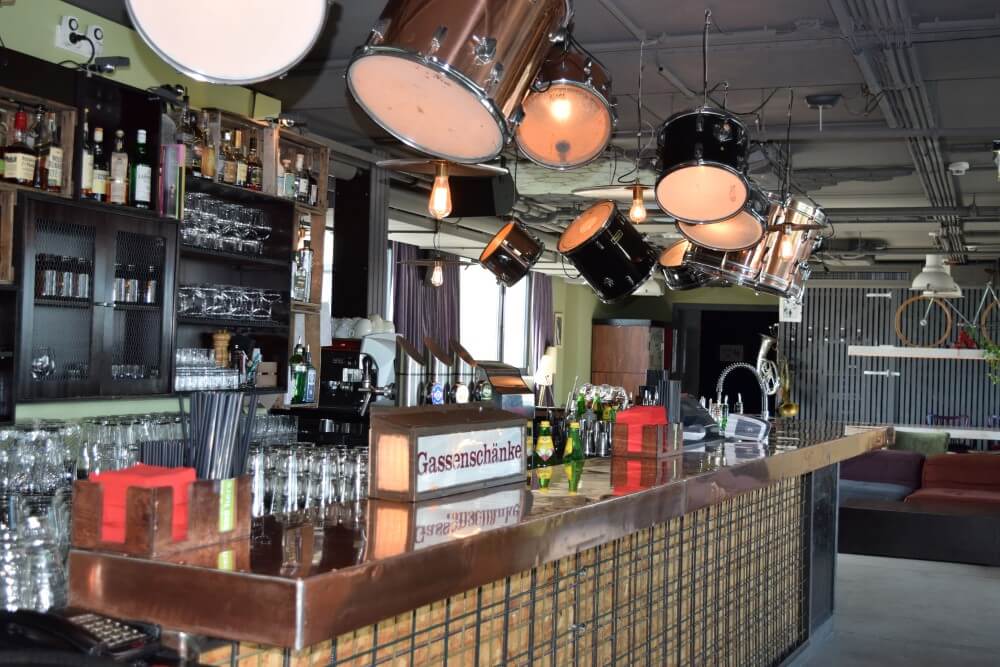 On whole there is a lot to explore in the ambiance of the 25Hours Hotel Vienna, as every corner has something different to make your eyes pop out.  The designer has created a whole new concept of fun and surprises in this hotel and has done full justice with its implementation.
Extraordinary Rooms of 25Hours hotel
All the rooms are treat to your eyes. They have classic arrangements of shapes, figures, hangings, accessories in every room which made it a look alike set of circus and arena.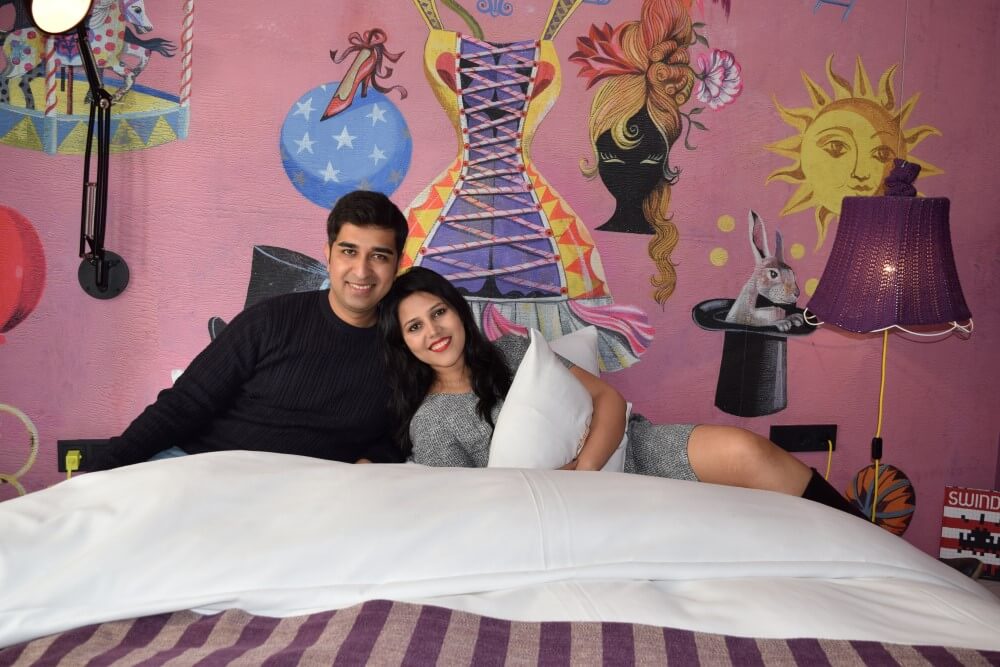 The hotel has 185 rooms' categorized as M, M+, L and XL. There are 34 Suites and Panorama Suites are available on the upper floors, all of them have their own kitchenette and some have floor-length windows with a spectacular view of the park.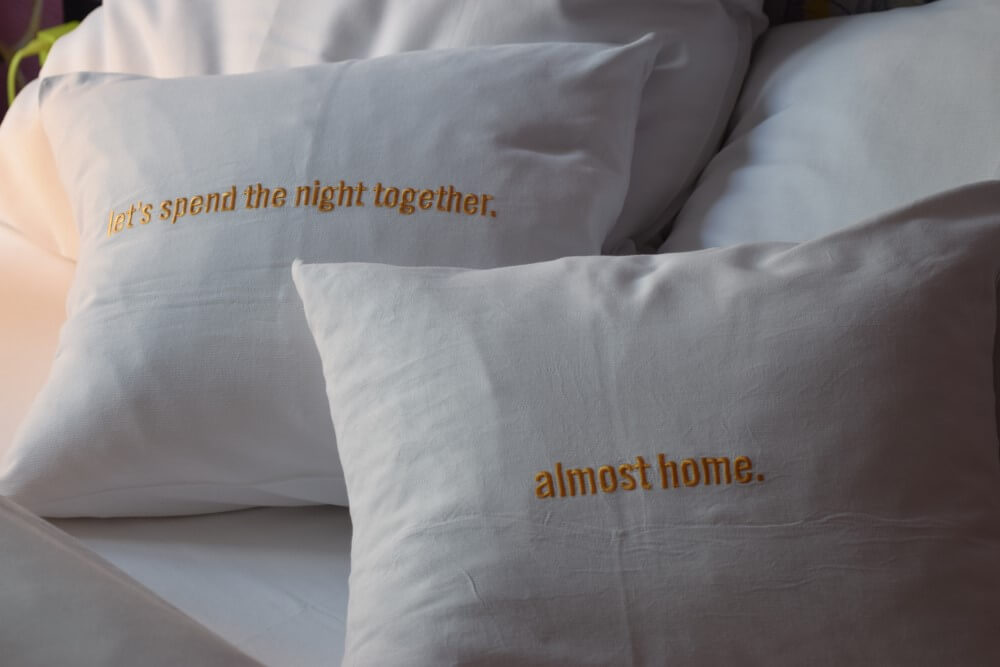 We stayed at M-Room. The room setting was impressive with a very cozy double bed. We were surprised to see the awesome wall art and hanging lamp shades in our room. The bathroom was fully equipped with fragrant toiletries and was quite spacious.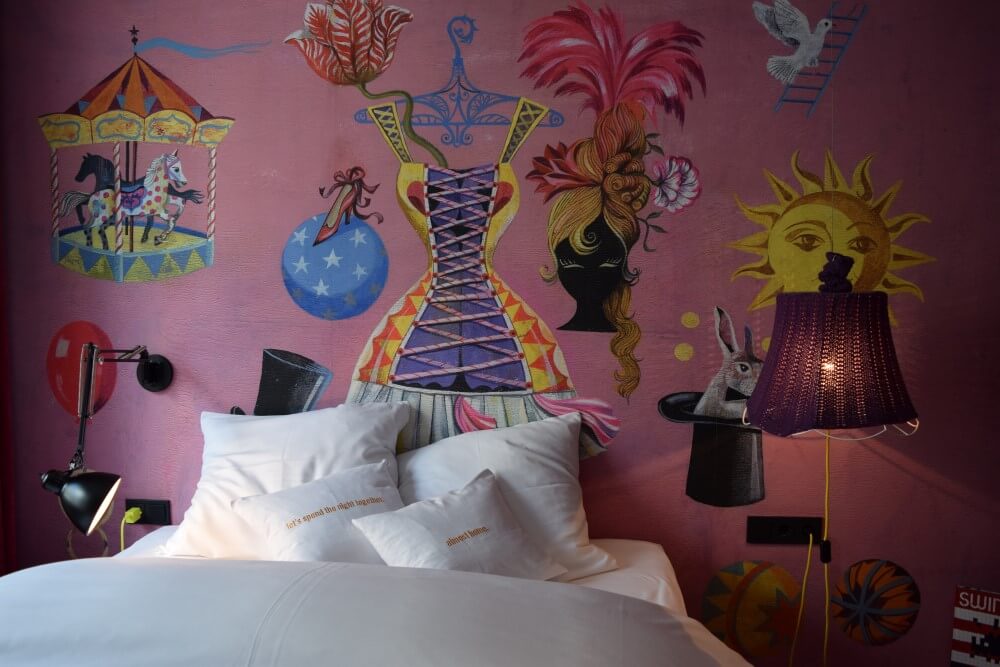 Fully Equipped Bathroom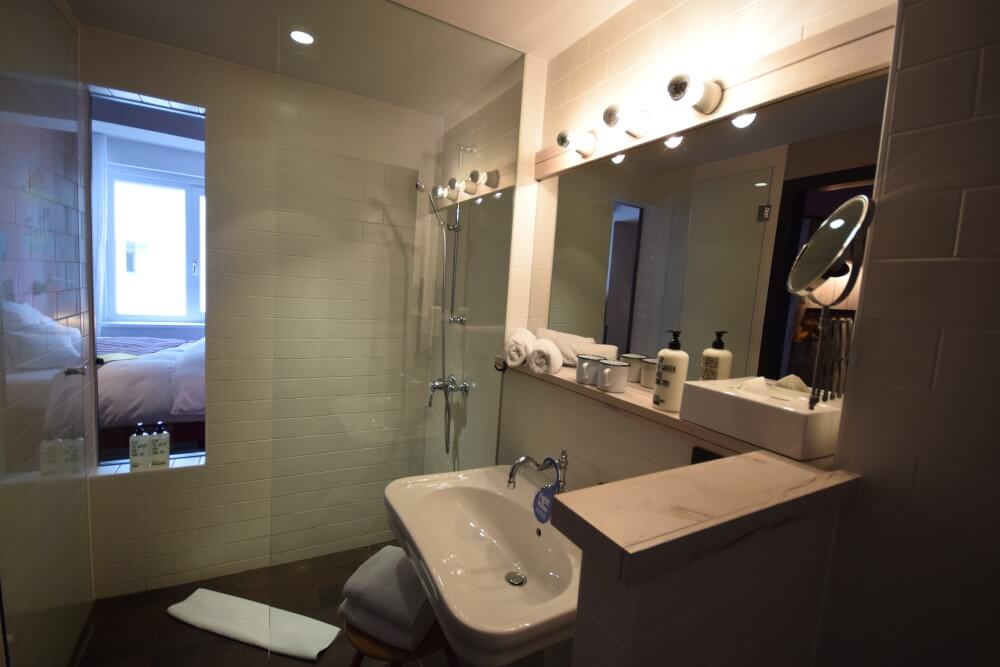 Additional features in room:
UE Boom Bluetooth speakers for the music lovers to have perfect sound.
Free high speed WiFi.
Travel bag to take on your daily outings.
Every part of room will take you in different world of imaginations from childhood. We tried to capture all the details of our uniquely interesting room.
Dining and restaurant
The 25Hours Hotel Vienna is served by 3 restaurants and bar. All of them are distinct in ambiance and selection of servings. The choice depends on the mood of guest.
Der dachboden loft with bar and rooftop terrace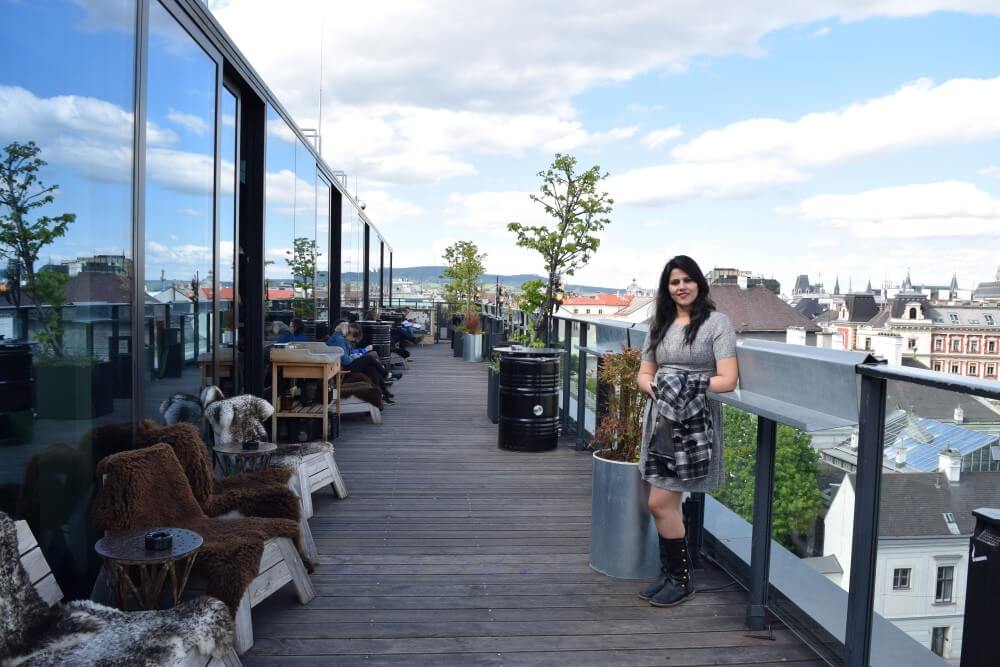 It is a rooftop bar with spectacular city views. This is a perfect bar to enjoy drinks in great atmosphere. They serve you with a good selection of wines. You can enjoy your drinks with homemade cakes. The ambiance of bar with rooftop terrace is mesmerizing.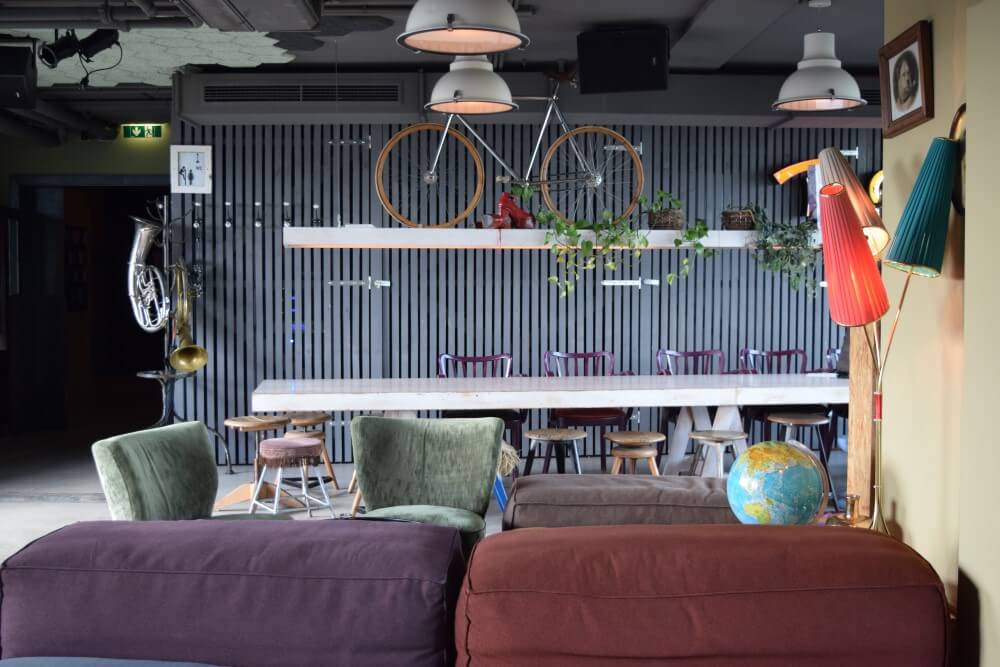 Burger de ville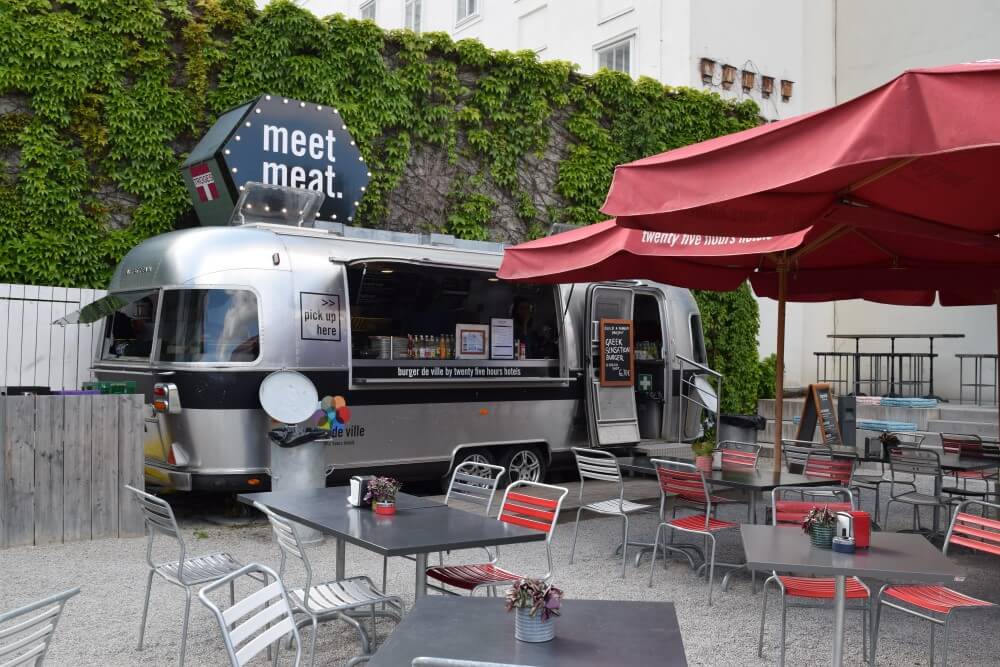 Burger de ville is perfect option for sunny day. This burger garden has many funky burgers on their menu to compliment your beer. This American style café is stunning place to enjoy sunshine with some refreshments. They provide space for about 80 people.
1500 foodmakers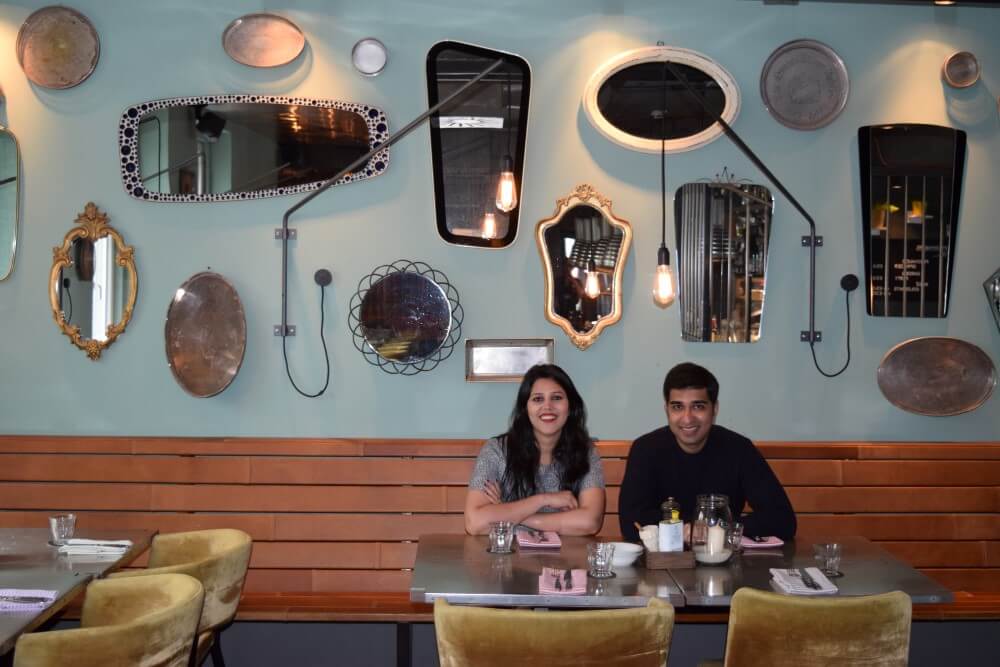 This restaurant will break your hunger with their tempting dining menu. Their specialization is in pizzas but they have a lot more than that to feed you. It is in-house restaurant on the ground level of the hotel. The bar and restaurant is perfectly decorated with velvet chairs paired with wooden and zinc tables. The restaurant also provide outdoor sitting. They provide buffet breakfast for the guest or you can order something of your choice from their selection.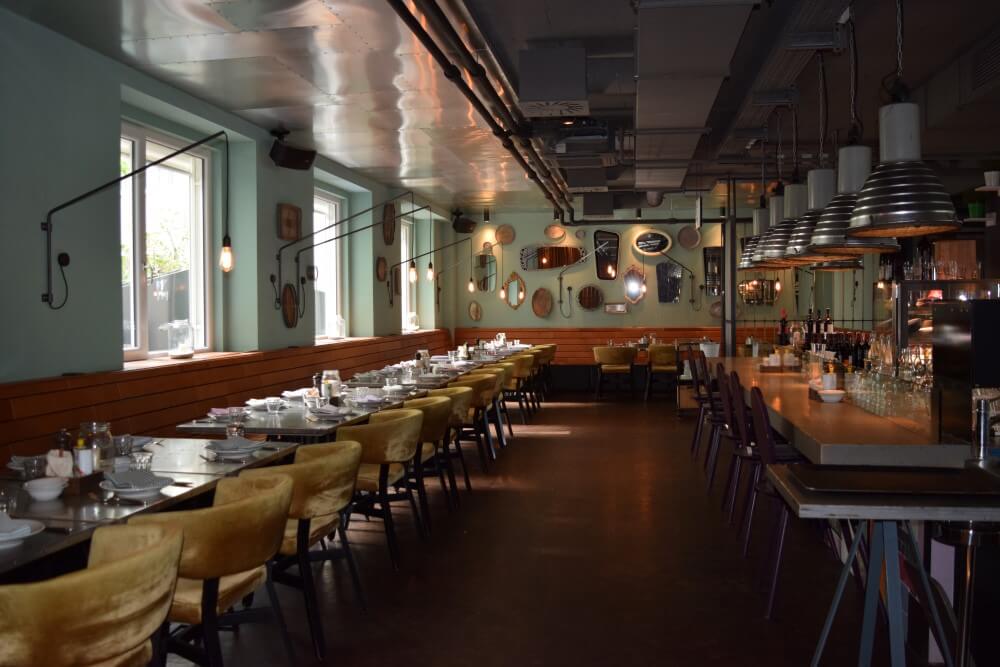 The hotel provides breakfast buffet and if you are in hurry they offer you grab and go breakfast. They serve you with a wide variety of fresh breads, yummy homemade cakes, cooked eggs, juice, milk, coffee and a decent selection of tea to choose from.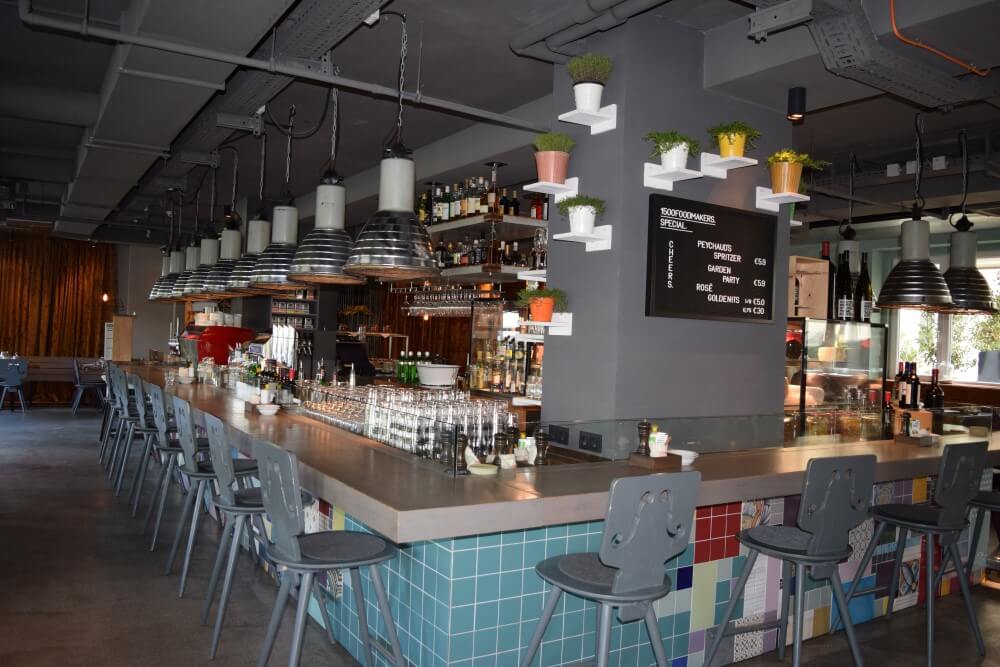 Fresh Bread and jam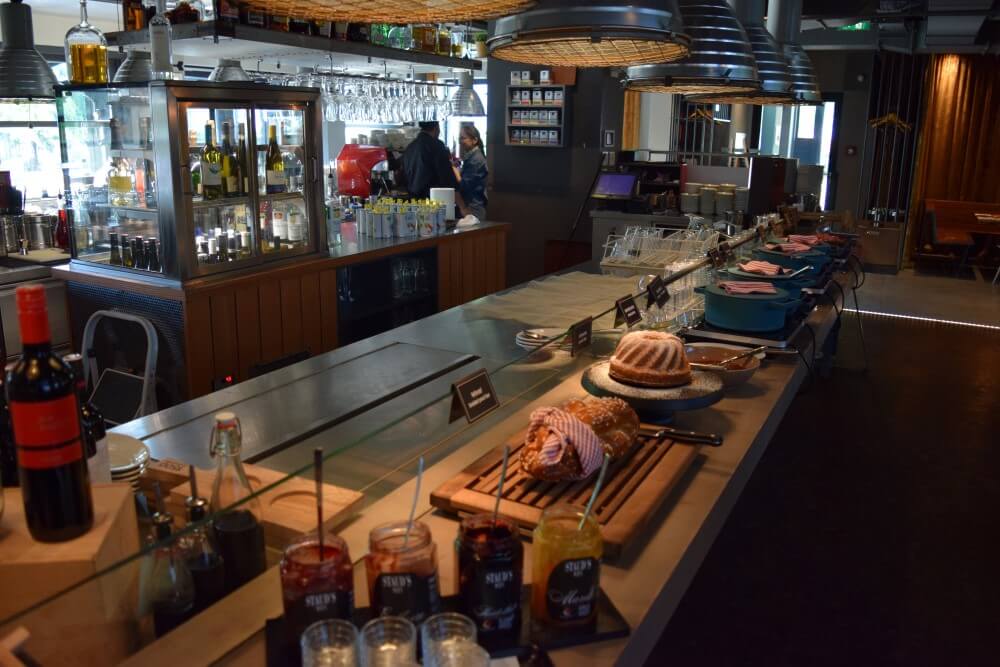 Lots of cheese and meat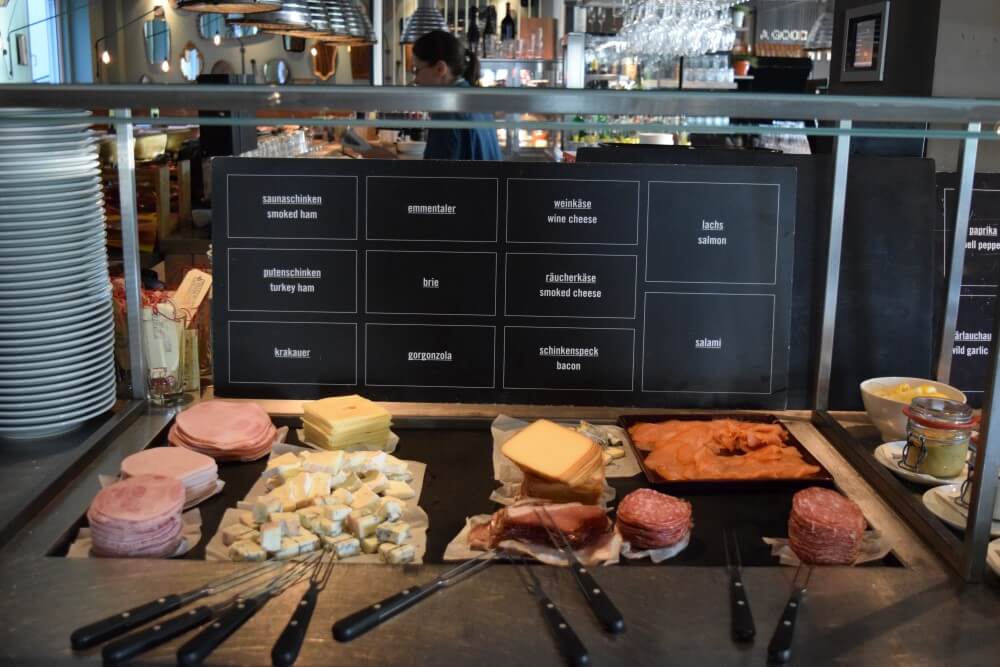 Milk & nuts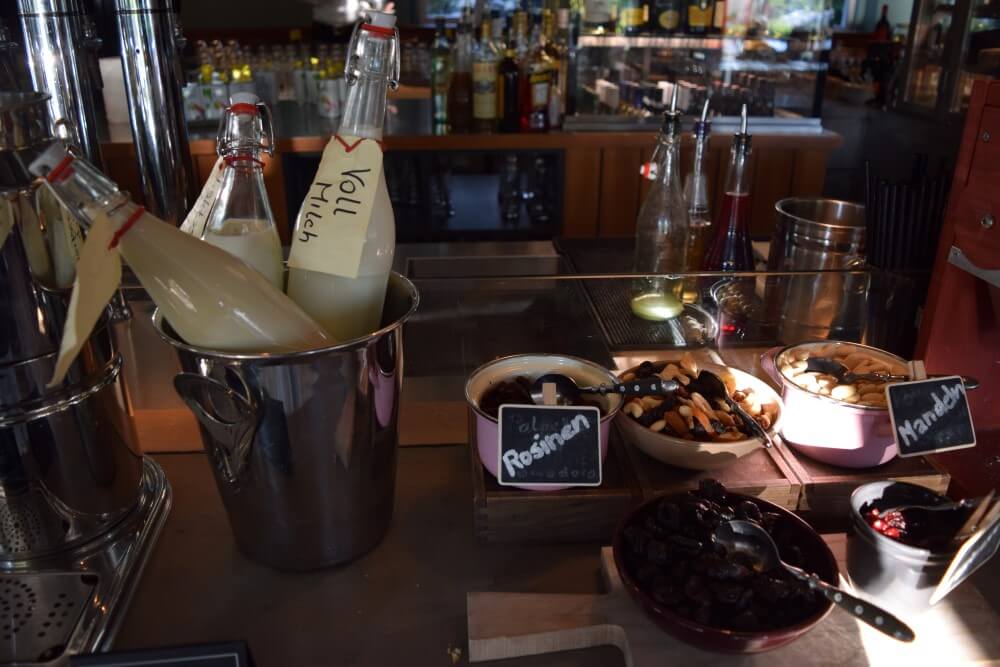 Pound cake… yummyyyy!!!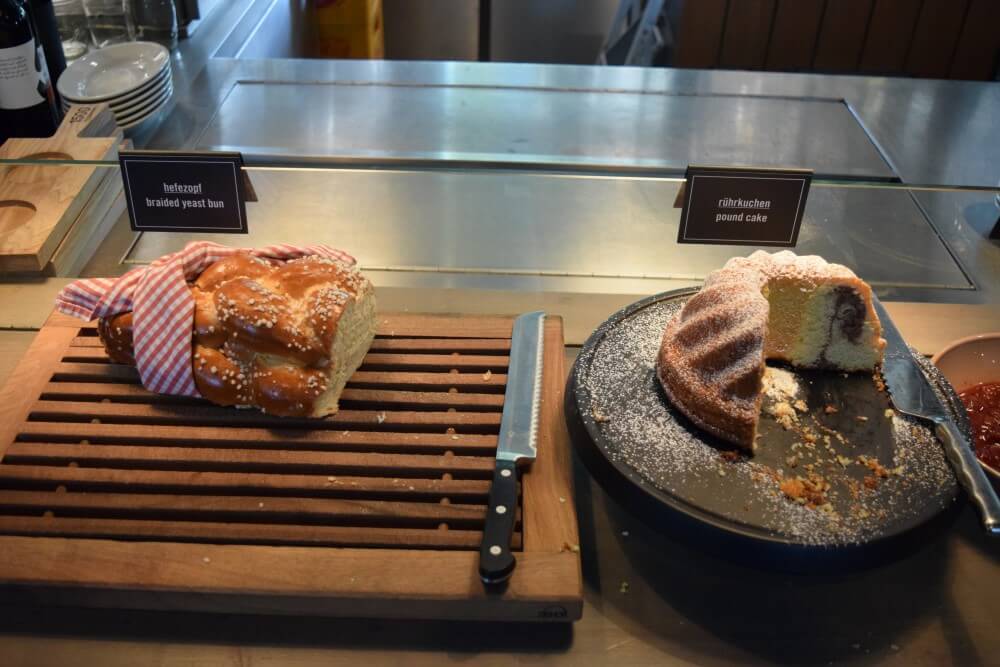 Breads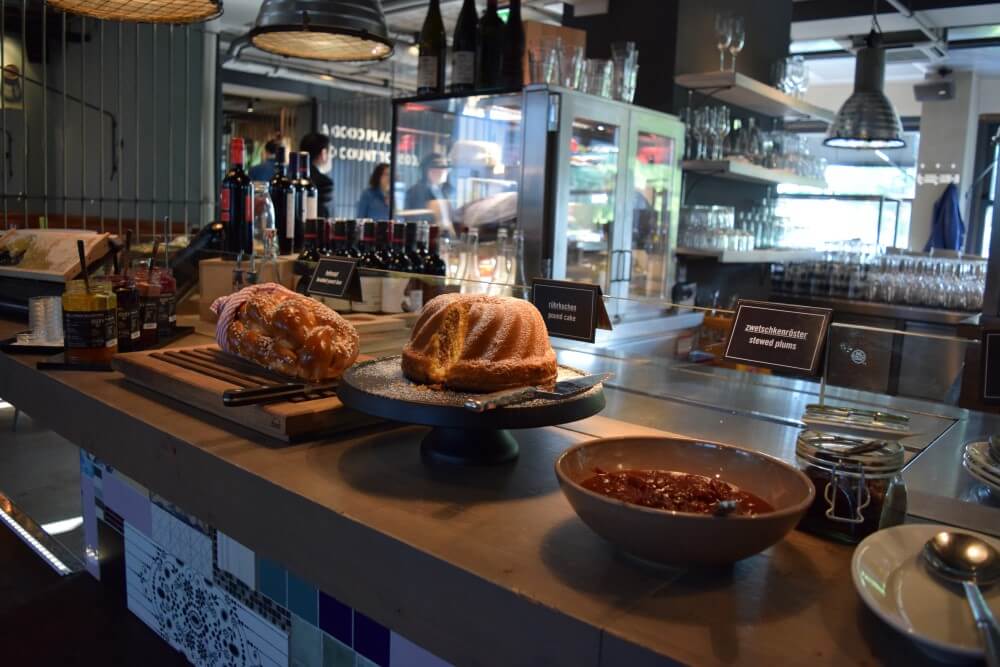 Wide Selection of tea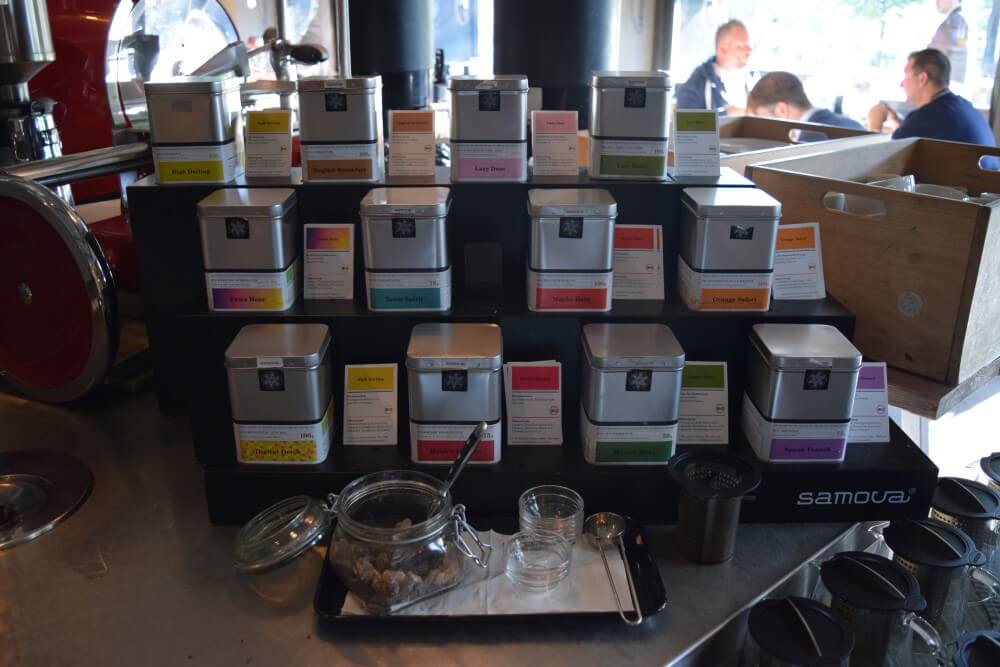 Ready to eat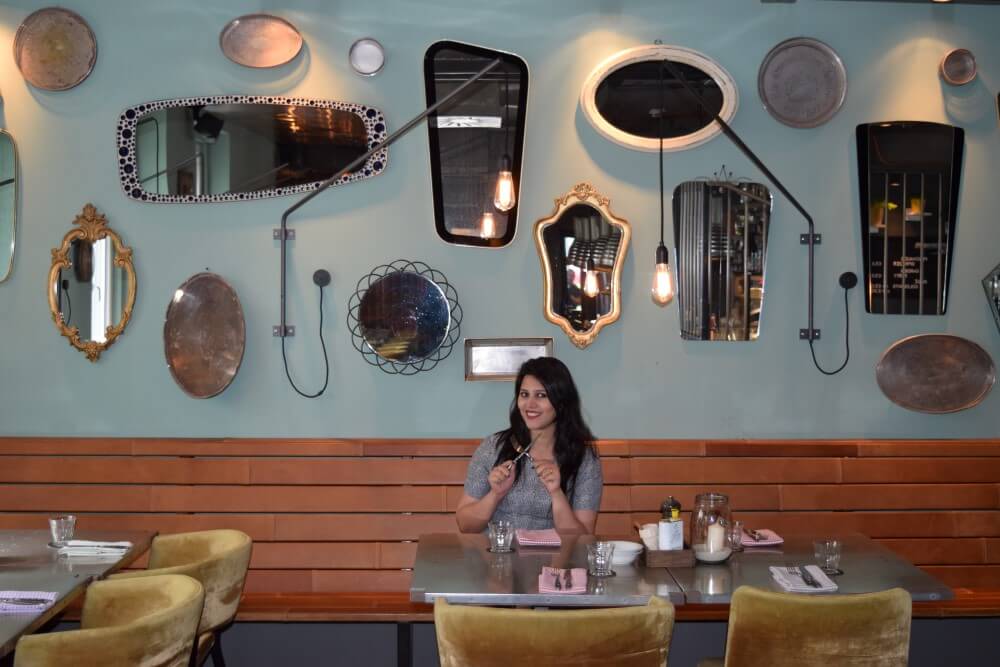 What more to offer by 25Hours Hotel: Other amenities
Other than the basic needs, the 25Hours Hotel Vienna offers out of box amenities to their guest. Here we have mentioned:
Reception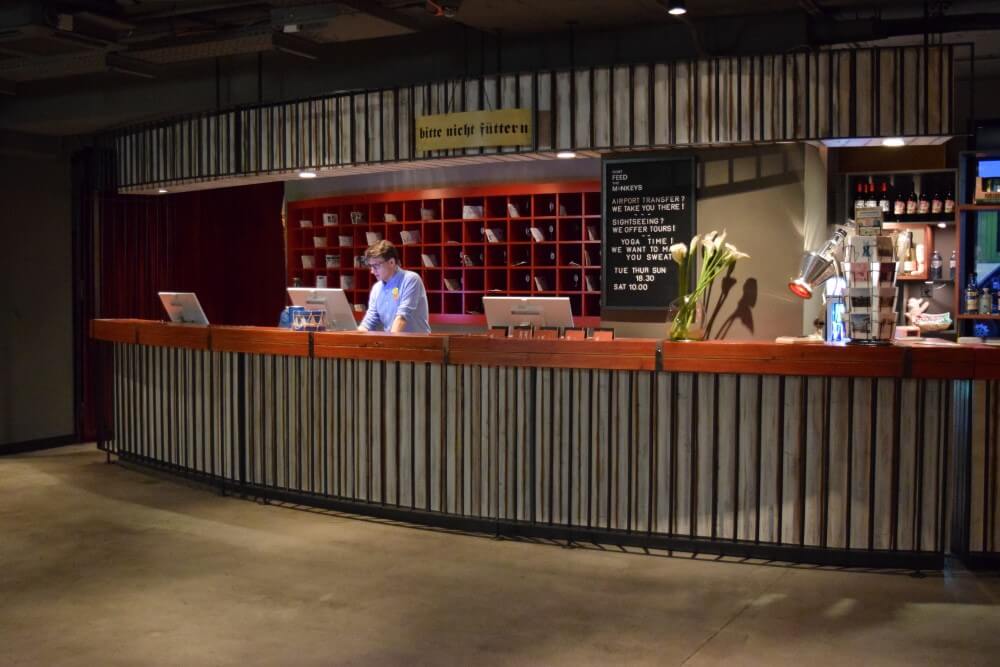 iMac Workstation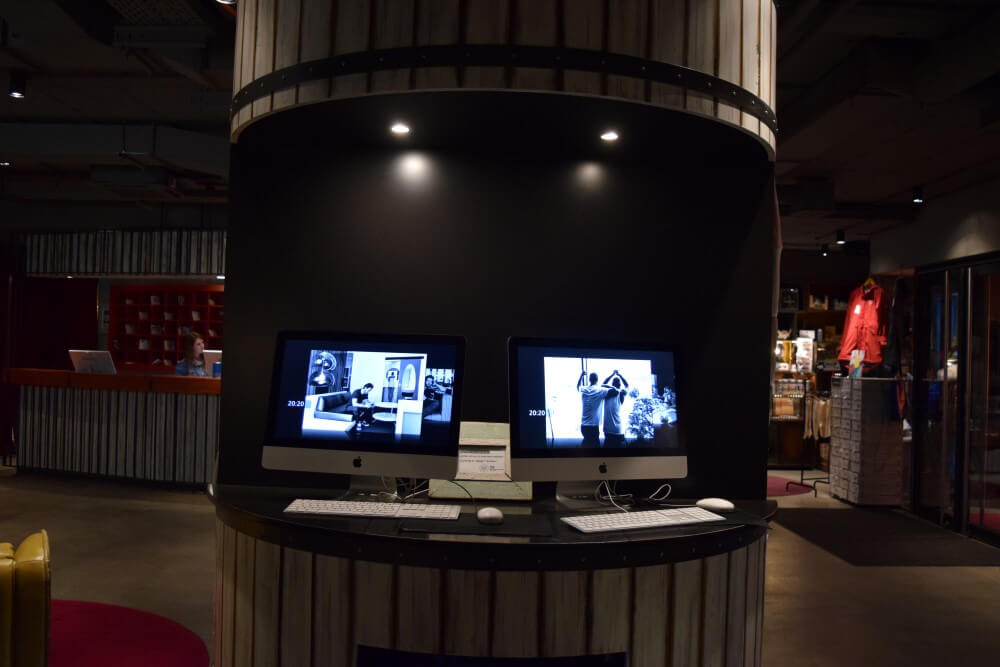 Mermaid's cave sauna: This is a hotel's spa area. Here guest can enjoy relaxing sauna and steam bath with hot tea. This is much needed after an intense day of exploring Vienna.
Underground parking
Free high-speed wifi, even for on the go.
Free of charge mini cars depends upon availability.
Schindelhauer bikes for rent.
imac workstation.
Freiraum function room: This space is provided by the hotel for parties and events. The place is fully equipped with professional conference stuff.
Attractions near Hostel 24 are:
Austrian Parliament Building || 350 m
Museumsquartier || 700 m
Hofburg Palace || < 1 km
Naschmarkt || < 1 km
Our rating will be perfect 5/5 *****
25Hours hotel offers a perfect stay in Vienna. The staff of hotel was very attentive, friendly and smiling. We really loved our stay in this classic hotel. The 25Hours Hotel itself is a cool attraction to visit, when you are in Vienna.
Follow us on Instagram for more pictures and travel stories from around the world. You can also enjoy our photo journeys.
Disclaimer : This post is in collaboration with 25Hours Hotel Vienna but we own all the views and opinion to bring out the honest review for our readers.