Ho Chi Minh City (HCMC) is also referred as Saigon. It is the largest and most vibrant city of Vietnam. The HCMC is popular among tourist for its charming French Colonial architecture and chaotic traffic. In our Ho Chi Minh Airport Guide we will mention the best ways to reach your hotel from airport.
Ho Chi Minh City is served by Tan Son Nhat International Airport (SGN). It is located 6 km north of the city center. Both the international and domestic terminal are linked with the airport and are walkable.
Going by taxi is the most convenient way to get into the city. Even while touring the attraction in the city you can use taxis to avoid burning hot weather. Taxis are not expensive.
The cheapest option is bus though using public bus system can be challenging for visitors.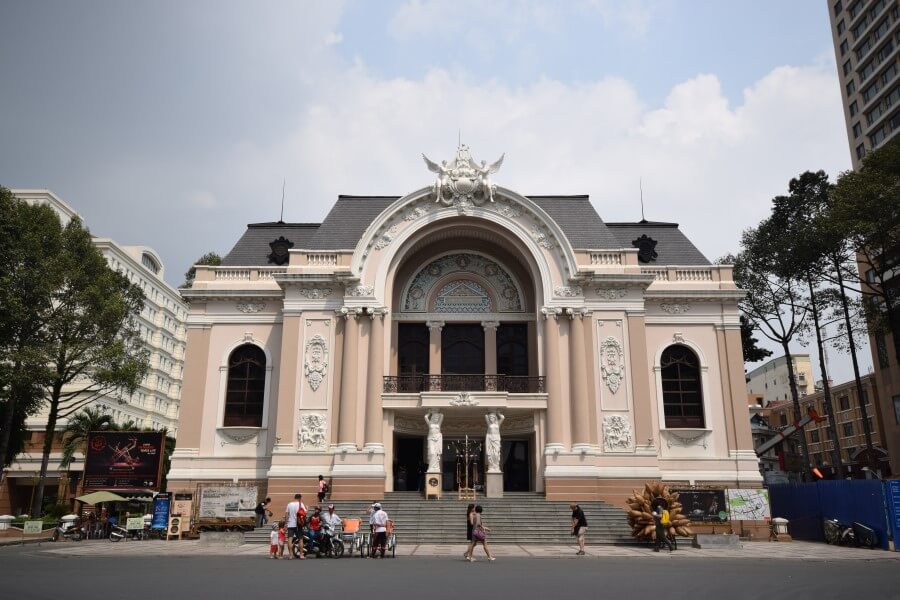 Ho Chi Minh Airport Guide: Taxi from Tan Son Nhat International Airport (SGN)
There are many taxi companies' services available at airport. The best and most reliable to go with are Mai Linh (green taxi) and Vinasun (white taxi) cab services. There cabs have meters as well as individual identification numbers.
The ride to the city center takes 25 – 30 minutes. The journey charges are VND 130,000 – VND 150,000 depending on the destination. Most taxis will request an additional VND 10,000 as airport toll. You can pay your fare in cash or by credit cards.
You will find taxi stand at your left when you exit the airport. There you will find all the taxis lined up. Make sure you walk till the end in the left because in the start will mostly be touts dressed as professional and will over charge you. Dont forget to see the taxi company logo.
Ho Chi Minh Airport Guide: Ride services from Tan Son Nhat International Airport (SGN)
There are ride services available such as Uber and Grab as an alternative option for taxi. You have to book them via mobile app. The ride will take 25- 30 minutes.
They also provide motorbike services but they aren't practical if you have luggage.
The ride service will charge around VND 77,000 – VND 103,000 for regular cab and VND 35,000 – VND 50,000 for motorbike.
Ho Chi Minh Airport Guide: Shuttle bus from Tan Son Nhat International Airport (SGN)
Airport shuttle bus are been operated by SaigonBus. These are comfortable and inexpensive way to get into the city. The Saigon buses are available at the left after coming out of airport terminal.
The buses depart in every 15- 20 minutes. The journey from airport to city centers takes around 30 – 45 minutes depending on the traffic. The ride cost VND 20,000. You have to buy tickets from bus driver while boarding the bus.
Note: we don't recommend shuttle bus service if you are with lot of luggage.
Hope our Ho Chi Minh Airport Guide is useful to you. Plan your next travel destination and check our other airport guides. Check our Top Attraction Ho Chi Minh and Ho Chi Minh Photo Journey to know more about the city.
For our travel photo follow us on Instagram and to know more about us keep following our blog.