Budapest is the capital of Hungary. The city is home to beautiful Danube River, splitting Buda from Pest. It is a huge city, with many tourist attractions, and plenty of choices for entertainment. Budapest, the charming city should be on every traveler's bucket list. We've compiled this list of what we think are the top things to do in Budapest.
You can either have a walking tour or just grab a city map and make your own footstep, navigate streets of Budapest and enjoy! There is one more way to cover list of top things to do in Budapest, you can buy a ticket of Hop On-Hop Off bus ticket. It is inexpensive and convenient way to getting around the city. You will get to see everything means all major attractions.
Budapest is filled with the sights and attractions which deserves your attention, to admire it fullest. So, here we start our top things to do in Budapest. We are sure you are going to plan your next vacations to Budapest after reading this!
Chain Bridge
The Chain Bridge is a real Hungarian icon. It is the symbol of the city. Walk across Chain Bridge, it connects Buda and Pest. Crossing the bridge is just a short walk and no matter which direction you go, the view is beautiful. The bridge is elegant sight whether you visit during the day or at night.
https://www.instagram.com/p/BUQaikGh2Or/
Danube river cruise
Take a romantic cruise on river Danube for beautiful panoramic views of Buda and Pest. There are some cruise which serves, 4 course meal with live music. Most tables are located by the window, so you can enjoy the fantastic views.
https://www.instagram.com/p/BUN8MMghSmM/
Castle Hill
Discover historic Castle Hill with a walking tour. This is packed with most important sites and tourist attractions of Budapest. Enjoy a good time walking in the streets with fabulous architecture, indulging in sweet treats, and admire the breathtaking panorama view from the top. Explore Castle Hill at your own pace. There is a lot to see and do, so take your time. Castle Hill can take an entire day. You will find plenty of restaurants and café all over the hill. There are other famous attraction like Hungarian National Gallery located in Castle district
https://www.instagram.com/p/BU61ztYhaxP/
Matthias Church
It is one of the finest churches in Budapest, and one of the most unique churches in Europe. The architecture is amazing. There is an entrance fee to visit the church, which includes entry to the museum as well.
https://www.instagram.com/p/BUyElf0huNx/
Thermal Bath
Budapest is home to more thermal and medicinal baths than any other capital city in the world, so there are plenty of options to choose from. Take a dip and relax in one of Budapest's famous baths is very popular among top things to do in Budapest. There are so many natural warm spring waters under the city. Enjoy a fabulous spa experience and bathe your cares away or stay in one of the city's health spa resorts. These steamy hot springs thermal bath is one of the most fun ways to connect with Hungary and Hungarian culture.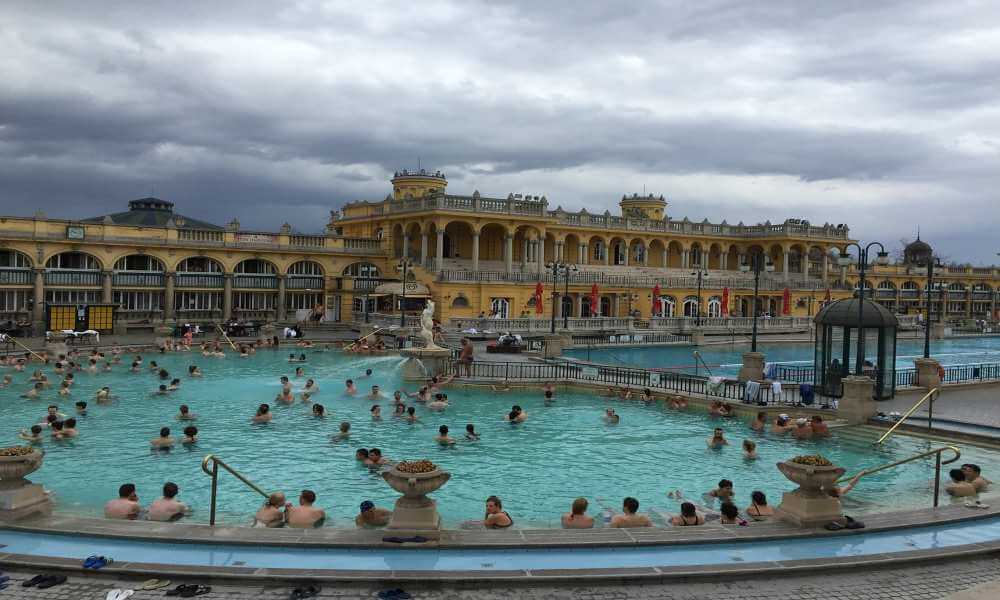 Heroes' Square
Take a stroll to Heroes' Square. It is the most photographed sight of Budapest. The place is packed with tourist and locals.
https://www.instagram.com/p/BUvQxq6B_kj/
City Park
It is popular among tourist and also a favorite place of locals. The park has a castle and surrounded by an artificial lake. It is a perfect site for boating during summer and it turns into an impressive ice skating ring during winter.
https://www.instagram.com/p/BU0i8Bdhej0/
Central Market Hall
Shop with locals or try some traditional Hungarian food at Central Market Hall. It is filled with huge variety of fresh vegetables, fruits, cheeses and meats. You can also buy famous souvenirs such as variety of paprika from here.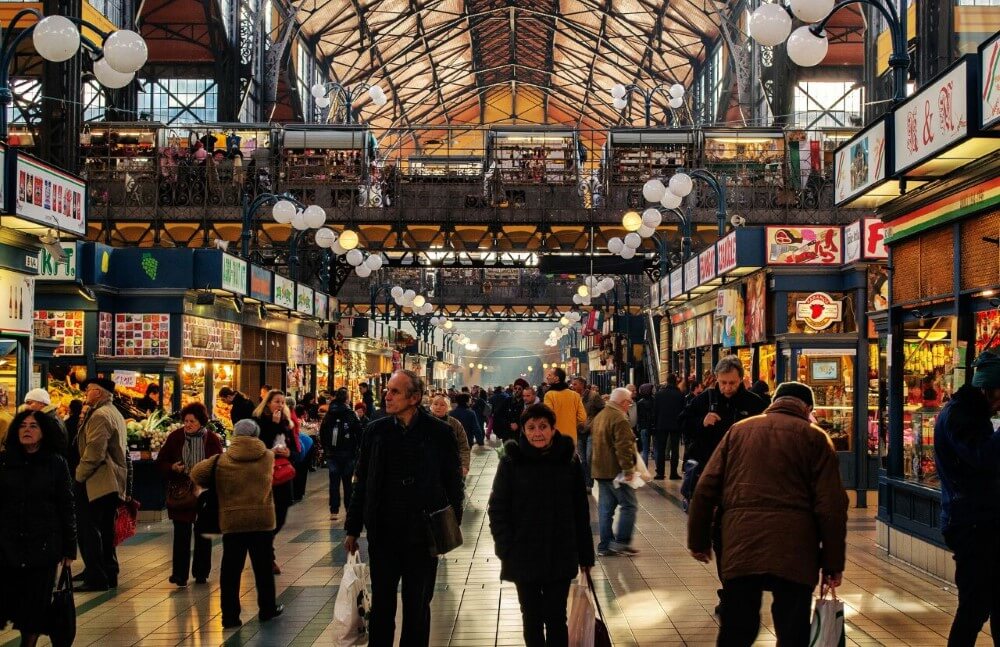 Hungary's Parliament Building
Visit Hungary's Parliament Building and admire its amazing architecture. Looking at the Parliament from across the river because distance makes it easier to capture the beauty of the building in one picture.
https://www.instagram.com/p/BUozfdWB414/
Hungarian cuisine
Try an authentic Hungarian dish paired with vintage Hungarian wine. Most famous national dishes are Goulash, Fisherman's soup, lángos, somlói galuska (Hungary's favorite cake) etc.
Váci utca: it is a perfect place for window shopping and people watch. This is also known as Fashion Street. The street is packed with brands, café, and restaurants.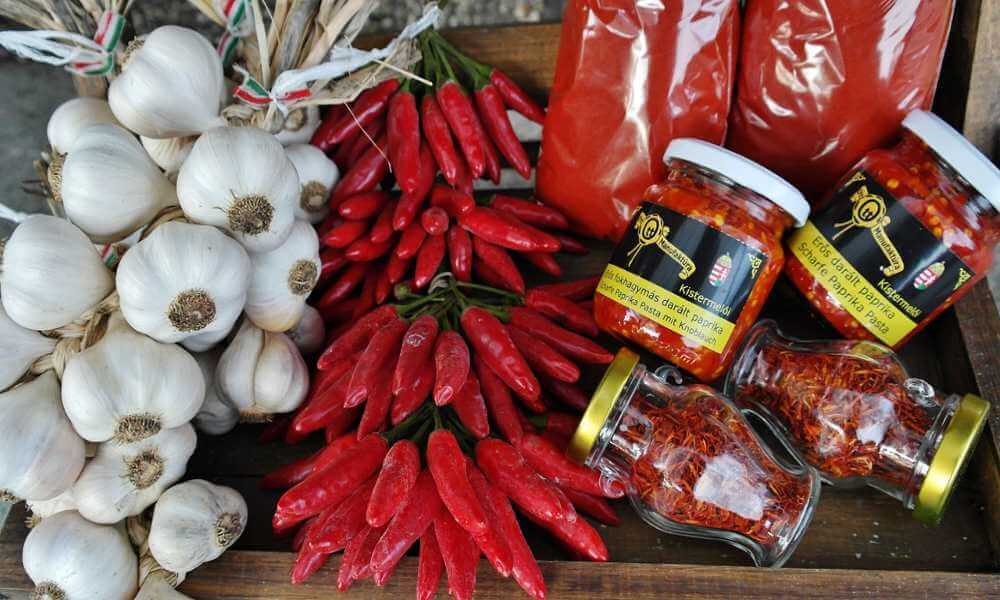 Hungarian State Opera House
Enjoy a performance at the world famous Budapest Opera House. It is one of the most prestigious musical institution.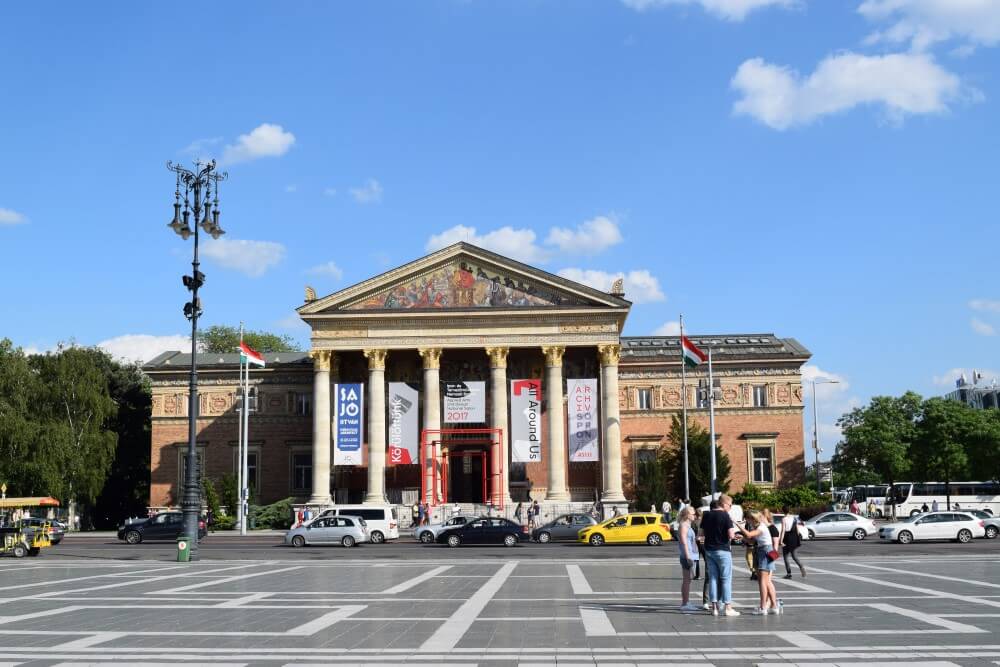 Hill Funicular
It is a fun way to get to the top of castle hill. You will get awesome views in journey. Once you are on top, castle hill offers many nearby site which are worth to see.
Fisherman's Bastion: Lookout from the Fisherman's Bastion. It is one of the best landmark in Budapest. It is the set of 7 fairytale towers and connecting walls topped with a viewing platform. The cone topped towers are spectacular. The site enables visitors to have breathtaking views.
Hope you enjoyed our top things to do in Budapest post. Also Check out our Budapest Travel Guide. To see more of our travel pictures follow us on Instagram. If you want some more information or travel-tip just comment below. Also you can share you travel experience with us.