Vienna is situated in the North-East of Austria and lies on the banks of the Danube River. The capital of Austria, is a city full of charm, music, history and elegance. It has its own spectacular story to tell. Vienna is among Europe's most walkable cities, and each district has its own distinct vibe. There are plenty of reasons to fall in love with this gorgeous city: majestic architecture, royal presence in streets, music, literature, and art. So, here is our Vienna Travel Guide which will cover all the main aspects needed to plan a trip to this beautiful city.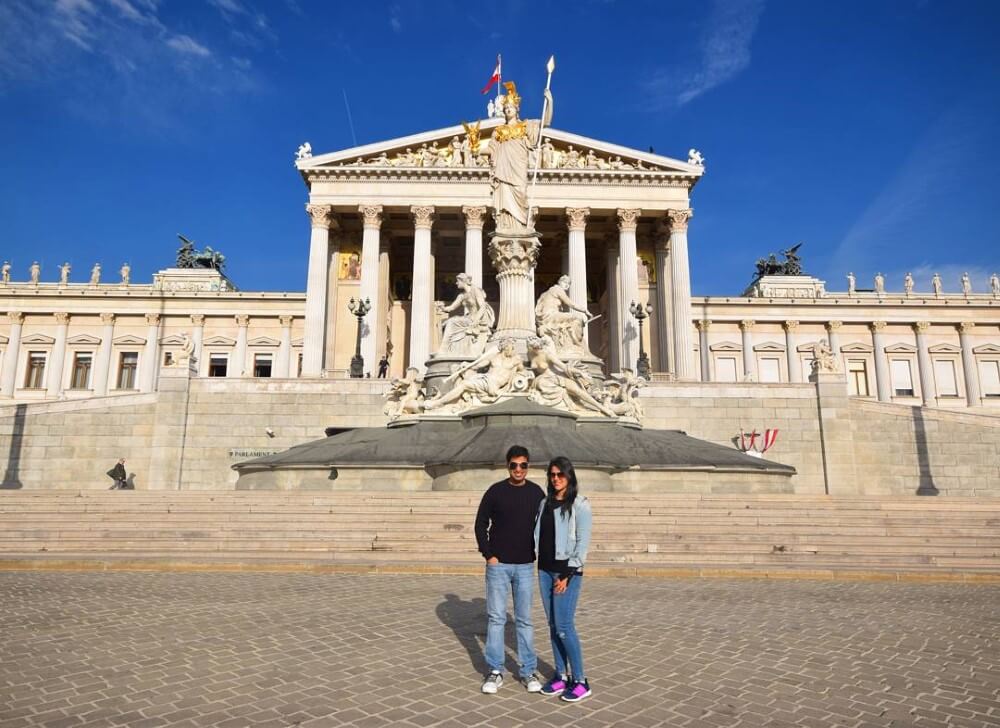 Visa Information (Schengen Visa): Vienna Travel Guide
Austria comes under Schengen Visa arrangement, so you just need to apply for a Schengen tourist Visa. You can find all the details about Schengen Visa on VFS Global website
Link : http://www.vfs-austria.co.in/tourist.html
When to visit Vienna: Vienna Travel Guide
April- May (Best time to visit): The weather during spring is pleasant and little on chilly side. During this time, the tourist season is just about to pick up therefore you can visit popular attractions without waiting in long lines.
June- August (most popular time to visit): This is the most popular time to visit Vienna. But the weather is quite warm. There are plenty of fun-filled events held during summers. Obvious high rates of hotel during this season. Restaurant and other things are also definitely on the pricey side. But the availability is extremely low.
September- October (beautiful fall season): This is another great time to visit Vienna. The temperatures drop and also the hotel prices. During this season you can sure find some great deals on room rates.
November-March (winters): Vienna knows how to get into the holiday spirit. There are lots of festivals happening during winters. Many Europeans head to Vienna to enjoy these festivities.
Airport Guide: Vienna Travel Guide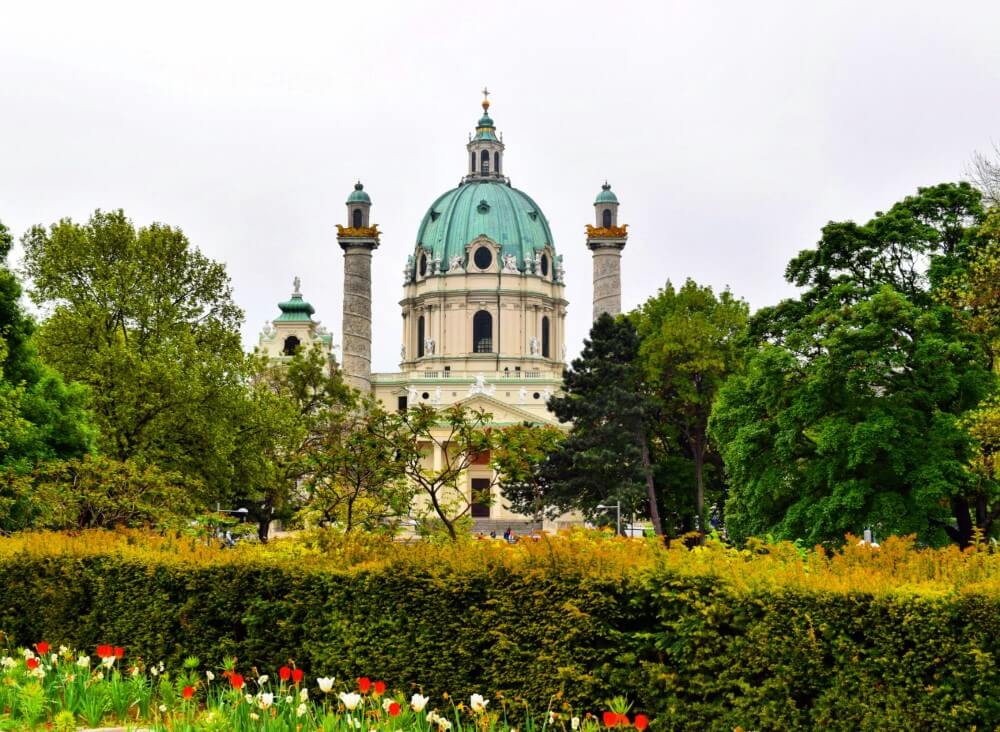 The city is served by Vienna International Airport which is around 20 km from city center. The airport is very well connected with all means of transport. The CAT (city airport train) is the fastest way to reach city. There are other transports available such as S-Bahn suburban trains and buses. Taxi is also a convenient but expensive way to reach directly your hotel.
CAT (City Airport Train): It is the quickest way to reach city center. The trains run between 6 AM till 11:30 PM. You can board train from the station below the airport to Wien-Mitte station which is in city center, from there you can take U-Bahn, buses and trams. The journey takes 16 minutes. The cost is around Euro 11 one-way and Euro 17 round trip.
S-Bahn suburban train: You can board S-Bahn trains from the same station of CAT. The trains runs in every 30 minutes starting at 5 AM until 11PM. The train connects you to Wien-Mitte station. The journey takes around 25 minutes. The daily ticket cost Euro 5.
Note: You can buy tickets for CAT and S-Bahn from the ticket machines available at airport station.
Bus: Vienna Airport Line buses run to Schwedenplatz in city. The buses runs in every 30 minutes from 5 AM until midnight. The cost of the bus ride is Euro 8. Tickets can be bought from bus driver. These buses also connects to Westbahnhof and wien-Meidling railway station. The journey takes around 20-30 minutes depending on the station.
Taxi: This is the most expensive transport from airport to city. The taxis are available outside the arrivals terminal. The fare is standard from airport to anywhere in Vienna it is usually between Euro 30 and Euro 40. But then also check the driver before you start your ride.
Where to Stay: Vienna Travel Guide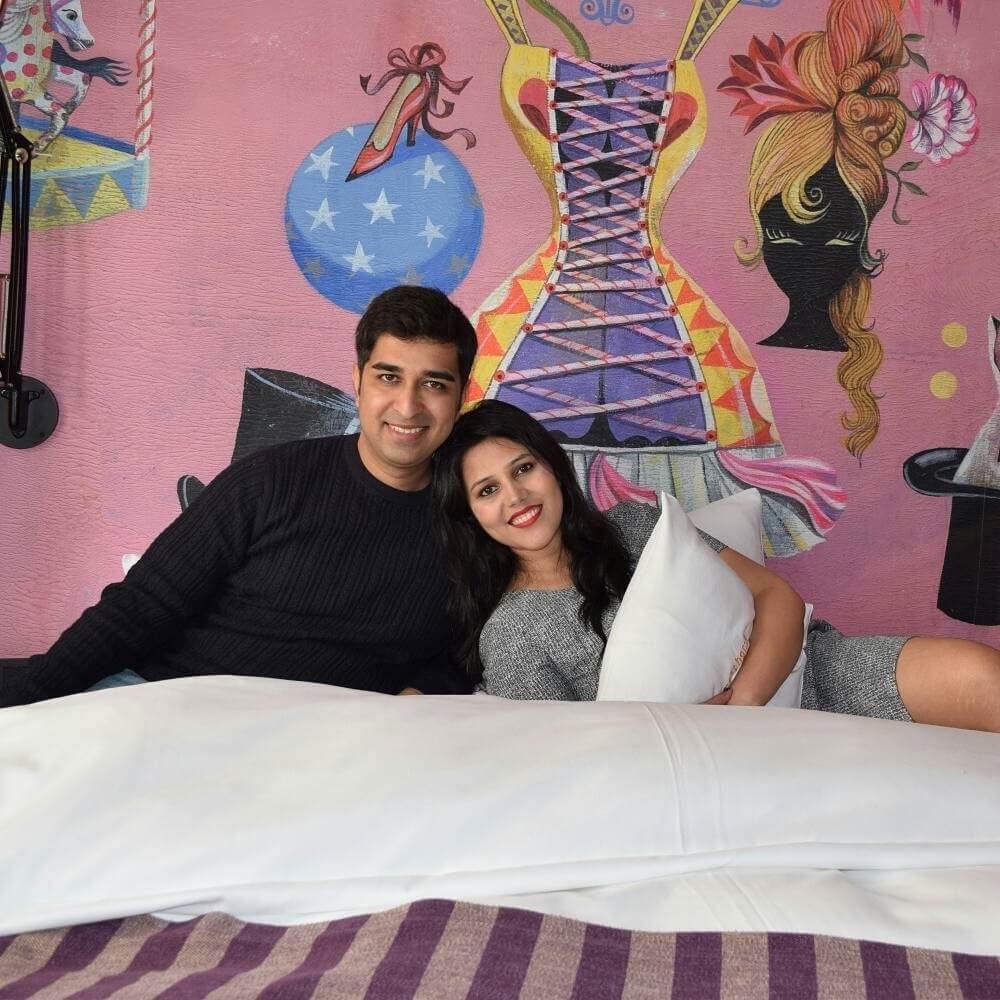 Top 5 luxurious hotels in Vienna
Top 5 budget hotels in Vienna
Top Things to do in Vienna: Vienna Travel Guide

Schönbrunn Palace
Schönbrunn Palace is one most visited palaces in all of Vienna. The palace is grand and the premises is huge. It is pretty spectacular! It is a World Cultural Heritage Site.

Belvedere
The palace is beautiful and houses one of the most comprehensive collections of Austrian art, but the gardens outside are equally impressive. Entrance into the general gardens is free.

MuseumsQuartier
Vienna's MuseumsQuartier in the 7th district is one of the largest cultural centers in the world. Vienna has a great selection of museums. The MuseumsQuartier is also filled with outdoor restaurants and cafés. It is a great place to spend your evenings.

St Stephen's Cathedral
One of the best views in the city center is from the South Tower of St Stephen's Cathedral which is 137 metres tall. Entry to the cathedral is free but if you want to climb the 343 steps to the top of the tower, it costs €4.50 for adults.

Vienna Ring Road
Take a walk around the Ringstrasse, the ring road that runs around the centre of Vienna, past some of the city's most famous buildings. Along the route you can see the Vienna State Opera, Imperial Palace, Parliament and City Hall.

Vienna coffee houses
Vienna may not have been the pioneer of coffee houses in Europe. You can't leave Vienna without visiting a traditional café for a coffee and sachertorte. The most famous cafés can be expensive.

Where to Eat: Vienna Travel Guide

Indian restaurants in Vienna

Natraj Indisches Restaurant
Address: Neustiftgasse 50, Vienna 1070, Austria
Indien Village
Address: Rockhgasse 3, Vienna 1010, Austria
Taste of India
Address: Margaretenstrasse 34, Vienna 1040, Austria
Tulsi Indian Cuisine
Address: Fluchtgasse 1, Vienna 1090, Austria
Demi Tass
Address: Prinz-Eugen-Strasse 28 | Vienna, Vienna 1040, Austria

Famous Vienna Restaurant

Die Metzgerei
Address: Linzerstrasse 179, Vienna 1140, Austria
Le Ciel by Toni Morwald
Address: Karntner Ring 9 | 7th floor, Grand Hotel Wien, Vienna 1010, Austria
Dstrikt Steakhouse
Address: Schubertring 7 | The Ritz-Carlton, Vienna, Vienna 1010, Austria
Paul Restaurant Brasserie Bar
Address: Johannesgasse 16, Vienna 1010, Austria
Loca
Address: Stubenbastei 10, Vienna 1010, Austria

Shopping: Vienna Travel Guide

Vienna has everything to satisfy your shopping dreams from luxury boutiques to small independent stores.

Graben, Kohlmarkt and Kärnterstraße: Ideal for the ones with a big purse. These 3 expensive streets are right next St. Stephans cathedrale. They are packed with high style boutiques and big label shops.

Mariahilferstraße: This is main shopping street of Vienna. The major brands like H& M, Zara, etc. can be found there. It can easily accessible via metro.

Neubaugasse: This Street starts next to Mariahilferstraße. There are lots of small boutiques by local designers or foreign underground labels.

Transport within City: Vienna Travel Guide

The city is conveniently walkable. But also Vienna has comfortable and very efficient public transport. This makes easy and quickly to get anywhere in the city. The city is served by trams, buses, S-Bahn trains and U-Bahn subway. You can choose the tickets according to the need. There are variety of tickets available.

Note: Kernzone 100 card, (24-48-72) hours pass and weekly travel passes all are valid for trams, buses, S-Bahn trains and U-Bahn subway.

Kernzone 100 card: This is a single ticket which cost around Euro 2.20. you can travel anywhere in the city with Kernzone 100 card, can changelines as often as you need but can be used only for single journey. The tickets are available at stations. You can also buy tickets on trams and buses but they are slightly expensive.

Travel Passes: There are mny otions available for travel passes. You can choose from 24-48-72 hours pass or weekly pass. You have to validate the pass in blue Entwerter machines at U-Bahn and S-Bahn stations or can also validate on tram and buses.

24 hour pass: Euro 7.60
48 hour pass: Euro 13.30
72 hour pass: Euro 16.50
Weekly pass: Euro 16.20

Hope you enjoyed reading our Vienna Travel Guide. If you want to ask anything than feel free to comment or mail us. We are happy to help.

To see more of our travel pictures follow us on Instagram. Do check out our articles about other Destinations.

Tags: Vienna travel guide, Vienna travel guide for Indians, Vienna travel guide for travelers, Vienna travel guide for first timers