Often called as Singapore Best Garden to visit, Gardens by the bay is one of the most spectacular garden we have seen. We always love to be in nature, surrounded with gardens and mountains. So here we are in this stunning techno garden theme park worth million dollars "Gardens by the Bay".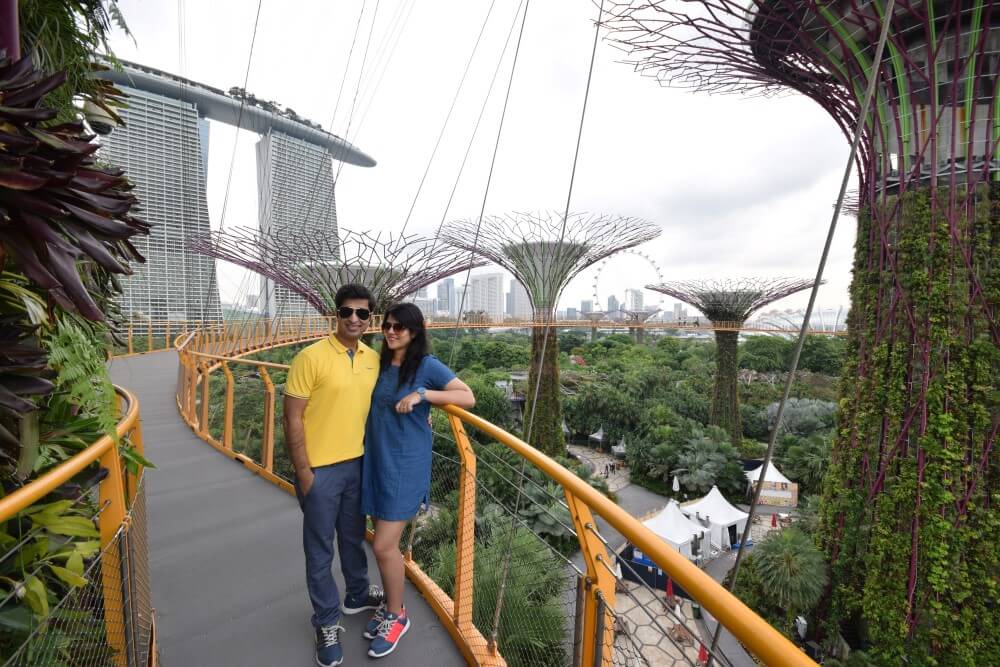 It one of the most famous attraction of Singapore. The gardens by the bay is located just next to the Marina bay sands which is the heartbeat of country.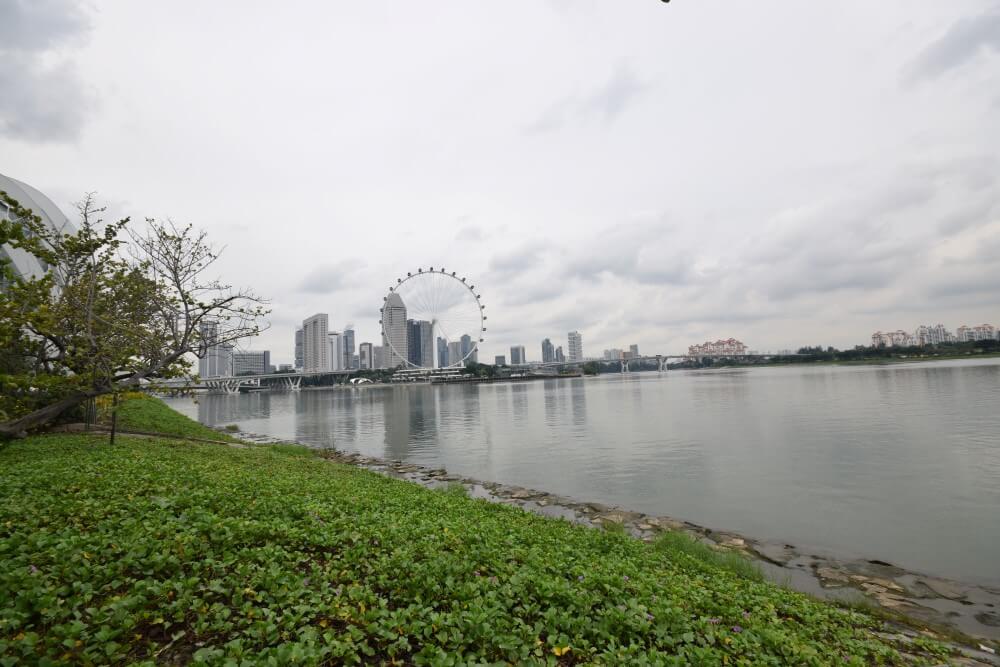 The garden opens from 5.00 am till 2.00 am and at each time of day the garden has something best to offer. Getting there is very comfortable due to its perfect location, we went there through taxi.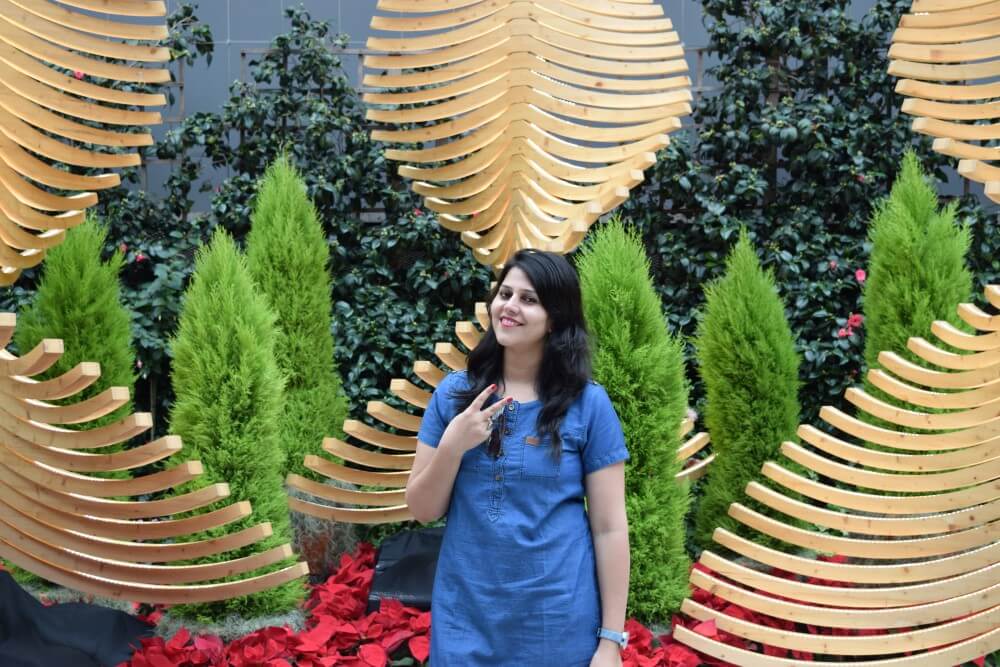 Gardens by the bay is a huge park spread over 101 hectares in central Singapore. This theme park is divided into different sections according to the different themes.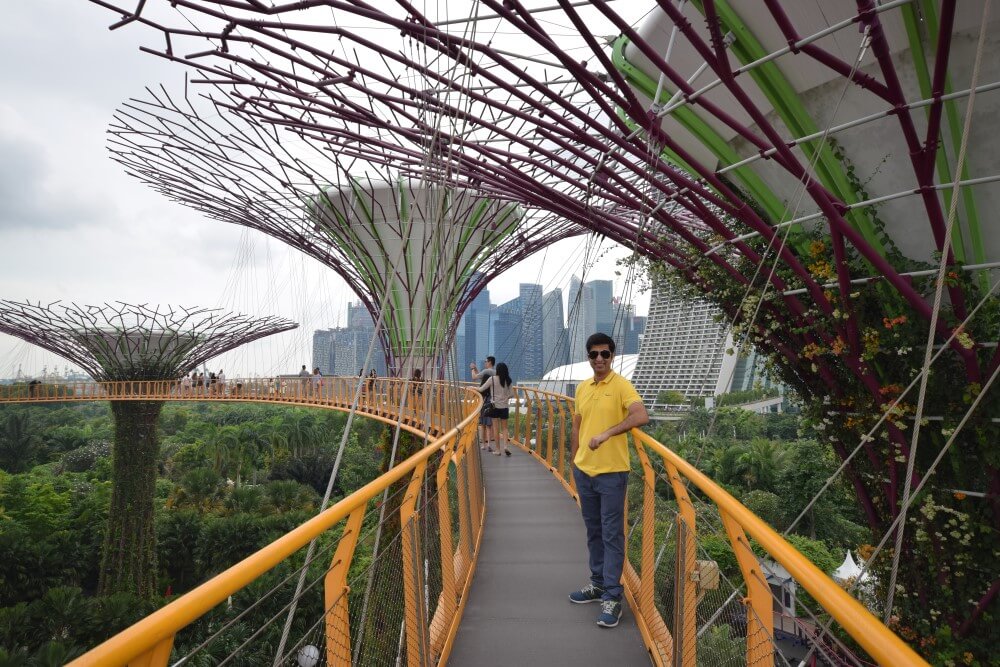 Most of the garden is free to enjoy except the Flower dome, Cloud forest and OOBC desk of Supertree Groves which requires entry fees.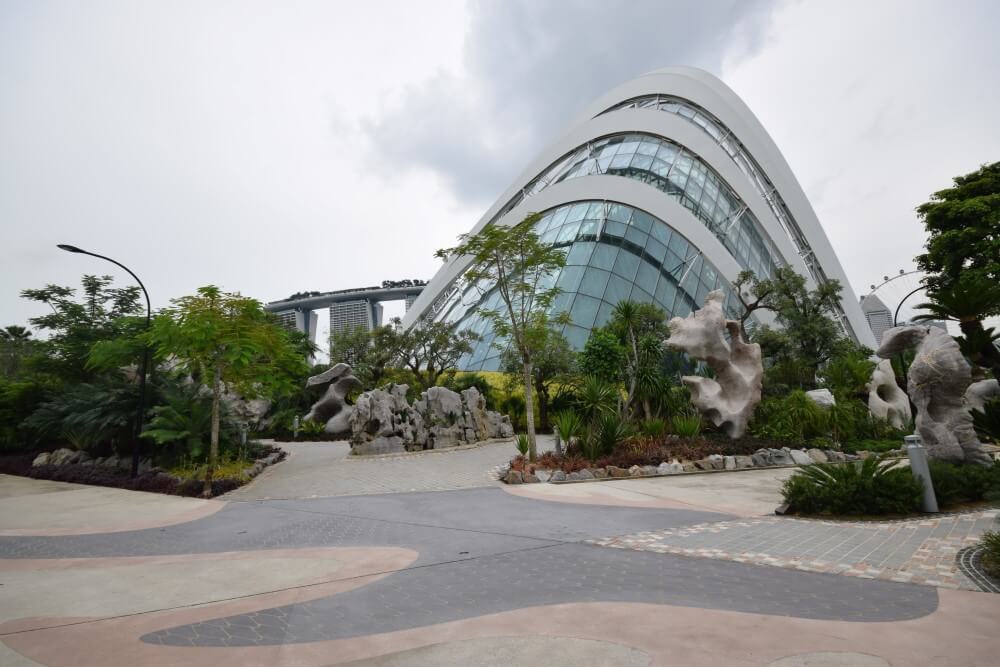 Flower dome Garden: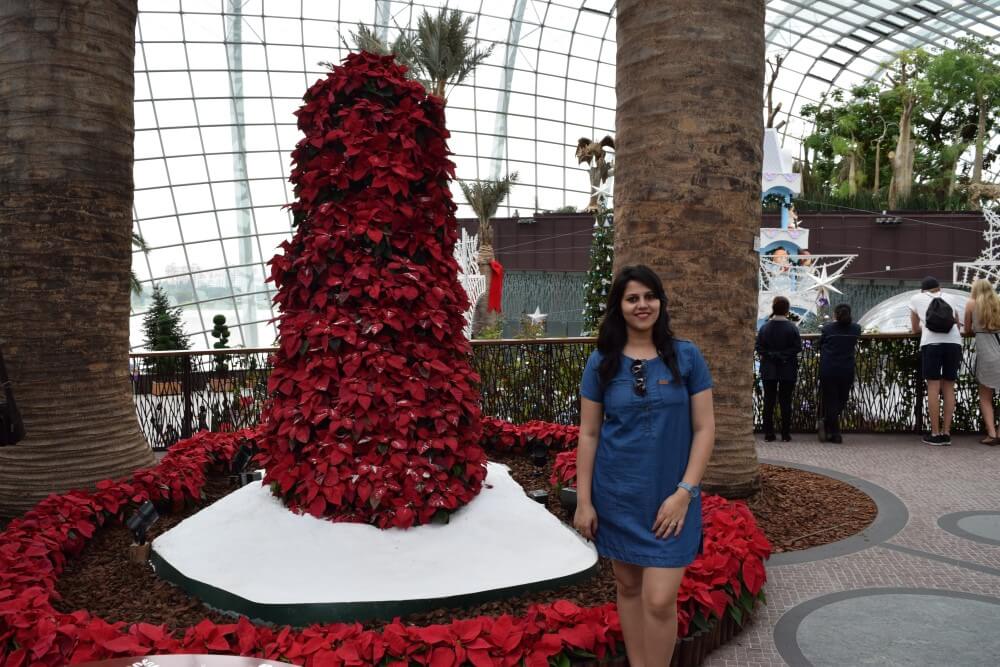 It is the world's largest glass greenhouse. The concept is so unique and outstanding. The huge dome is filled with beautiful flowers and plants of Mediterranean and semi-arid regions. Cool and dry temperature is maintained inside the dome.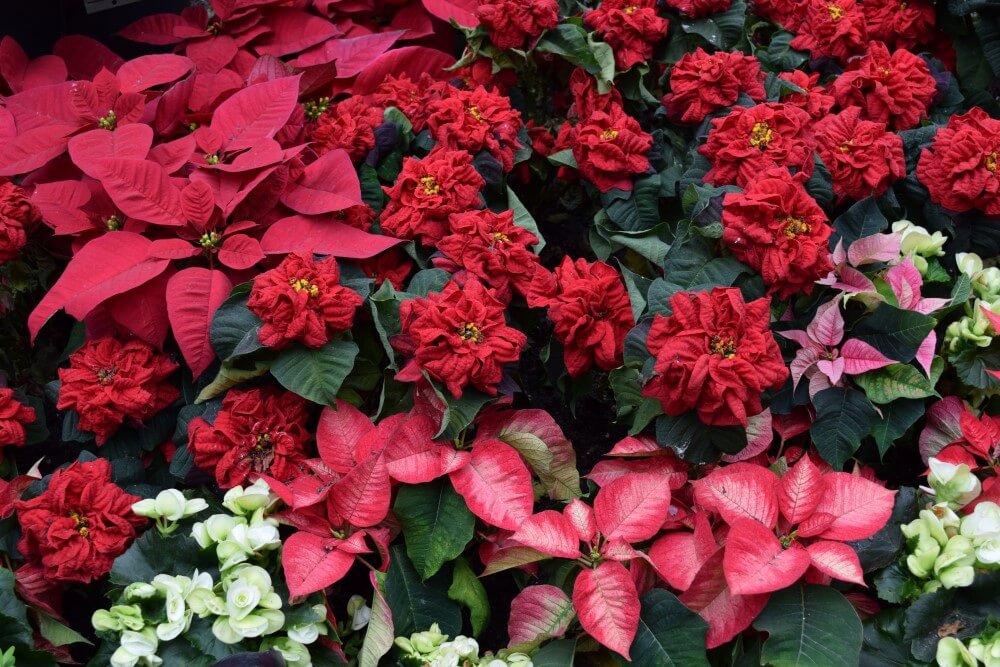 World's largest glass greenhouse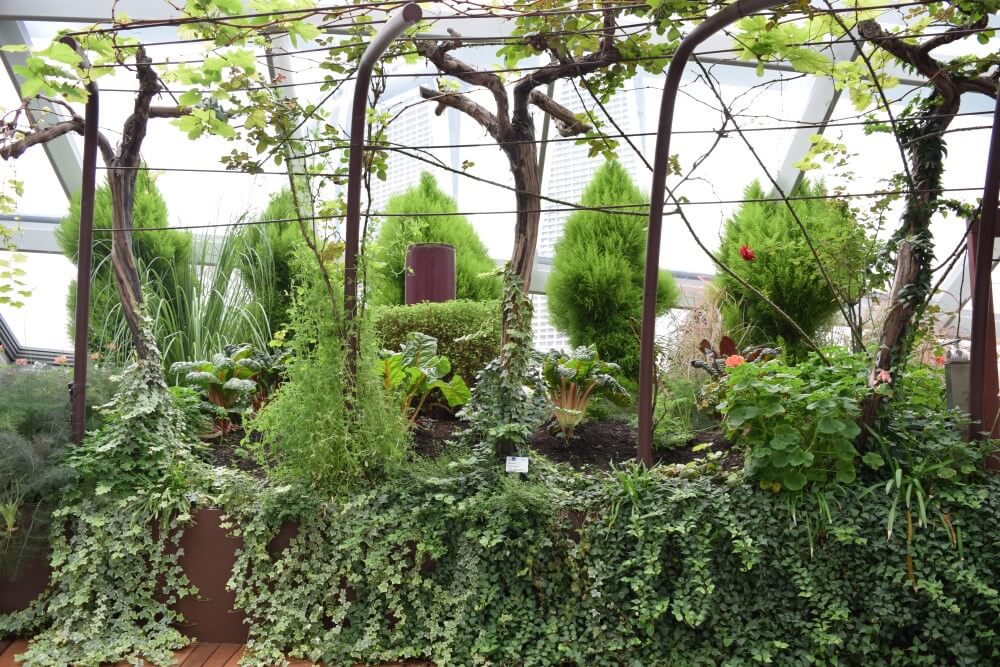 Beautiful Flowers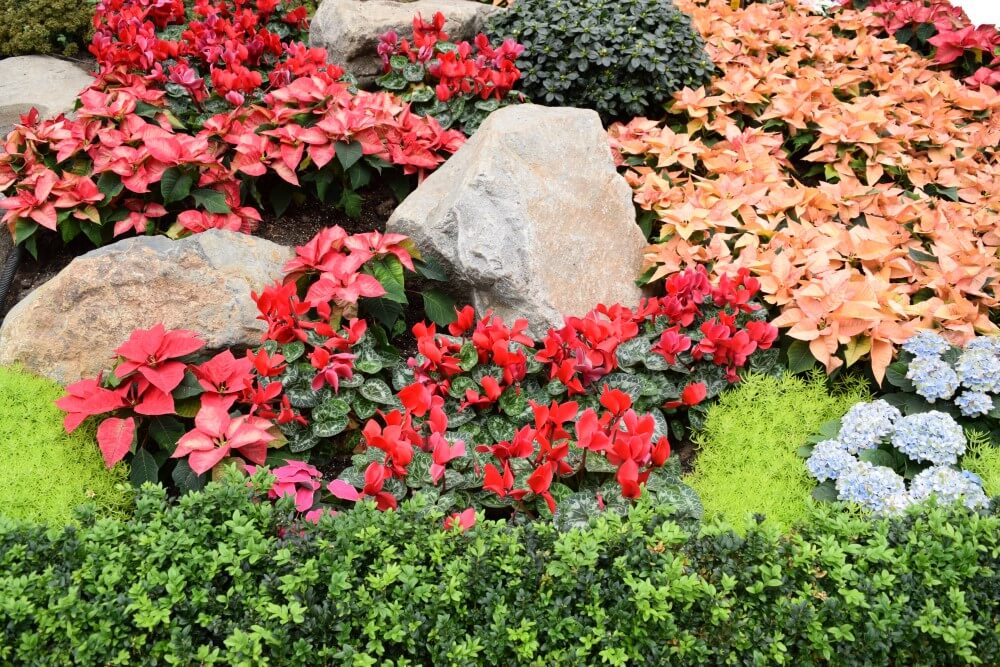 Tree of Mediterranean Region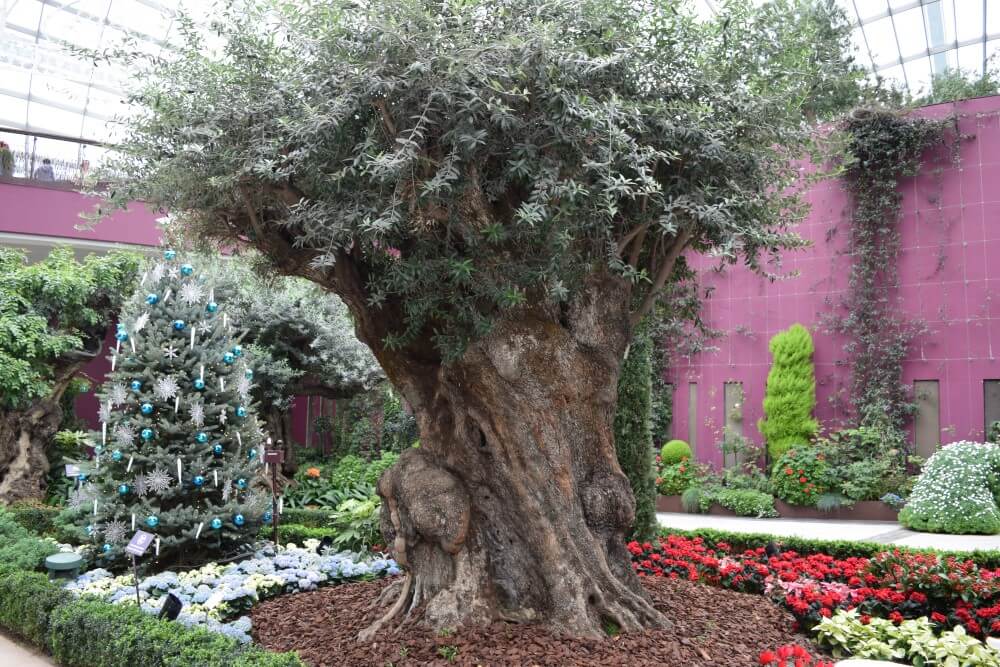 When we visited the "flower dome" in December, at that time Christmas theme was arranged inside the dome. We were amazed to see artificial snow, Christmas trees, Nutcracker dancing models and ballerinas.
Christmas celebrations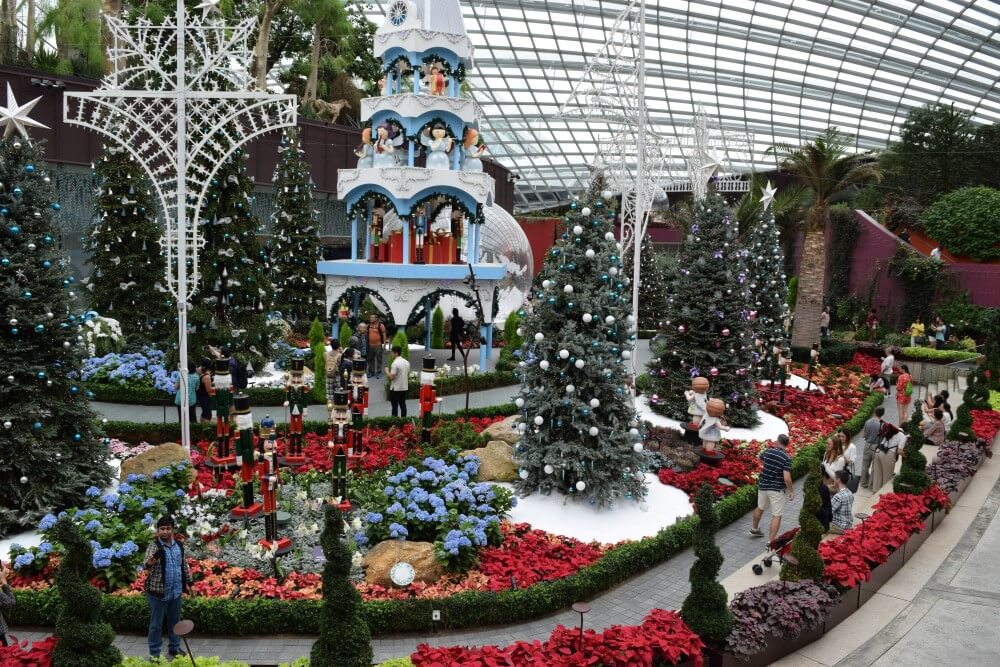 Dancing ballerinas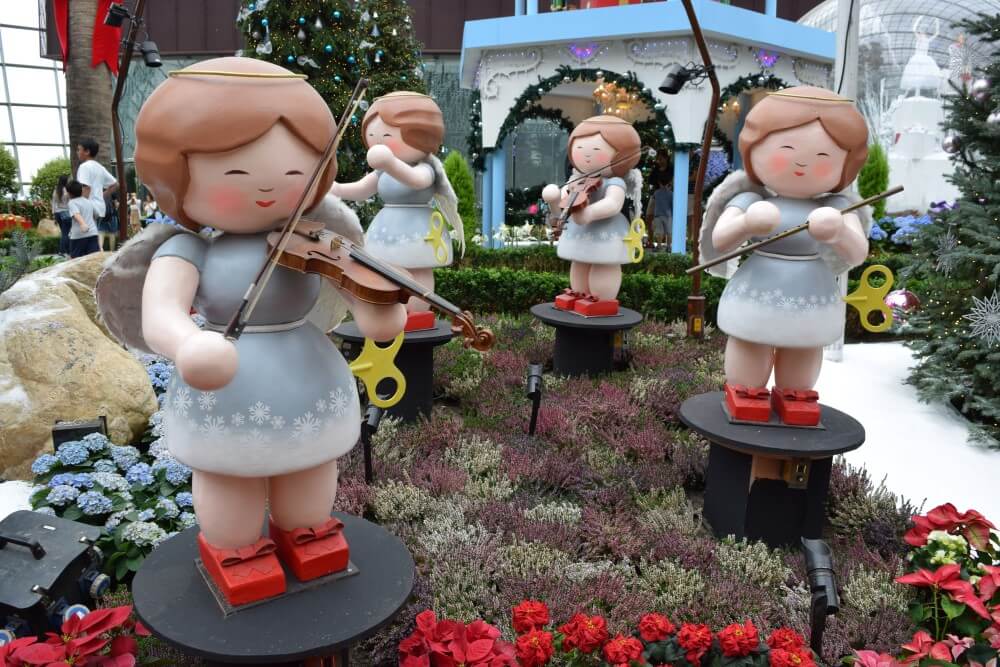 Artificial snow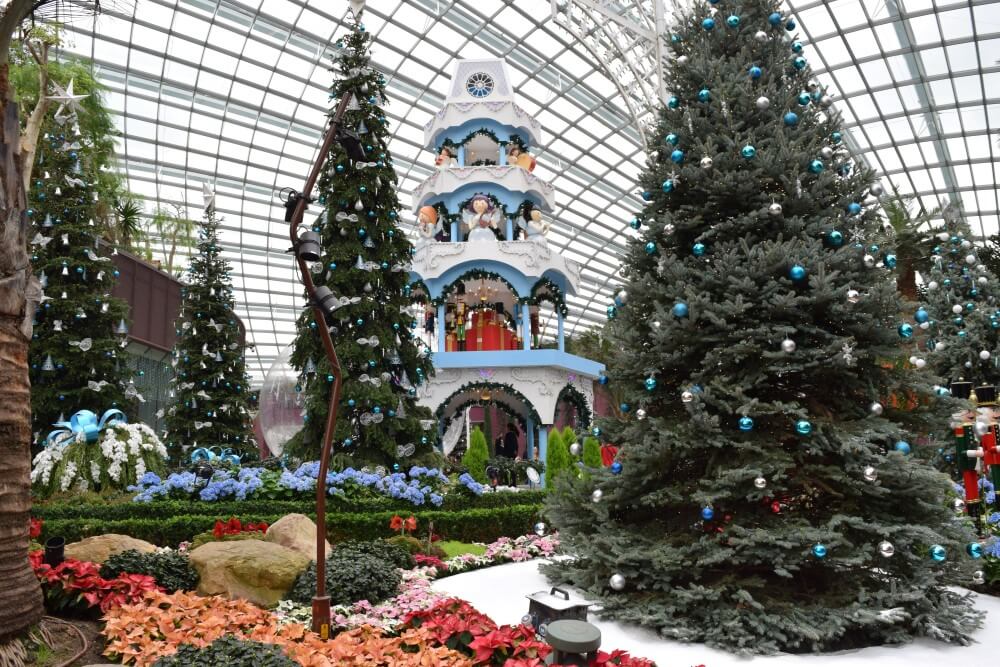 Angels playing musical instruments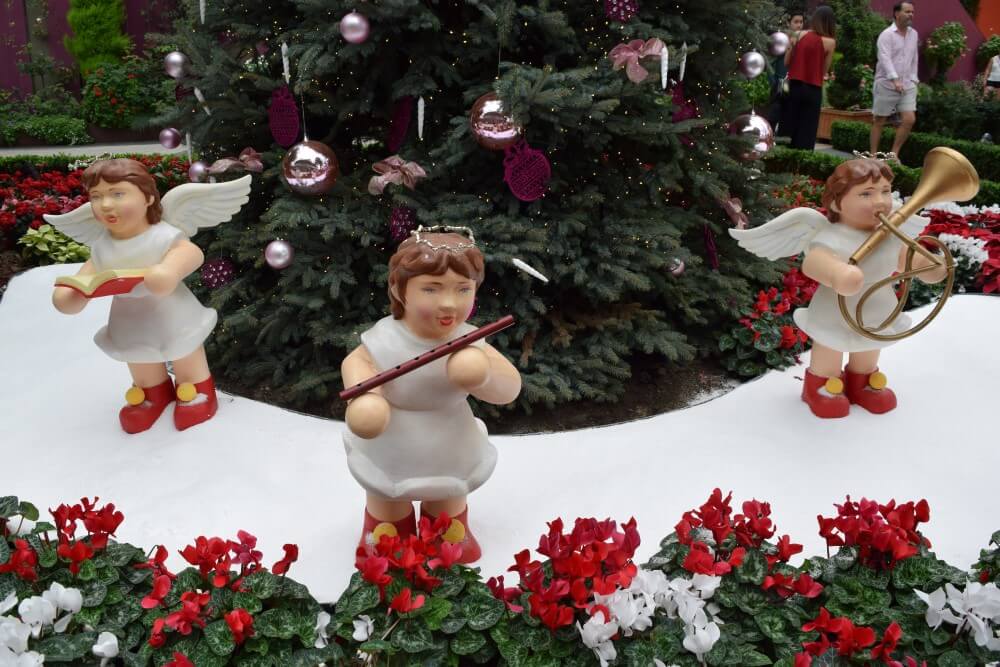 Dancing models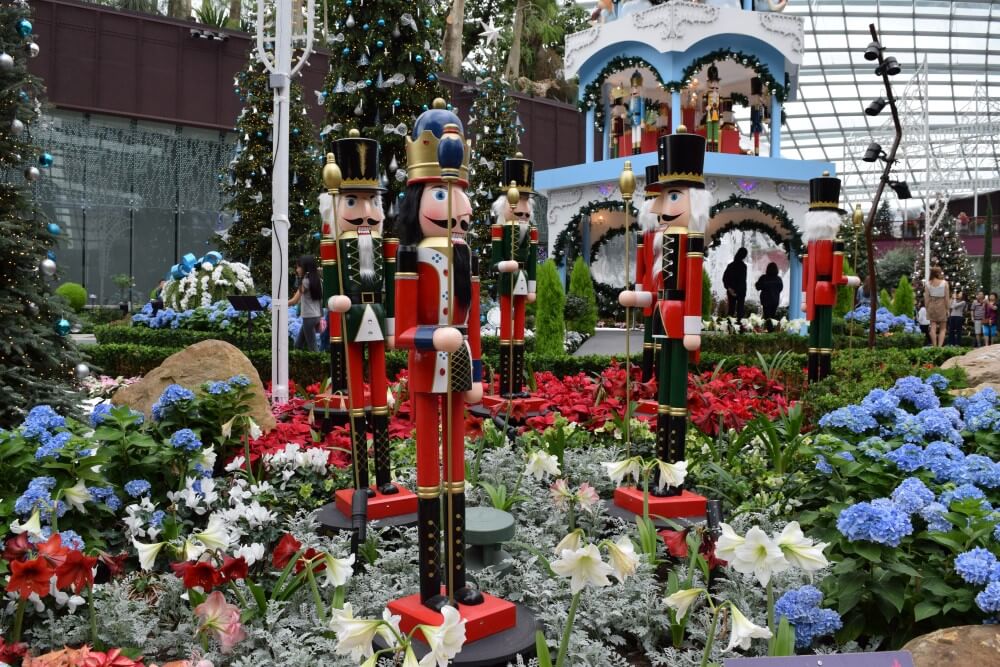 Timings: 9.00 am- 9.00 pm daily
Indoor temperature: 23- 25 degree C
Cloud Forest Garden: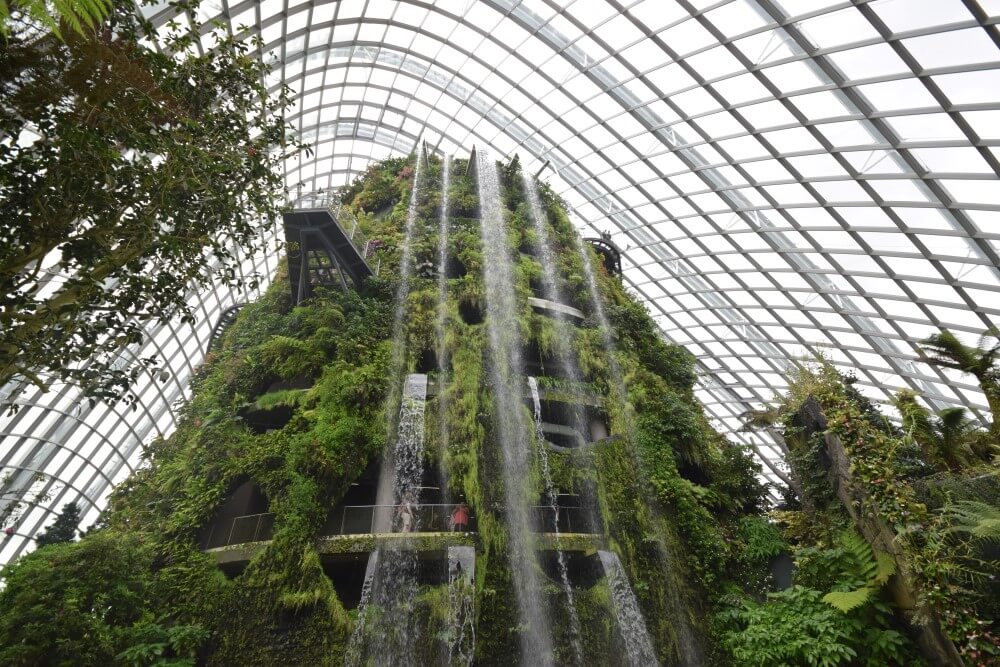 It is jaw dropping attraction featuring the plantation on mountain in a climate controlled dome. At the entry of cloud forest garden there is a waterfall coming out from a mountain.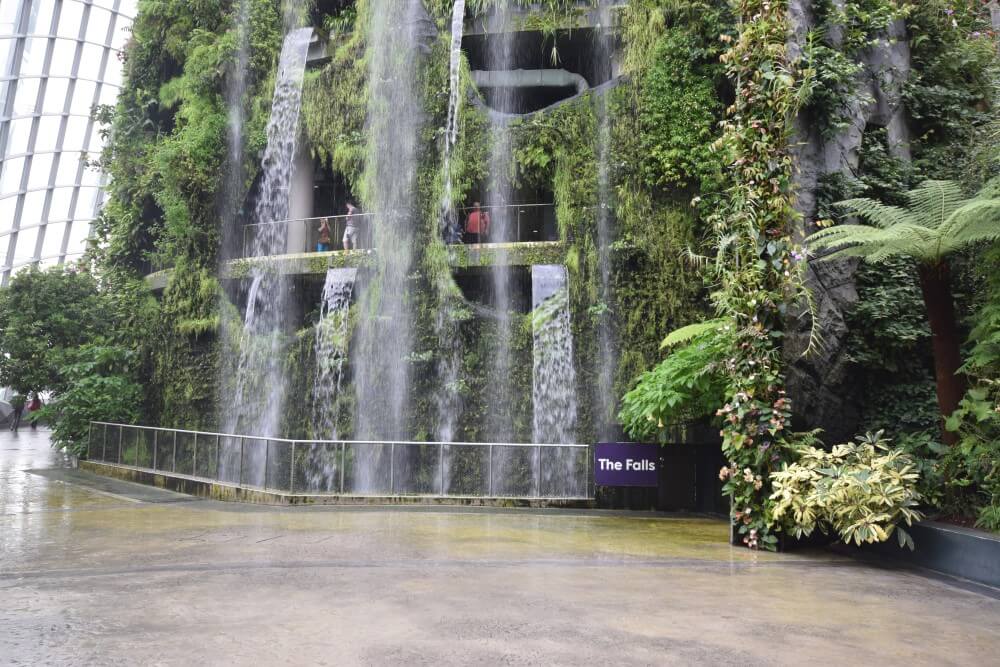 You will freshen up with the cool breeze and mist around the waterfall.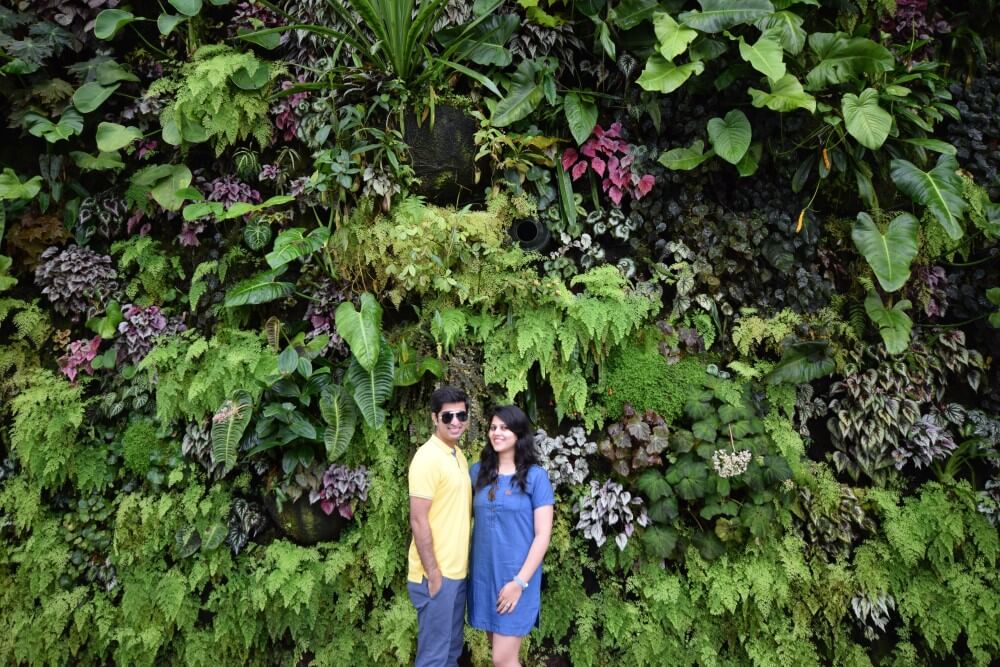 The cloud forest showcase the green vegetation on mountain with rare plants and flowers of tropical region.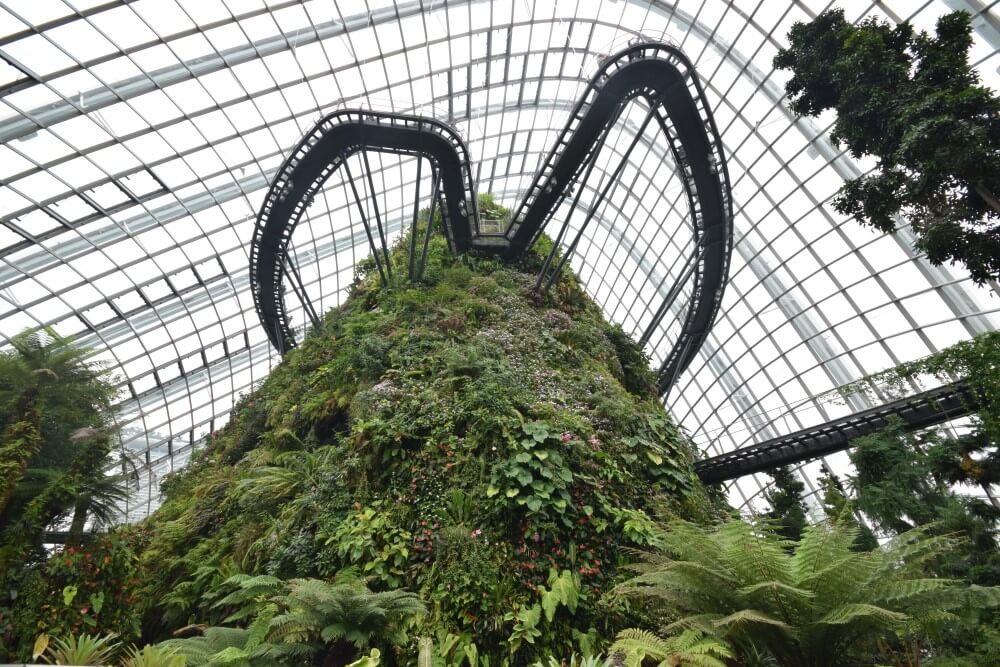 The structure has a spiral walkway which starts from the top of the mountain from where you can have a complete view of the amazing combination of nature and technology.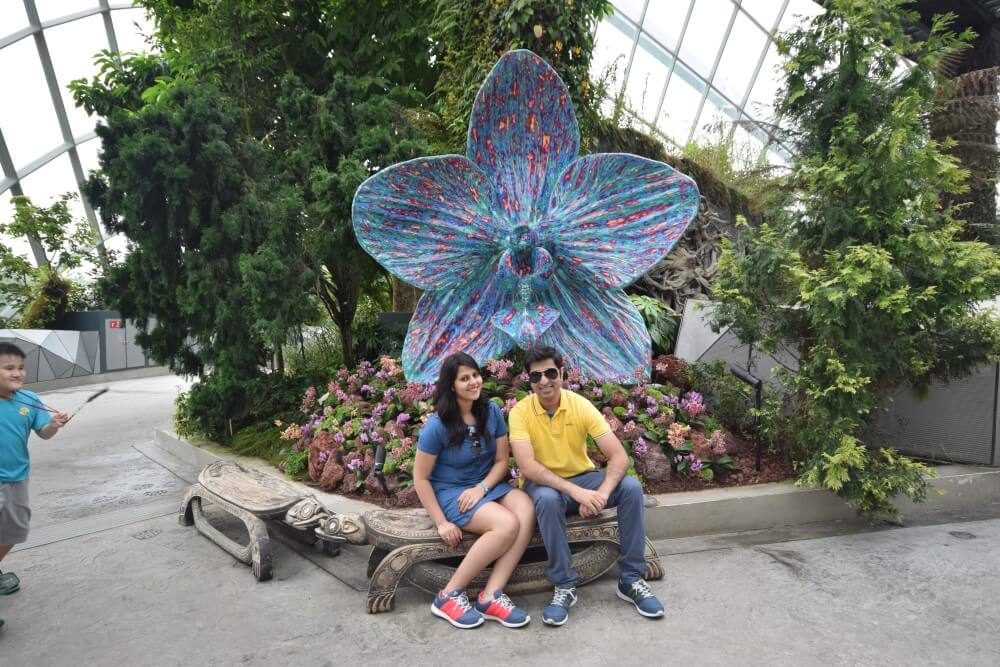 Rainforest plants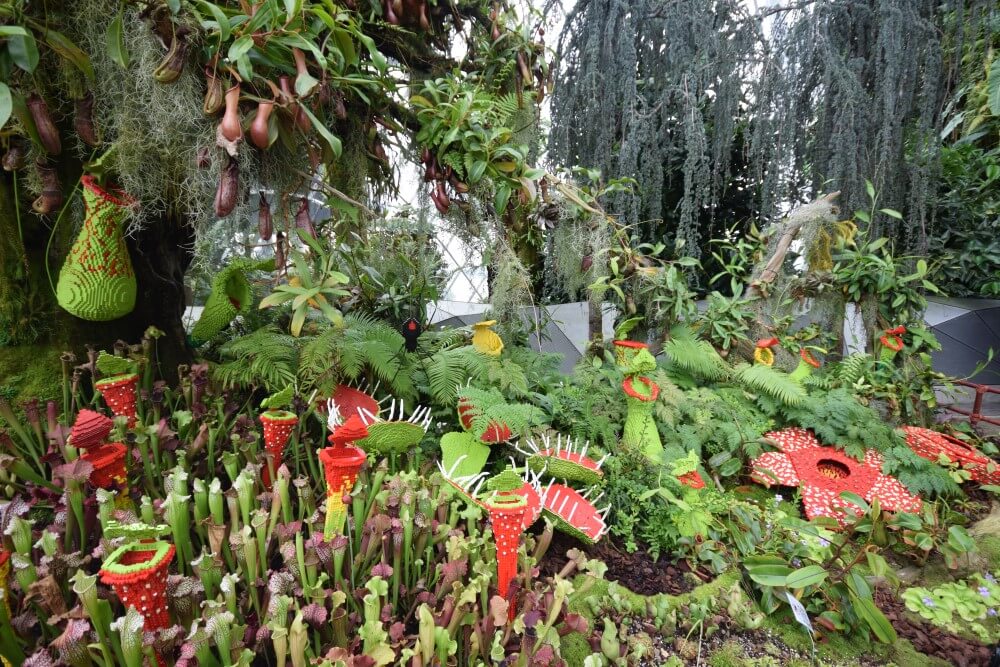 Timings: 9.00 am- 9.00 pm daily
Indoor temperature: 23- 25 degree C
Supertree Groves: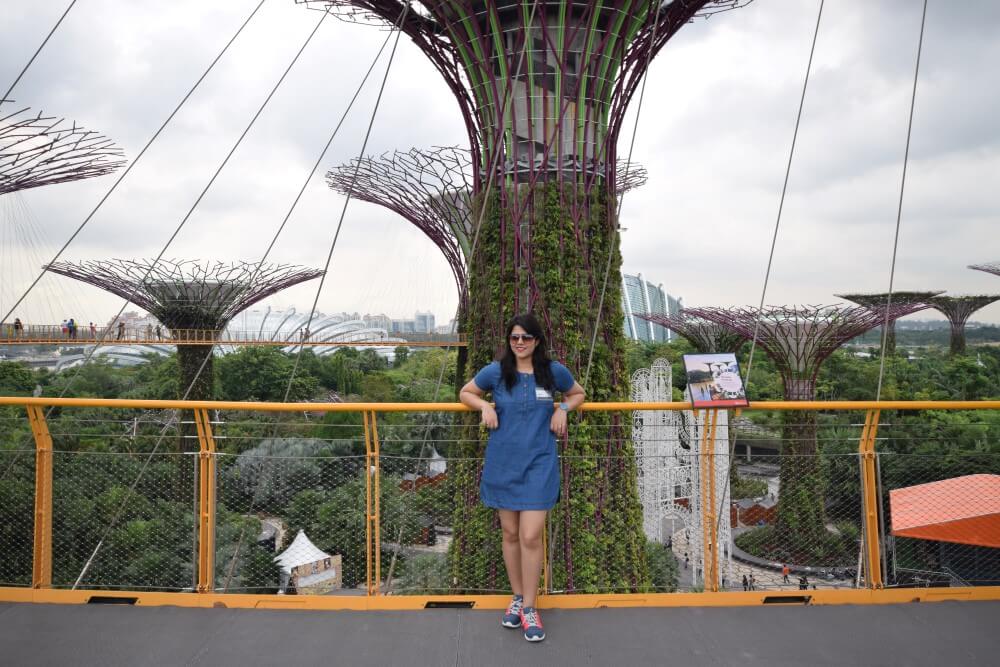 One of the most impressive attraction of Gardens by the bay. This is an amazing vertical garden with tree like structures. These are free to visit but if you want a view from OCBC skyway you need to buy a ticket.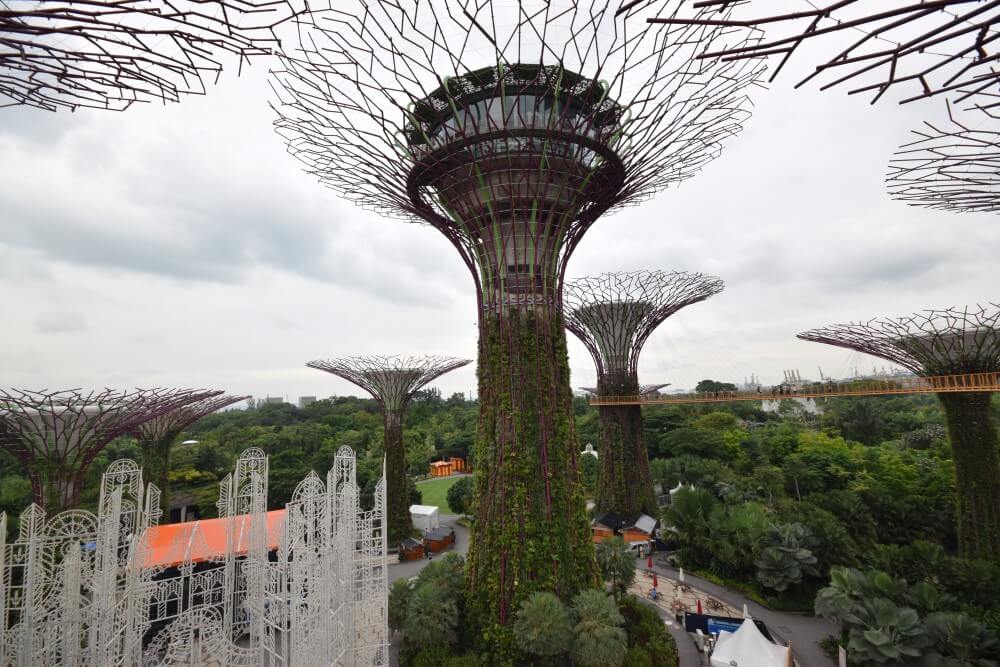 These supertrees are 25-50 meters tall. At supertree groves you can have a panorama view of whole garden from OCBC skyway connected with two supertrees.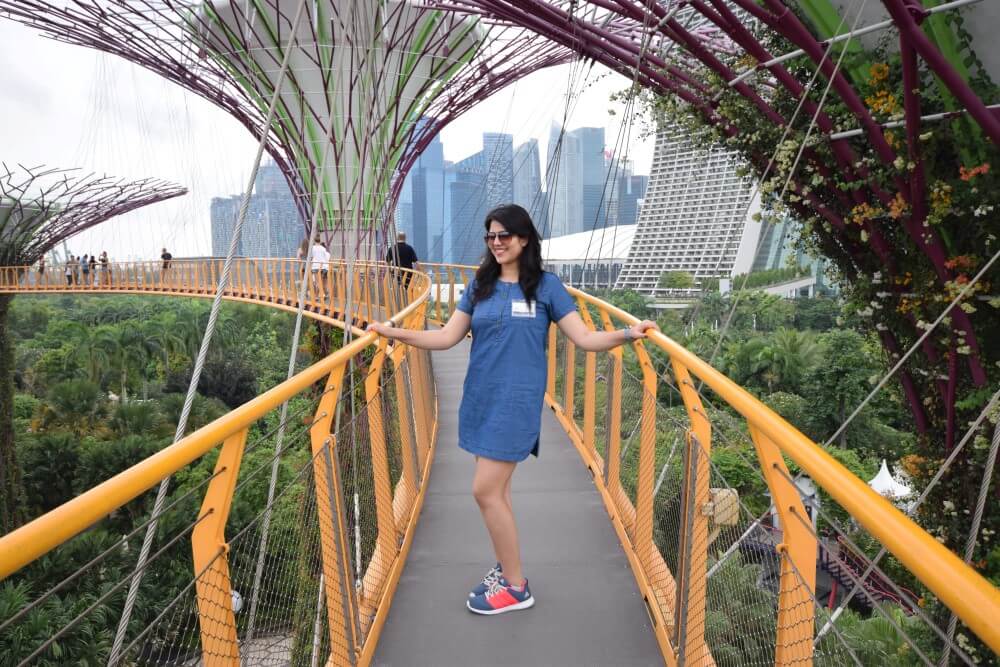 The best part is that this is one of the best place to take a breathtaking and picture perfect view of garden.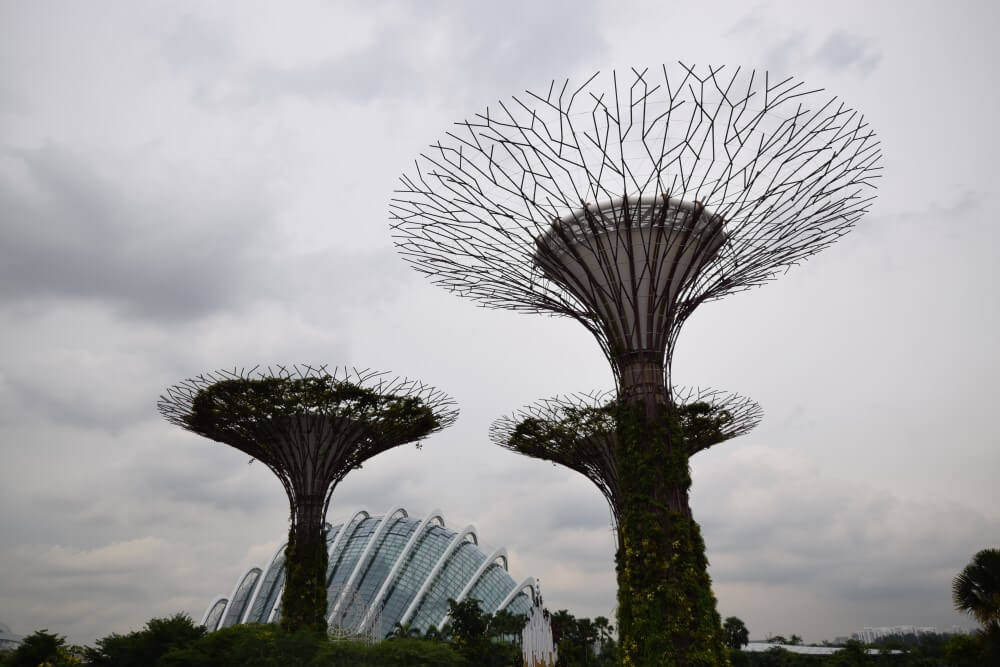 Timings: 9.00 am- 9.00 pm daily
Gardens by the bay has many more to offer to every age group. There are different gardens like:

Children's Garden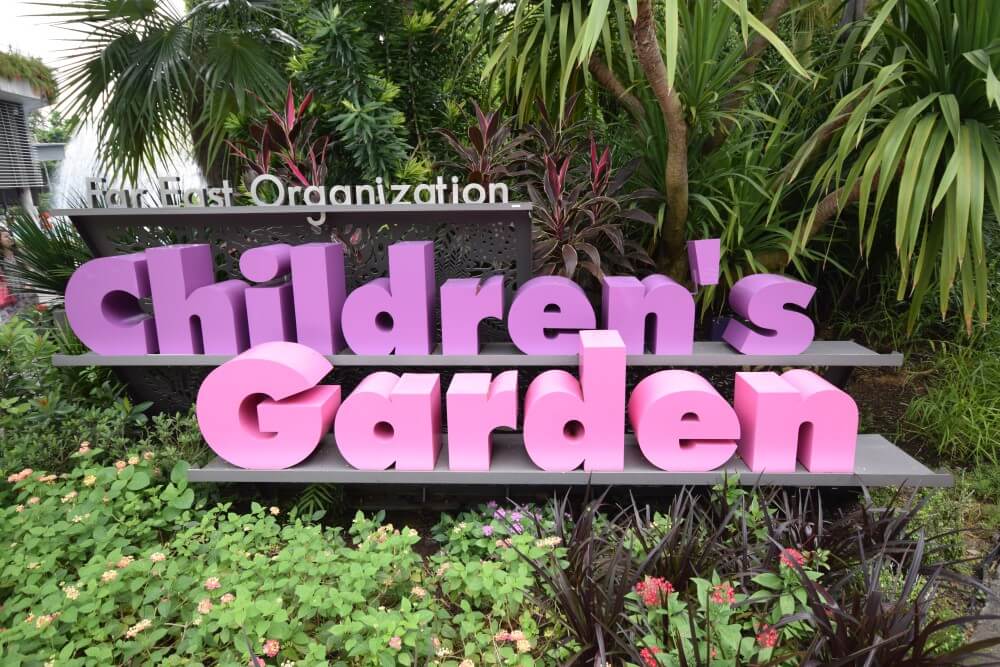 This has water play feature and also has educational programs for children. Best zone for families and children to play together and have fun.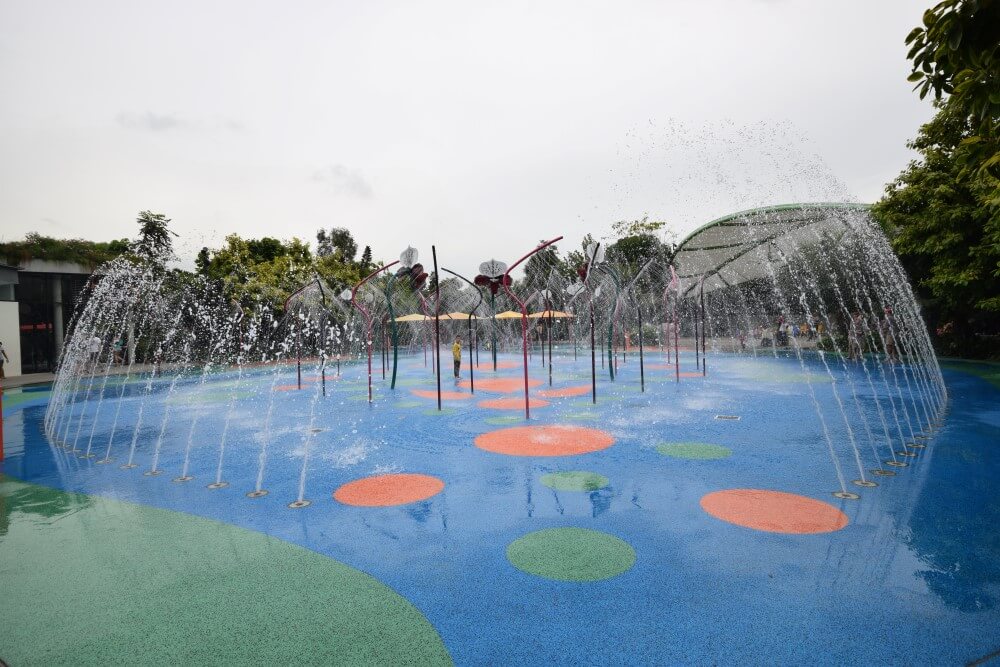 Heritage Garden
It has 4 different themed garden dedicated to the mixture of Singapore's diverse culture. Explore the Indian, Chinese, Malay and Colonial Gardens here in Heritage Garden. You will learn how plants are related to culture and also know the fascinating stories behind them.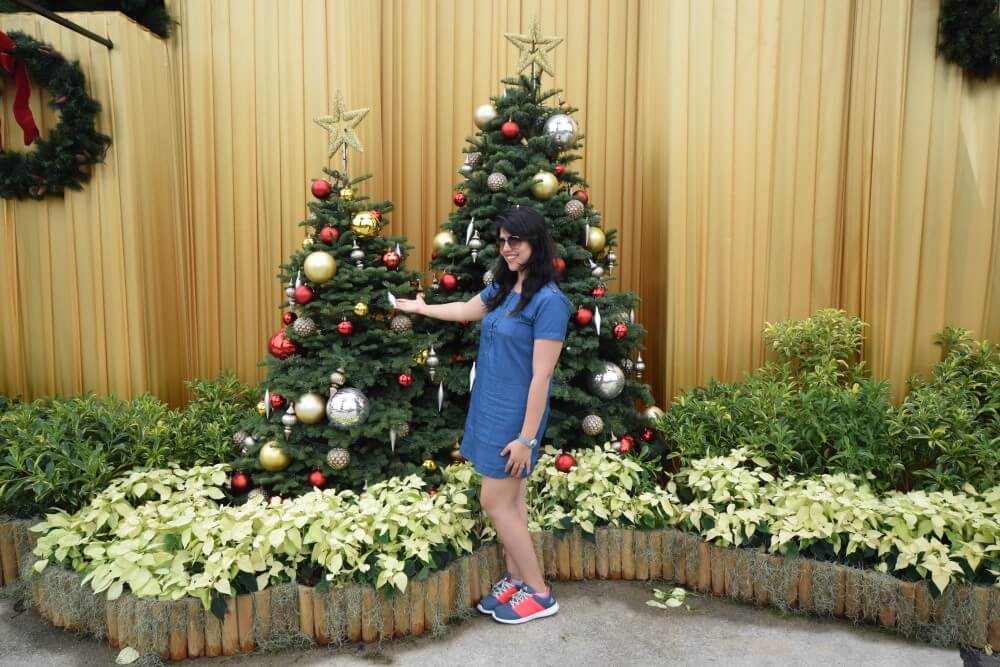 World of plants
This is a perfect combination of knowledge and nature. In world of plants, kids will learn the process of formation of plant from a seed, and how fruits & flowers are grown and cultivated. This will also be a new adventure to the different species of trees.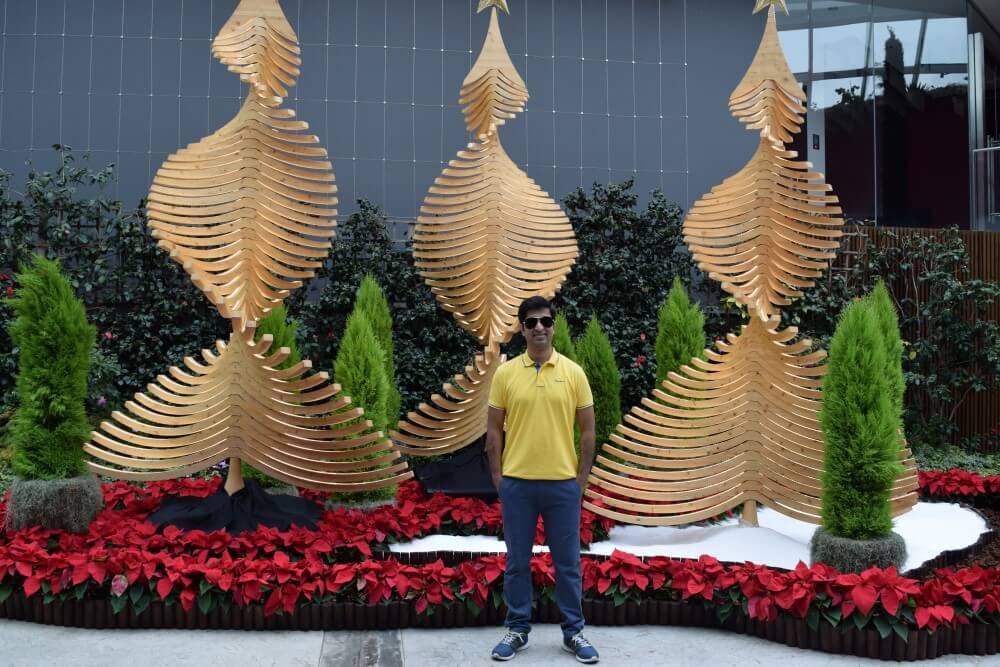 When you get tired walking in Gardens by the bay you can refresh in the restaurants inside the premises. There are lot more to do in Gardens by the bay Singapore, so don't forget to put it on the top of your list to see in Singapore. These gardens are ideal for every age groups. These are easily walk able and for elderly they even have golf cart shuttles for transfer to different gardens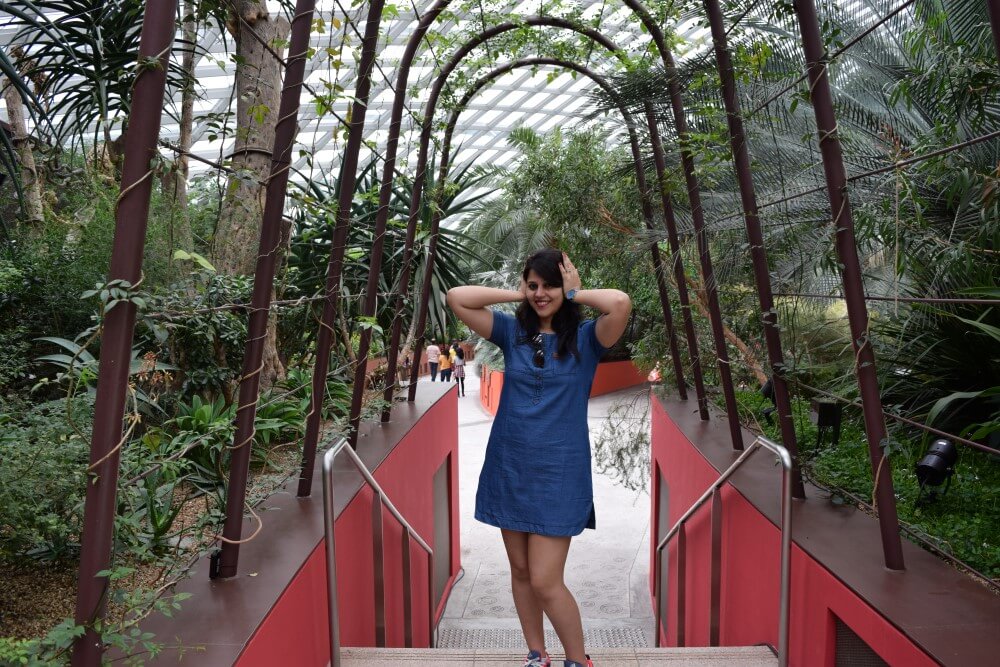 If you want to see more fun from our Singapore trip then do not forget to follow us on Instagram.