Switzerland is famous for its snow covered mountain, green alpine villages, beautiful lakes and for the picture perfect sceneries. These are the reasons for falling in love with Switzerland. One of the easily reachable village is Interlaken, a perfect base destination for you exploring mountains. In Interlaken attractions we will bring together the major attractions of this ultimate Swiss Village.
Interlaken is perfectly located between two beautiful lakes, Lake Thun and Lake Brienz. It is also surrounded by mount Eiger, Monch and Jungfrau which are among the Alps highest peak.
We are sure no matter how many days you spend in Interlaken, you will leave with a feeling of wanting more. So, here is our list of Interlaken attractions to make your trip more colorful and memorable.
Explore Interlaken: Go peddle around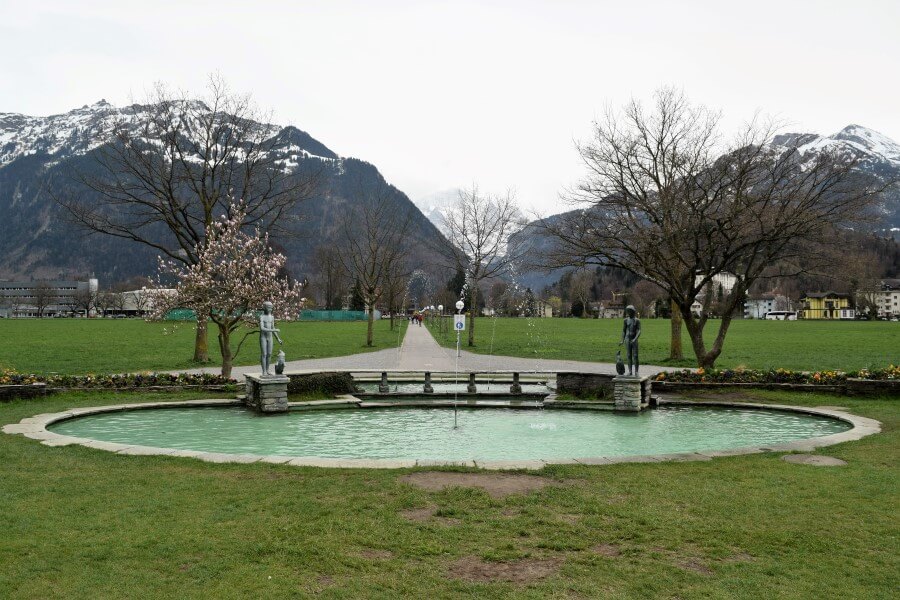 Interlaken is very peaceful during the day as most of the tourist go up for the hike. Rent a bicycle or just walk. There is so much to see in this beautiful village. The scenery is simply awesome. This is the most popular among Interlaken attractions and top things to do. There are two streets in Interlaken to get explored.
One is Main Street and another is the street north to the main street which is heading towards the river. If you are looking for shopping of Swiss chocolates, Swizz knife, souvenir or shopping for excursion in mountains than this is the place where you can go.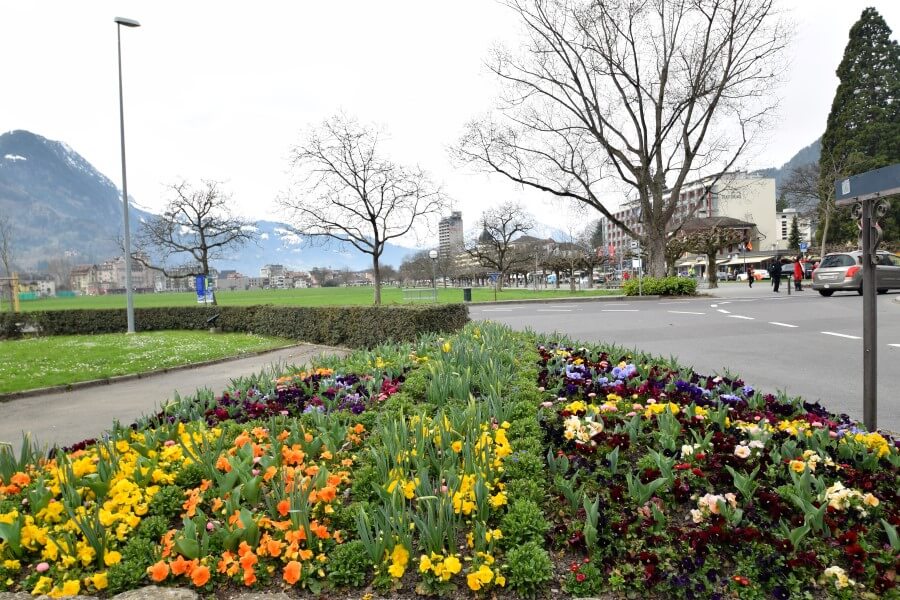 If you are looking for more spectacular views head towards the north of the main street. These are collection of small streets which will lead to the river. Here you will enjoy more traditional buildings decorated with flower baskets. Reach the bridge and enjoy turquoise water of lake.
Mini Train Tour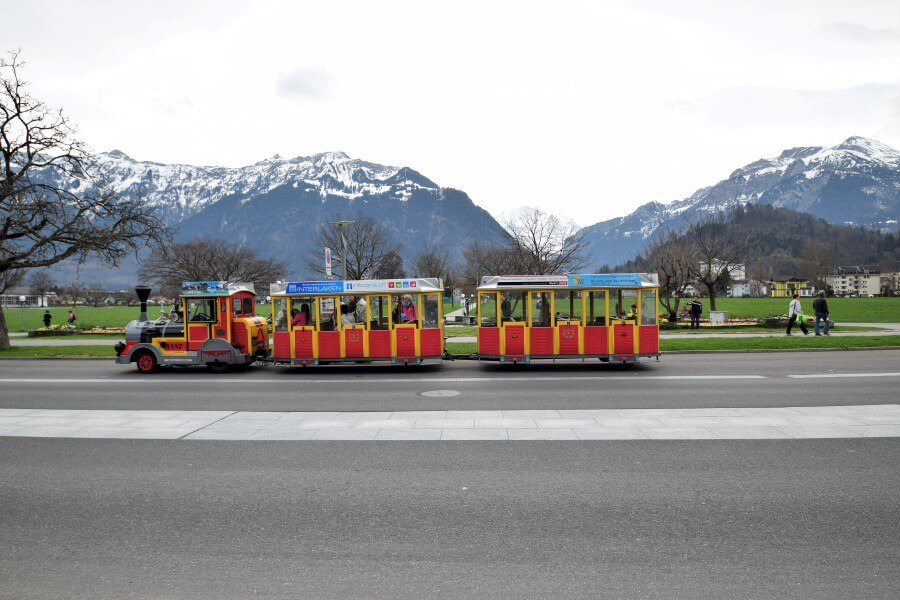 Tour train is also famous among tourist in Interlaken. The mini train covers all major attractions of city with audio guides (available in many languages). Although Interlaken is compact and easily walkable but mini train tour is all together a different experience to explore this beautiful village.
Awaken your inner thrill: Go for Paragliding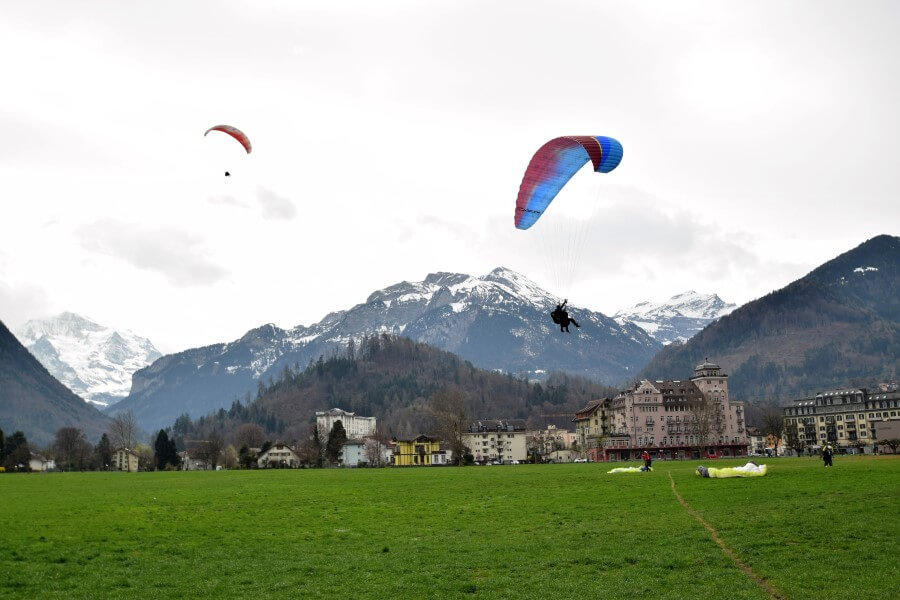 Interlaken offers so many opportunities for people who like more action and adventure in their travels. In Interlaken attractions adventure sports has an amazing rank. You can choose from white water rafting, jump from a plane, paragliding over mountains and lakes. We choose to thrill ourselves with paragliding.
Any of the activity can be booked with reputable companies through tourist information centers on the main street or you can ask your hotel/hostel, they can book them for you.
Go for Gambling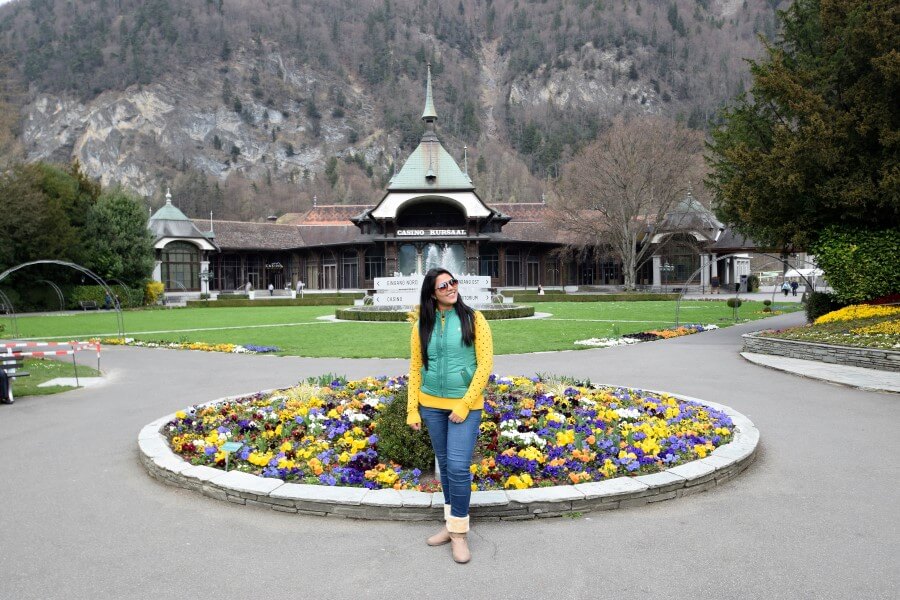 If you love gambling than there is a casino like there is in other Swiss towns. It is a part of Kursaal complex in the center of city sets in a beautiful park with fountains and flowers. If you don't want to go for casino, you can enjoy the garden and flower clock. This place is picturesque.
Enjoy cruising on Lake Thun or Lake Brienz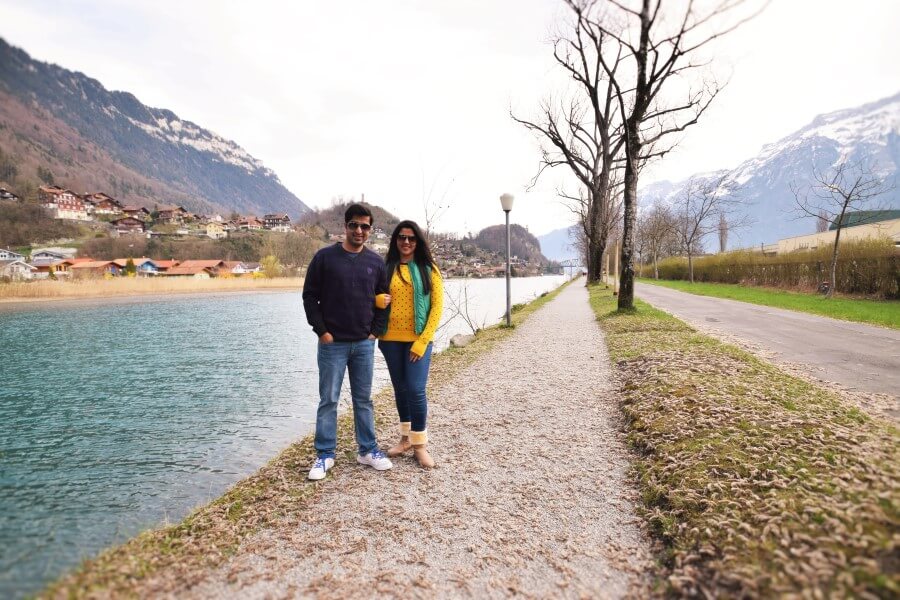 Interlaken is surrounded with two beautiful lakes. What will be better way to enjoy, crystal clear water. The towering Swizz Mountains surrounds the lake making the scenery more lively and amazing. Cruise in between will show you fishing villages and picturesque castles.
Day trip in Mountains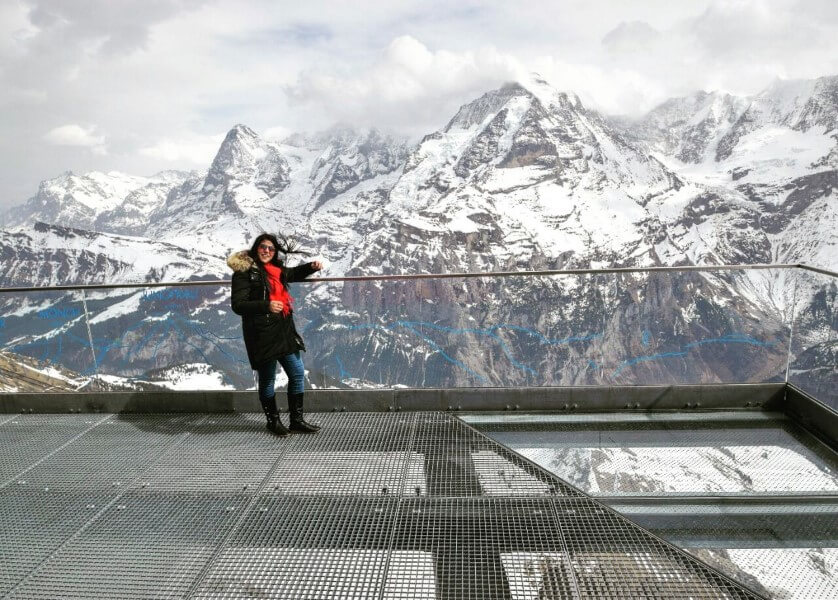 Interlaken attractions will be incomplete without a mountain trip. From Interlaken you can go to the mountain peaks of The Monk, Eiger, Jungfrau and Shilthorn. We went to Schilthorn which resides in Jungfrau region of Switzerland. The journey is long but absolutely worth. The journey getting up to the Schilthorn is half of the fun and you will witness one of the most amazing views.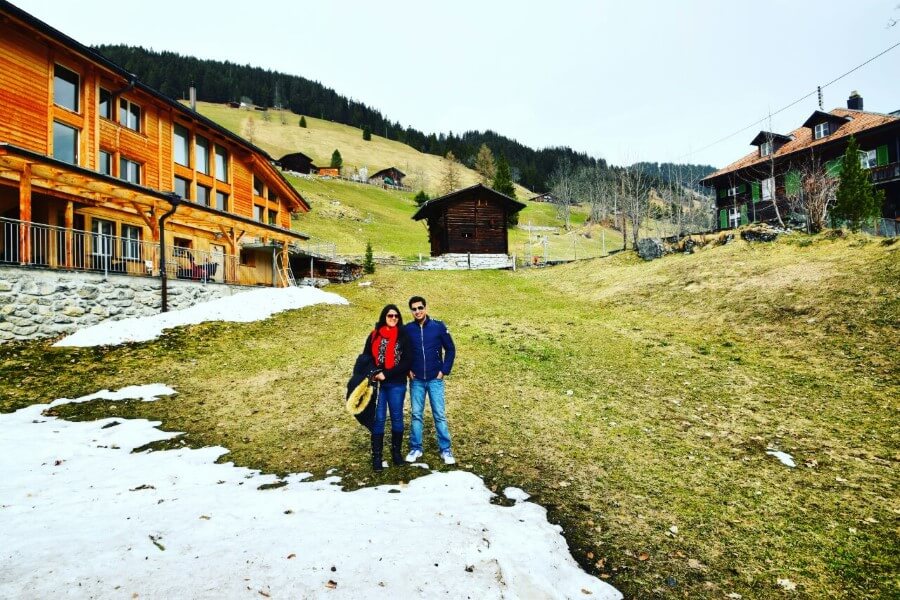 You can also visit the delightful mountain villages of Grindelwald, Wengen, Lautarenbrunnen and Murren with just a short train ride away from Interlaken.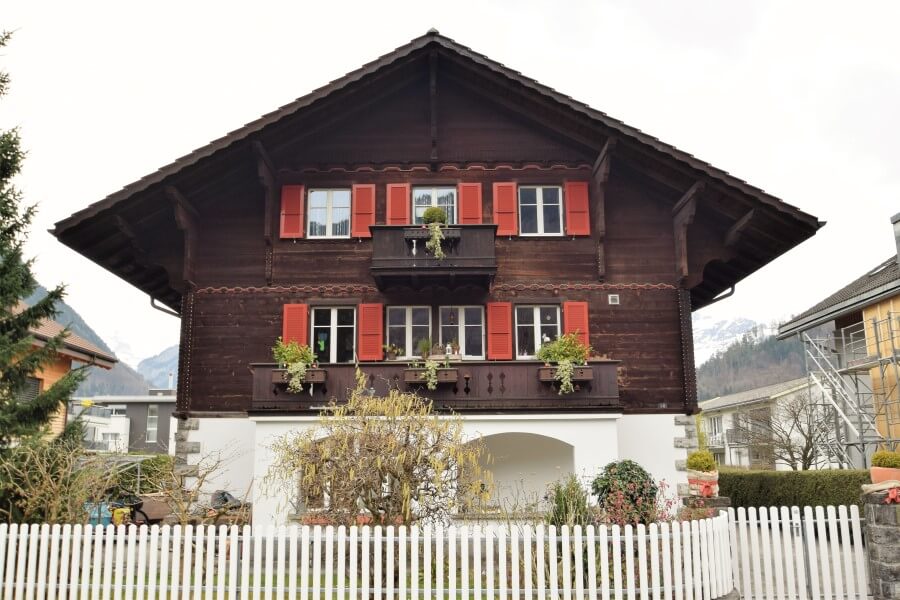 Interlaken attraction list can never finish without mentioning the traditional chalet-style houses of this small town. These are very spectacular and worth to click a picture.
Hope you have enjoyed the colorful pictures and Interlaken attractions and things to do list. This was our one of the most romantic and memorable trip. It seems "Great almighty" have created this place for himself.
To see more of our travel pictures follow us on Instagram. If you want some more information or travel-tip you comment below. Also you can share you travel experience with us. We love to do Facebook Chat if you want to know more :).