Hua Hin is two and a half hours south east of Bangkok, is one of the oldest and most traditional of all Thailand's resort towns. It offers perfect weekend gateway for Bangkok resident as well as tourist visiting Thailand. Recently on a long weekend we went to Hua Hin. To make our short trip more memorable we choose to stay with Amari Hua Hin.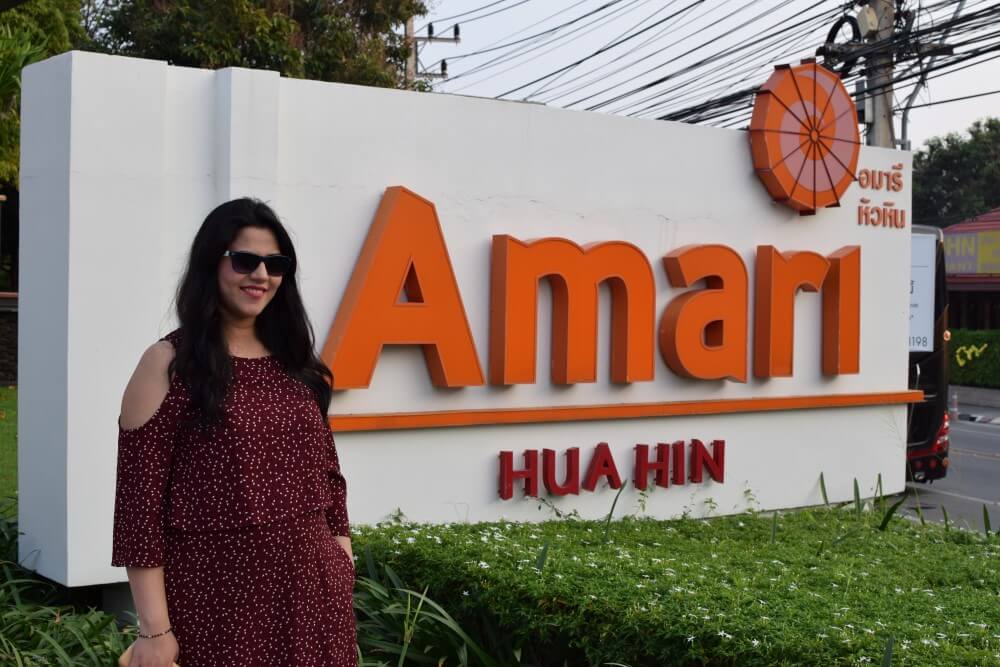 Beautiful seaside Location
Although the resort hotel is not situated directly on the beach, but beach is just 2 min walk away. Hotel has a free shuttle to take you to beach you feel lazy to walk. The resort property has one restaurant named Shoreline beach club with a swimming pool and private beach. This is an amazing add-on to the location of Amari Hua Hin.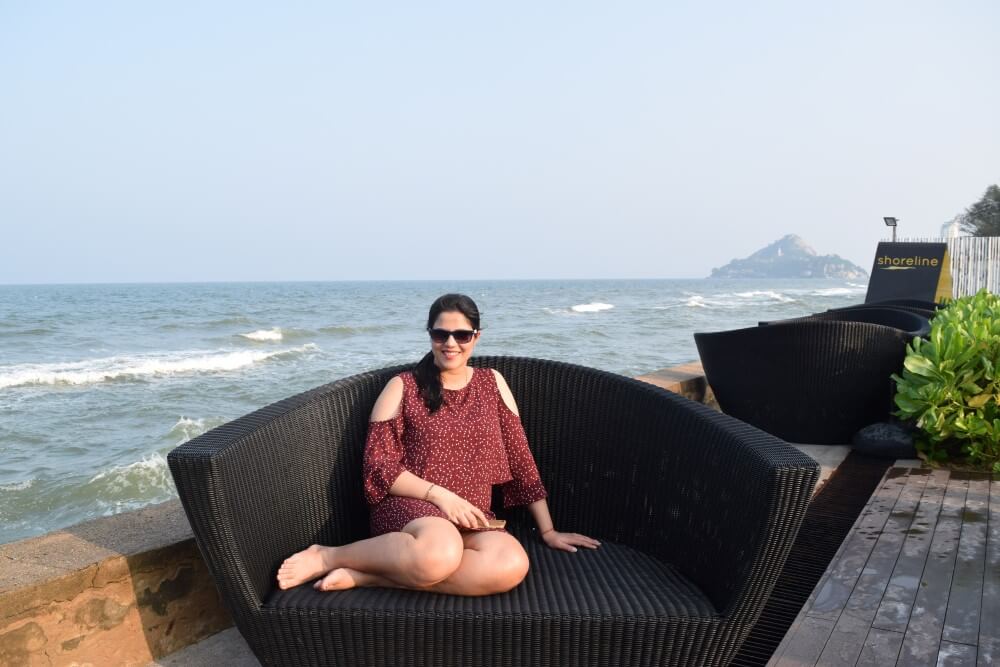 Cicada Weekend night market and downtown is just walking distance from hotel. Hotel also provide free Buggy service (shuttle service) between hotel, beach, market and town.
Nearby attractions: Cicada Market, Market Village, The Venezia, Swiss Sheep Farm, Historic Railroad Station, Hua Hin Hills Vineyard.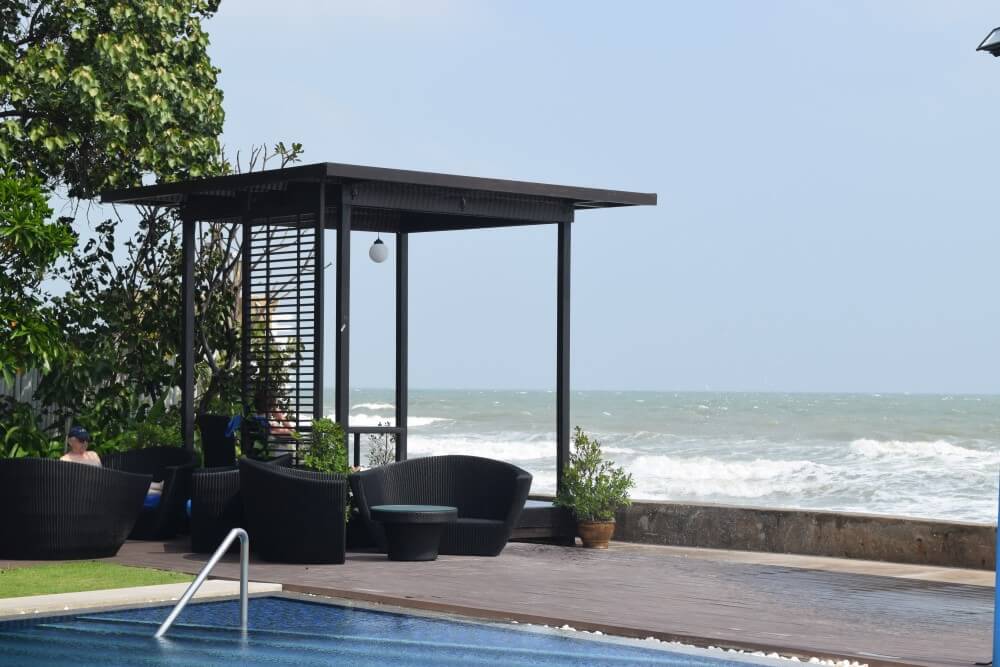 Address: 117/74 Takiab Road, Nong Kae, Hua Hin, Prachuap Khiri Khan 77110
Tel: 032-616-600
Website: www.amari.com/huahin
Email: huahin@amari.com
Royal Ambiance of Amari Hua Hin
The ambiance of Amari Hua Hin is very gorgeous and comfortable on the same time. The entire hotel has an amazing charm with royalty of colonial era. The resort's design is dedicated to the fisherman of Thailand which is very soothing to eyes.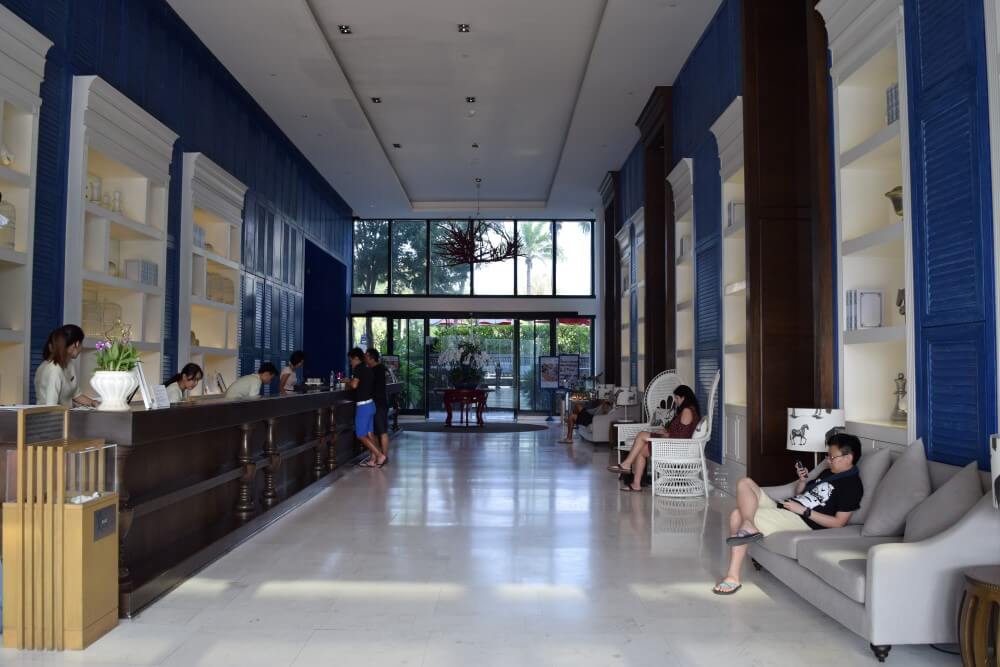 The hotel entrance is beautiful and chic. The hotel staff is there to take care of you at all time. From there we entered in the lobby. As we went in peak season there were lots of guest in the lobby area (as expected). While we were waiting for checking in, we were offered a herbal welcome drink and escorted to a beautiful lounge. Check in is smooth and fast.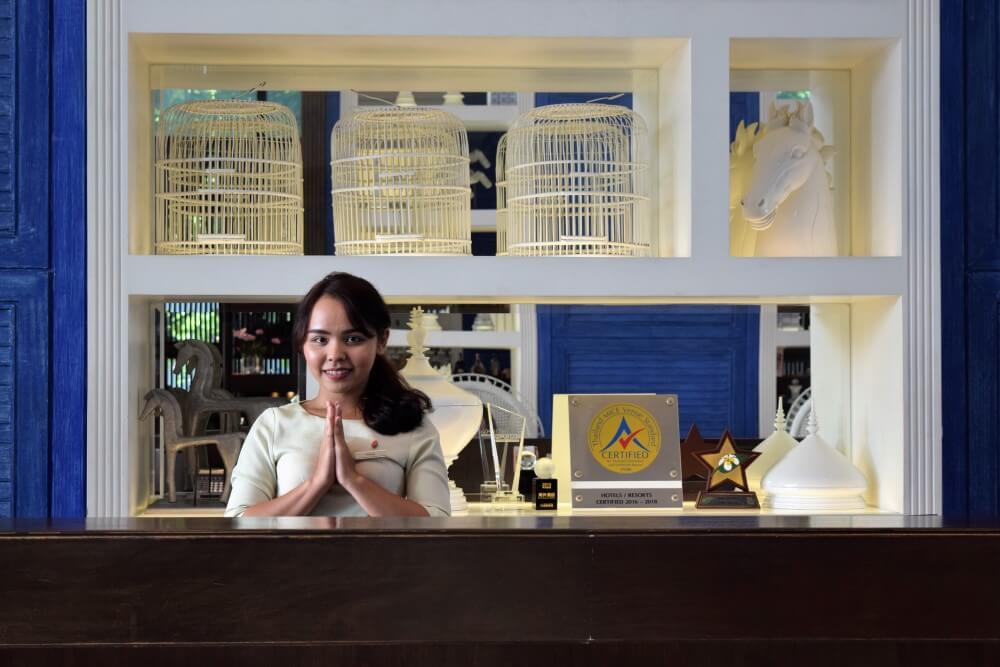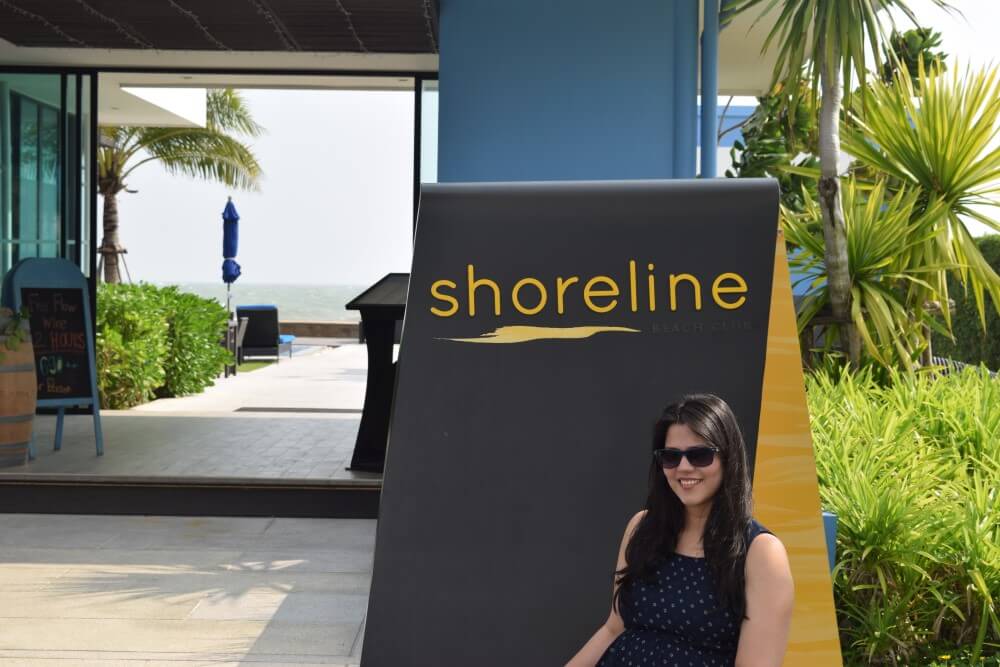 The lobby is connected with "Coral Lounge – Lobby Bar". It is a great place to sip a coffee and enjoy some quick bites or treat yourself with yummy cakes. The lounge bar offers perfect pass time for the guest who checked out on-time and wait for their cabs to pick up. The Coral Lounge provides indoor games.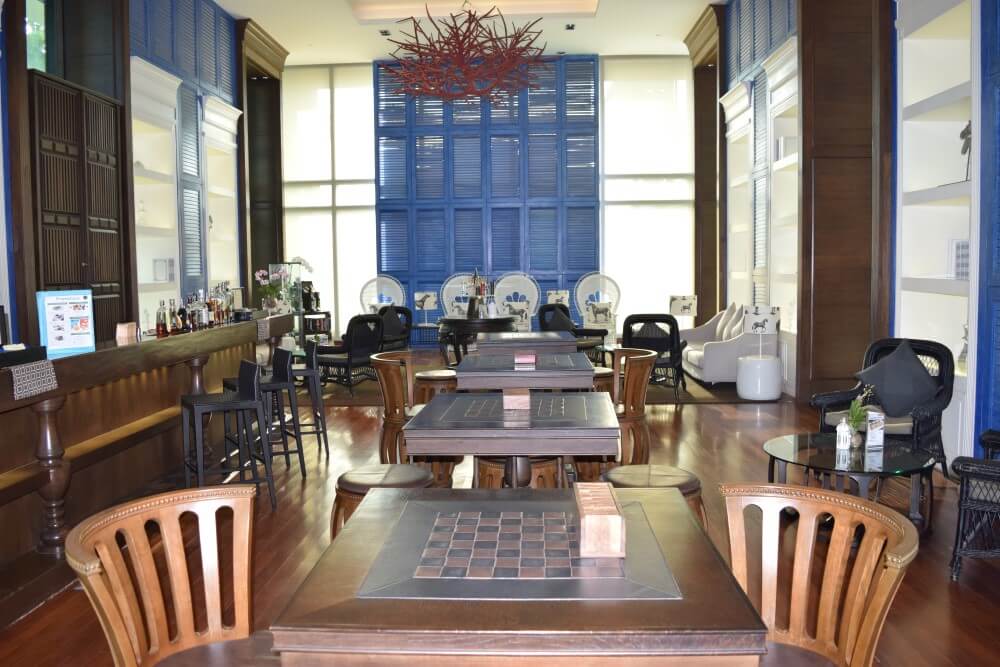 The swimming pool of Amari Hua Hin is one of the special feature in its ambiance. The pool was huge and clean. There are lots of sunbathing chairs around the pool complex. The kid's pool is quite shallow. There is an Aqua pool bar adjacent to the pool from where you can enjoy drinks while dipping in.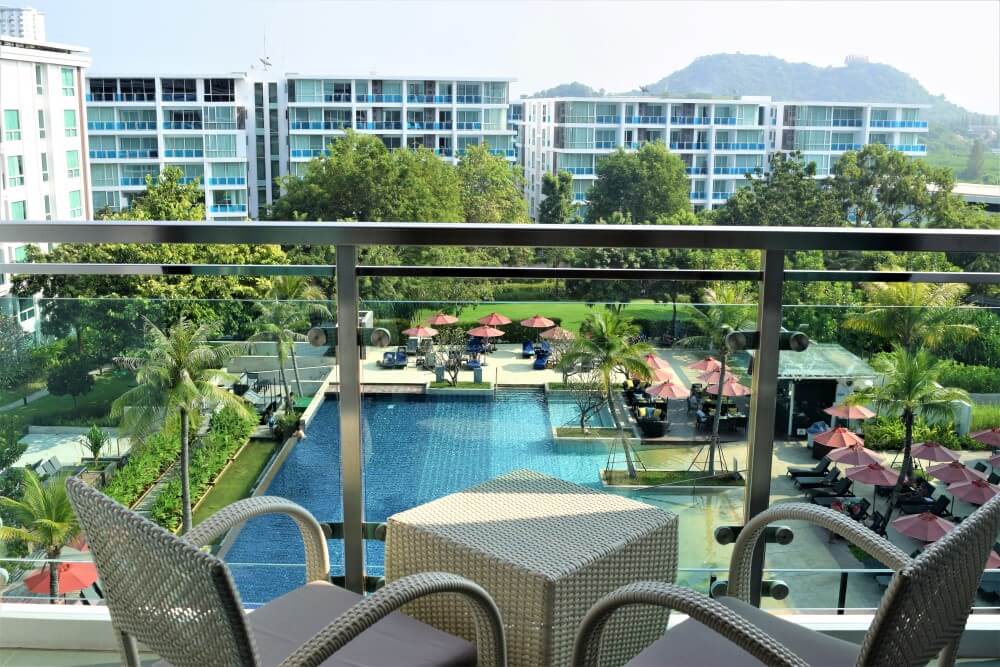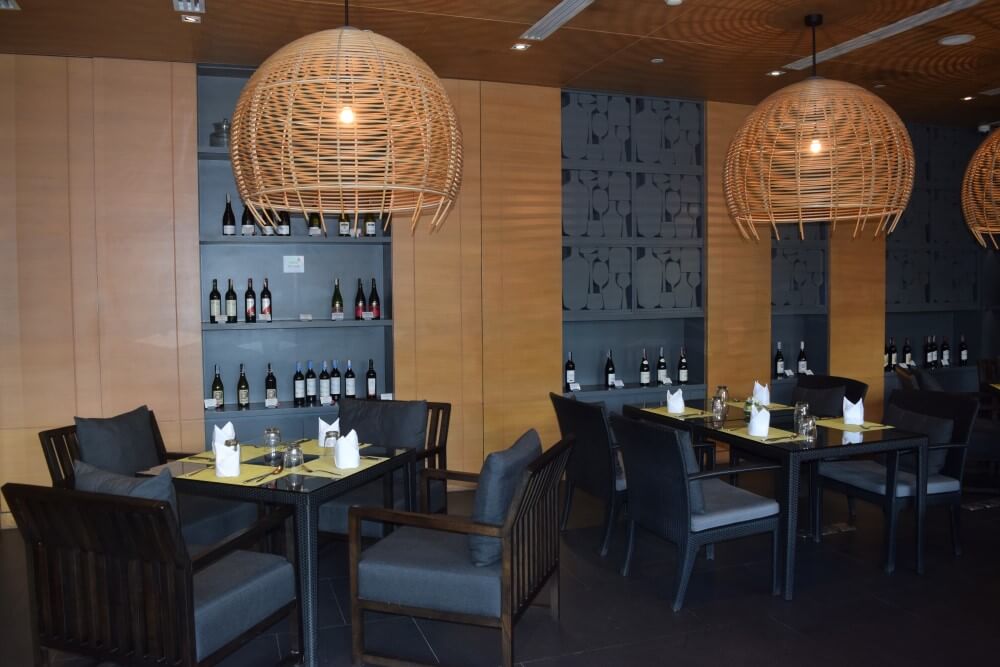 Amari Hua Hin features 223 modern rooms ranging from deluxe rooms to expansive suites. The rooms are stylishly furnished and offer guests spacious living areas with modern amenities. The room categories are Deluxe, Deluxe (hillside/pool/ocean facing) view, Family suite, One Bedroom Suite.
Our Room: One bedroom Suite pool view
The first feeling when we entered in our suite "it was super sexy". The suite was spacious and luxurious with refined amenities and modern décor. The Hotel welcomed us with bucket full of yummy cake pop and healthy treat of traditional fruits.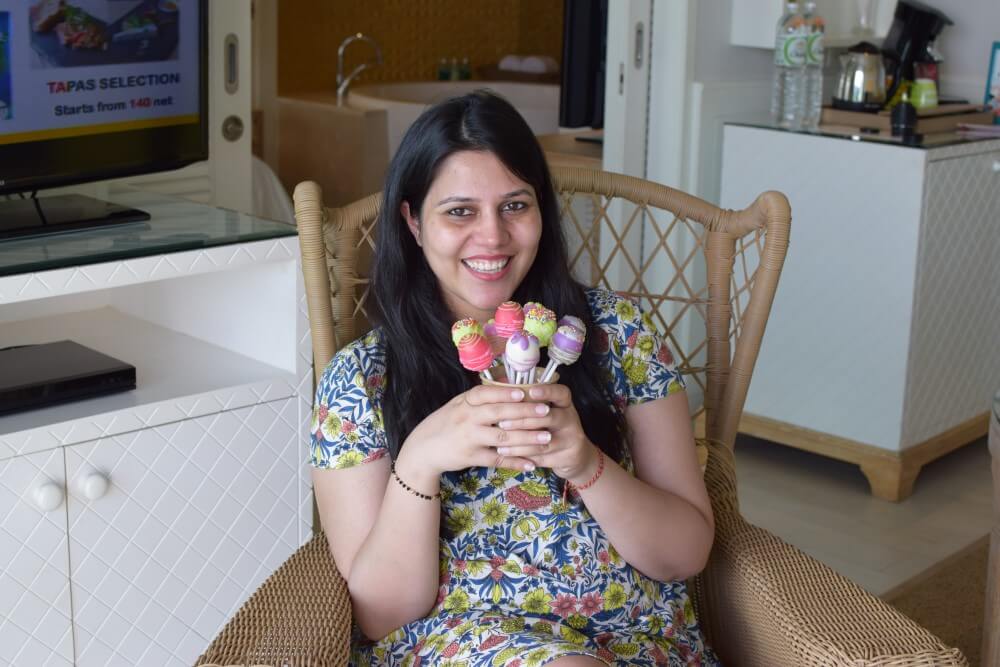 Our balcony had amazing pool view. There were chair in the balcony of every room. It is quite comfy for sitting. We also enjoyed sunset from here.
The bed was super comfortable and king size (we had sound sleep). They had placed many cushions and pillows with bed.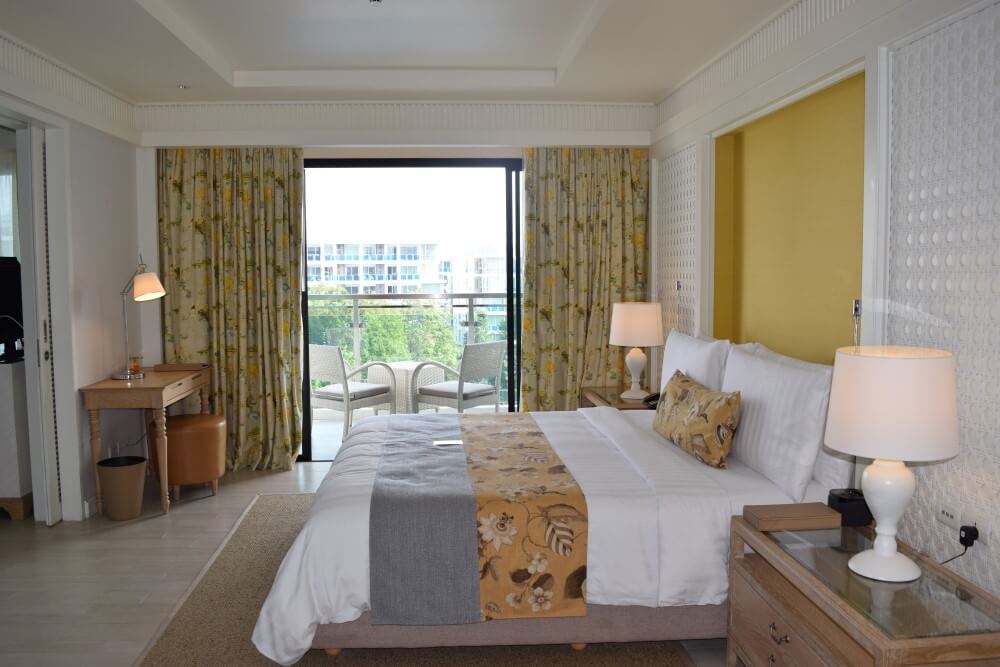 Our suite had oversized bathtub and a walk-in shower. The room was fully equipped with everything what we need. There was flat screen TVs with nice selection of channels, DVD players, Tea and coffee making facilities, Minibar and private balcony to enjoy sea breeze.
Dinning and restaurant in Amari Hua Hin
The Amari Hua Hin resort and spa offers many options of restaurants. You can choose depending on mood and occasion.
Mosaic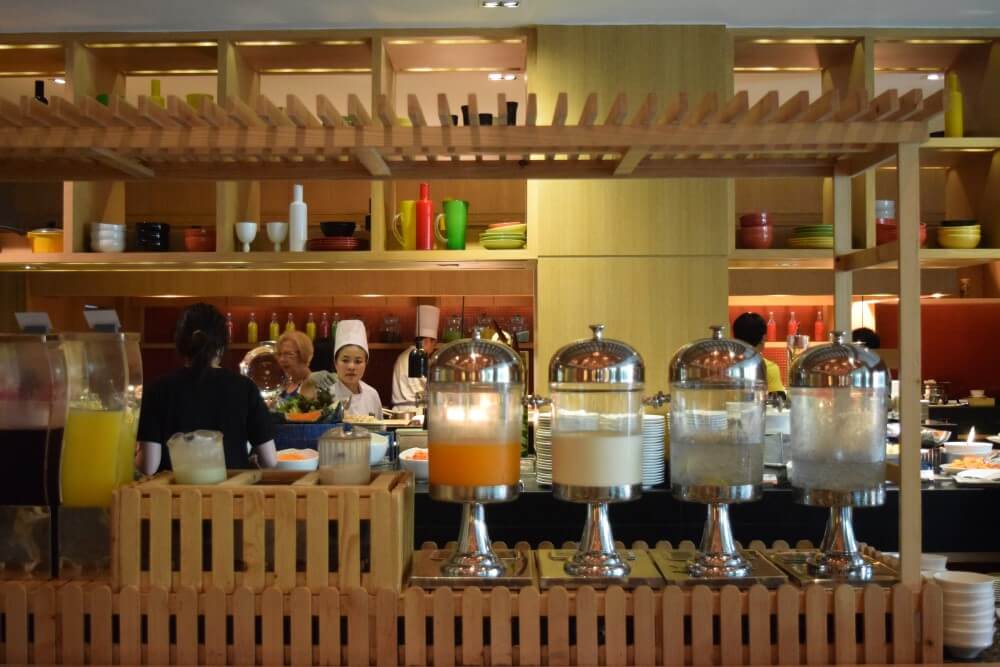 It's an all-day dining restaurant. Mosaic offers breakfast buffet which showcase Fresh bread and pastries, local fruits and international breakfast. It is a contemporary, all-purpose restaurant also offers Thai specialties throughout the day.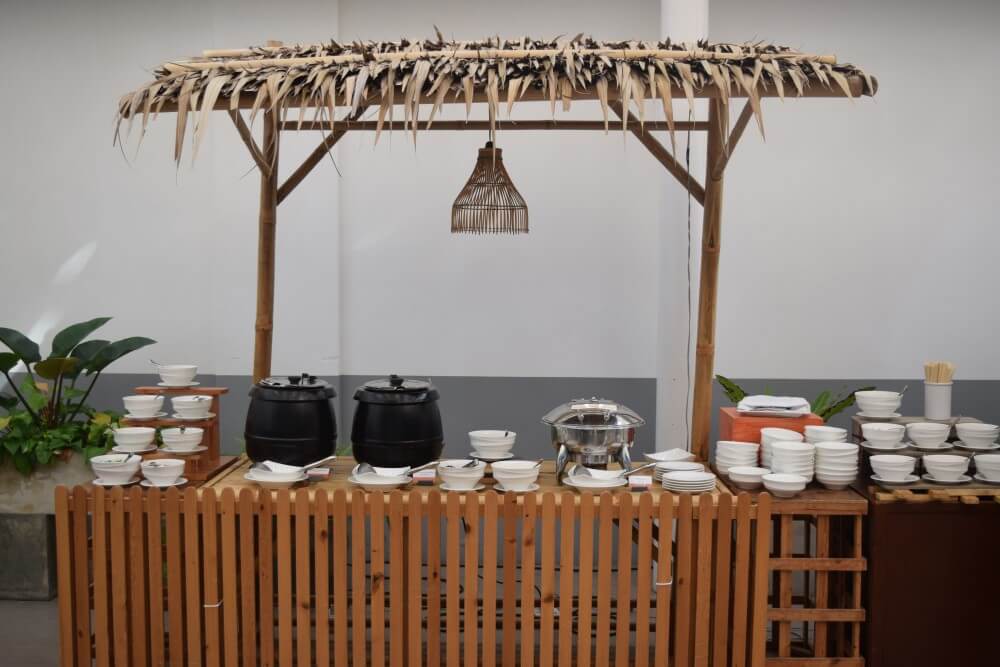 Coral Lounge – Lobby Bar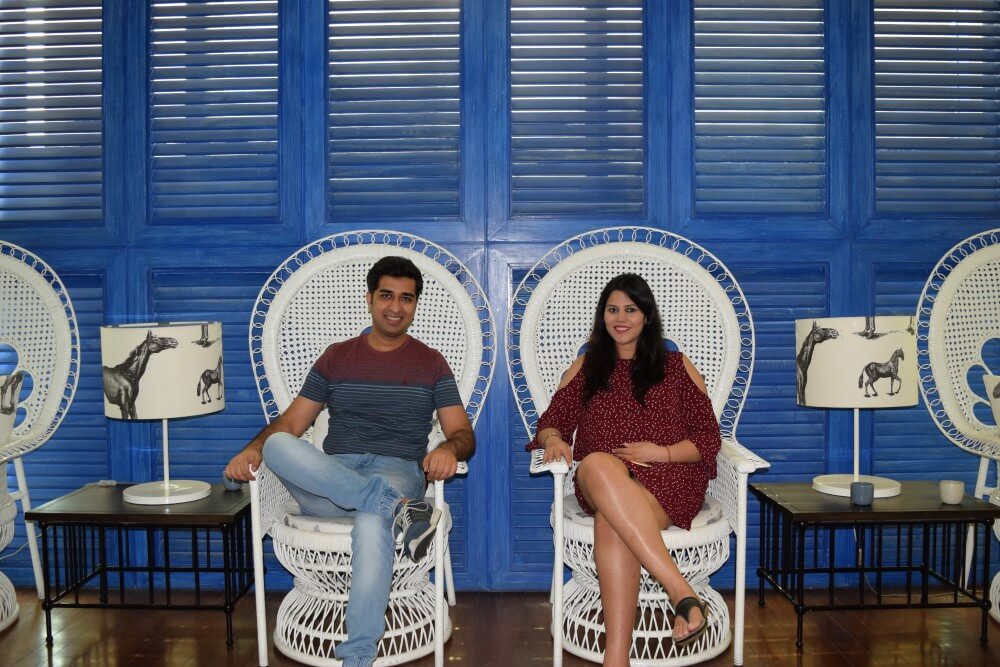 The Coral lounge is a perfect place to pass your time with friends and family to enjoy coffee, tea or a glass of wine. They have a good selection of mini cakes, pastries and savory quick bites. They offer indoor-games, if you like to play. The sittings are comfortable. And also this place is apt if you have checked-in or out after or before your time.
Reef Deli & Wine Lounge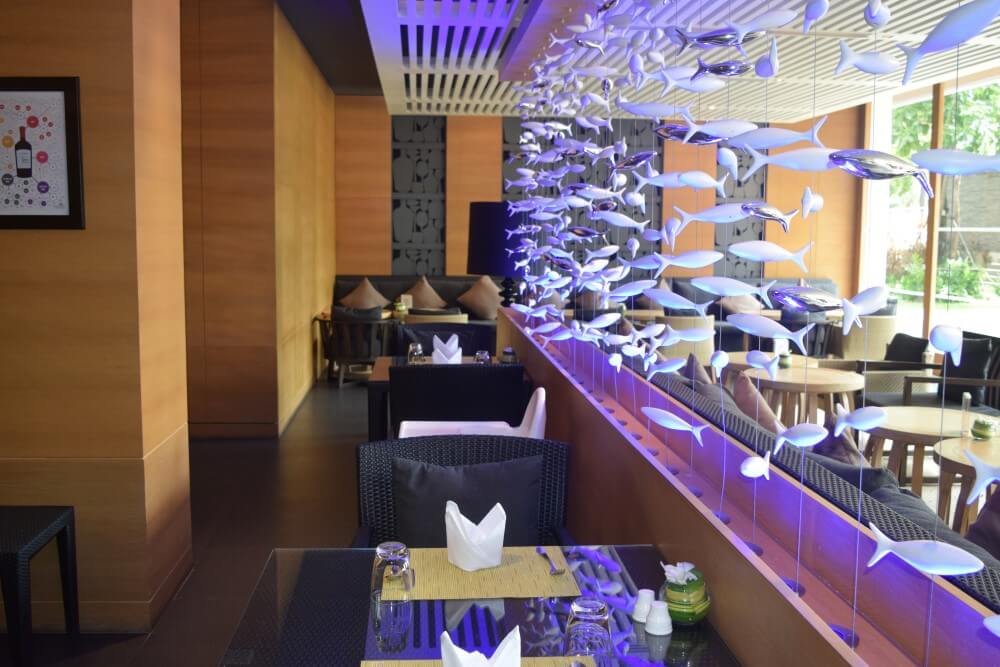 This is a pool adjacent lounge. The restaurant design is typically dedicated to the fishermen of Thailand with a modern twist. It provides both indoor and outdoor seating. The Reef Deli & Wine Lounge features ever-popular, deli-style comfort foods brought together with a wide selection of old and new wines.
Shoreline Beach Club (Newly opened)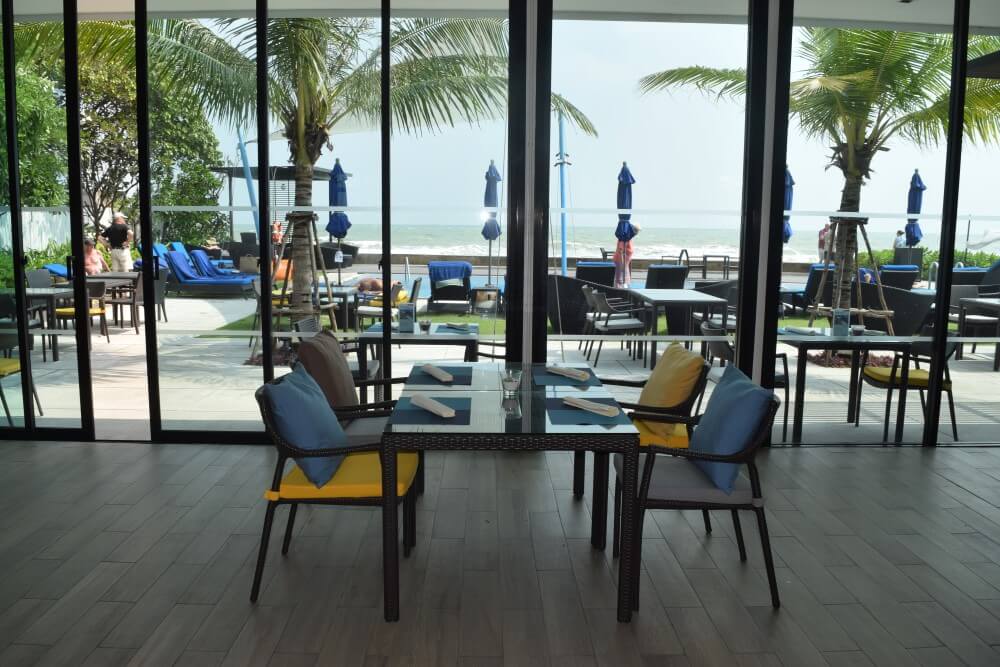 Shoreline Beach club is a newly opened property of Amari Hua Hin. It is a perfect place to enjoy fresh sea food with sensational drinks. The restaurant property has a private beach along with a swimming pool where you can enjoy nature and food at the same time. They serve you the best and rich Mediterranean-Thai flavors. The atmosphere of Shoreline Beach club is breathtaking. You can have the most romantic dinner under the stars with serenading whispers of the ocean.
Aqua – Pool Bar
The poolside bar menu is filled with best of international and Thai favorites. They offers bite size portions snacks all day of Thai street food, with noodle soups, satay, fresh fruits and other street side dishes. You can also sip in some hot and cold beverages while taking a dip in pool or can enjoy while soaking in sun.
Special features of Amari Hua Hin: Other amenities
Amari Hua hin has a lot more to offer their guests. Their service is not just limited to great view and spacious room.
Breeze Spa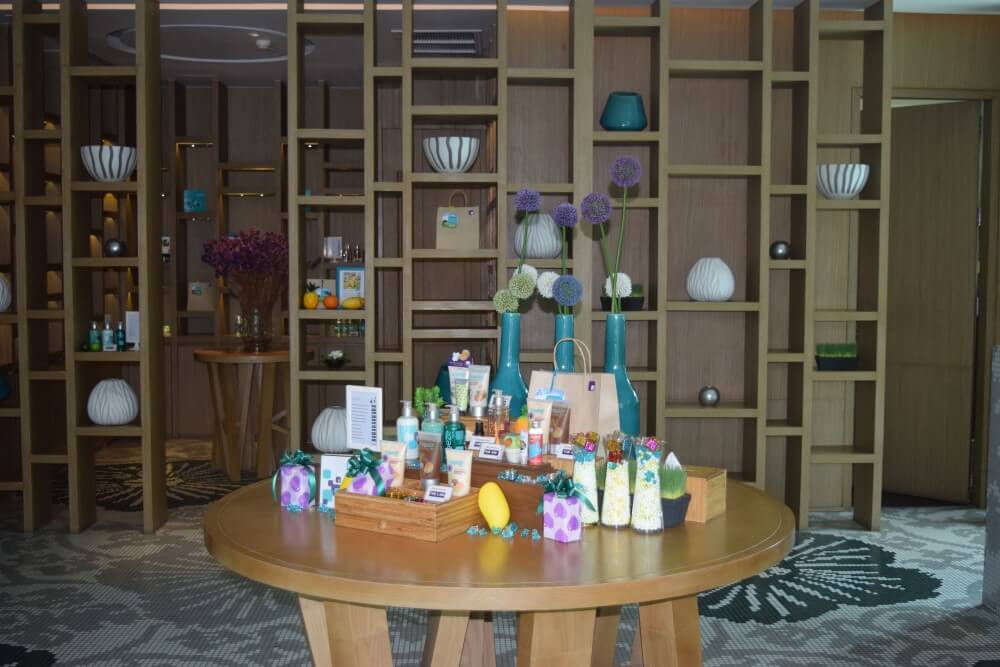 Rejuvenate your body and mind in Breeze Spa at Amari Hua Hin. They have an array of fun and easy treatments for you. You can choose from their signature Mood Therapy Treatment which includes Weather, Dreamy, Serene, Rejuvenated, Invigorated or Energised treatments carefully made using best body therapy or massage technique. They can also customized your spa and treatment to deliver the mood you want to bring to your life.
Kids Club
What will be better than this, they have a kids zone where your kids can enjoy the way they want to. The kids club provides number of fun and creative activities from arts and crafts. Kids can also watch movie or can play video games.
Swimming Pool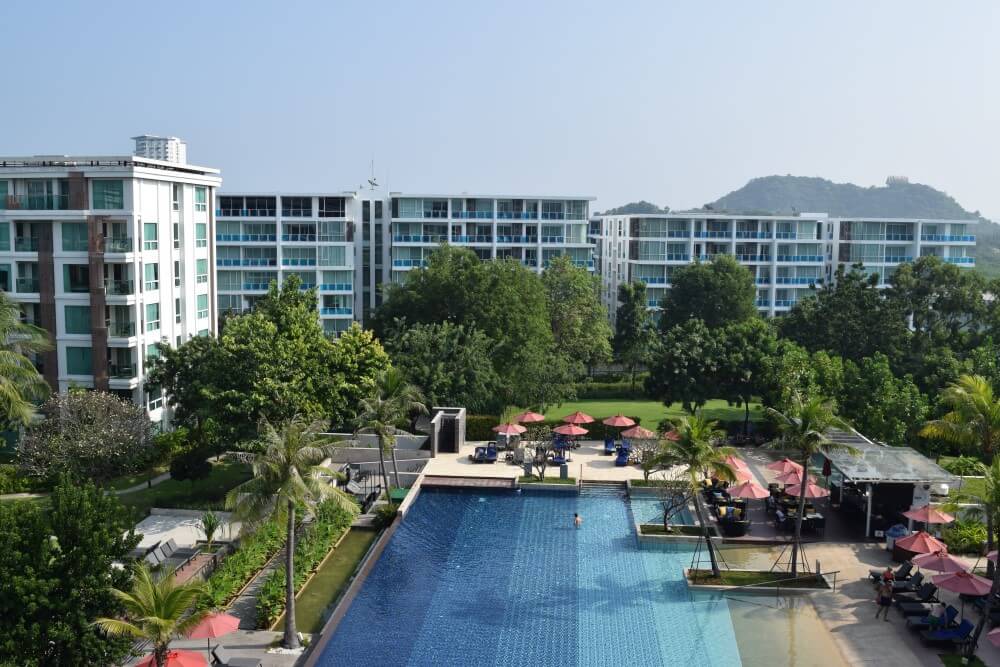 The swimming pool at Amari Hua Hin is huge and there are lots of sun bathing and relaxing chairs available beside the pool. They have pool for kids too.
Additional Facilities and Services at Amari Hua Hin
• Internet
• Lounge
• Fitness Centre
• City shuttle service
• Babysitting service
• Concierge and airline desk
• Business services
• Laundry services
Our experience with Amari Hua hin
It was our first trip to Hua Hin and we could not ask for more beautiful resort. Amari Hua Hin has everything to make your stay pleasurable.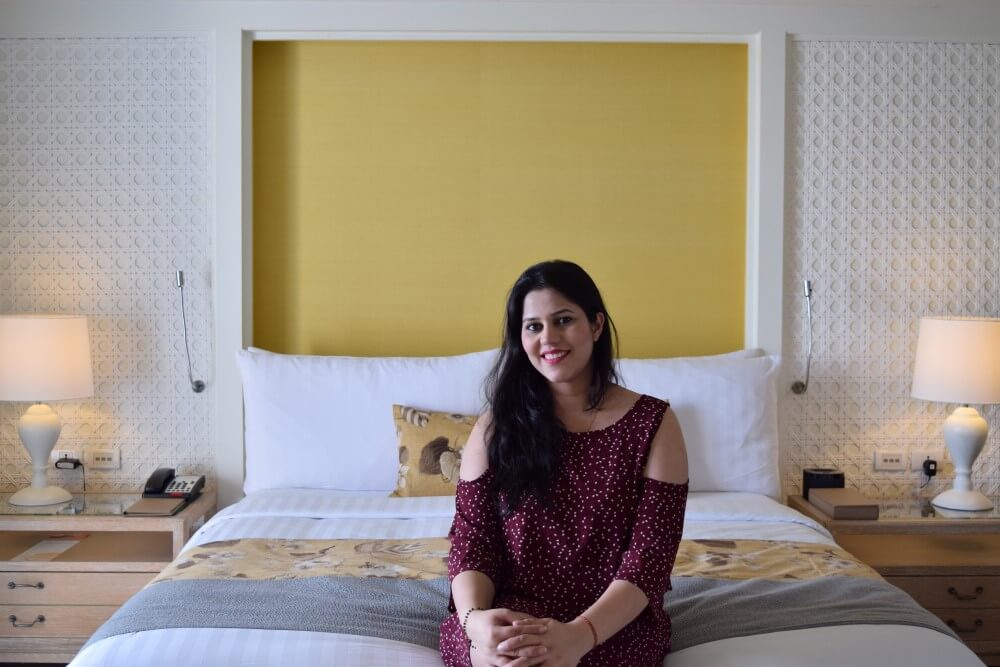 After staying with Amari Hua Hin we are so thankful to the super active and helpful staff. They were very friendly and took care of all our needs during the stay.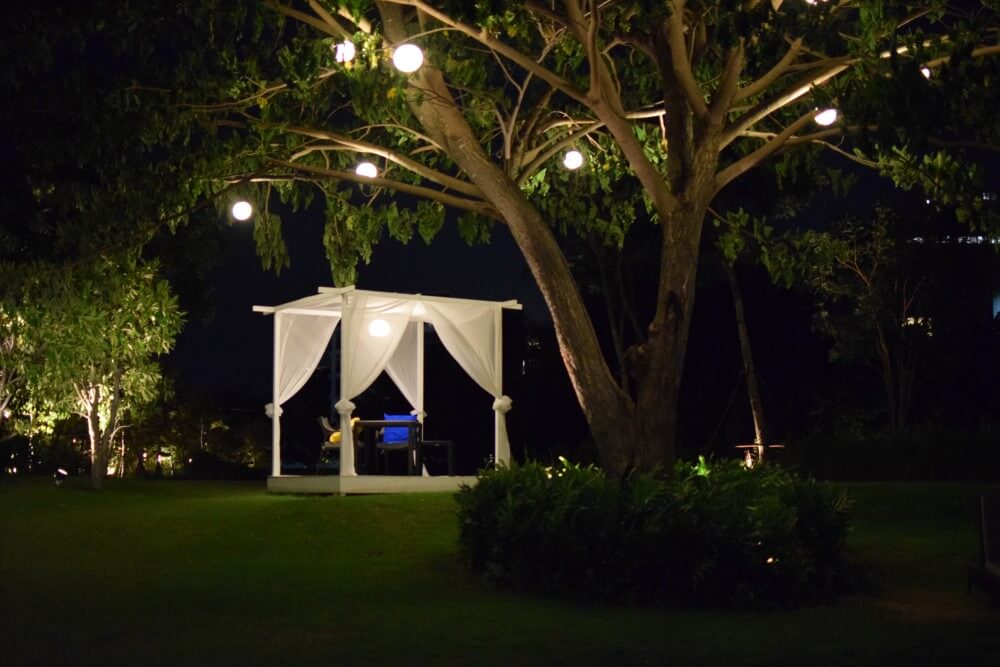 The ambiance of resort, swimming pool, beach side restaurant, breakfast buffet, our gorgeous suite all together made our experience unforgettable. We would definitely recommend anyone visiting Hua Hin to stay in Amari Hua Hin.
Follow us on Instagram for more pictures and travel stories from around the world. You can also enjoy our photo journeys.
Disclaimer : This post is in collaboration with Amari Hua Hin but we own all the views and opinion to bring out the honest review for our readers.