Hallstatt is a stunningly photogenic town with a gorgeous lake in front and surrounded by mountains, which all together makes a breathtaking scenery. Hallstatt Day trip is a brilliant plan from every major Austrian city and it is a favorite destination for visitors. This is a perfect little town which attracts tourist from all over the world for its natural beauty. It is a UNESCO World Heritage site.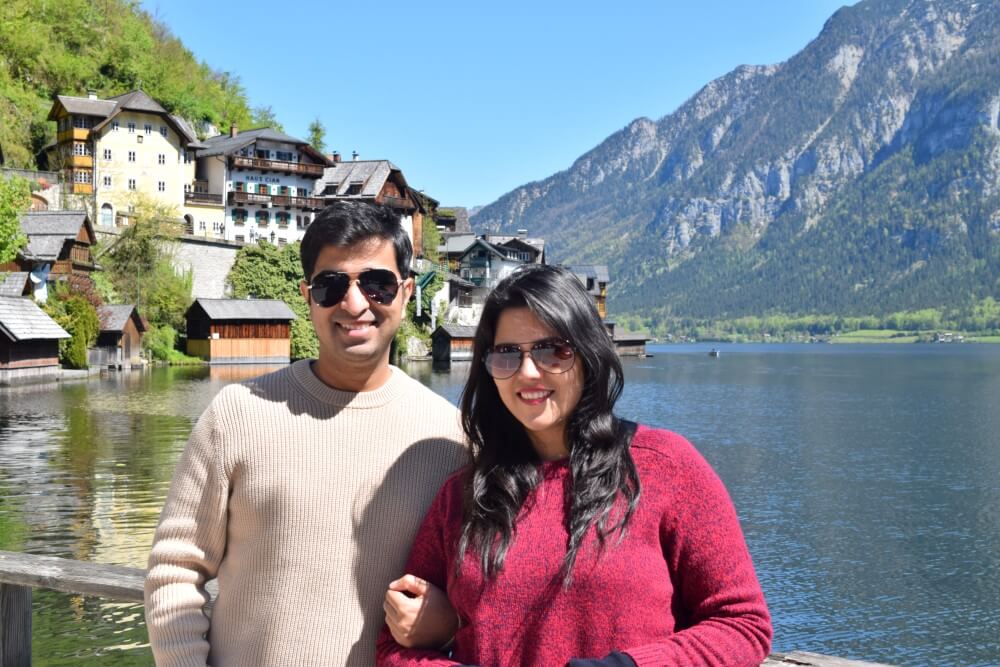 Hallstatt Day trip from Salzburg
Hallstatt Day trip is very popular among tourist. It is closest from Salzburg but if you don't mind a bit of driving you can reach it within a few hours from Innsbruck, Vienna, Linz, Graz or even Munich in Germany. This pretty town is easily accessible via train.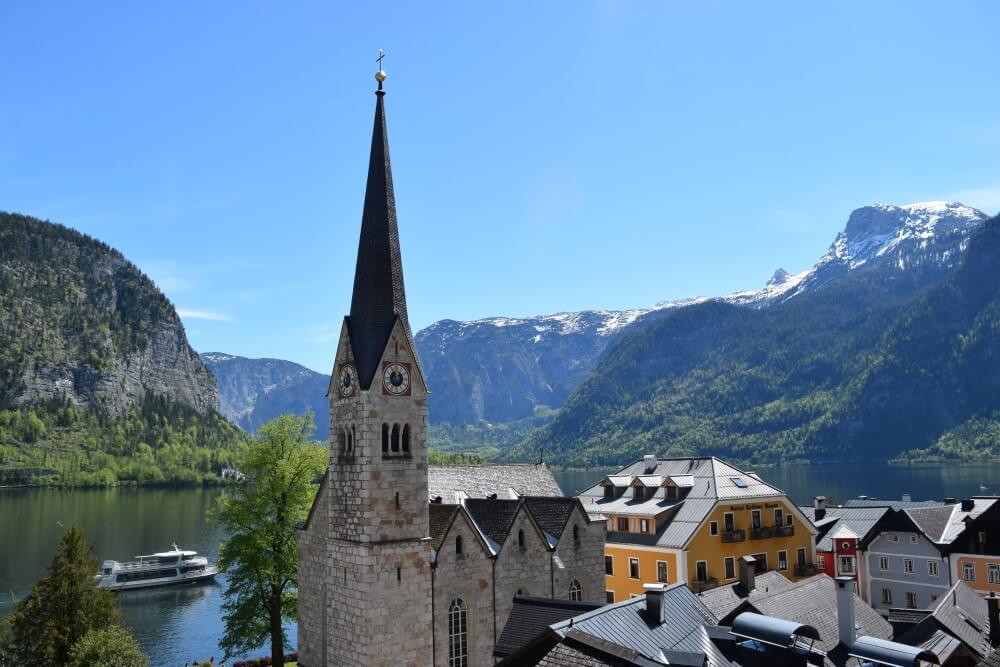 There are two ways to get to Hallstatt from Salzburg: by bus and by train.
By bus: Go to the bus terminal outside Salzburg's main train station (Salzburg-Hauptbanhof) and Board Bus #150 to Bad Ischl. Once in Bad Ischl, ride a train to Hallstatt, then the ferry to the old town.
By train: From the Salzburg-Hauptbanhof, ride a train to Attnang-Puchheim, then switch to a train to Hallstatt. Once in Hallstatt station, ride the ferry to the old town.
Highlights of Hallstatt Day Trip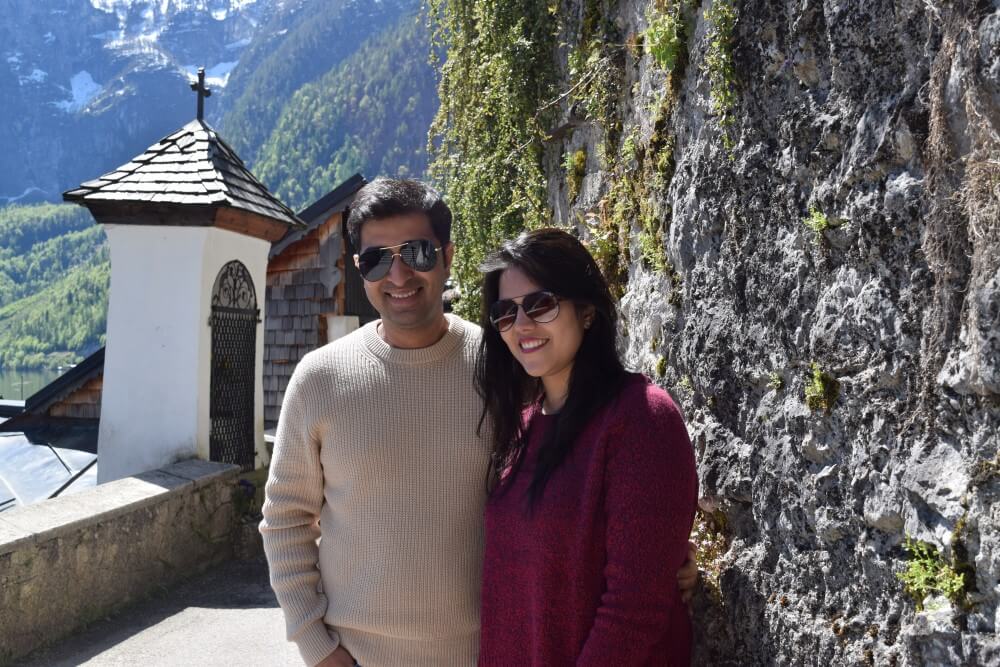 We were blessed with incredible weather during our visit. It is more than just a pretty town. Hallstatt means "place of salt", and it is home to the world's first salt mine. Below are the highlights of our trip to this beautiful and magnificent town.
Take a postcard-perfect photo of Hallstatt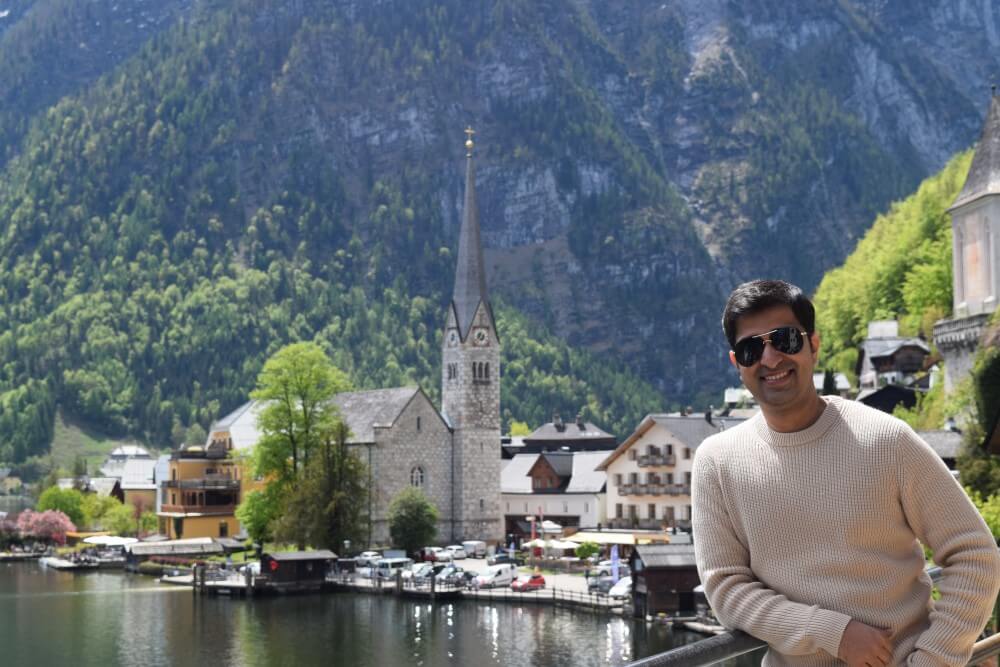 To see the absolutely breathtaking view of Hallstatt, walk all the way to the north, past the ferry station. At the point where road bends from there look back for postcard view.
Hallstatt Town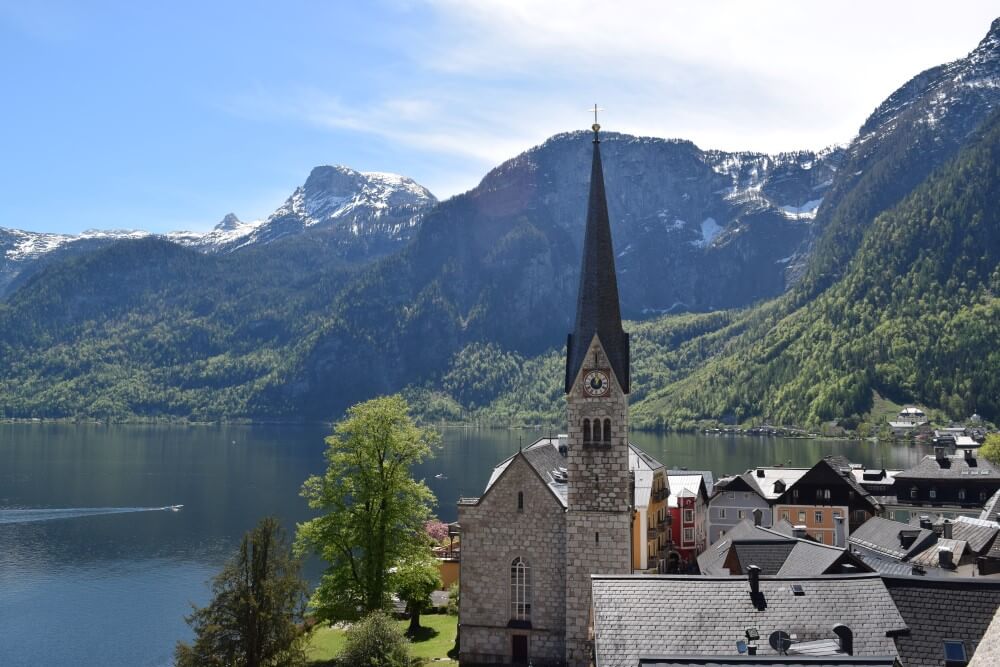 Hallstatt town is no less than a wonderland. Its lovely little houses, romantic alleys, cosy cafes, fantastic view of the mountains and lake all together makes it a picture perfect village. We walked upside the hill to click some amazing views of the pretty town. We recommend for your Hallstatt day trip to spare sometime and sit near lake and admire the beauty of nature.
Hallstatt Market Square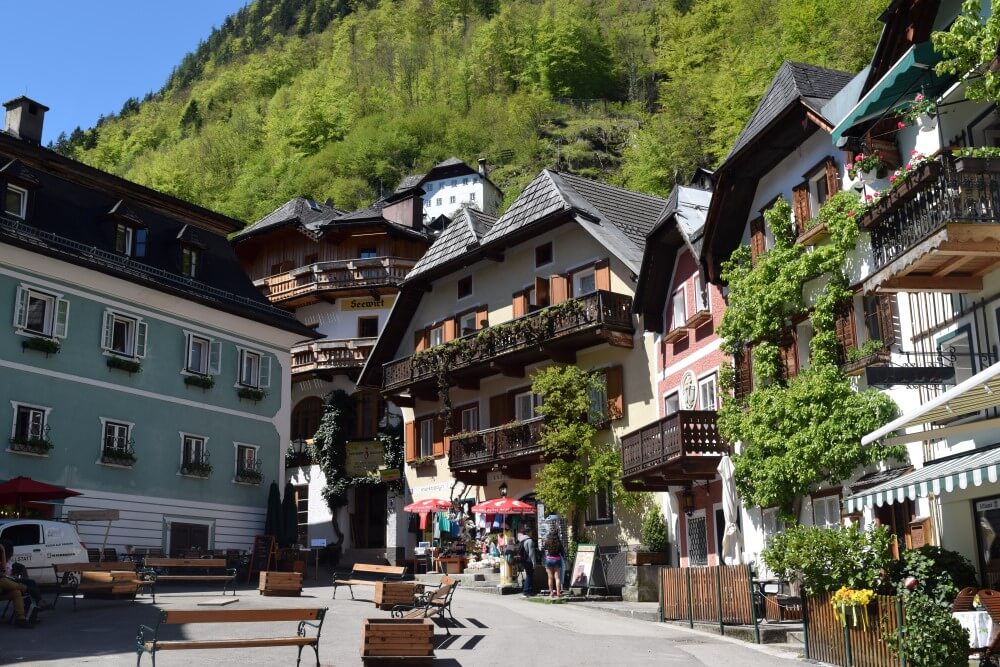 The historic Market Square is located at the heart of the town. It is one of the major attraction in Hallstatt. This Market Square is really tiny and very cute. You will find nice restaurant to eat. This place is packed with charming buildings, cafés and hotels. It is also another most popular photography spots in Hallstatt.
Rent a Boat around Lake Hallstatt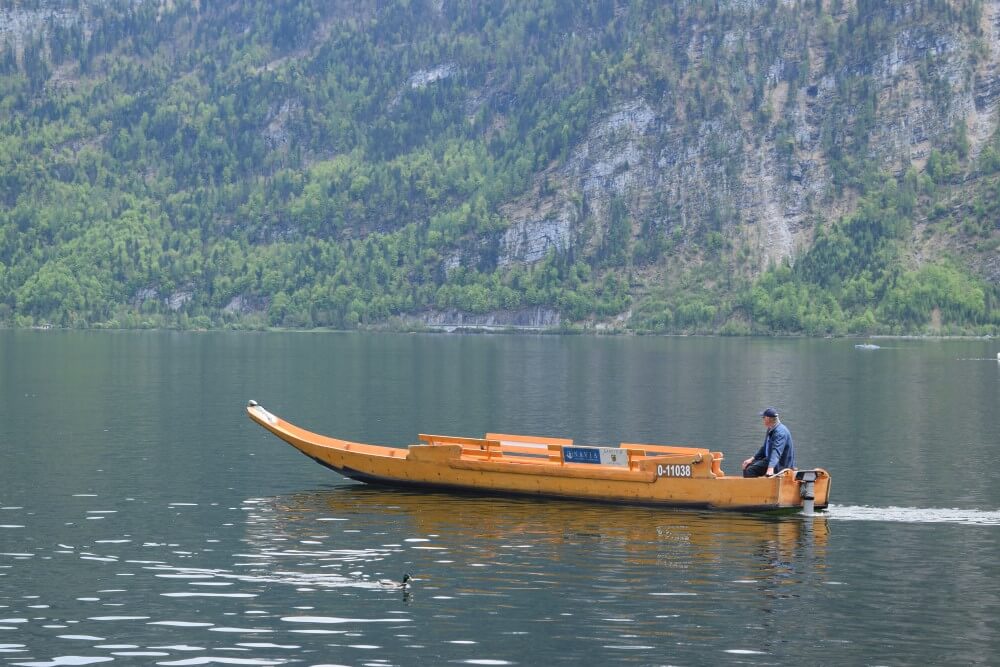 Just sitting on the boat and admiring the village, mountains and swans views! This is one of the most famous thing to do when you are in Hallstatt. Renting a boat in Hallstatt and cruising around Lake is completely worth it.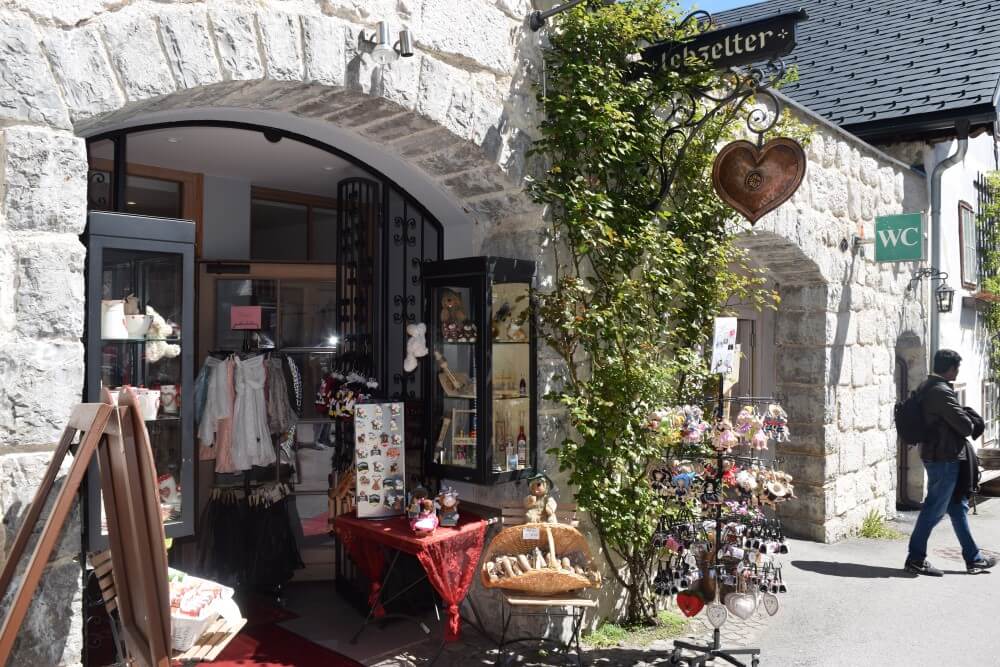 In Hallstatt day trip you will most likely spend majority of time in wondering around the village or maybe treating yourself to Austria's famous coffee and cake. But if you're looking for more you can visit the salt mines, go hiking or explore the ice caves and waterfalls in Dachstein.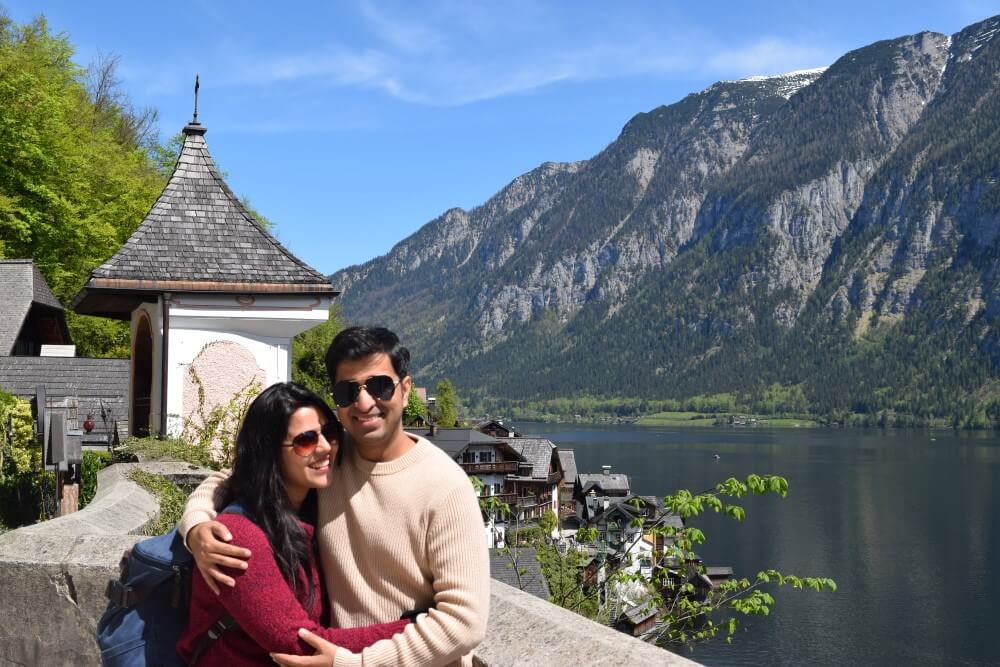 We hope this helps you plan your Hallstatt Day Trip. It is seriously one of the most beautiful places in Europe and we would love to visit Hallstatt again and again.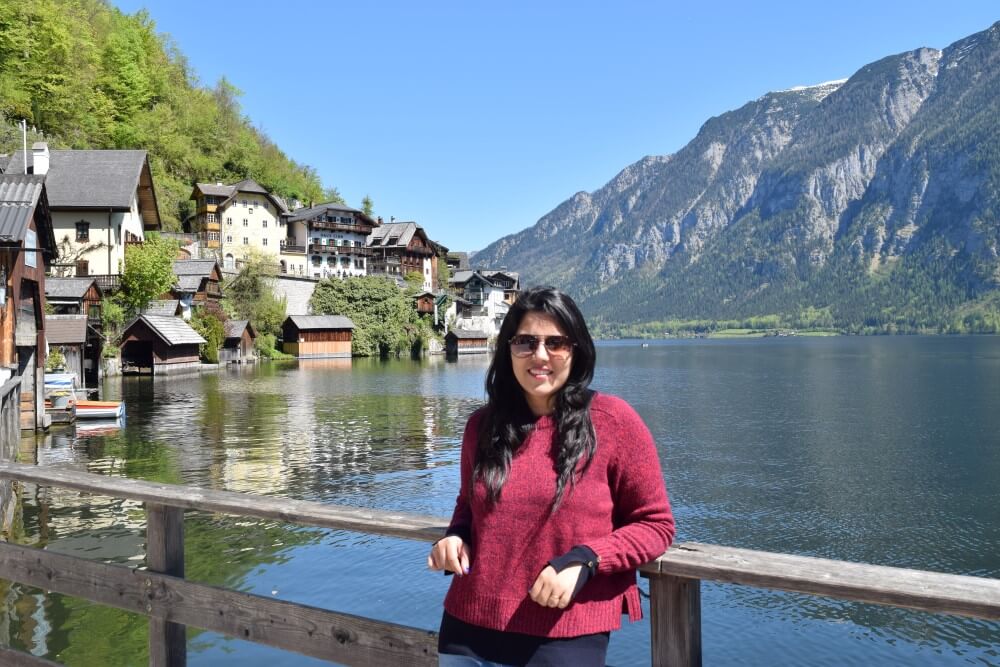 Charming Village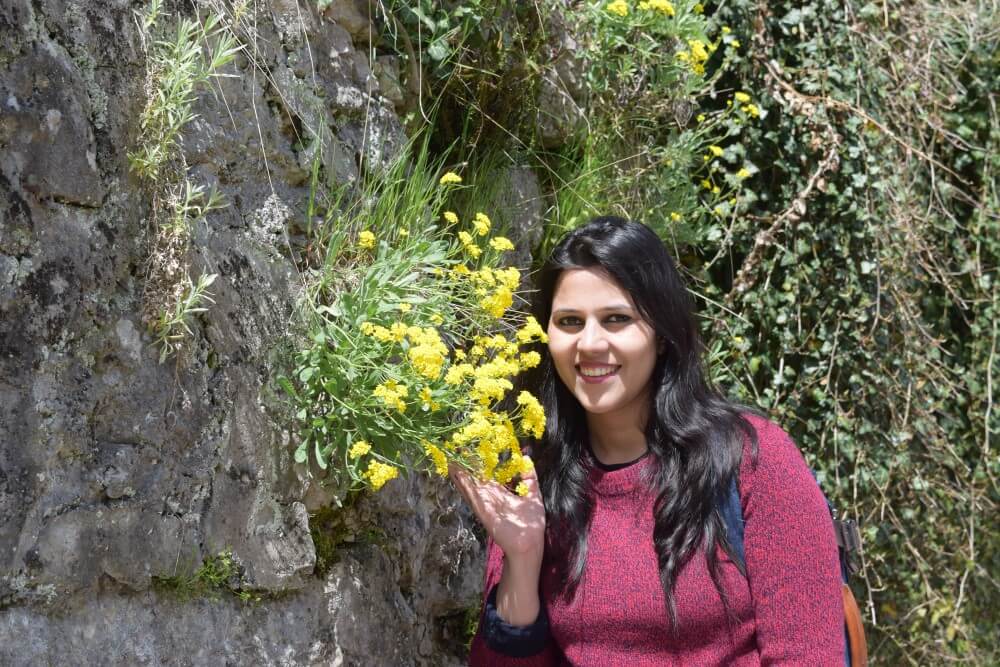 If you have any additional information or questions, let us know in the comments. If you found this useful and interesting, please share so others can see it, too. Thanks for reading and happy travels to Austria! To see more of our travel pictures follow us on Instagram. You can also check our Vienna Travel Guide.