Ho Chi Minh is also known as Saigon. In Our Ho Chi Minh photo journey we will take you to this colorful city of southern Vietnam. This dramatic city is a combination of old and new culture. We will give you a glimpse of dynamic skyscrapers, ancient temples or pagodas, shopping malls, traditional Vietnamese markets, local's favorite Pho soup and much more.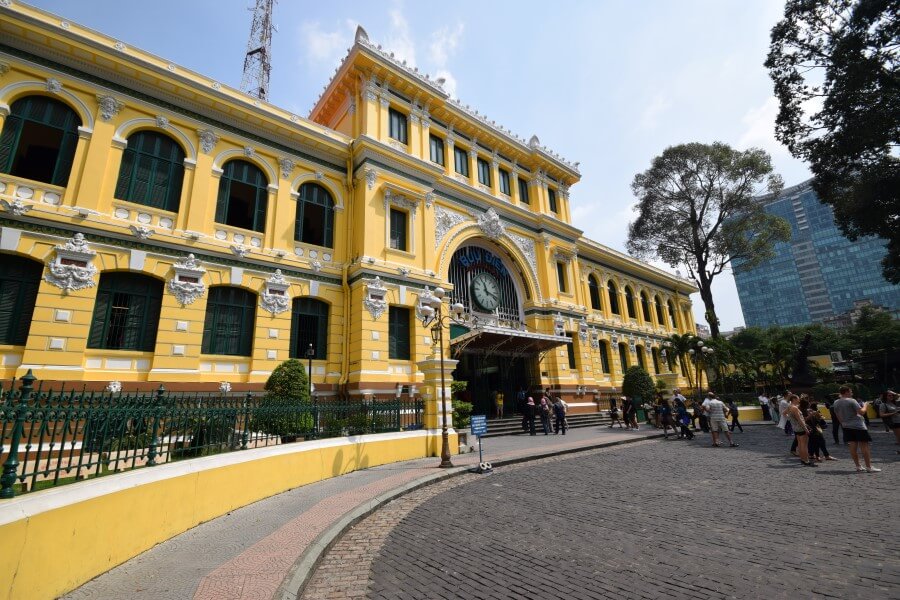 Ho Chi Minh is divided into 24 districts but being a traveler you need not to explore beyond district 1, district 3 and district 5. All the major attractions are situated within these 3 districts. The most colorful and happening among these is District 1. It is nestled with hotels of all ranges, night markets and shopping areas.
French has great influence on the architecture and food of the city. Just like French, Vietnamese people love drinking coffee. Cozy coffee cafés are the easiest thing to find in Ho Chi Minh city.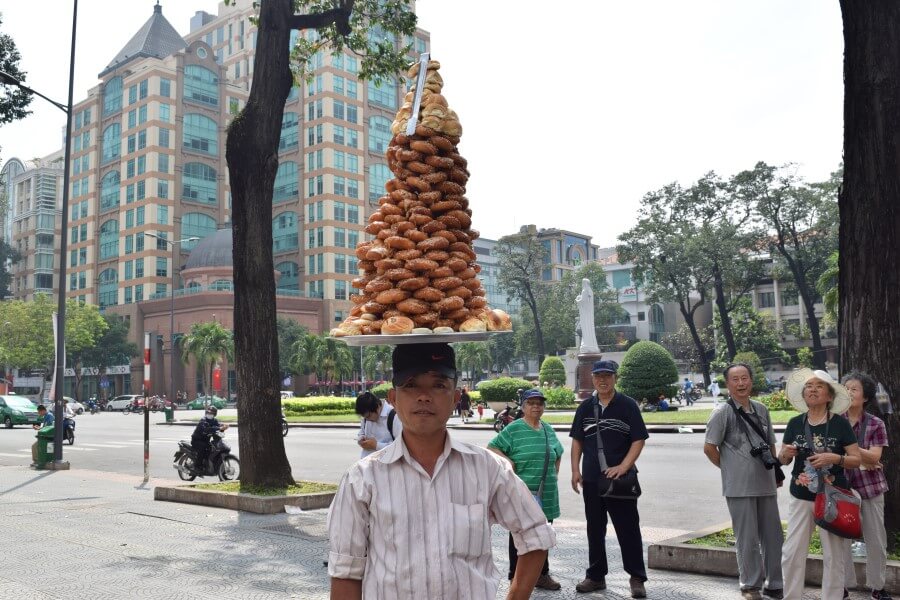 Ho Chi Minh city is one pf the pearl of Southeast Asia. It has many attractions and all of them are picture worthy. We stayed in district 1, so after having healthy Vietnamese breakfast we started our journey.
Saigon Notre Dame Cathedral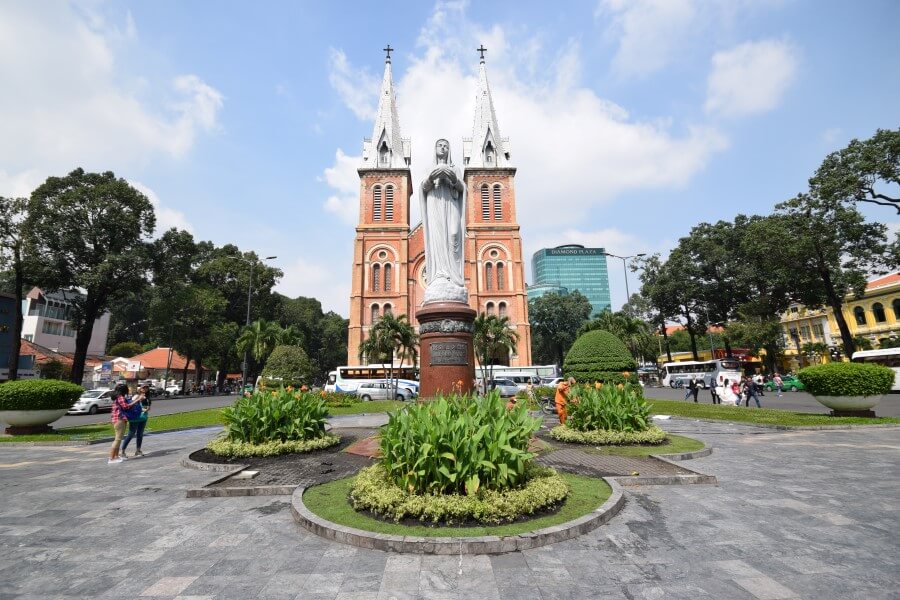 First attraction we visited was Notre Dame Cathedral. It is a beautiful Cathedral in the heart of Ho Chi Minh. There is a garden adjacent to the cathedral which is a perfect place for taking pictures. Here you will find many pre wedding shoots going on. The girls in beautiful wedding gowns and boys in their tuxedo making poses for their shoot.
Central Post Office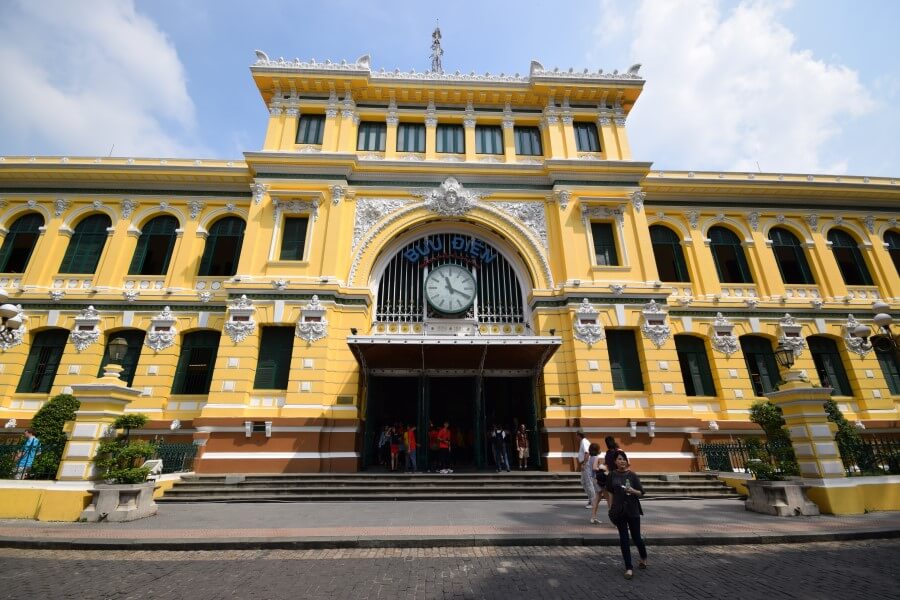 The central post office building is just next to Notre Dame Cathedral. It has amazing architecture specially the facade from the front of the building. The interior also is worth to see which includes designer floor tiles, Ceiling and the telephone booths. It is very spacious inside, there are also some stalls for souvenir, handicrafts.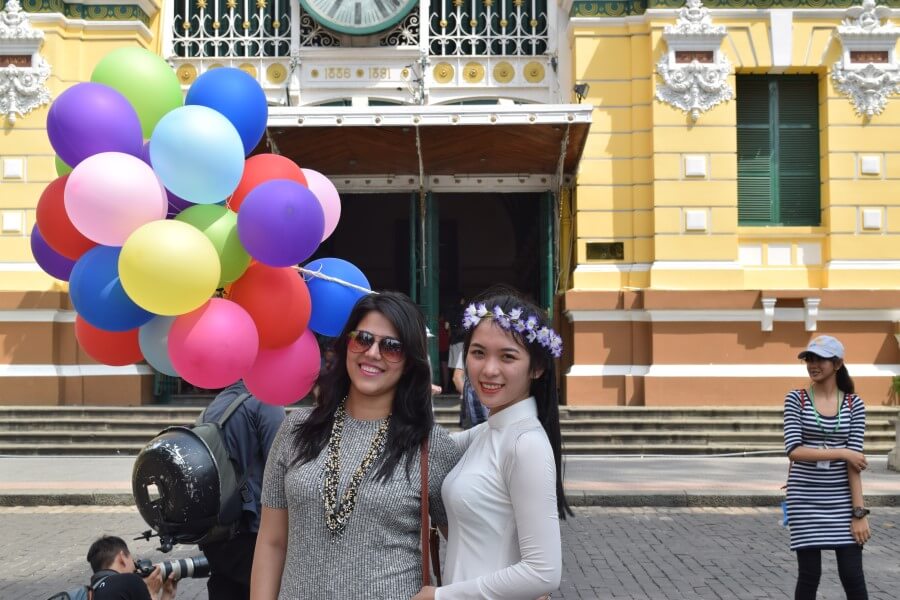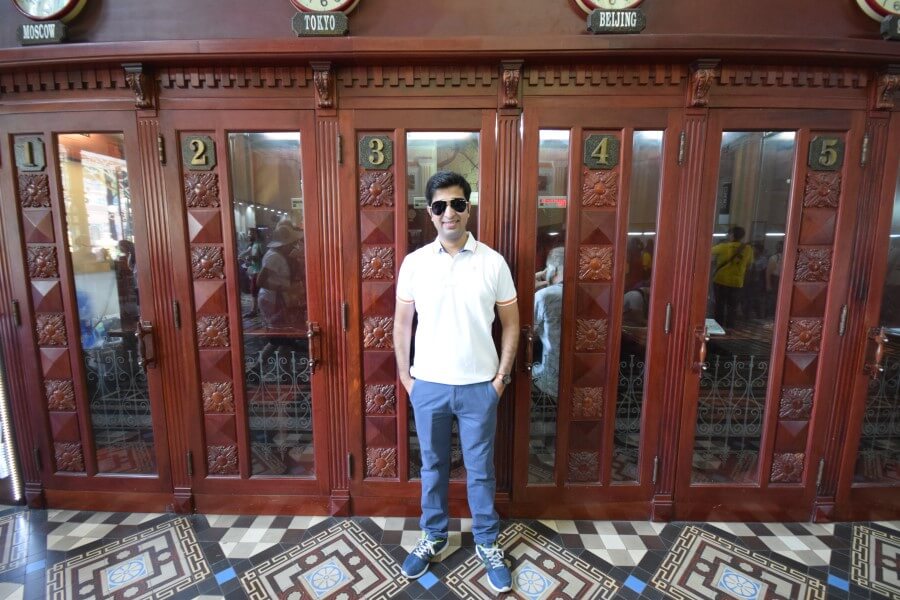 Ho Chi Minh Hall and Square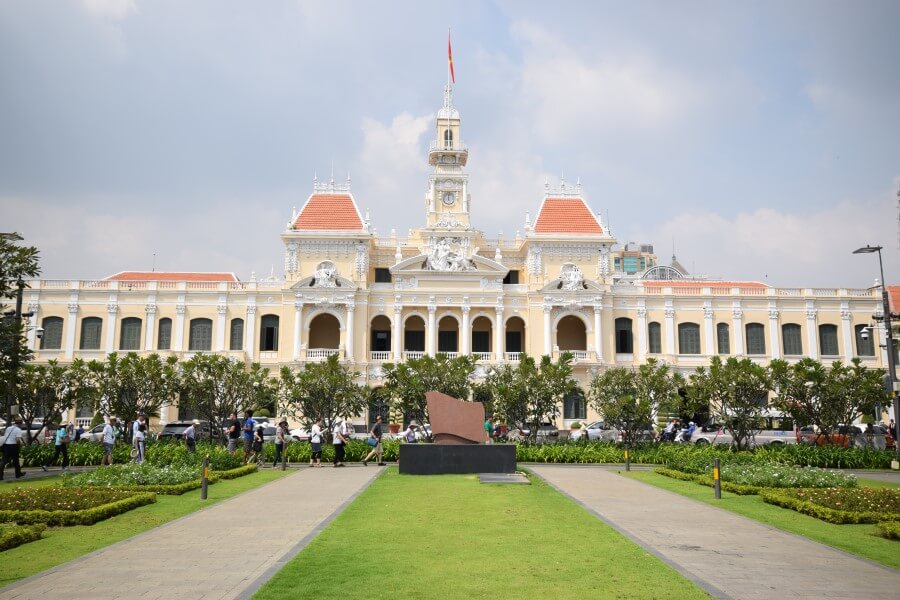 This is a nice picture spot. The Ho Chi Minh city Hall is a building with magnificent architecture. Definitely stop here for a photograph. There is a garden in front of the building. The City Hall is surrounded with new buildings and high ended malls. The Ho Chi Minh Square in nice place for people watching and spending a lovely evening with friends and family. In the evening you will see locals and tourist all relaxing and roaming in this square.
Saigon Opera House (Ho Chi Minh Municipal Theater)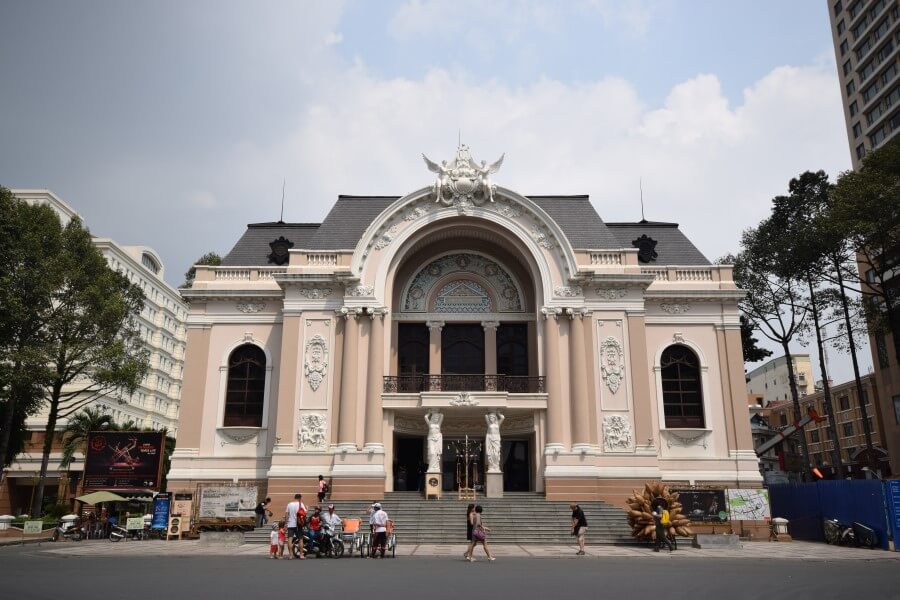 Opera House is a beautiful building inside and out. The shows performed here are must to watch. They are blended in mesmerizing performance, brilliant acrobatics with perfect tribal music.
War Remnants Museum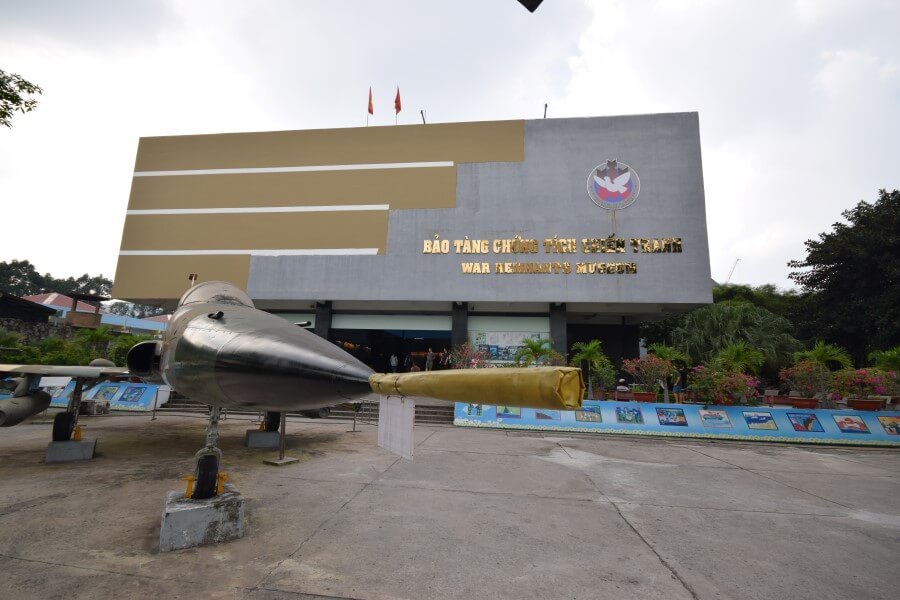 The War Remnants Museum is an eye opener that what had happened during the American war. There are photographs which shows how disturbing time it was not only during war but also post war. The stories are horrifying. The museum is filled with war stories, pictures, tanks, helicopters and other war related weapons.
U.S Fighter Plane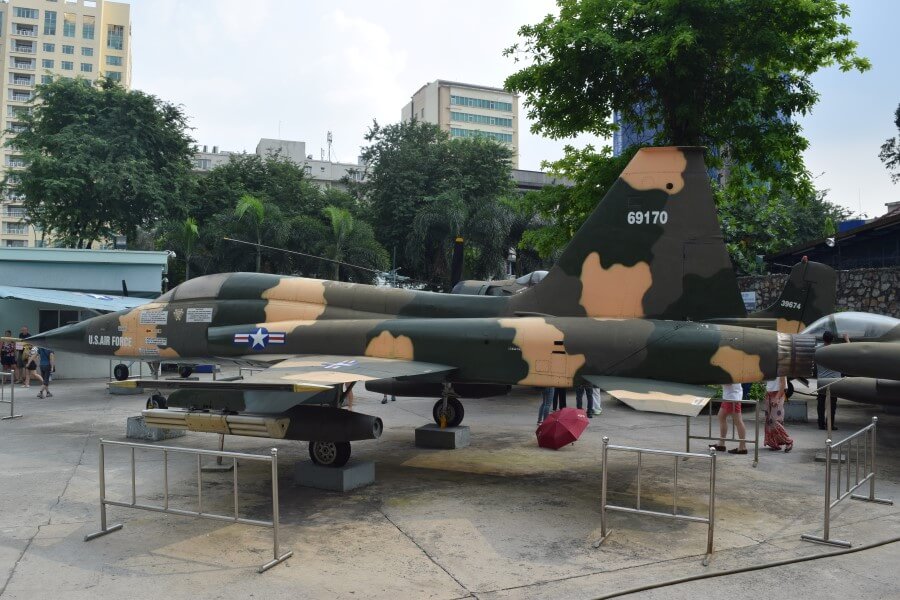 U.S Army Tank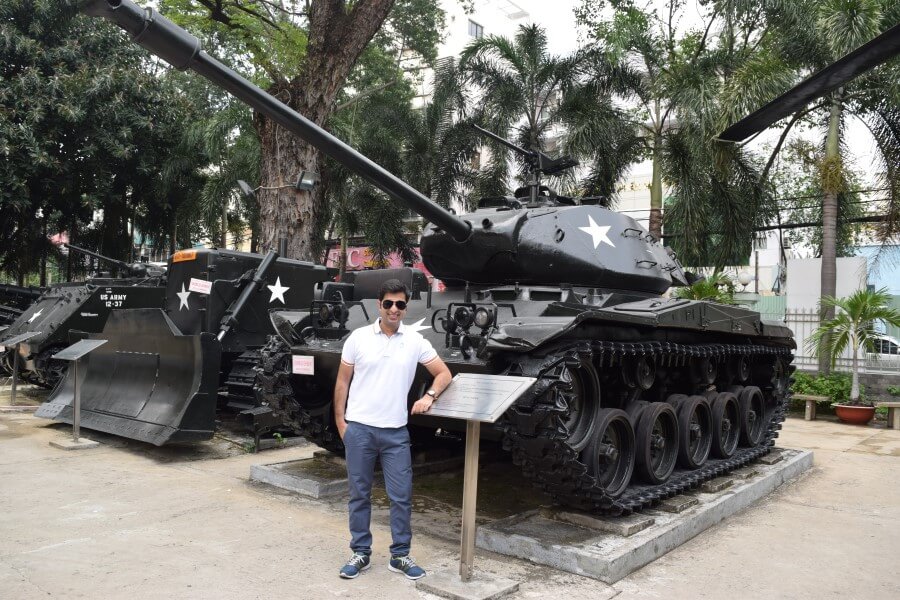 Museum Photographs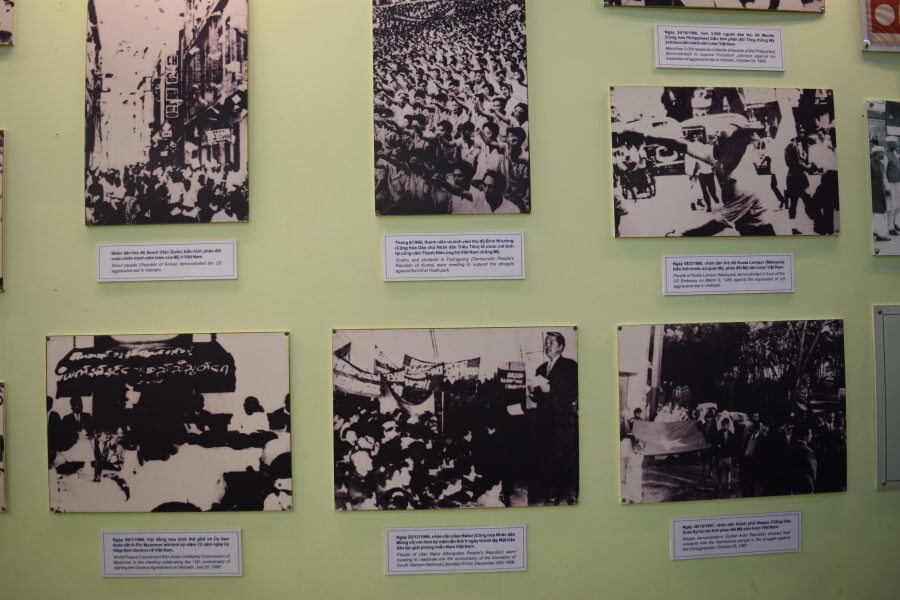 Tank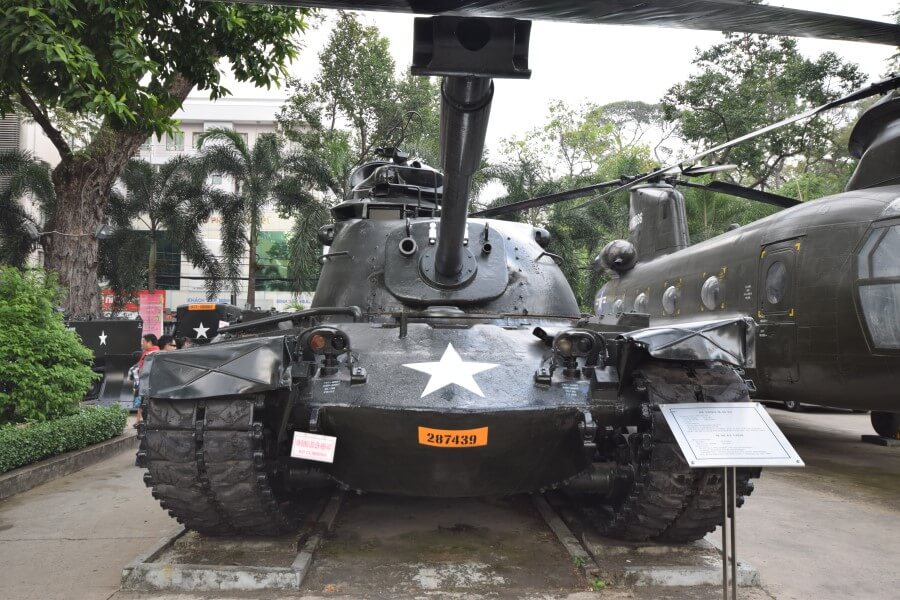 The Independence Palace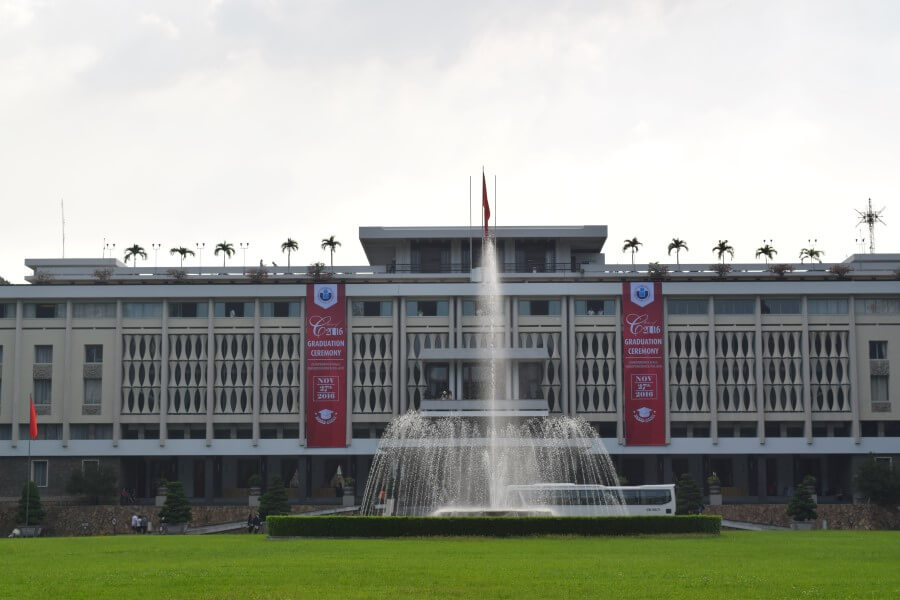 It has a large part in the Vietnam's history. The entrance tickets is of 20k VND. The descriptions are written in Vietnamese, English and French. It is a large site which includes bunkers, presidential helicopters and operation rooms. It can be a quick stop.
Bitexco Financial Tower – Saigon Skydeck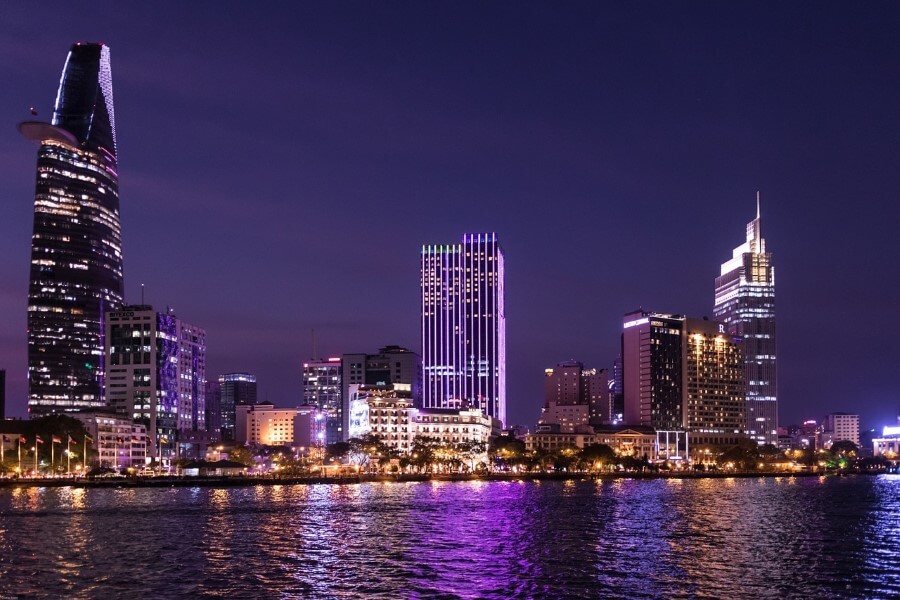 The Financial Tower is the tallest building in the city. It is one of the top attractions in HCMC. It has a sky deck from where you can have an aerial view of the colorful city. Another is the rooftop restaurant from where you can enjoy the amazing view along with a glass of your favorite wine. Fees is around 400K VND to access the skydeck
Binh Quoi Village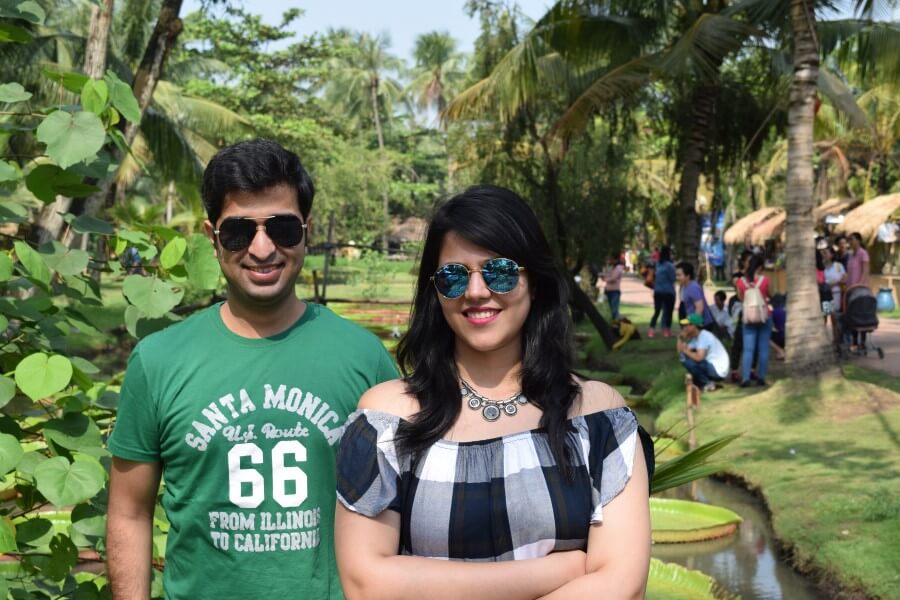 It is a picnic gateway from Ho Chi Minh City. It takes 30 minutes taxi ride from city center to this village. Binh Quoi Village is well maintained park with a beautiful lake and picturesque scenery. There are quite wide options of Vietnamese food. Before going to this place keep weather in mind as it is open to sky. Avoid spending hot afternoon in Binh Quoi Village.

Bridge on lake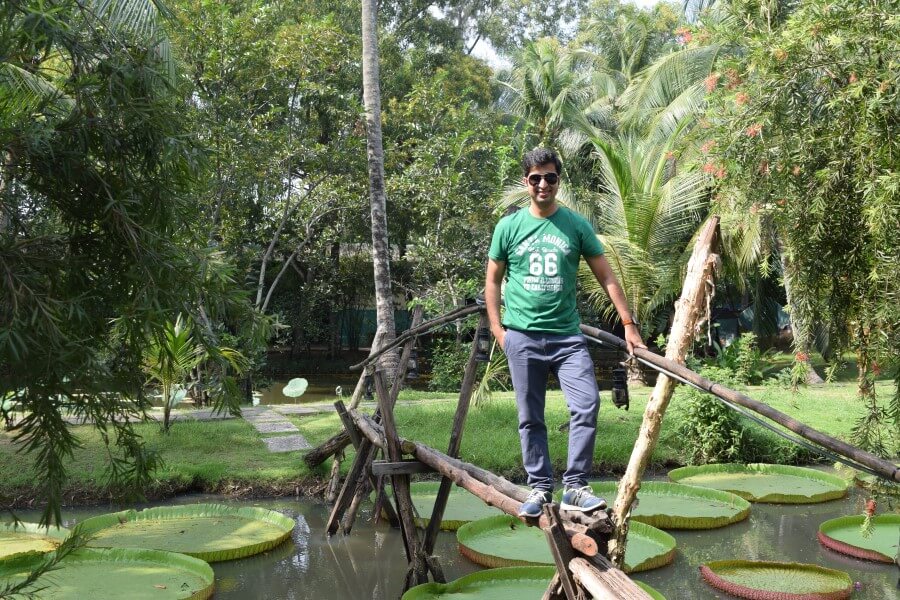 Amazing Village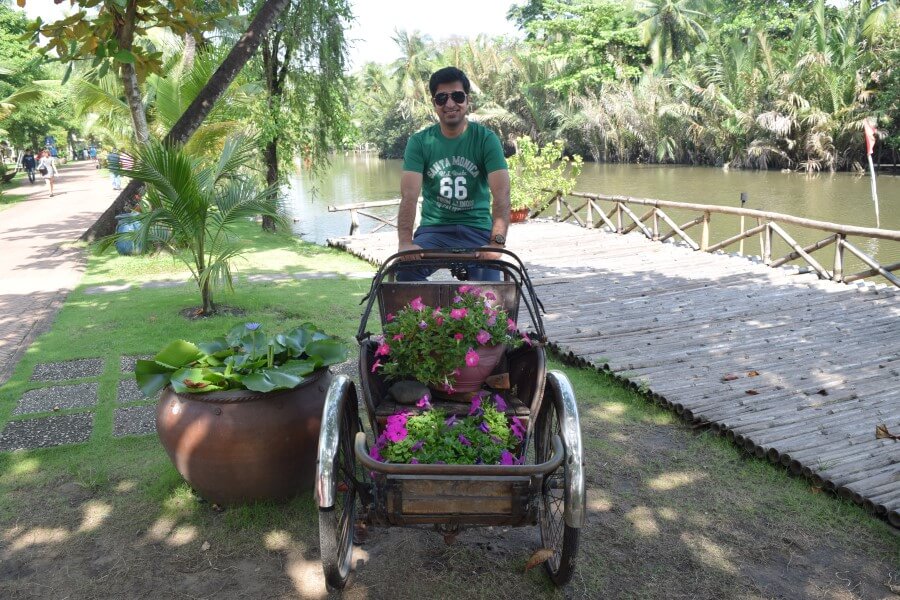 Beautiful lake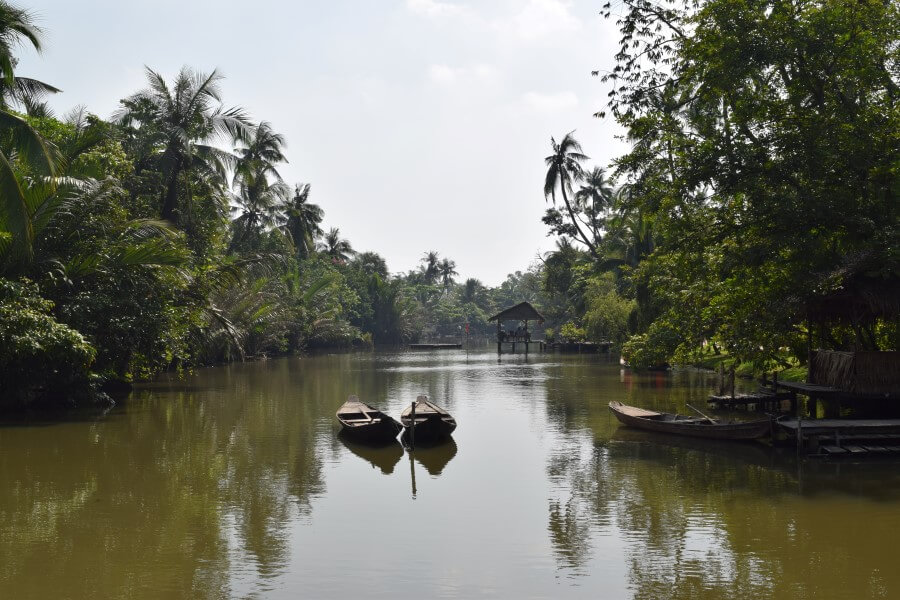 Shopping and Local Markets
Vietnam is also very popular for shopping and local markets. There are many shopping complexes, starting with bargain shopping like "Saigon Square mall" to branded malls like "Diamond Plaza".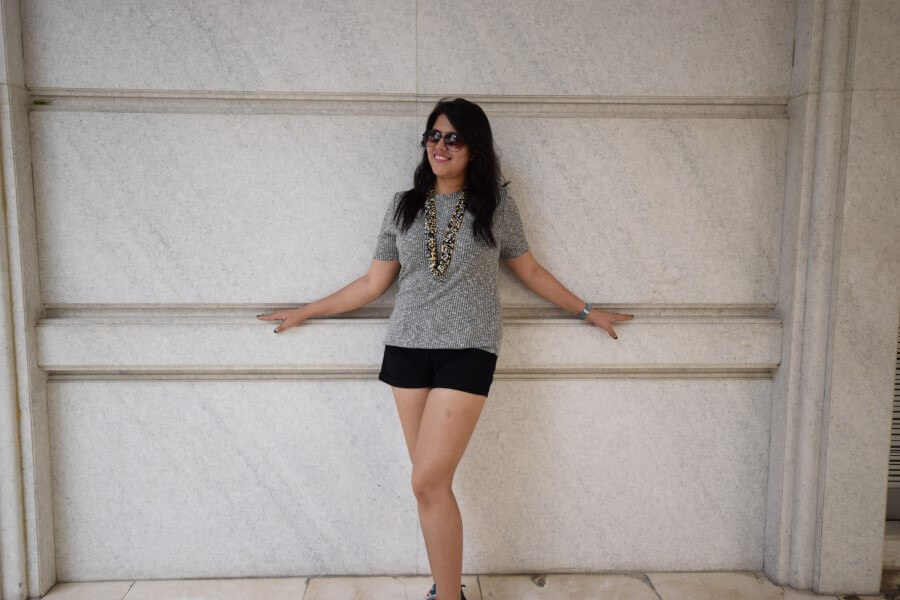 Vincom Center Mall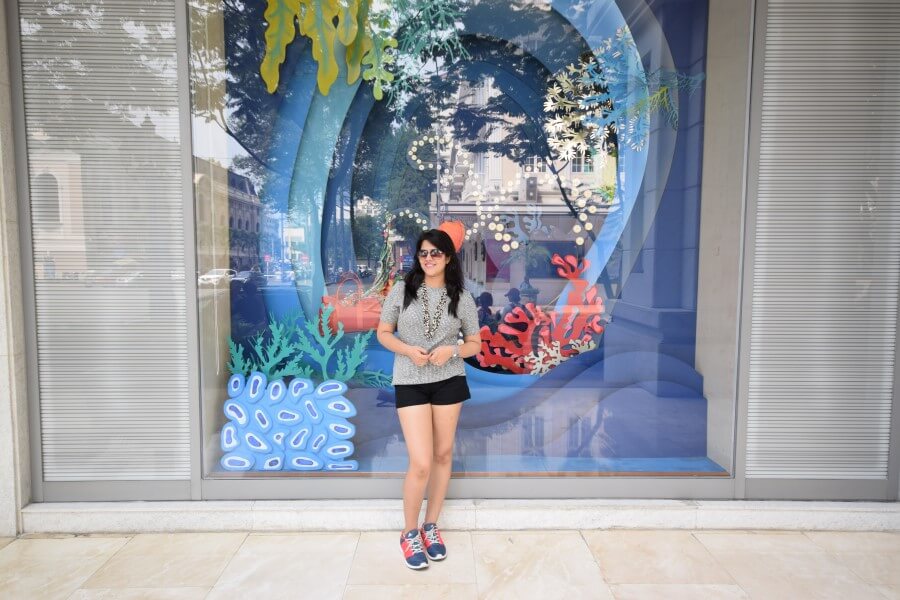 There is a popular Local markets Ben Thanh Market. It is super cheap if you know how to bargain. Here you will find everything from food to clothing.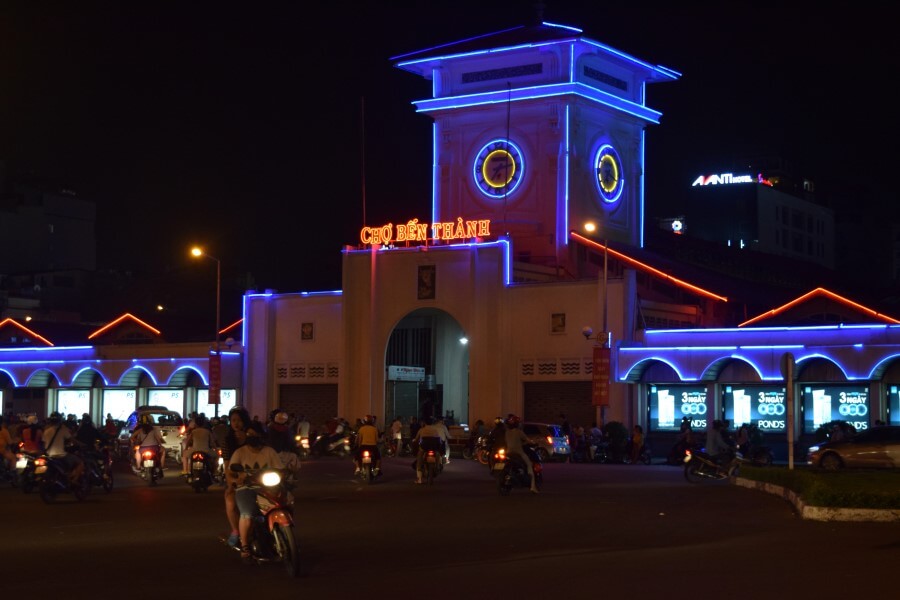 Pagoda Ho Chi Minh
There are many beautiful pagodas in Ho Chi Minch specially in the China Town area. If you have time than do visit these pagodas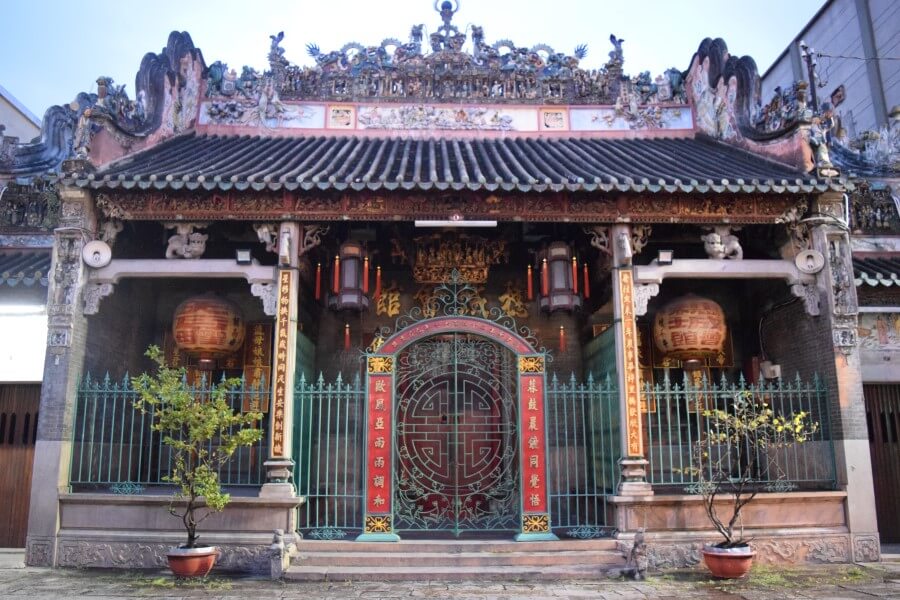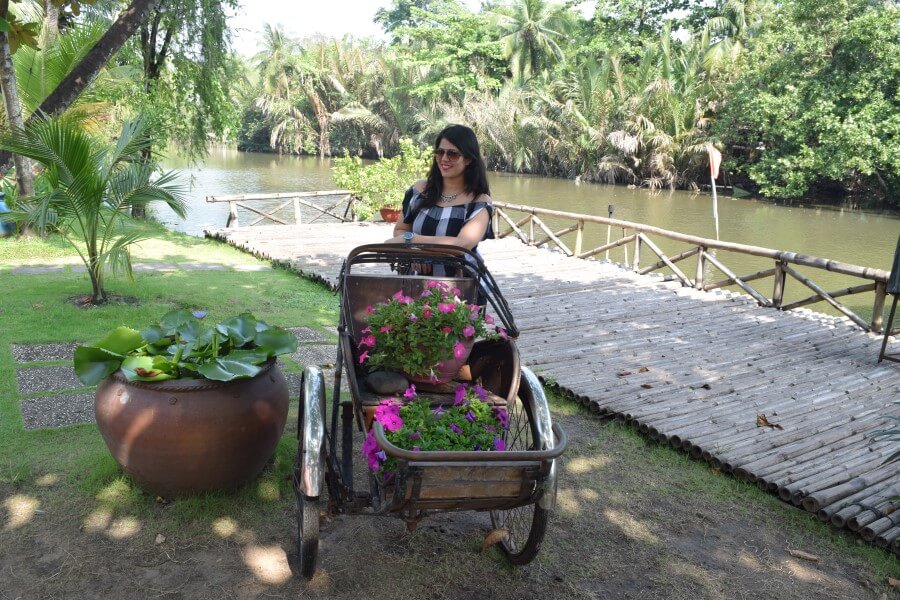 So this is our Ho Chi Minh Photo Journey, hope you will like it. Do share your precious comments with us and for more pictures just follow us on Instagram.