Top Attractions Ho Chi Minh City will cover all the major things to see in the city. This will be a perfect itinerary for your 2 days trip to Ho Chi Minh. It is also known as Saigon. The city has a great influence from France which is noticeable in its architecture and food. Ho Chi Minh City concludes in 24 districts but most of the tourist don't go beyond district 1, 3 and 5. All the major attractions are in these three districts. So here are the Top Attractions Ho Chi Minh City which you should cover while you are in this lovely city.
Must try delicious Pho Soup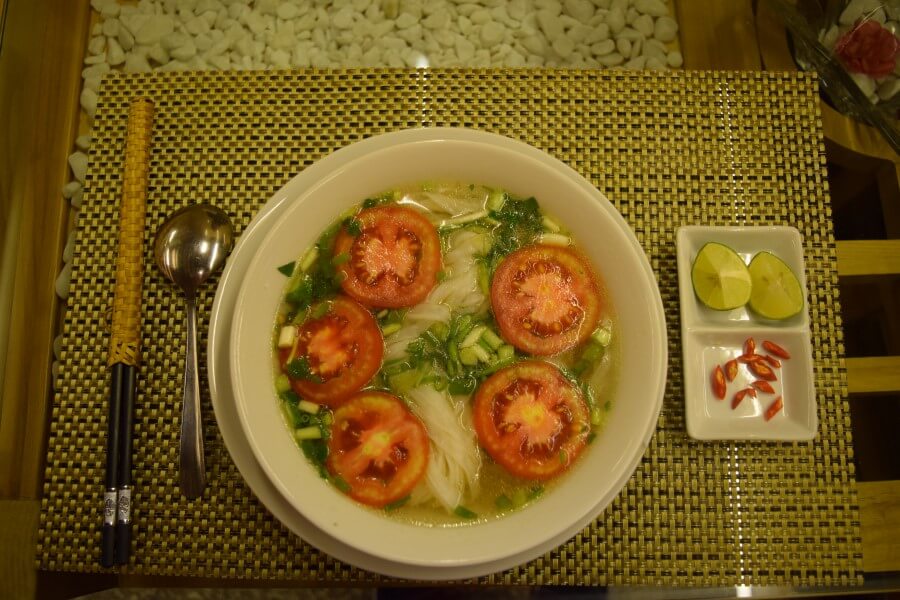 Pho soup is one of the famous dish in Vietnamese cuisine. It is very easy to find almost available at every restaurant or enjoy it in complete Vietnam style while sitting on a small stool at food stalls. It is among the top attractions Ho Chi Minh City
Notre Dame Cathedral
It is one of the famous cathedral in the city and is a beautiful building. It is similar to the Notre Dame Cathedral in Paris. Park in front of it is a nice stop for taking pictures with the cathedral. It is one of the busiest attraction.
Central Post Office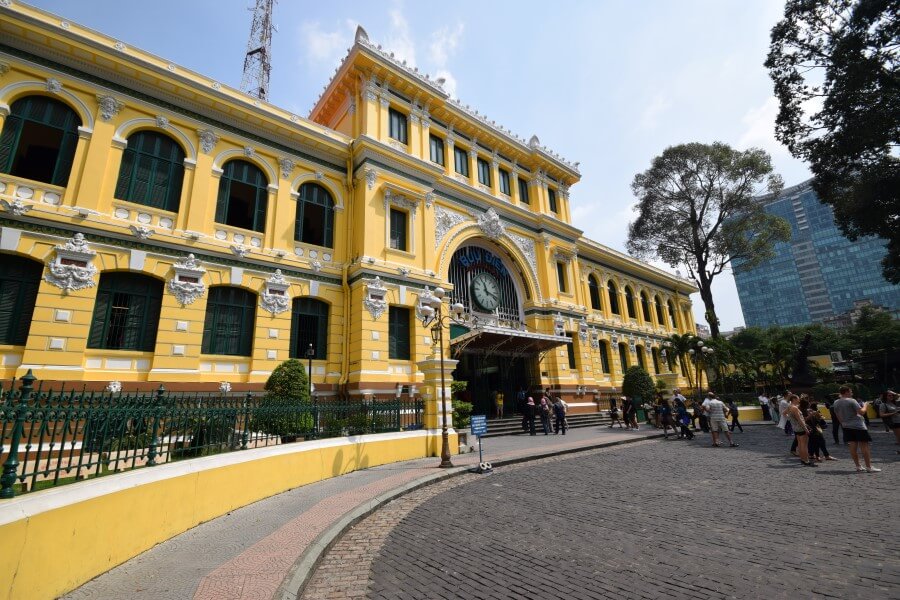 Telephone booth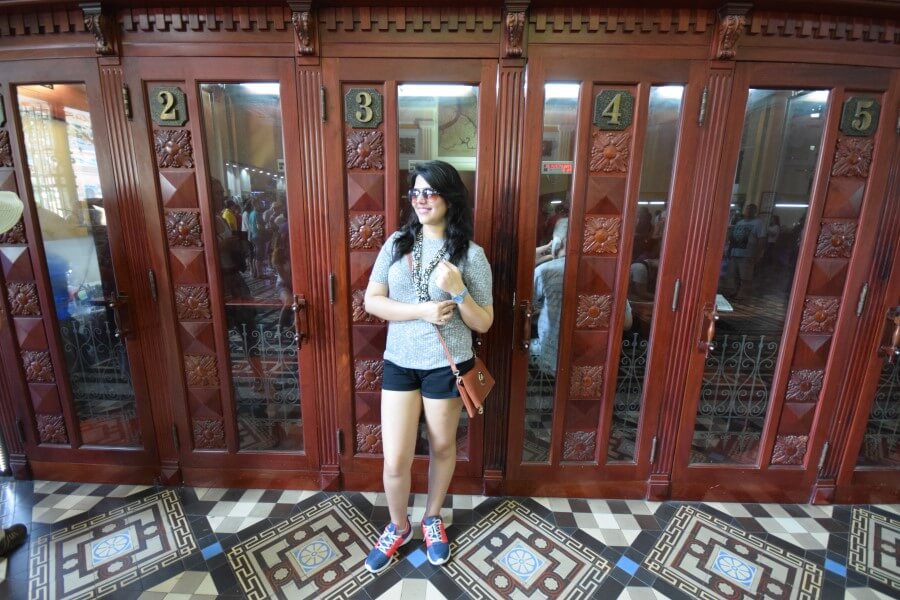 It has French architecture. Central Post Office building is next to the Notre Dame Cathedral. It is famous among the locals as the perfect place for their pre wedding photo shoot. When we reached there group of students were taking there photographs for their graduation day with this building in background.
Evening at Ho Chi Minh hall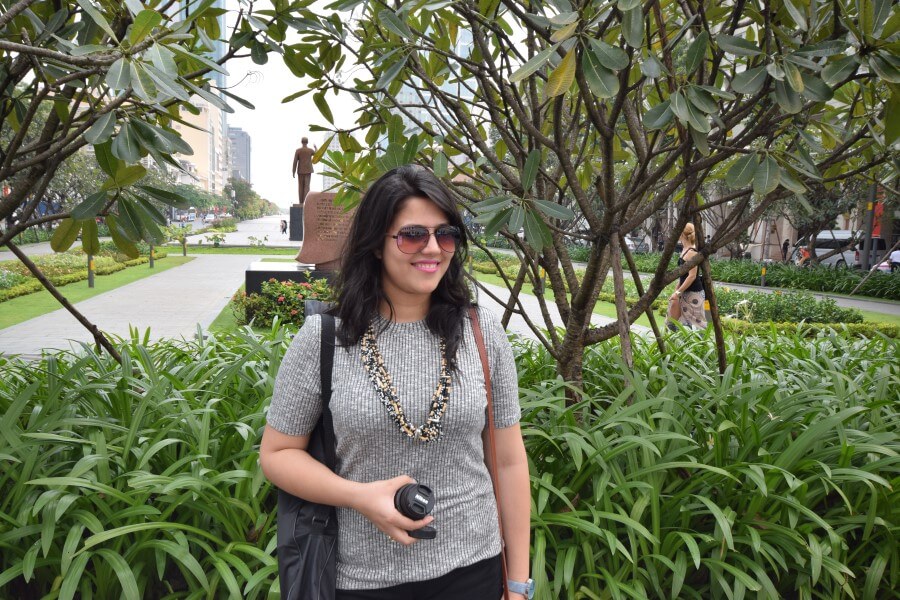 It is one of the prettiest building in the city and the garden in front is enhancing its charm. The Ho Chi Minh Hall is in Ho Chi Minh Square which in evening turns into one of the happening place. All the locals and tourist come here to relax and enjoy their evenings in the garden. This place is surrounded with many big shopping malls and shopping streets.
Saigon Opera House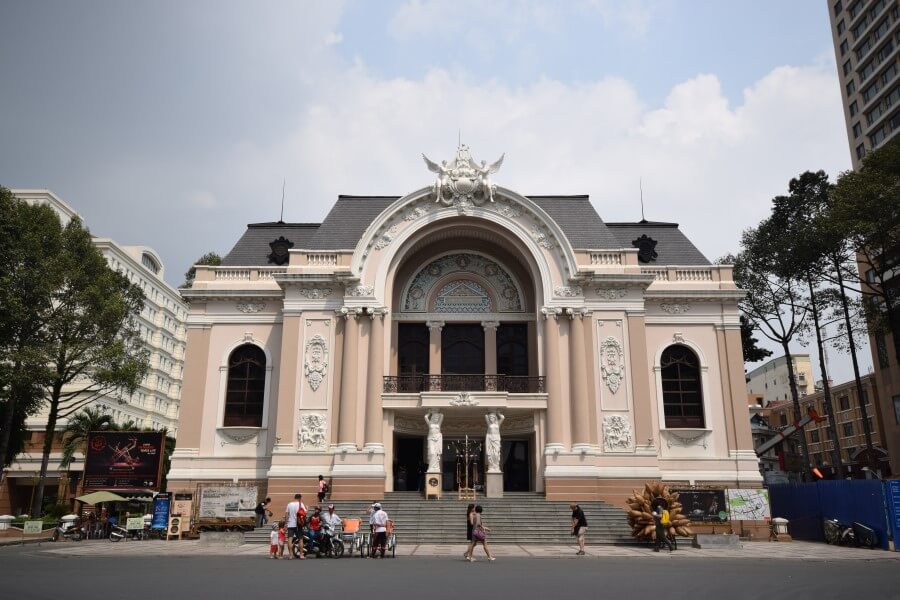 Do not forget to Watch performance in opera house. The building itself is very attractive. The shows are musical and acrobatic definitely you will enjoy every minute spend during the show.
War Remnants Museum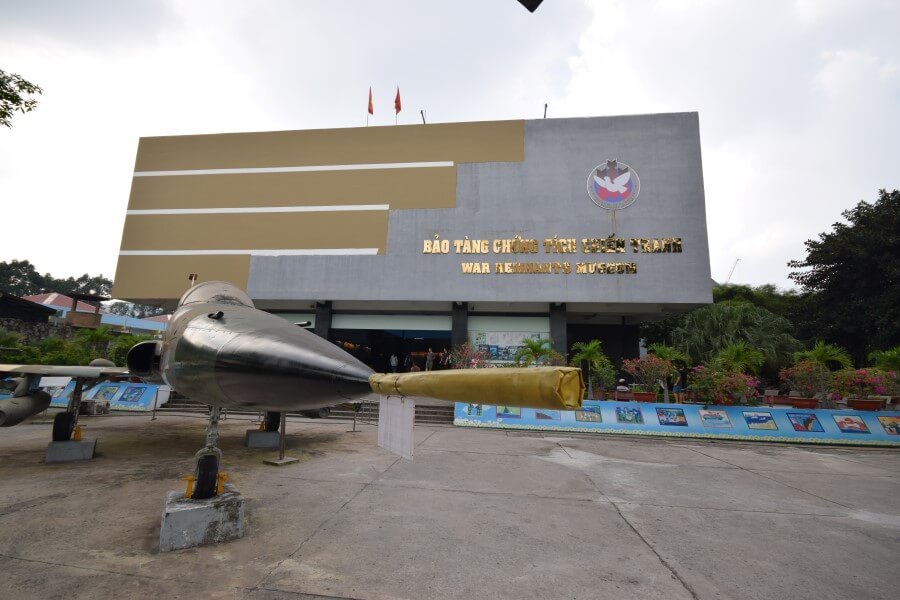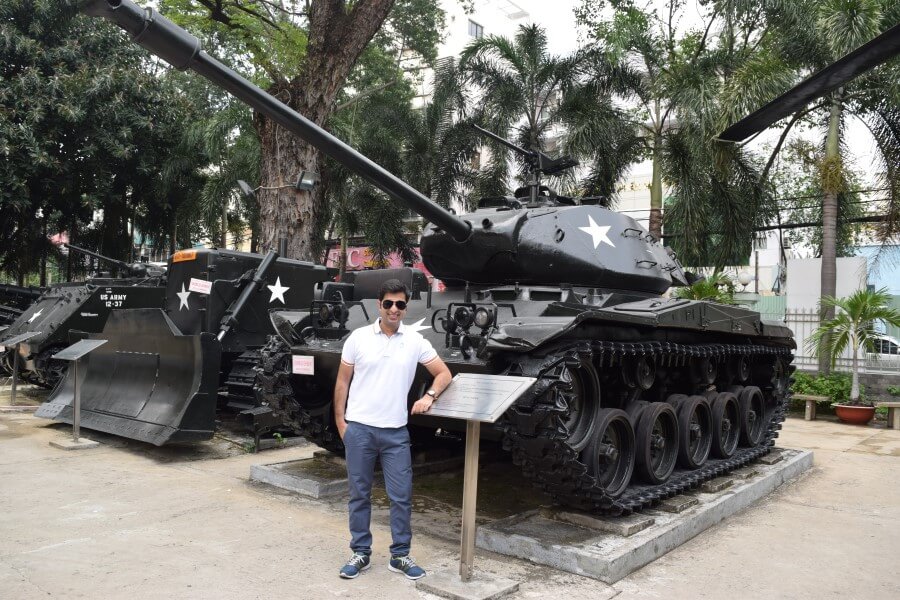 War Remnants Museum has kept all the sad and depressed stories related to Vietnam War. You will filled with sorrow and deep concern for the soldiers during war and you will also learn the disturbing facts of Vietnamese people even after the war.
History at the Independence Palace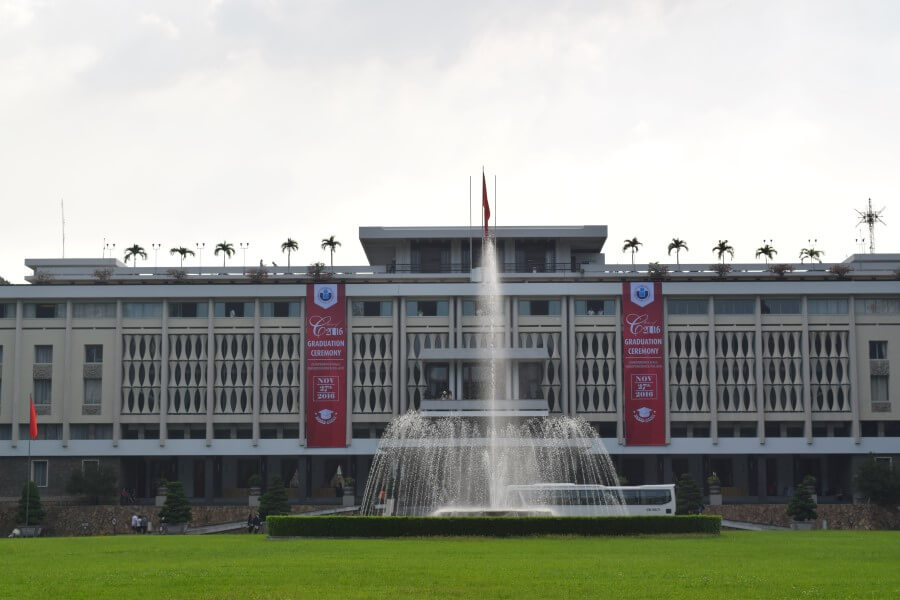 It is a huge building with a garden. Inside there are operation rooms from 60's, bunkers and helicopter of president which all are kept and displayed. The information is well explained.
Take a bird eye view of the city from Bitexco Financial Tower's Skydeck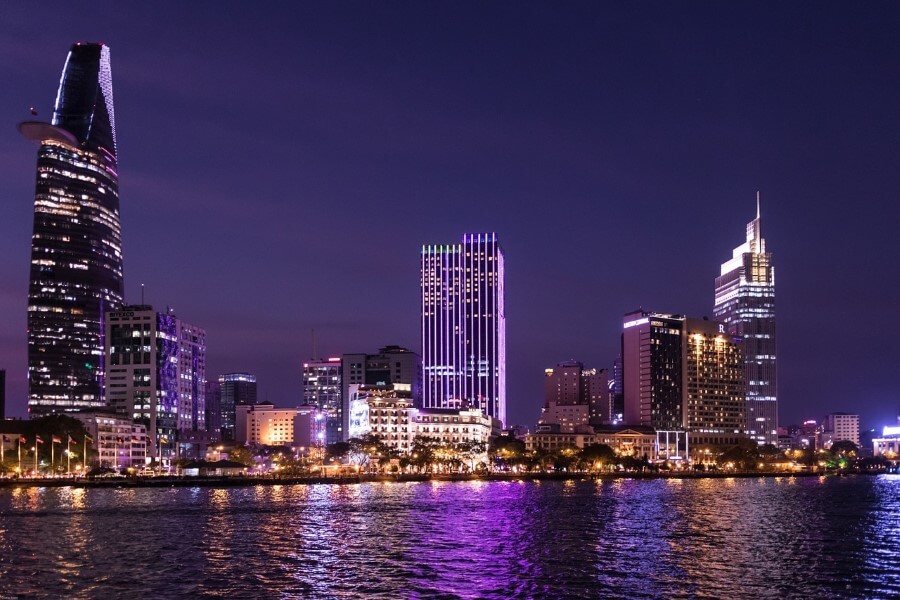 The tower is 68 story tall which is the highest in the city. There is a sky deck at 49th floor from where you can have an aerial view of the city or also you can enjoy your drink at 52nd floor restaurant/bar with a beautiful view.
Gateway to Binh Quoi Village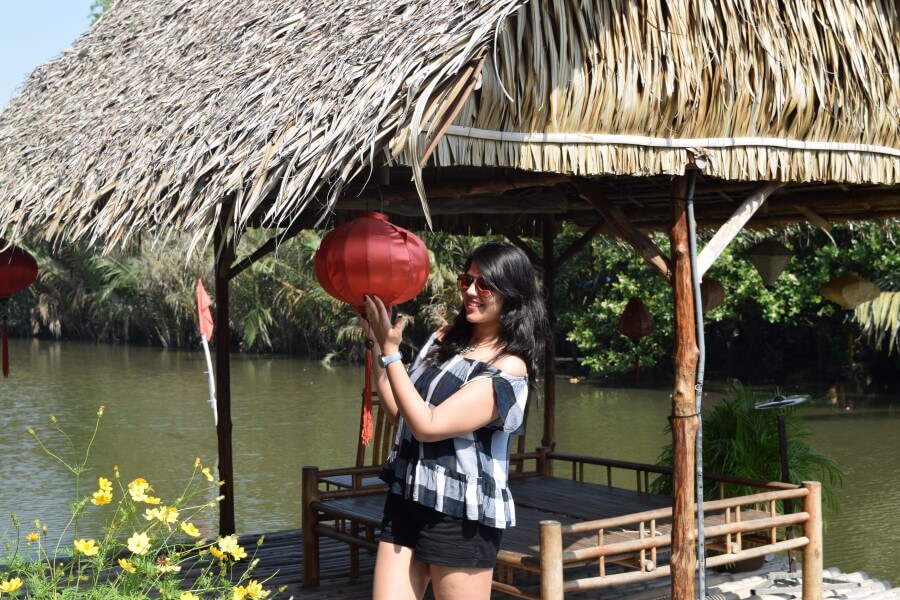 It is 30 minutes taxi journey from city center. This village is well maintained and a picnic spot in Ho Chi Minh. Binh Quoi Village is beautiful, greenery everywhere. There is a lake which is and add on to the scenery. You can also enjoy local cuisine here. Try to go in evening or morning avoid hot afternoon.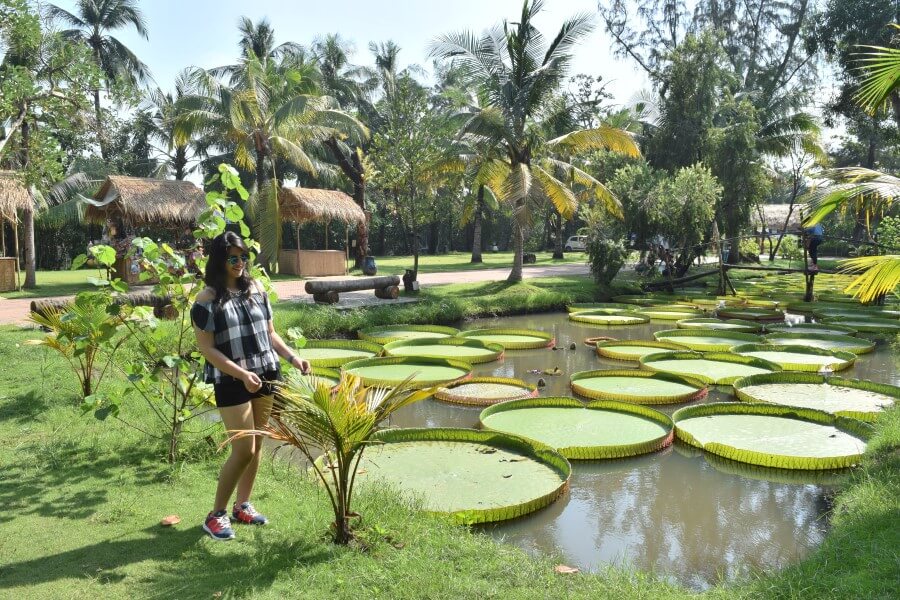 Shopping in Ho Chi Minh
There are so many options for shopping in the city depending on your budget and mood. Shopping here is one of the Top Things to do in Saigon (Ho Chi Minh) City.The city is packed with shopping complex, malls, shopping streets and local markets choice is all yours.
There are shopping malls such as Diamond plaza mall, Vincom Center, The Reverie Saigon, Saigon square, Saigon center, Saigon Plaza.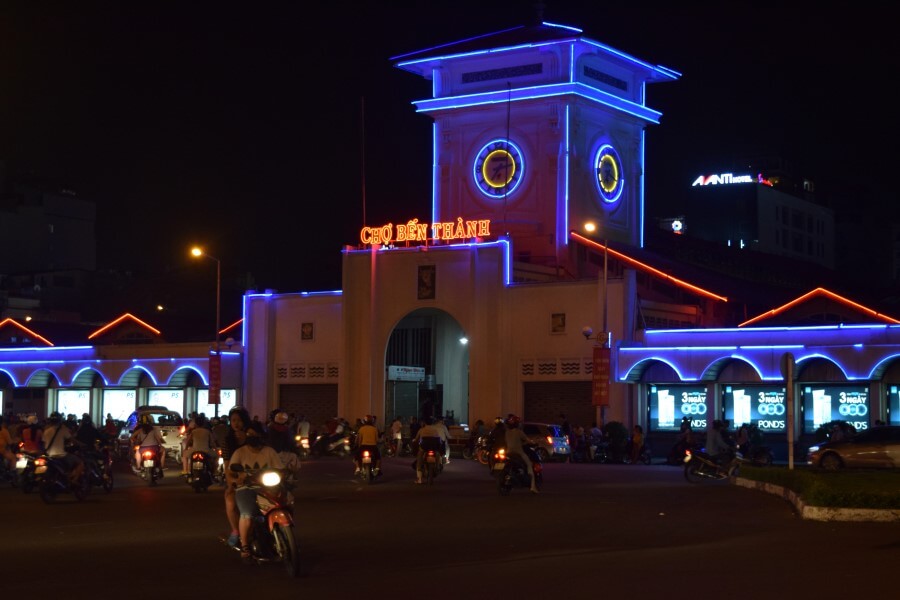 Also local markets are famous in Ho chi Minh such as Binh Tay Market, Ben Thanh Market, Tan Dinh Market, Chợ Dân Sinh. These are the local markets where you can find almost everything from fresh fruits and vegetables to the clothes and cook-wares. But ready to bargain hard.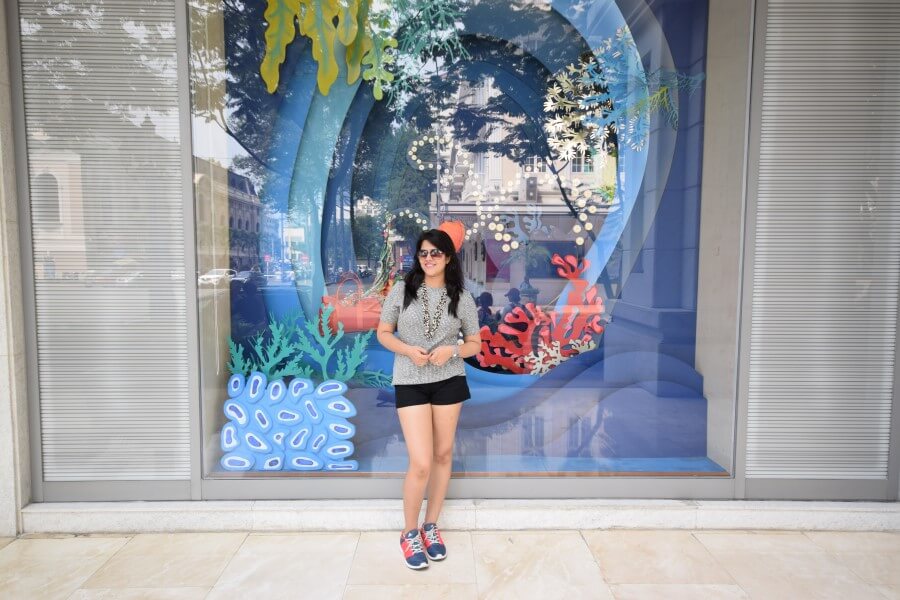 So this was our recommended Top Attractions Ho Chi Minh City. Hope you have enjoyed reading it. For more pictures follow us on Instagram