Chiang Mai is one of the most beautiful city of Thailand which is situated in the northern region of the country. Travelpeppy will take you to the beautiful mountain city of Thailand through our photo journey.
Chiang Mai is popular among all types of tourist, travelers and all the people around with a camera in hand 😉 We will give you the glimpse of our relaxed and cool trip to the "Rose of the North".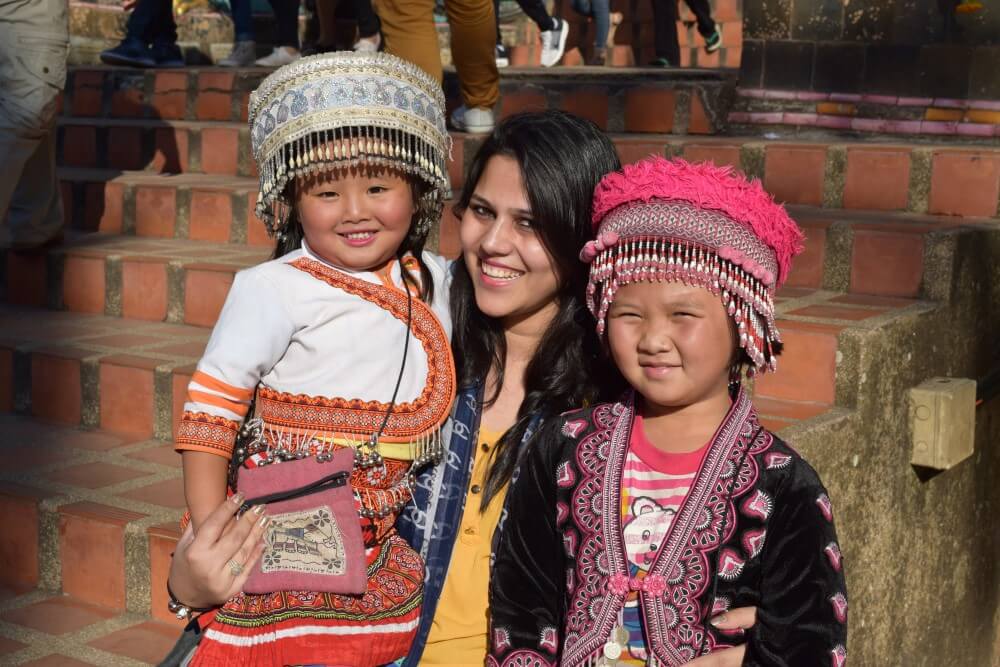 The cosmopolitan and fresh air of Chiang Mai attracts lots of expats to get settled here. The most obvious reason for this move must be the greenery, cool-minded people and cheap living in comparison to the capital of Thailand, Bangkok.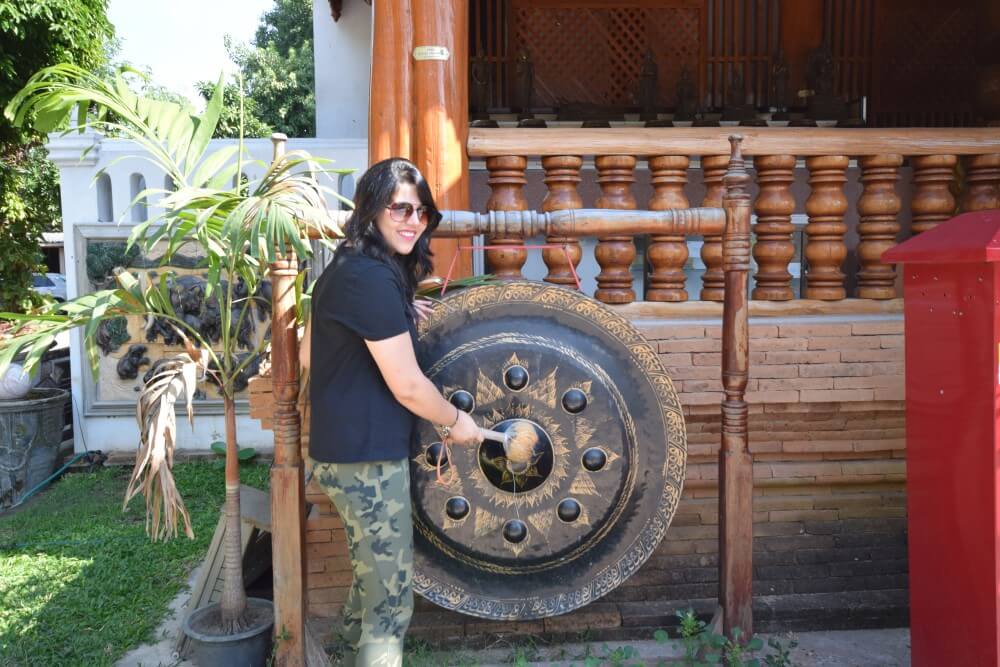 We will try to cover all the major attractions and activities offered here to encourage you to visit this beautiful city. Not everything can be seen in 2-3 days trip but you can pick which suits you the best from Chiang Mai photo journey.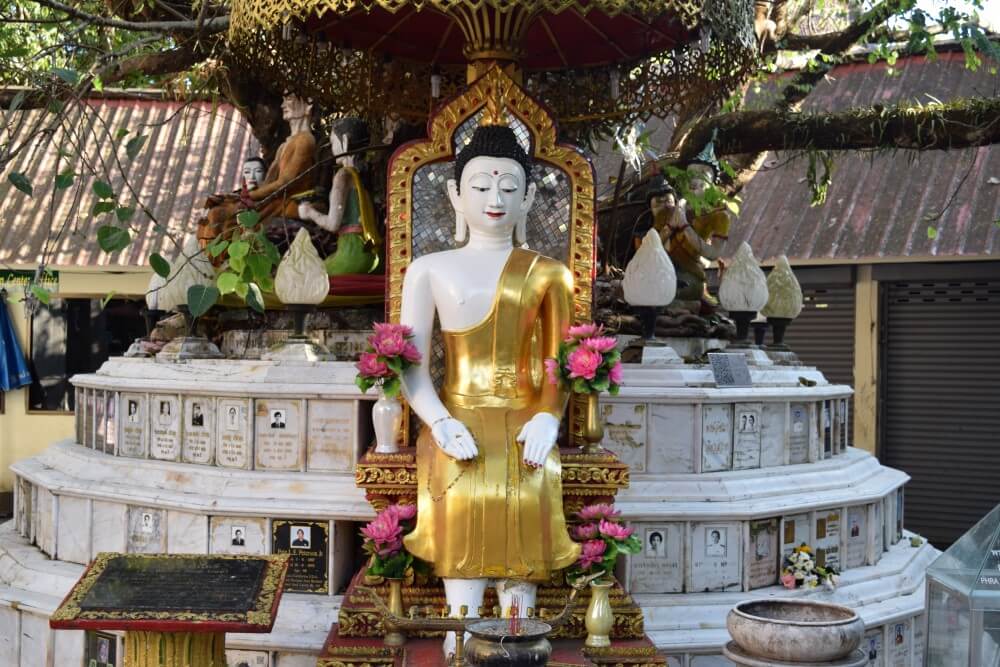 Chiang Mai Temple tour
Chiang Mai is a land of temples. There are so many beautiful temple and all are differently eye catchy. You can't visit all the temples because for that you need to stay for a long period of time. When you are in Chiang Mai you have to visit some of the famous and beautiful temples. So we are sharing some of the magnificent pictures of them through our Chiang Mai photo journey.
Wat Lok Moli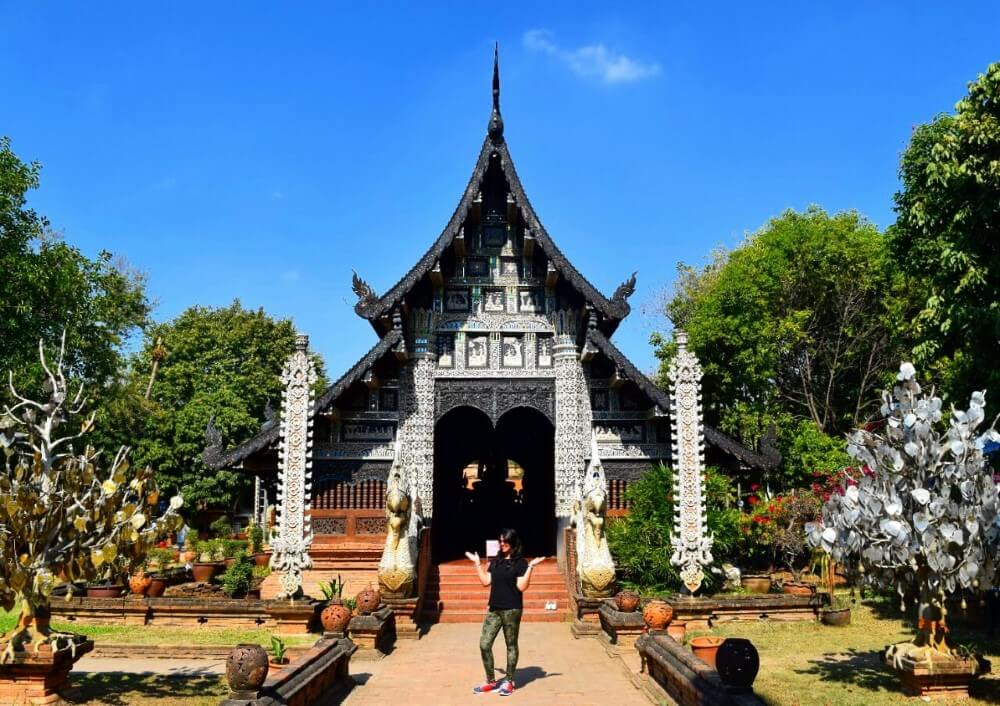 Wat Ban Den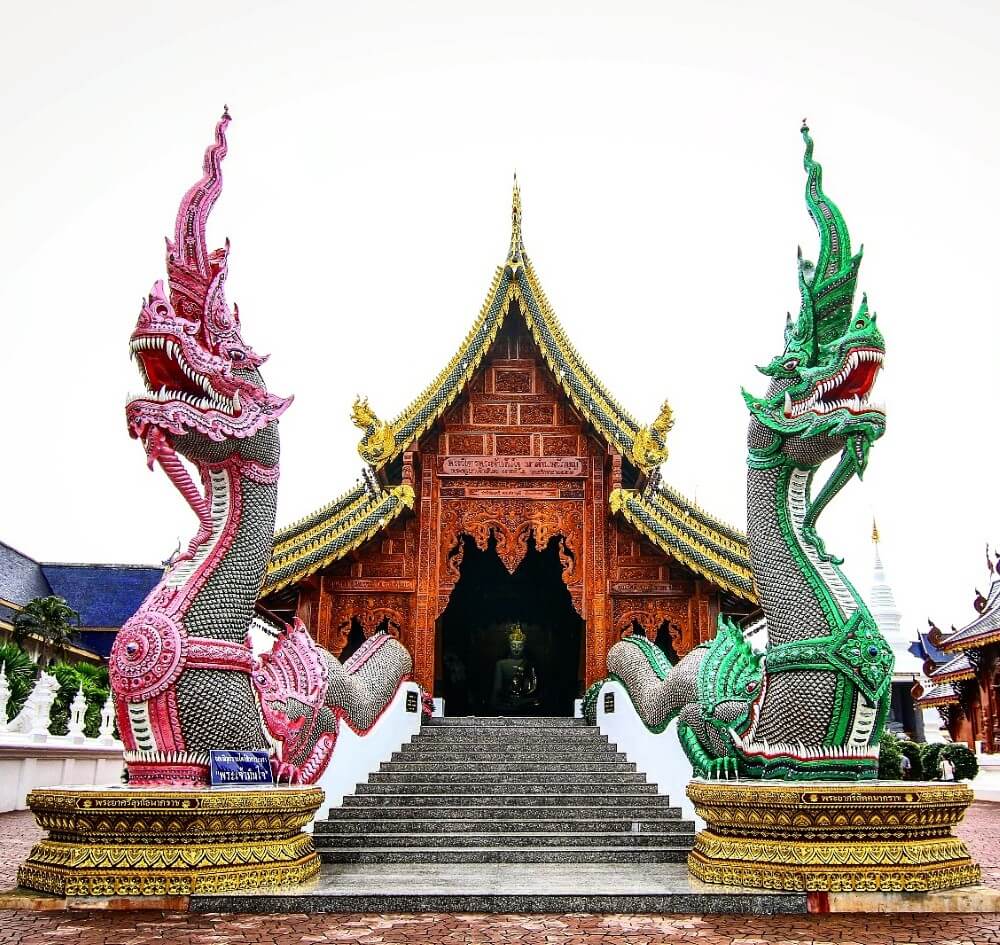 Wat Chedi Luang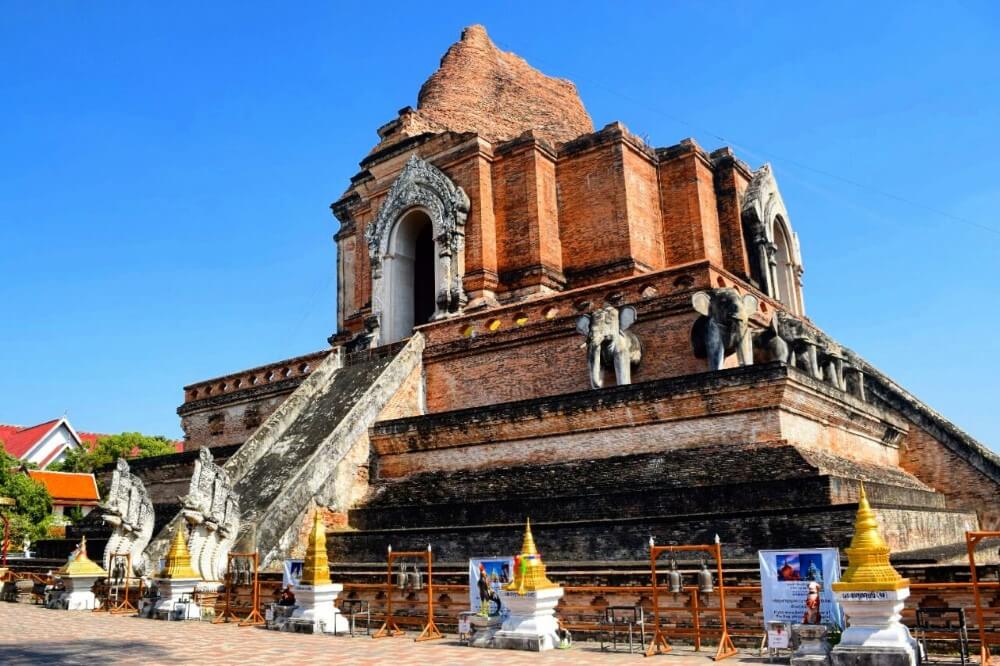 Wat Phra Singh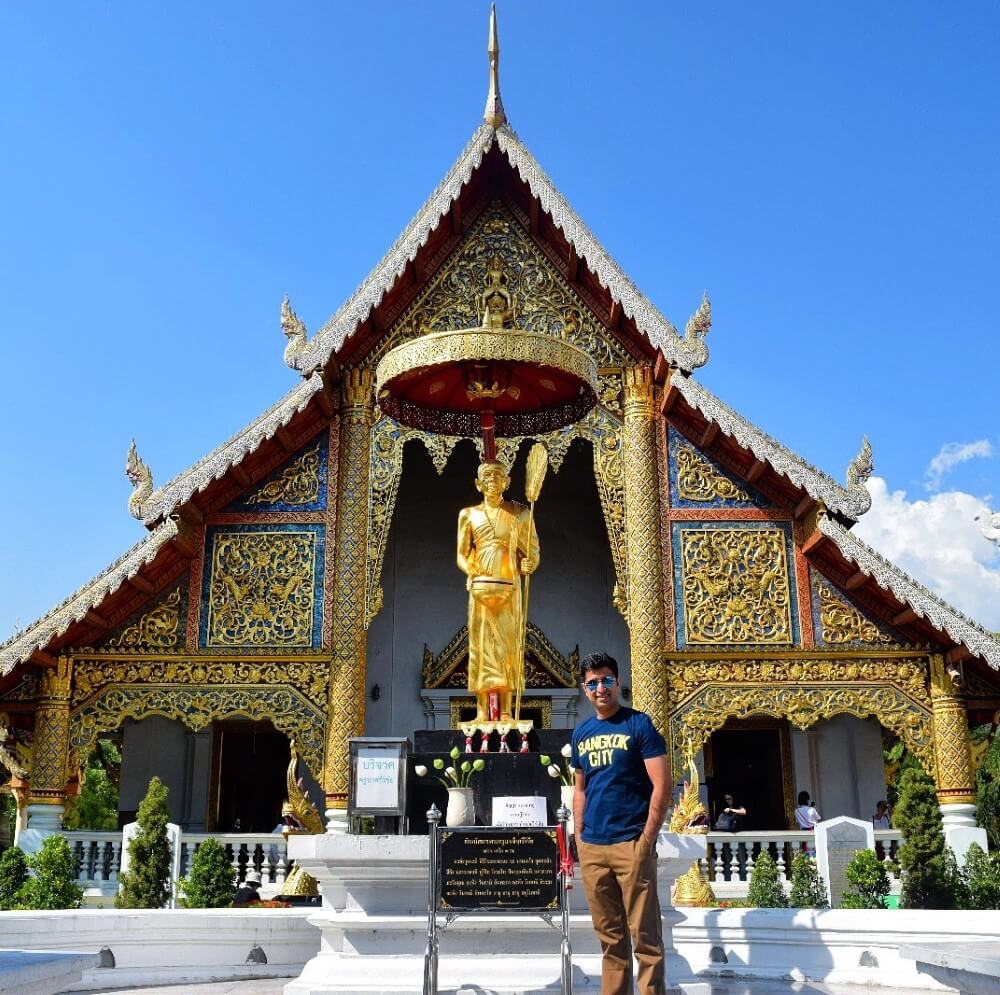 Book Here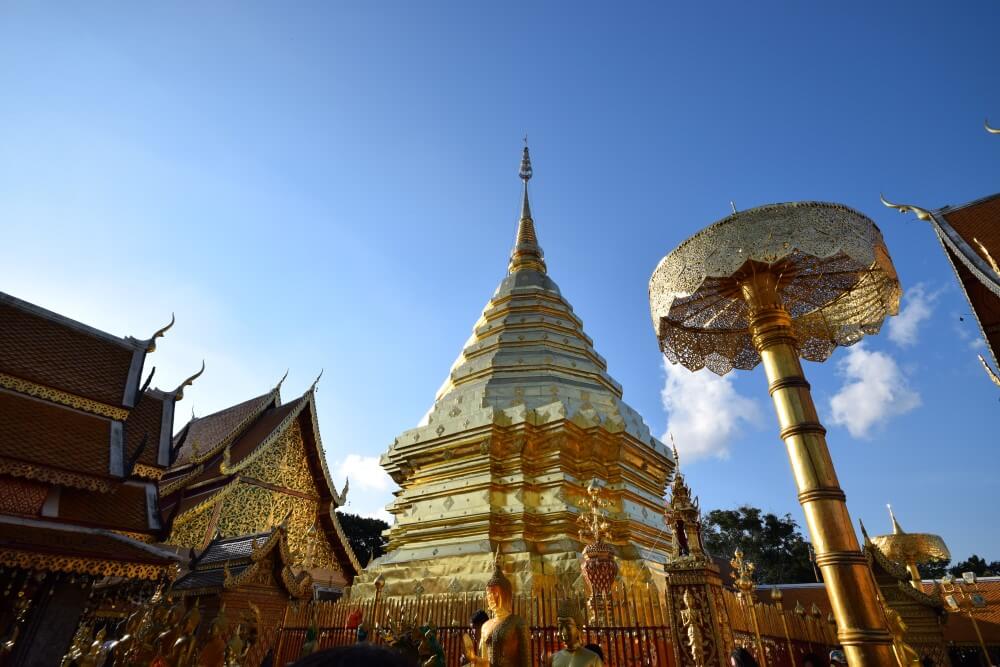 When you are in Chiang Mai do visit the top of mountain to have an eagle eye view from there. Visit Wat Phra That Doi Suthep, it is on the top of mountain. Rent a bike to enjoy this journey.
The Wat Phra That Doi Suthep is a beautiful Buddhist temple, to reach there you have to climb easy stairs way of around 200 steps.
Stairs of Doi Suthep temple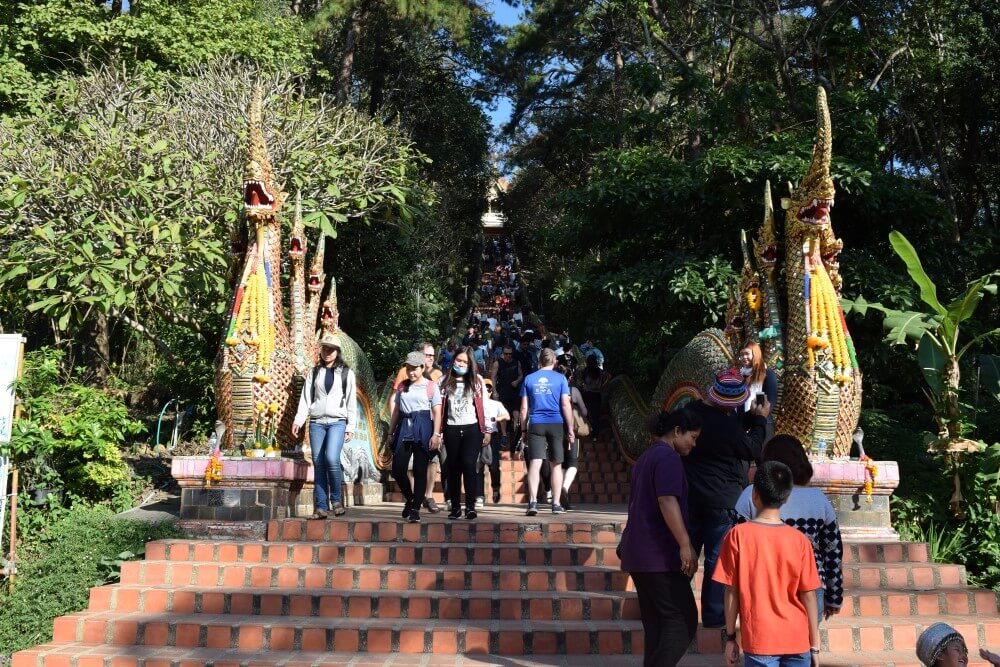 Temple terrace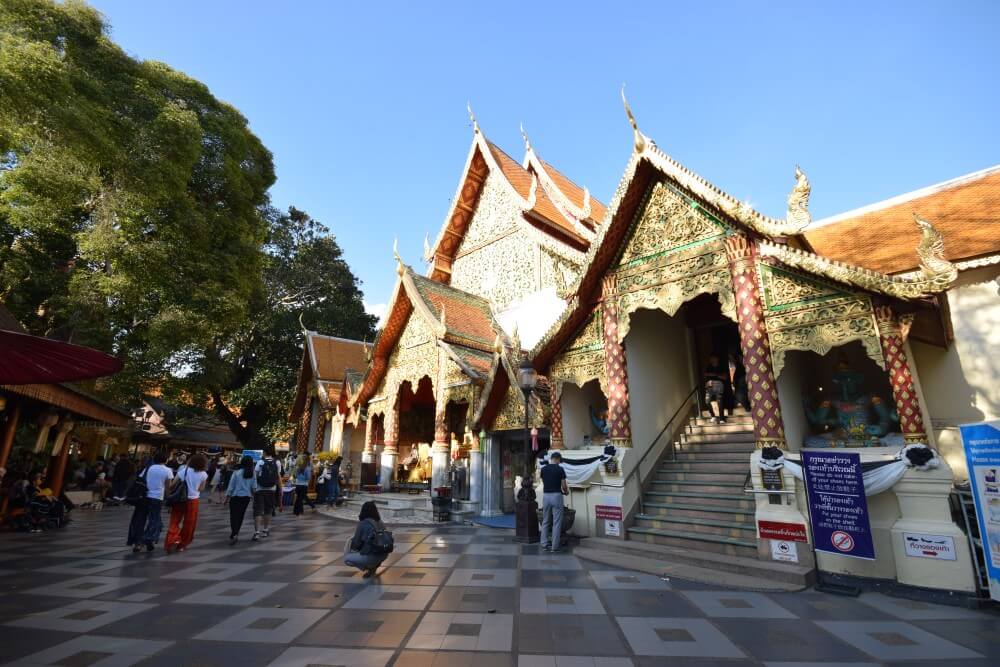 View from Wat Phra That Doi Suthep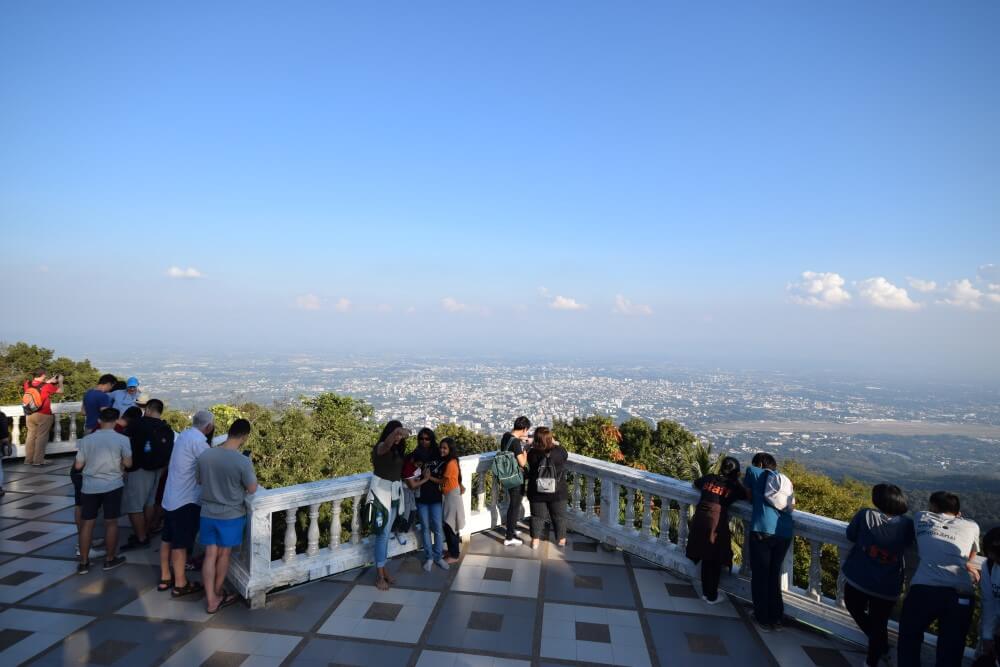 Monk Chat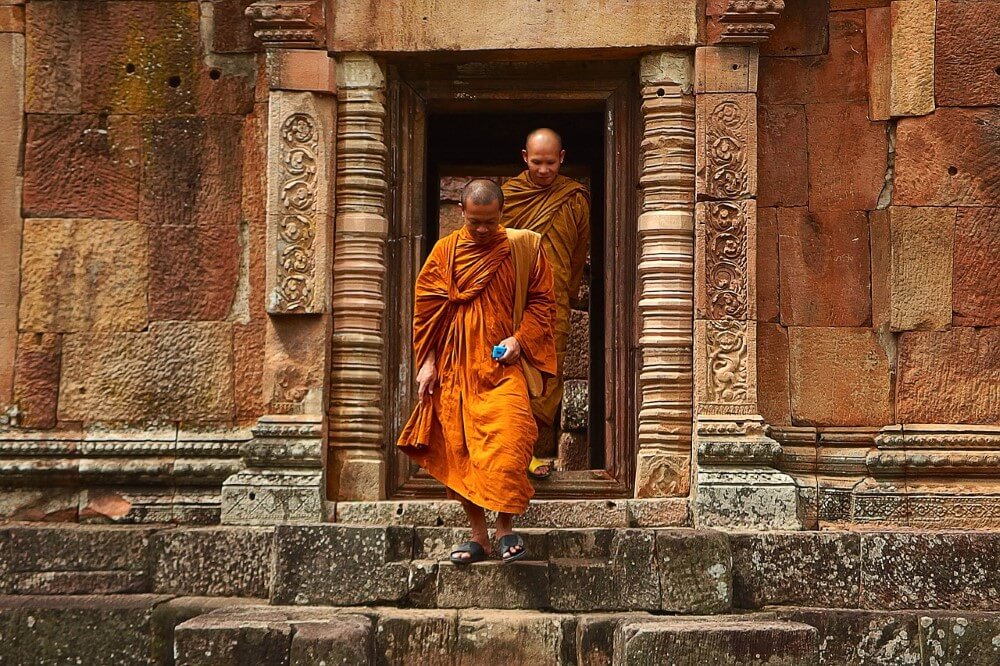 Monk Chat is also very famous activity in Chiang Mai. It will be a great and whole new experience for you. Thailand's 95% population is Buddhist. Monk chat will be very interesting gateway to know more about the lifestyle, do's and don'ts of the culture.
Khao soi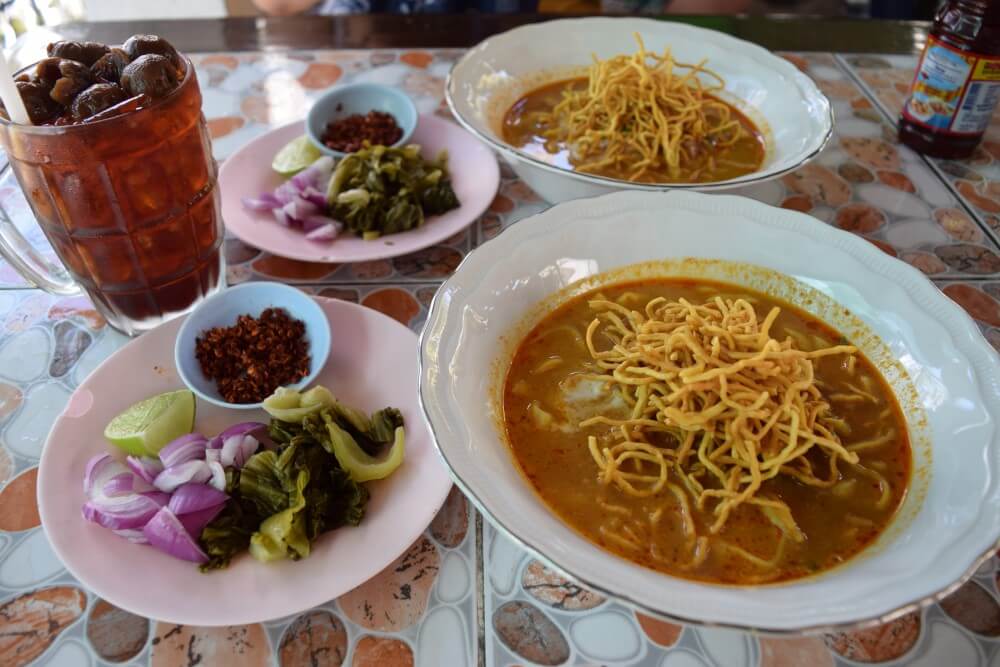 When you are in Chiang Mai don't forget to dig in the super delicious bowl of khao soi. It is one of the best local food we ever had in Thailand. Khao soi is not as famous as Pad Thai and Green Curry but trust me it should be. It is like heaven in a bowl. Simply delicious!
Explore old town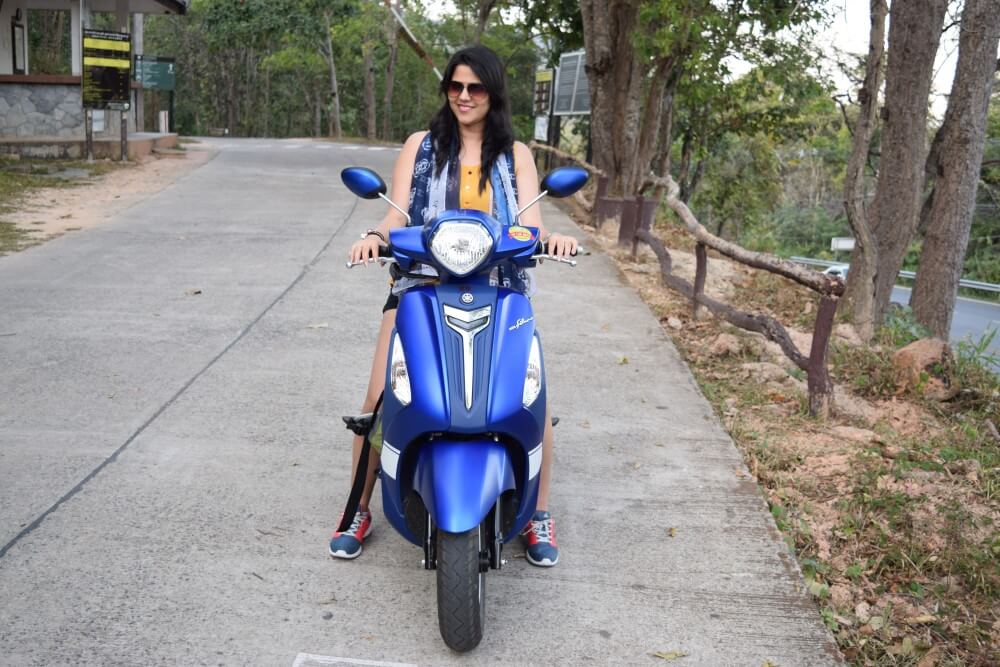 Go and explore old town in evening as it is quite hot in day time even in the month of December. Old town is full of cafes, restaurants, temples and of course tourists. Old town is a wonderful place to hang around. If weather is not favorable for walking you can easily rent a bike and enjoy the city.
Night Markets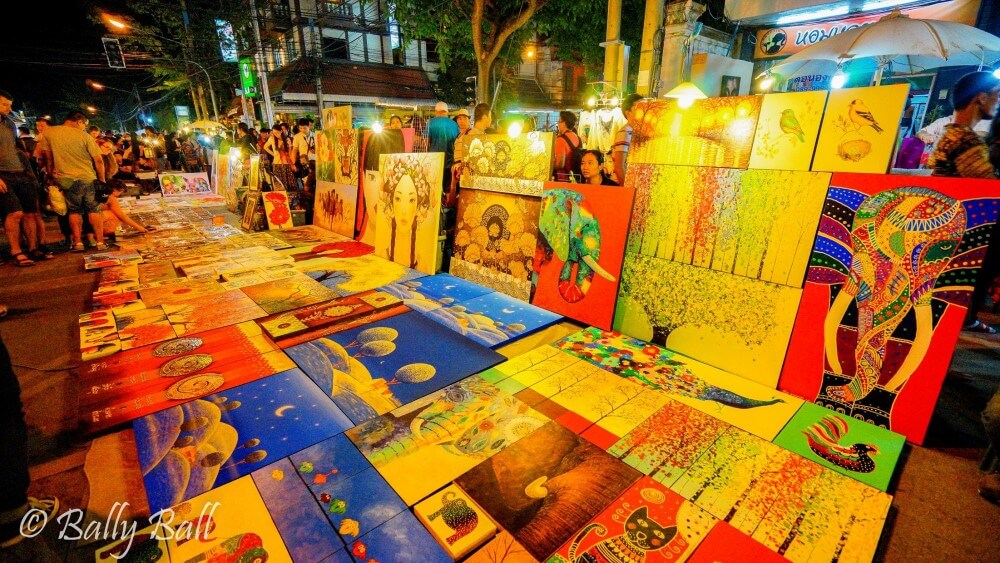 For your nights Chiang Mai offers you the tourist packed night markets. The night markets are arranged every night. We recommend you to explore Sunday's night market. It is huge and outstanding. You will see lots of local venders. You can buy souvenirs from here and can eat the best local food of Chiang Mai. There are many things to try like Coconut ice cream, khao soi, crepe and mango sticky rice. For some adventurous people you can treat yourself with scary looking crispy worms which are very famous here.
Also you will get a chance to taste the fresh strawberries directly from the farms, super delicious !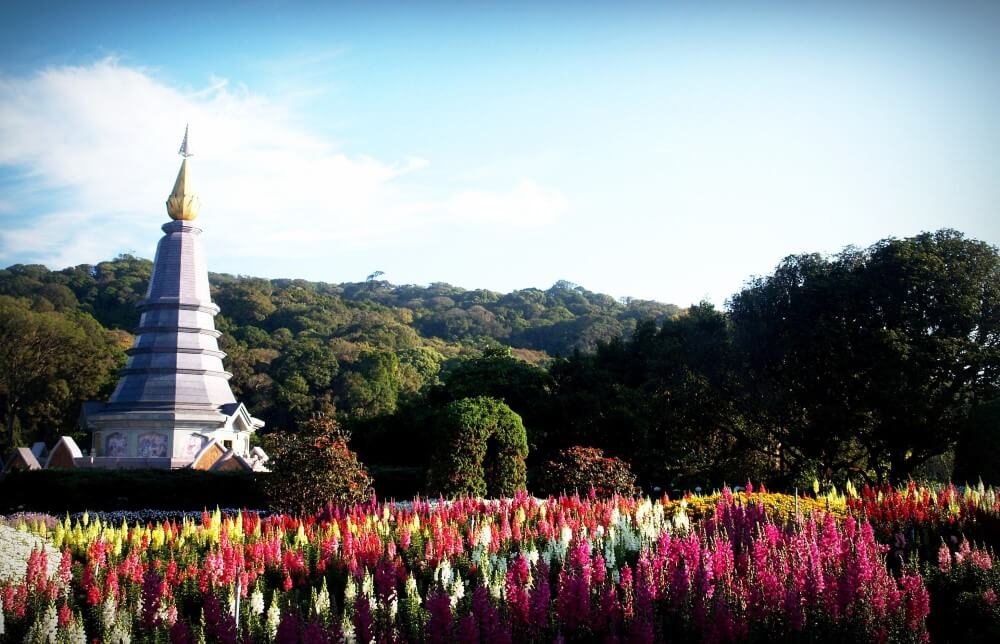 When you are in Chiang Mai, Doi Inthanon National Park is a must visit. This park is a home to wide green forest, mountain cool breeze, tribal villages and is one of the highest point in Thailand. The place is very beautiful with lush green gardens and amazing view points. Don't miss sunrise and sunset view from top of the country. You will notice variety of bird's species and different kind of flowering plants which will all together lead to an amazing experience.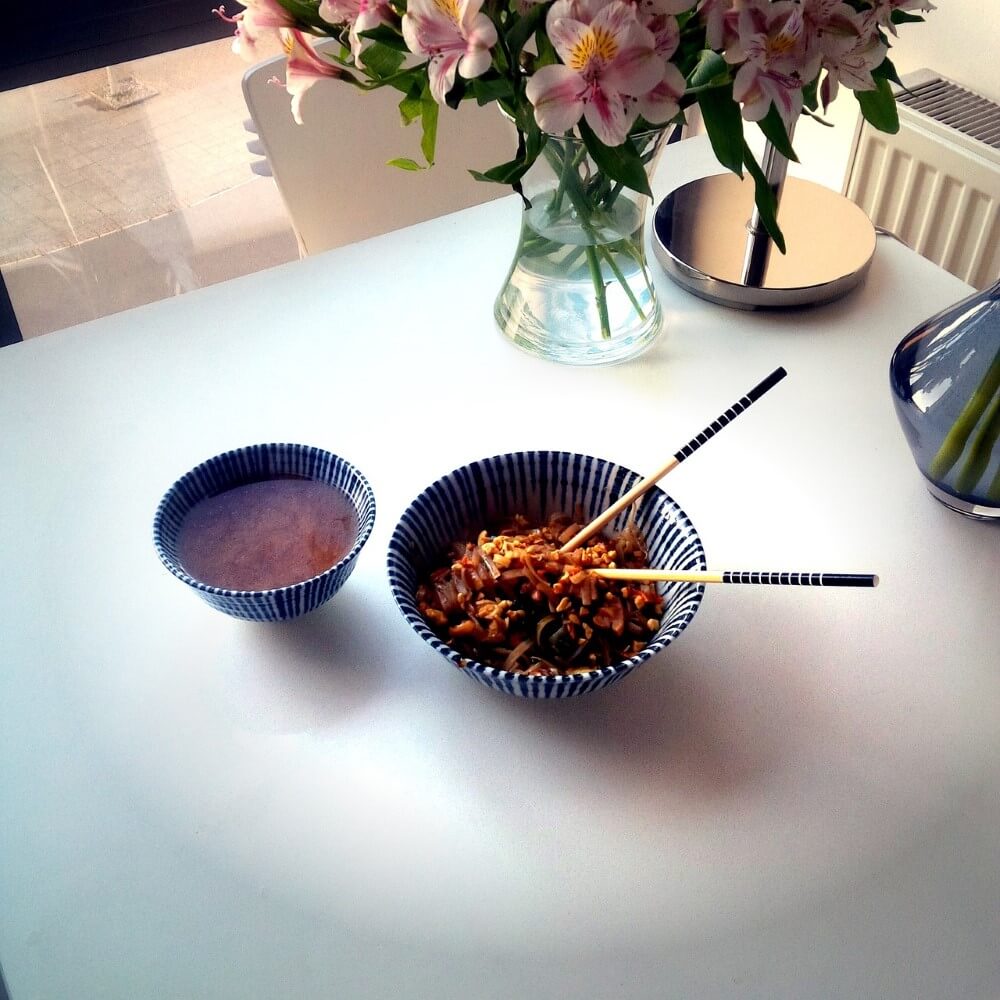 Cooking classes in Chiang Mai are very popular. There are variety of cooking courses which teach travelers to cook super healthy, delicious and simple Thai meals. They have courses for beginners to masters of cooking. We will suggest organic Thai cooking classes they are simply the best.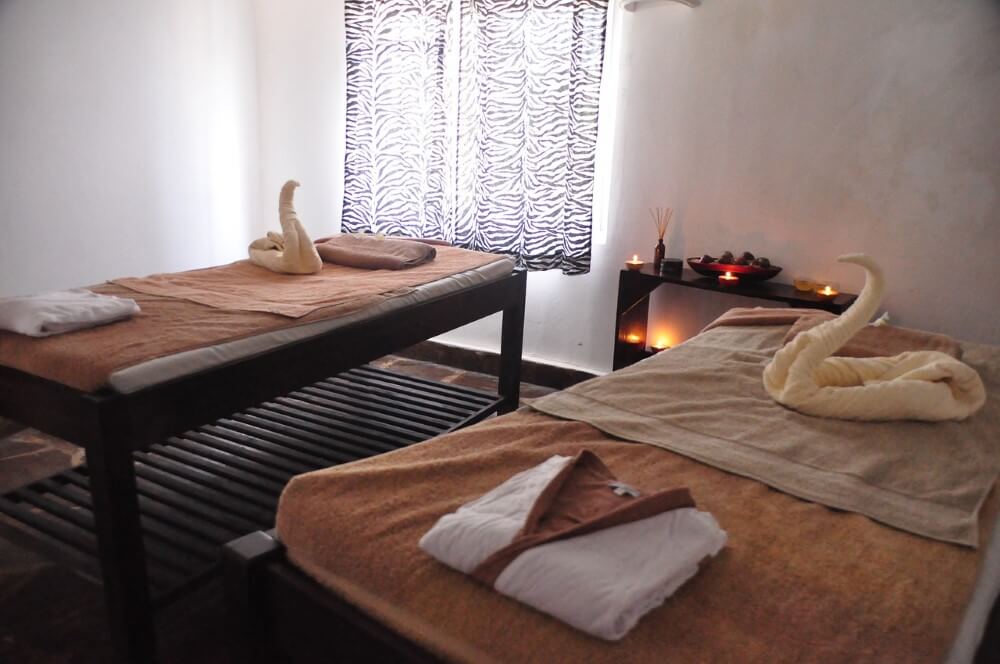 Chiang Mai is also a meditation capital of Thailand. So come here and relax your mind and soul either in a yoga class or while having a good massage in Thai style.
Release a Lantern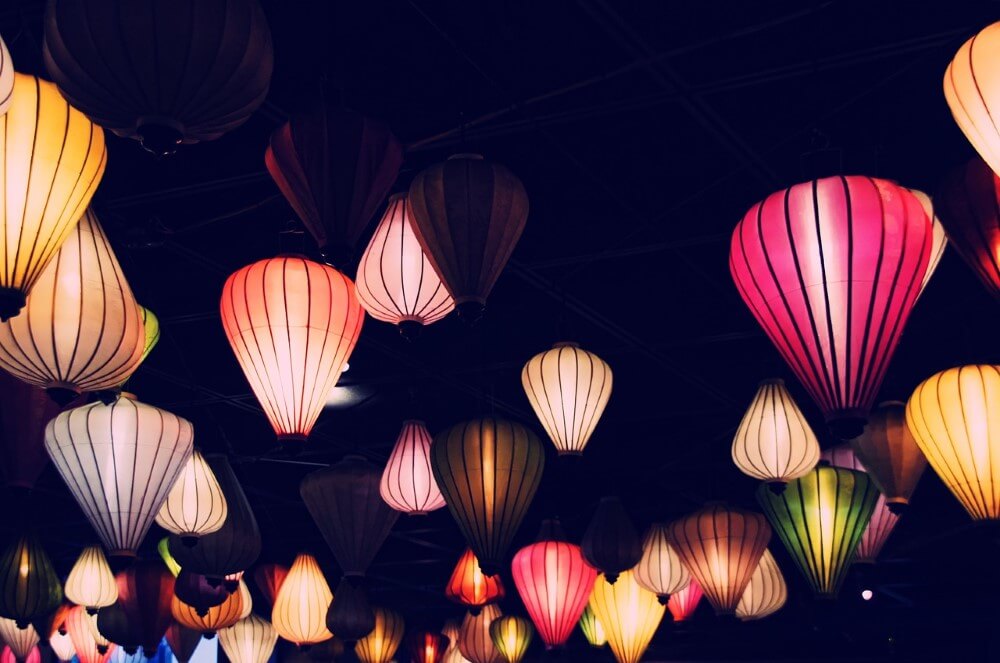 Release a Lanternat Loy Krathong festival. It is a beautiful festival celebrated at every part of Thailand. But here celebrations are lot more special. They release lanterns in the air.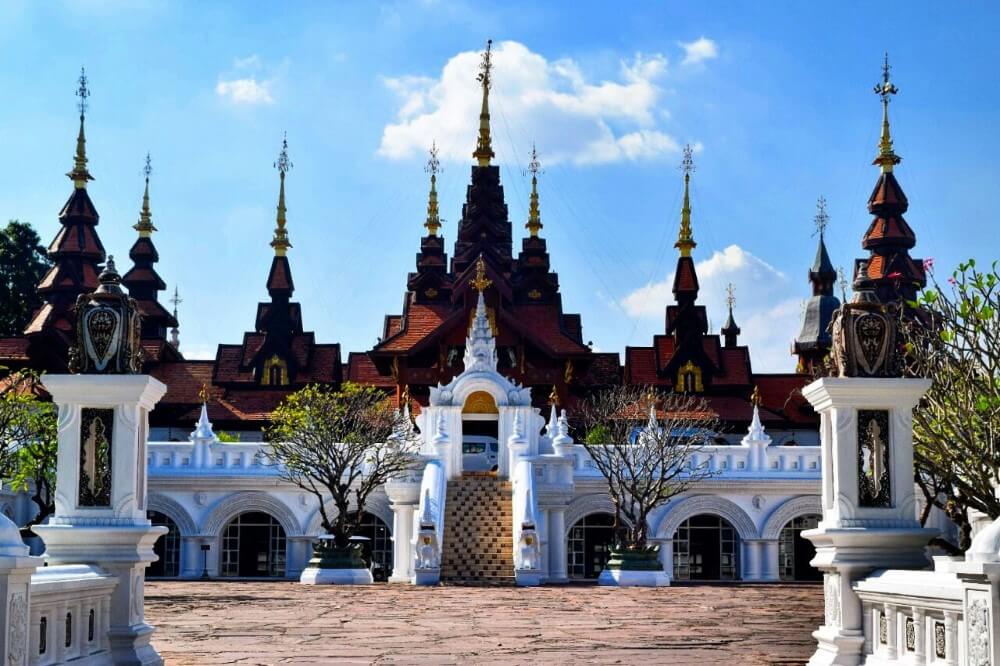 They serve unlimited buffet of cakes and sweet. So, for people with sweet tooth don't forget to put Dhara Dhevi cake shop in Chiang Mai on your list to do.
For adventure lover adults Chiang Mai offers Jungle flight sport. Certainly not for the people who are afraid of heights. You will feel like "Tarzan" in jungle. The instructors are experienced and helpful. Overall it will be a great and new experience for you.
Huay Keaw Waterfall
Visit Huay Keaw Waterfall to cool down the effect of heat. It is walking distance from Chiang Mai zoo. It is a beautiful and small waterfall inside a park. There are few places for swimming too. Huay Keaw Waterfall is a picnic place for locals. There are few slippery stones so be cautious while climbing up through the waterfall.
Beautiful kids of Chiang Mai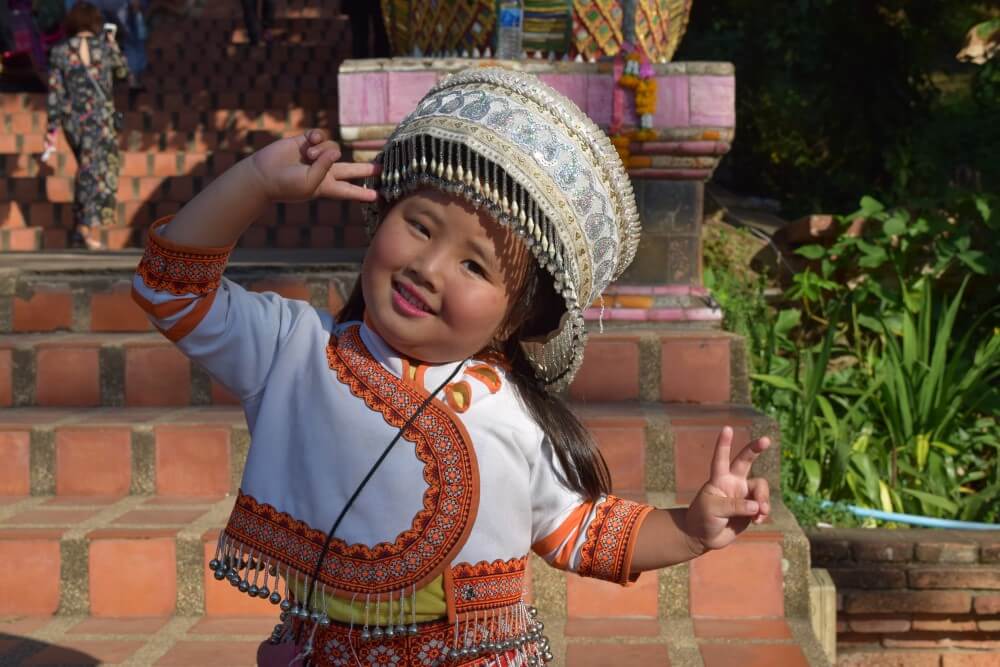 Dancing baby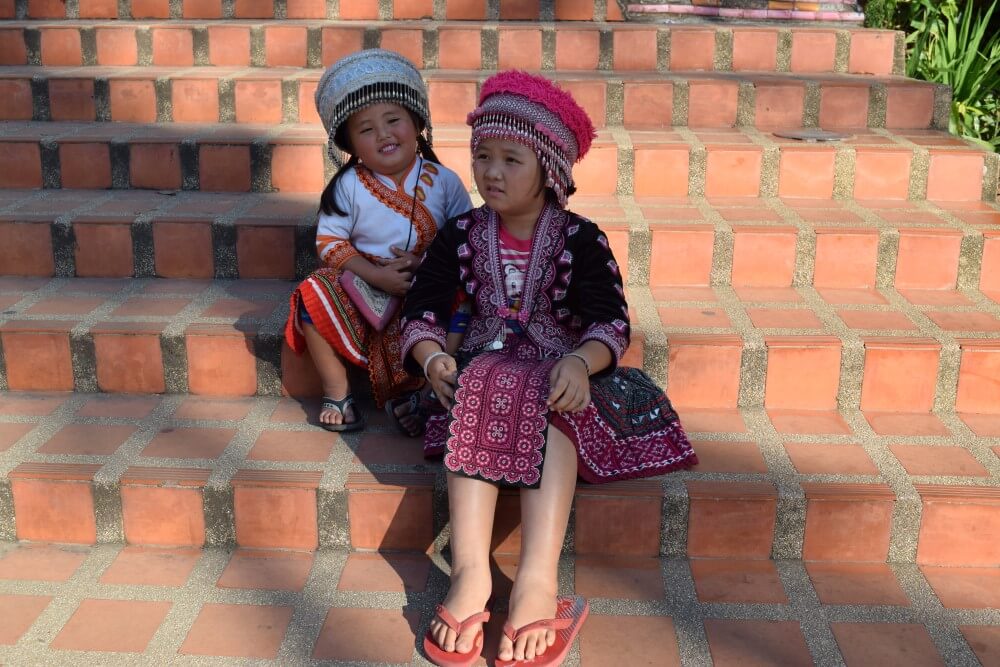 Travelpeppy doesn't supports following activities in Chiang Mai or anywhere else.
There are other famous activities in Chiang Mai but travelpeppy doesn't support them. Tuk-tuk drivers, hotel people and other attraction guides will conclude them in their list to do in Chiang Mai. We really not support visiting Tiger Kingdom and Elephant Trekking.
Our Chiang mai trip was short but quite relaxing. Hope you have enjoyed our photo journey.Do share your precious comments with us and for more pictures just follow us on Instagram.