Chiang Mai is a beautiful city of Thailand situated in the north of the country. It is a famous destination among all kind of tourists be it bag packers, travelers, bloggers, peace lover and adventures. Even from past few years in search of peace and relaxation expats are moving from overcrowded Bangkok to get settled in Chiang Mai. It is also popular for its fresh and organic local food. In our Chiang Mai Travel Guide we will brief all about the city.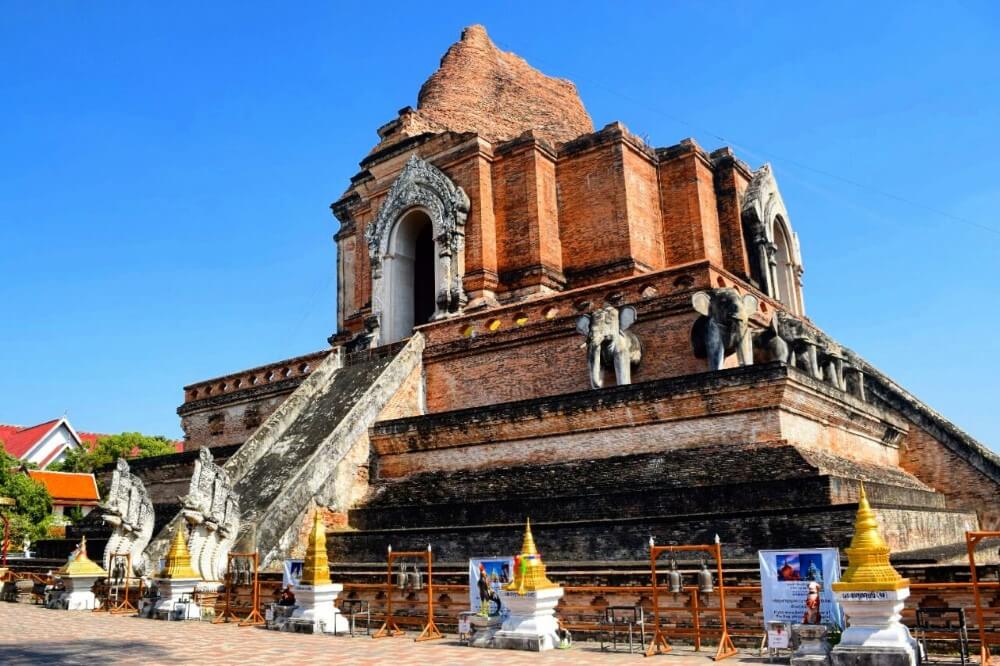 Chiang Mai Travel Guide: How to reach
Chiang Mai is in the north of Bangkok. It is around 700kms away from Bangkok. There are many ways to reach Chiang Mai.
Flight: Chiang Mai is well connected with domestic and international flights. It is just 1 hour fly time from Bangkok.
Airlines which are connected to Chiang Mai are Airasia, Thai Airways, Nok Air, Vietjet, Bangkok Airways.
Bus: There are bus route connected to Chiang Mai. Minivans are also available from different parts of Thailand. From Bangkok it takes 11 hours bus ride to reach Chiang Mai. Buses from Bangkok to Chiang Mai runs from Mo Chit station every hour between 05:30 and 22:00.
Train: There are train which runs between Bangkok to Chiang Mai and takes 12 hours. The train starts from Hua Lamphong station. Overnight train journey is the best way to cover the long distance. There are day trains too.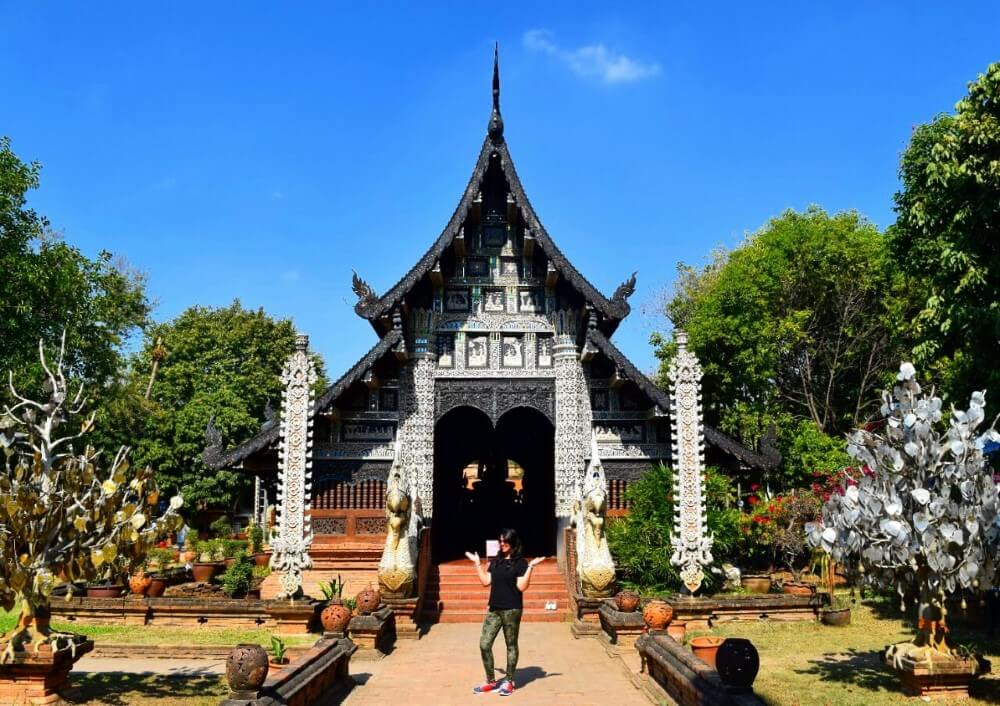 Chiang Mai Travel Guide: Where to stay
It totally depends on your travelling style. Here are some categories available in Chiang Mai. The popular neighborhoods in Chiang Mai are Nimmanhaemin, Old city, Lang Mor, Naa Mor.
Hotels: Chiang Mai has hotels for everyone, whether you are on budget or you need a luxurious stay , this city has it all. You can search your preferences on Agoda which provides the best rates.
Hostel: Most of the hostel and cheap guesthouse are located in the old city. Dorm room starts with 125 TBH and guesthouses starts with 200 TBH. The price will increase according to the comforts in the room like air conditioner and big size beds. There are also expensive guesthouses available in the city with big rooms, comfy beds and large kitchen.
AirBnB: There are lot of AirBnb options available in Chiang Mai. You can check for them according to your requirement of a room or full apartment.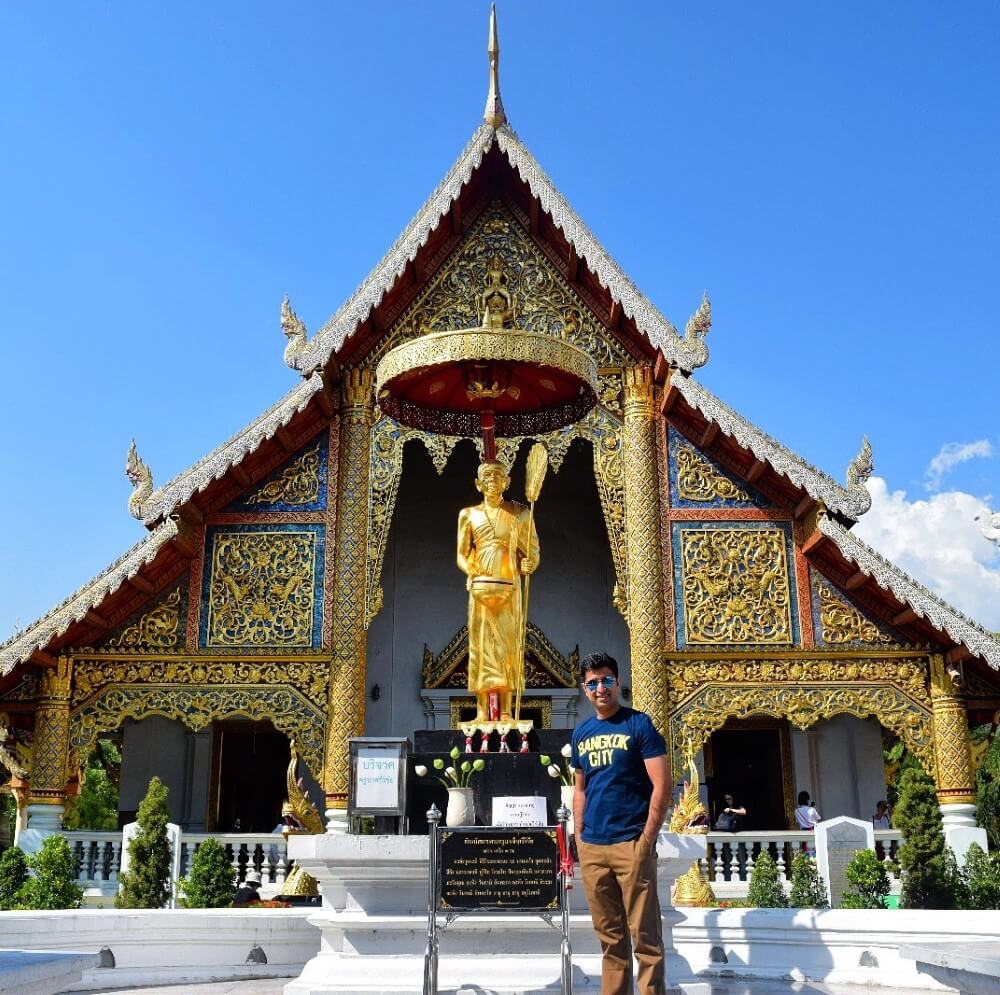 Chiang Mai Travel Guide: Top Things to see and do in Chiang Mai
Wat Phra That Doi Suthep
—- This is one of the famous temple in Chiang Mai. It is situated on the mountain. It is interesting to climb up 304 stairs to reach the main temple area from where you can get the picturesque view of the city. You can also witness monk chants at 6pm which happens every day.
Temple Tour —- Chiang Mai is culturally and religiously very rich. There are more than 200 small and big temples. All the temples are beautiful and different in architecture, obviously one can't visit all of them. The main temples must to see are Wat Chiang Man, Wat Phra Singh, Wat Suan Dok, Wat Chedi Luang, and Wat Jet Yot.
Chat with Monk —- It is popular activity in Chiang Mai. Chat with Monk is a best way to learn about the culture and religion of Thailand and this also helps Monks to practice English speaking.
Doi Inthanon National Park
—- It is also known as the roof of Thailand. It is one of the highest point in Thailand. The place is very beautiful with lush green gardens and amazing view points. Don't miss sunrise and sunset view from top of the country.
Bargain in Night Bazaar —- Night Bazaar or night market in Chiang Mai is the best place to find handicrafts, souvenir, trendy accessories and lots of local food. There are no fixed price in the market so, you have to bargain hard to get good price.
Chiang Mai Zoo —- It is widely spread over 200 acres. Zoo is a home to many animals, birds, flora, fauna and the main attraction of the zoo are the giant Pandas which is a rare to see.
Thai Cooking Class
—- There are variety of cooking courses which teach travelers to cook super healthy, delicious and simple Thai meals. We will suggest organic Thai cooking classes they are simply the best.
Adventure Jungle flight
—- Chiang Mai offers Jungle flight sport. You will feel like "Tarzan" in jungle. Certainly not for the people who are afraid of heights. The instructors are experienced and helpful.
Release a Lantern —- Celebration of Yi Peng and Loy Krathong festival are very popular. The Chiang Mai celebrations are lot more special. Locals and tourists releases lanterns in the air, which symbolize it carries your dreams and wishes towards the heaven. Also Loy Krathong parade held here which is spectacular.
Climb up the sticky waterfall —- It makes you feel like superman walking over waterfall. The Bua thong sticky waterfalls is a wonderful day trip from the city. The limestone formation is very sticky which makes it a workout place climbing up the waterfall.
Relax yourself with Massage or spa
—-Chiang Mai is famous for it massage and therapies. So come here and relax your mind and soul either in a yoga class or while having a good massage in Thai style.
Eat Local —- Chiang Mai is the best place for eating local and traditional Thai food in the country. The night markets and street vendors are full of Thai traditional delicacies. The Khao soi is one of the famous dish from northern Thailand. Chiang Mai is very popular for it organic farming and fresh fruits like everyone's favorite strawberries.
Beyond City —- From Chiang Mai you can take many day trips. Most popular ones are to Chiang Rai & the Golden Triangle and Chiang Dao Private Tour.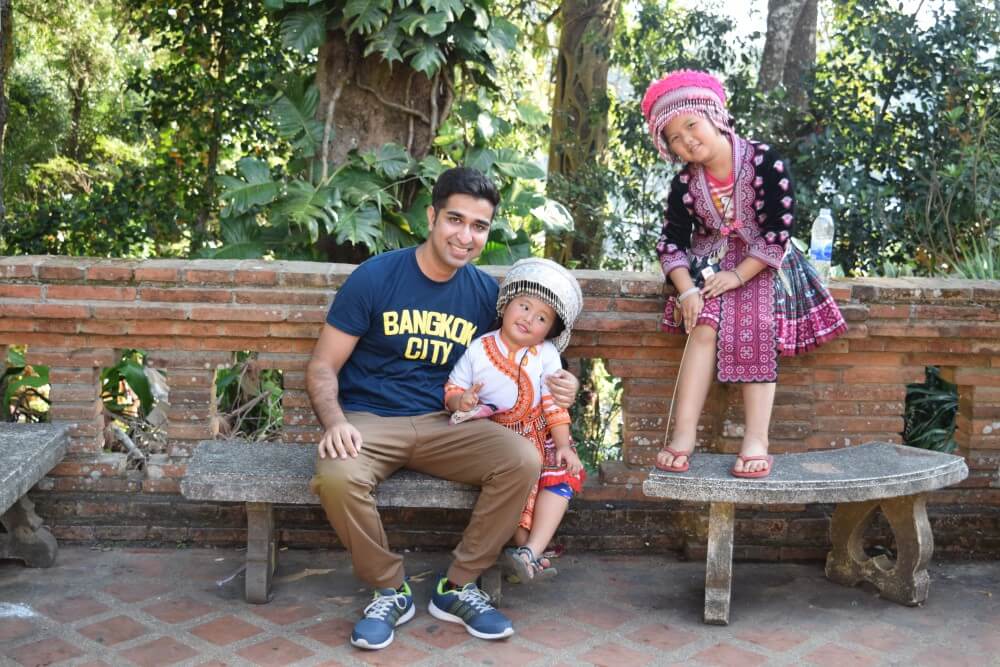 Chiang Mai Travel Guide: Activities we don't support
There are other famous activities in Chiang Mai but travelpeppy doesn't support them. Tuk-tuk drivers, hotel people and other attraction guides will conclude them in their list to do in Chiang Mai. We don't support visiting Tiger Kingdom and Elephant Trekking.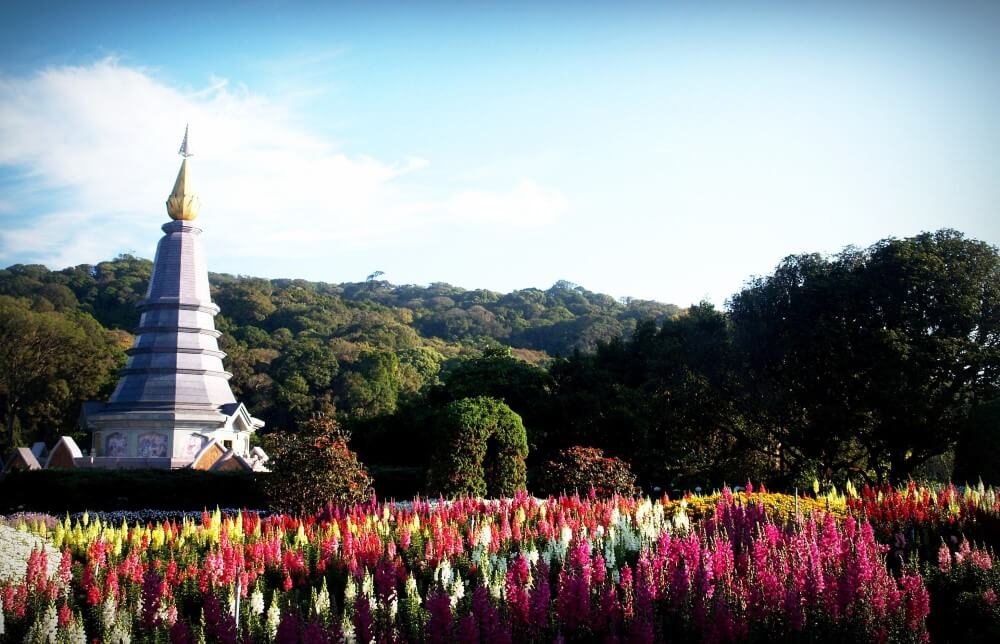 Chiang Mai Travel Guide: Money saving tip
Bargain hard in the Chiang Mai else easily you will get trapped in the cheating for high price.
Use Songthaew for commutation. They are easily available and go everywhere. They just cost 20 baht and night charges are 30 baht. Grab and Uber taxi services in Chiang Mai are also reasonably cheap than other cities.
Eat local food as much as you can. First it is very tasty and second it is cheap.
Stay in old city to save money. It is best place to hang round as the place is full of cafes, bars and temples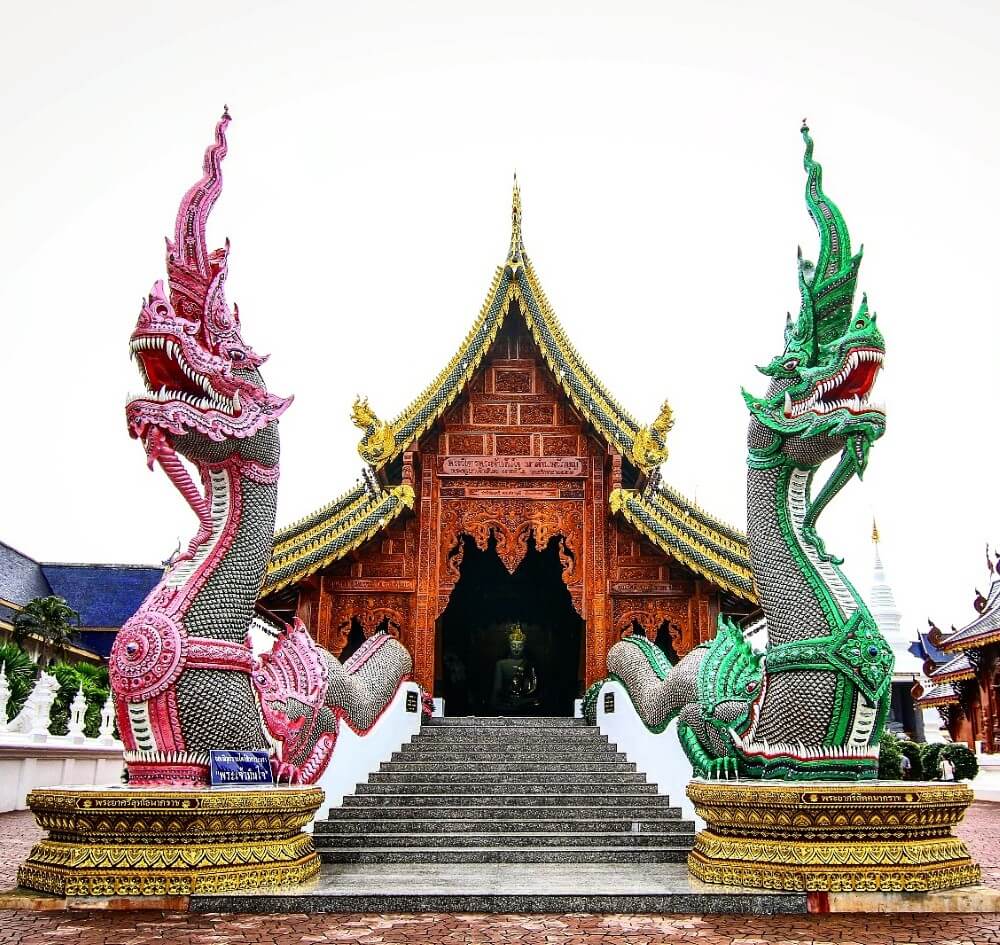 For any travel related query you can write an email to us and we are also available for Facebook chat.For more our travel pictures follow us on Instagram
Life is not meant to be lived in just one place.. So, keep traveling and stay safe … LOVE LOVE