Maharani Pattaya serves authentic Indian dishes with ingredients sourced from India. It is already a famous and renowned name as one of the best Indian restaurant in Thailand. The restaurant's popularity is not only limited to its creative recipes but also to its enhanced dining experience with spectacular views. The food served is Halal certified.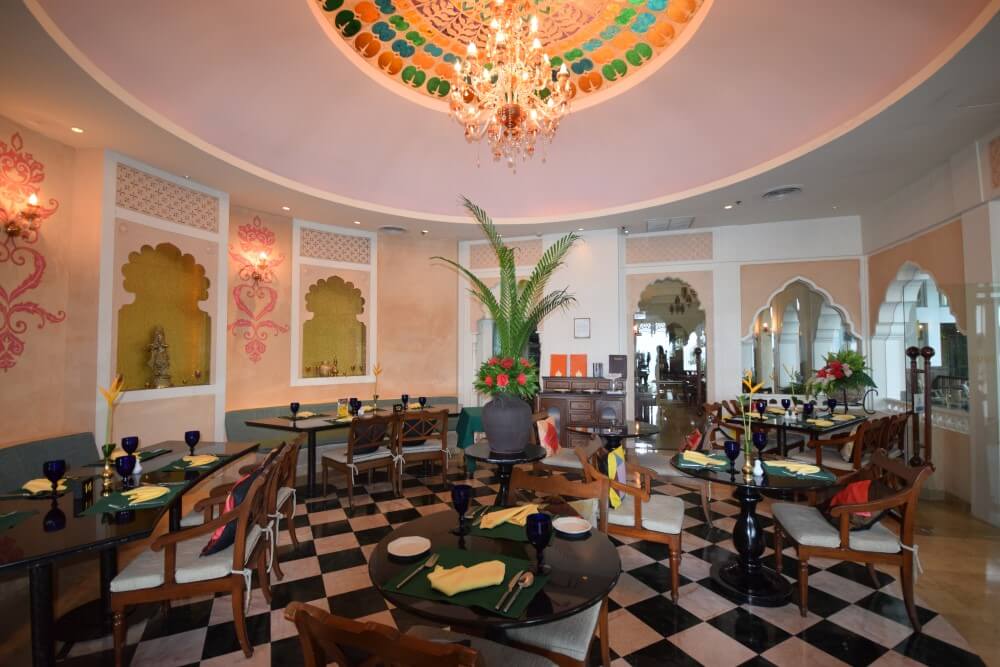 Location
The location of Maharani Pattaya can't be better than this. The restaurant is situated in the premises of The Royal Cliff Hotel Group showcasing stunning views of Gulf of Thailand.
Location: Royal Cliff Beach Hotel
Opening hours: 11:00 am – 2:30 pm & 6:00 pm – 11:00 pm
Closed on Mondays
Find Maharani Pattaya on Google Maps
Ambiance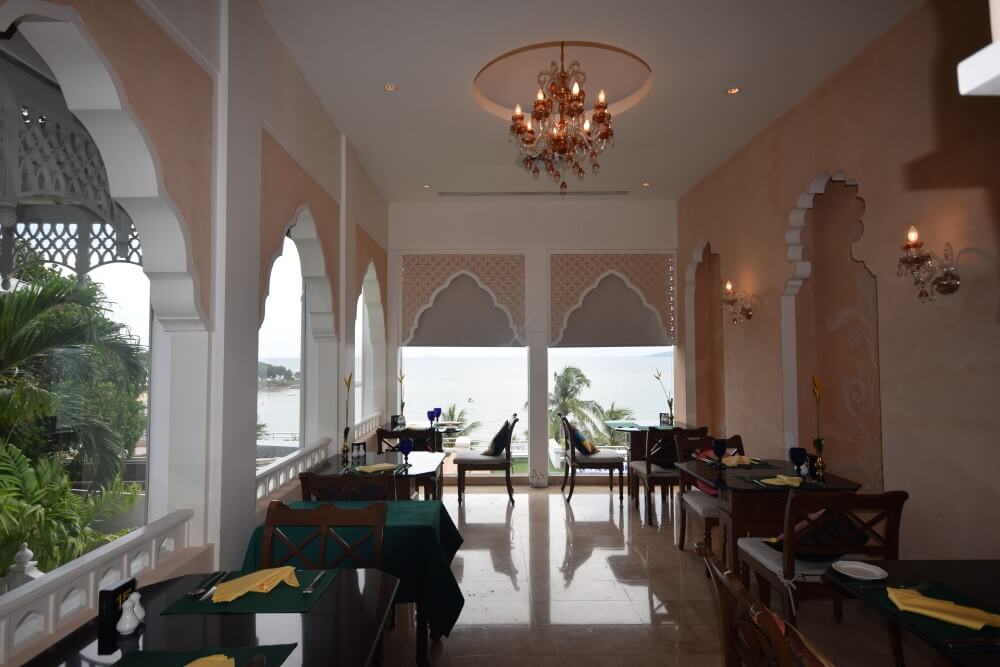 Ambiance of Maharani Pattaya is something to talk about. It's stunning from inside out. The restaurant provides a perfect dining area in Indian style, the decoration is very beautiful in Real Indian decor details. Wall carvings, crystal chandelier, colorful accessories all together makes it a beautiful dining space.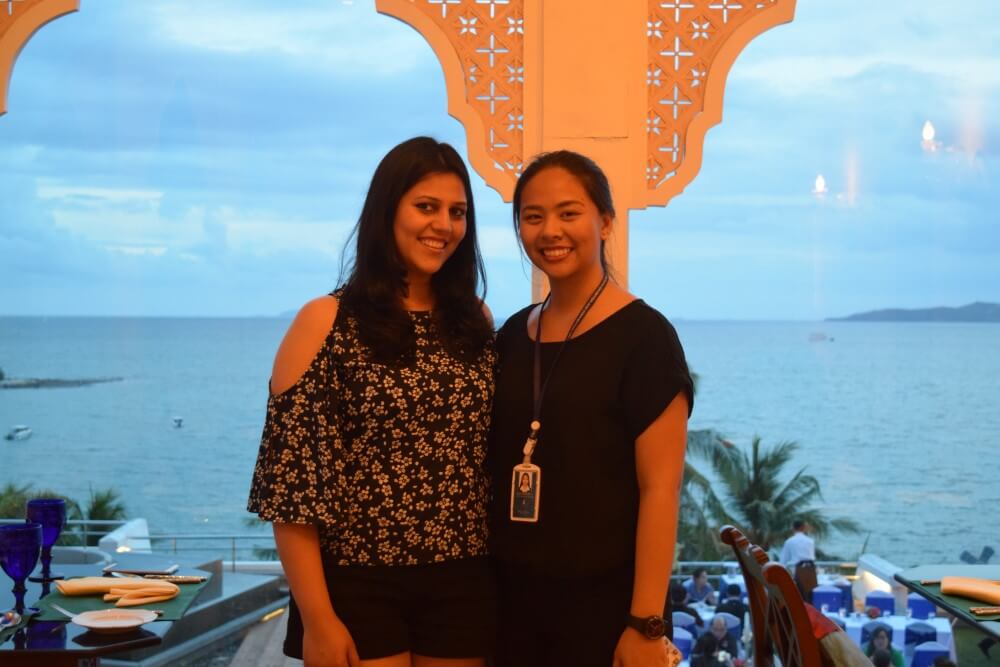 We can't resist to mention the uninterrupted panoramic views of Gulf of Thailand from Maharani Pattaya. The best ambiance inside and perfect sea view makes a great combination to enjoy your unforgettable meal.
Food of Maharani Pattaya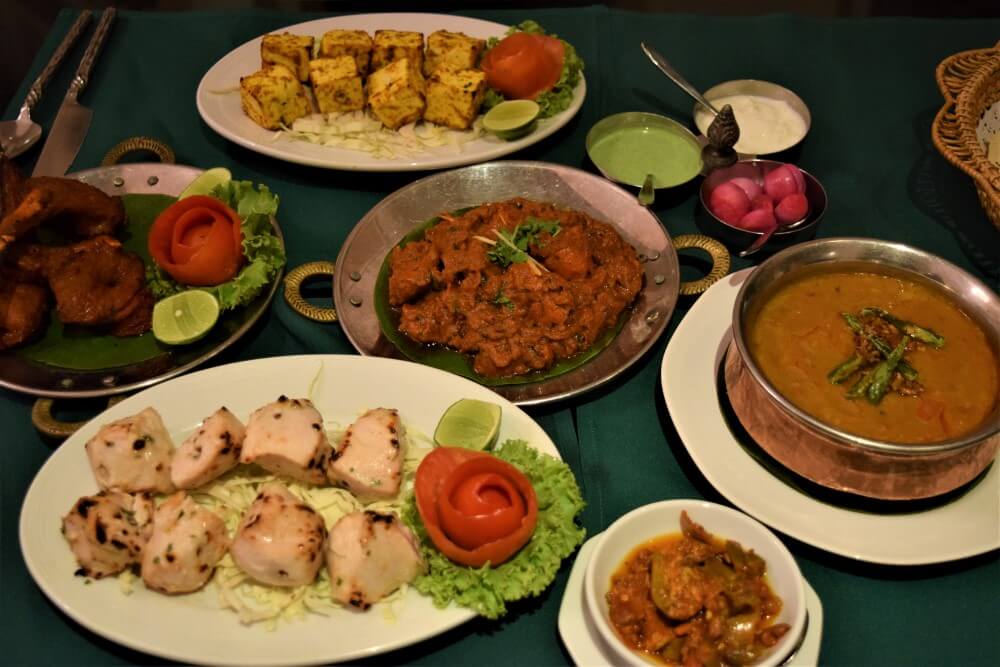 Food at Maharani Pattaya is definitely classic. The talented Indian team in their kitchen combines imported Indian ingredients to make a creative recipes. The restaurant has perfectly kept the authenticity of Indian Cuisine obviously the credit goes to chef and other team members.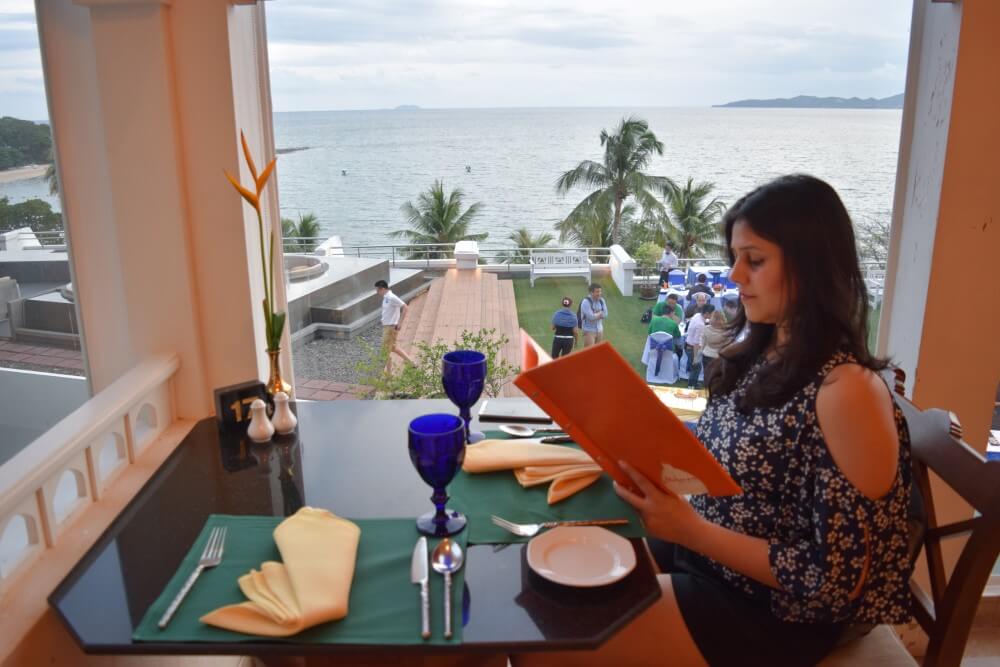 The menu is filled with lots of tempting options to choose from. Therefore we gave this responsibility to the chef to make it easy for us. The chef recommendation for us was Maharani Lamb Chop + Panner tikka + Tadka Daal + Tandoori Chicken Masala + Malai Chiken Tikka complimenting with fresh Indian breads Garlic Naan and Pudina Paratha. We finished our meal with Gulab Jamun Indian dessert.
The food was super delicious and especially the tandoors. They were well marinated, tender and soft (we enjoyed each bite). They use traditional cooking methods like clay tandoors, slow cooking, exotic marinades and fragrant rubs which shows wisdom and passion in their cooking.
Chef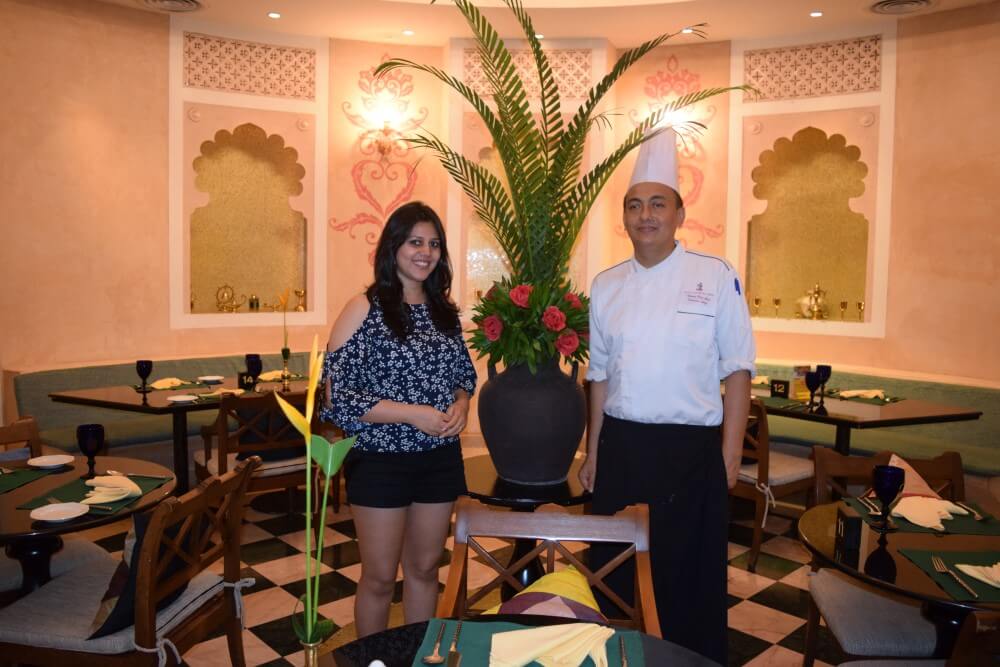 The face behind delicious Indian food in Maharani Pattaya is Chef Hosan Raj Giri. His experience shows in the quality and impressive presentation of food. He is master in his field and also has a great interactive quality with their guests. We personally thank him to choose such an amazing selection of order for us. And definitely he is a backbone of famous Maharani Pattaya.
Conclusion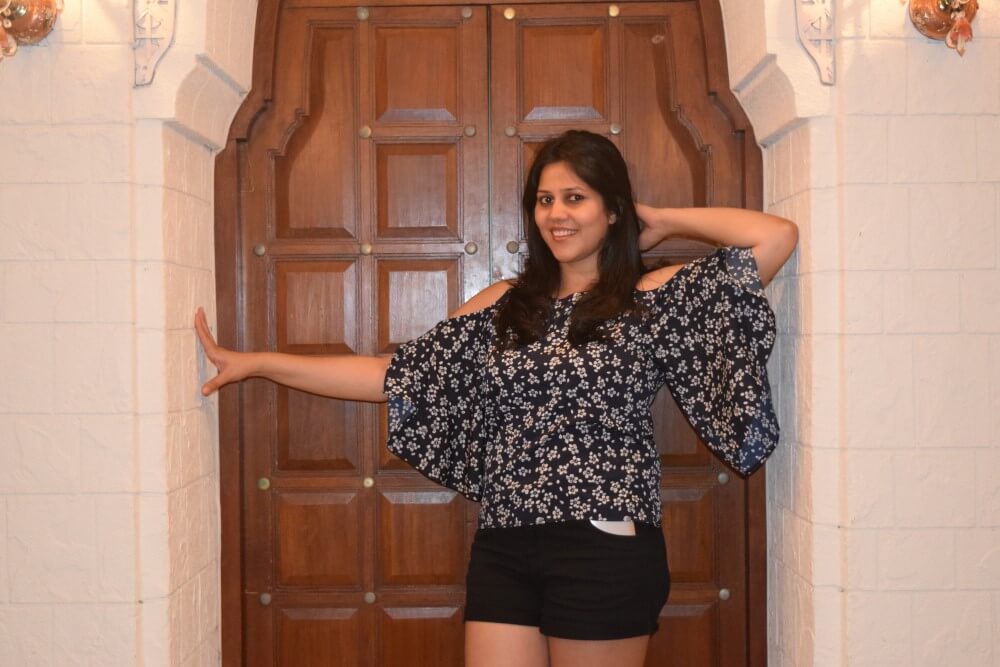 This was our first visit to Maharani Pattaya. We were highly impressed with the restaurant. Maharani is an excellent choice for those looking to enjoy a special occasion with family or a romantic dinner with their loved ones. It is located within the Royal Cliff Hotel which symbolizes luxury.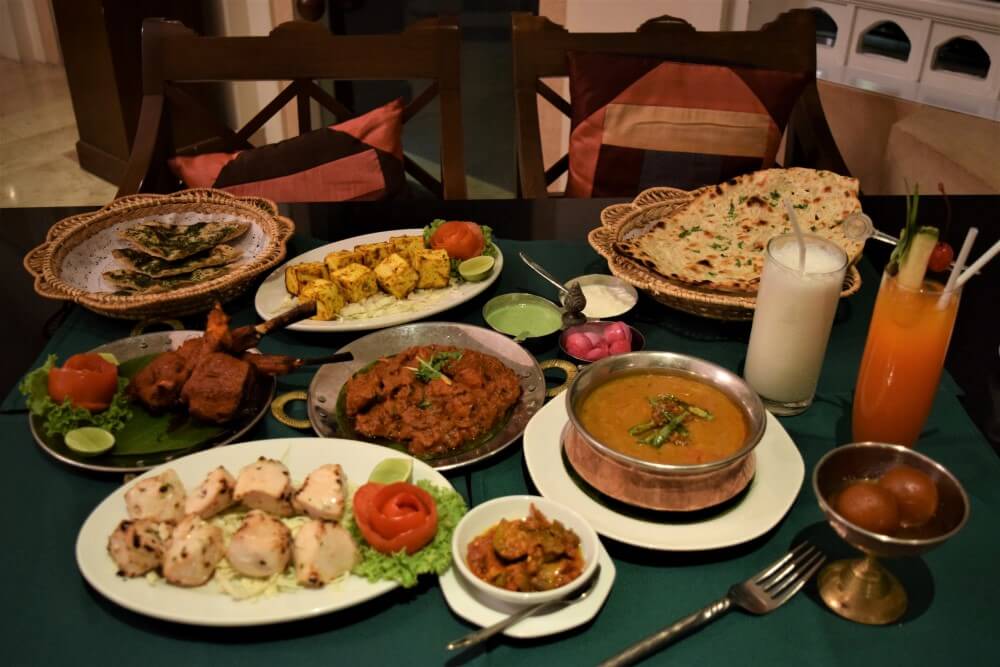 The ambiance is perfect. The views from Maharani Pattaya are simply stunning and décor is traditional Indian style. Menu is diverse with flavor rich options. It is excellent keeping the high level of Royal Cliff Group. The uncompromised quality of the food and classic presentation will enhance your dining experience. It is a great option in Pattaya, we highly recommend Maharani Pattaya for your next visit. Check out our Pattaya Travel guide for more such options.
For more pictures follow us on Instagram
Disclaimer : This post is in collaboration with Maharani Pattaya but we own all the views and opinion to bring out the honest review for our readers.