One of the best to explore Bangkok is by boat. To enjoy and have the entire new perspective of this vibrant city, join some interesting dinner cruise on Chao Phraya River. Recently we board an Indian dinner cruise to have a different experience of cruising in Bangkok. The ARC – Arena River Cruise is the Indian dinner cruise on Chao Phraya River.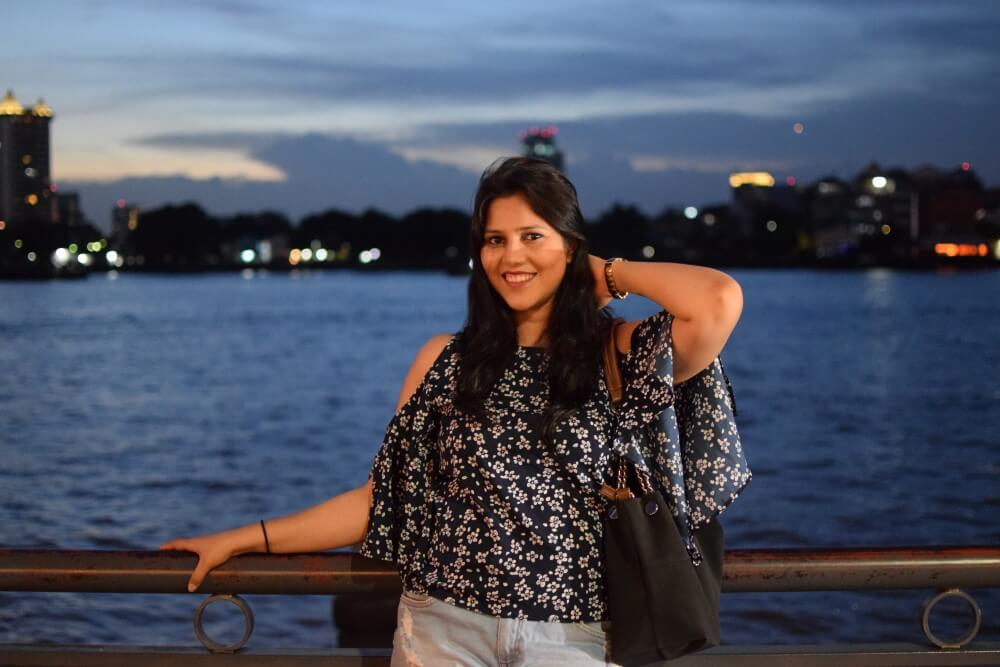 The ARC is an ultimate combination of Indian Tadka with Bangkok's nightlife. The view from cruise are unbeatable, you can feel rhythm of city : old temples, skyscrapers, luxury hotels, Asiatique and many more.
Boat and Timings
The Arena River Cruise is small with capacity of 35-40 people. It is more a family friendly cruise. The Cruise Boat is in perfect shape and they start somewhere around 7:45 pm. Total duration for the cruise is over 2 hours, which includes magnificent view, Indian food and live music accompanied with happy people. The staff of cruise is nice and friendly especially full marks to the host of Arena river cruise.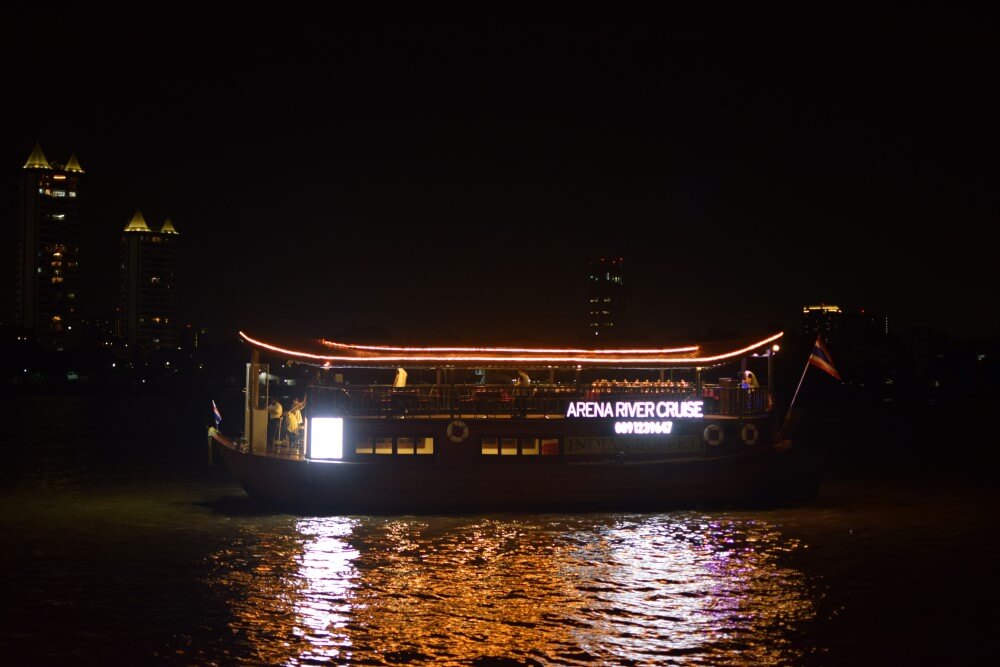 Bangkok is not short of luxury cruise/ship dinners but Indian Dinner Cruise experience has its own charm. Thanks to Arena River Cruise to introduce an explicit Indian dinner cruise. It was a great experience.
Book Arena river cruise here
Location of Indian dinner cruise: ARC
You can catch the cruise from famous Asiatique in Bangkok. The nearest BTS station is Saphan Taksin, from there you can easily take the ferry to Asiatique. Once you reach Asiatique, you can easily find the counter for Arena Cruise just next to the Arrivals. Alternatively you can take a taxi and reach Asiatique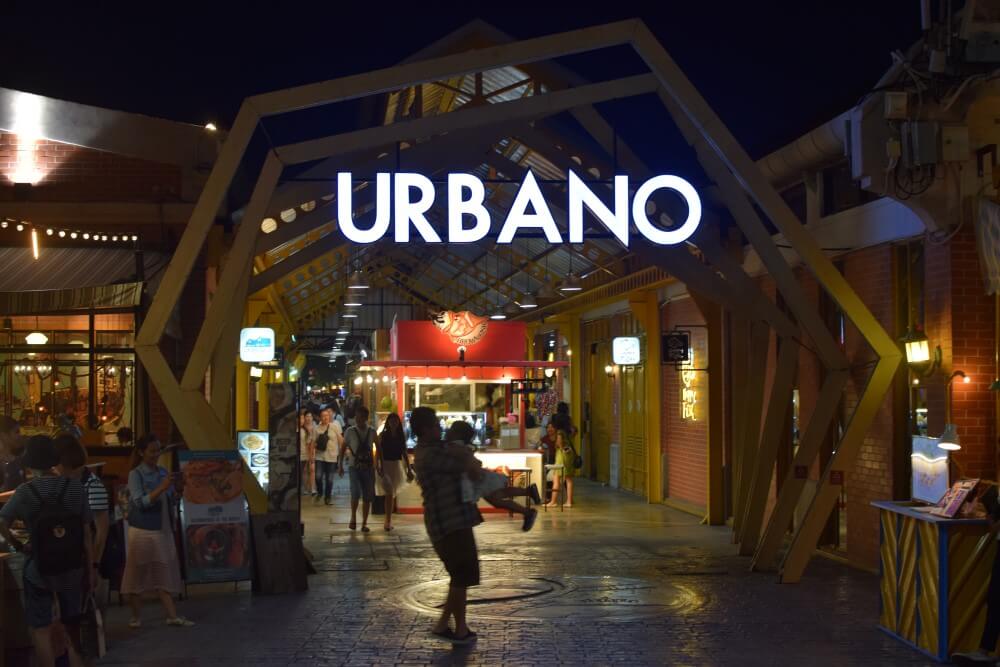 We board Arena River Cruise from Asiatique pier. The boat arrived at 8 pm but we reached an hour before to start our exciting night by exploring Asiatique riverfront, which is itself a lovely must to see evening attraction in Bangkok.
Indian Food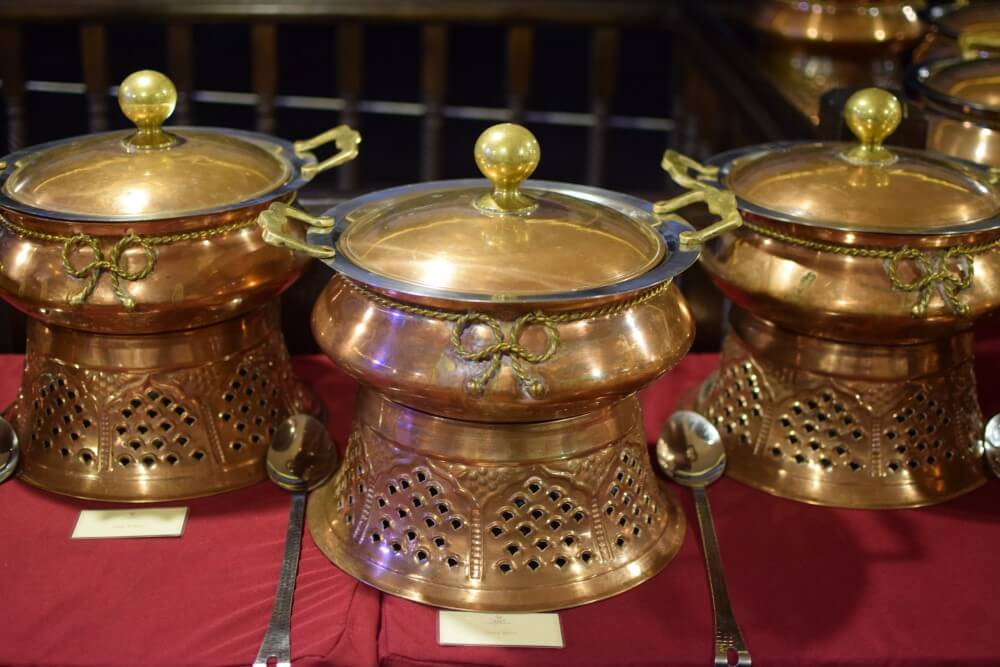 The food was good, and definitely worth to try. They have both vegetarian and non-vegetarian Indian menu. They start dinner with drinks later they serve you starters, main course, and desserts. The dinner end with Indian masala tea. You will find Chicken Tikka, Panner tikka, Daal, Karahi Chicken, Naan, Briyani and many more items. You can also order Alcoholic and non alcoholic beverages. The food might not be of 5 star quality but it is decent enough for cruise.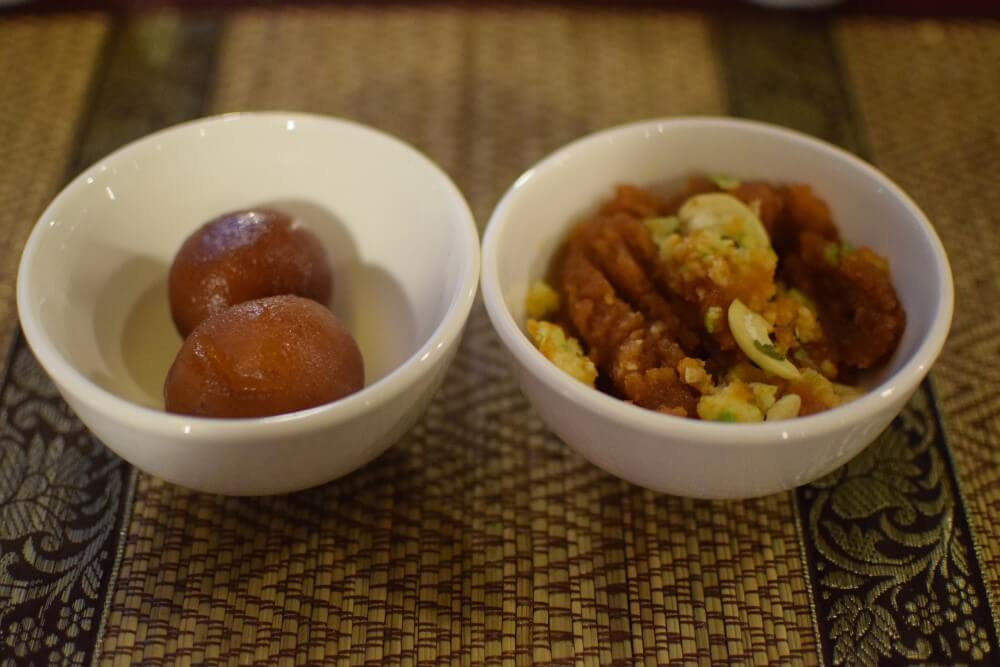 Entertainment at Arena River Cruise
For entertaining their guest they started with soft soothing Indian live music. The singer's voice had a charm to make you comfortable and feel soft breeze while cruising. You can even request for favorite songs. The star factor of night were their DJ song collection. That made us to dance like no-one watching. The cruise turned out into a dance floor. The feeling was happy and amazing.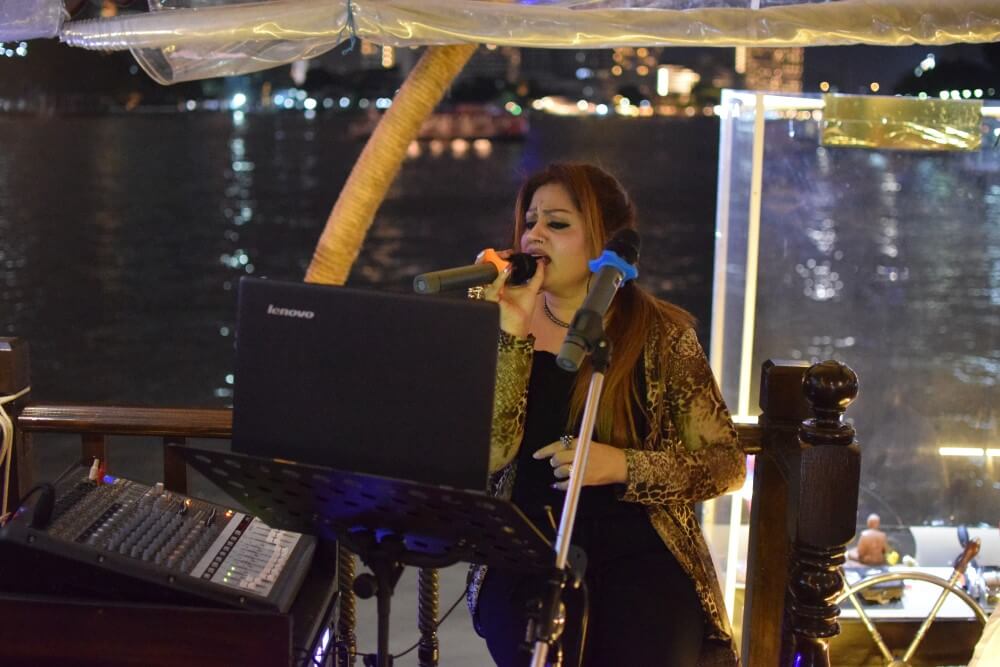 Price and Booking
You can book Arena river cruise at discounted prices.
Book Arena river cruise here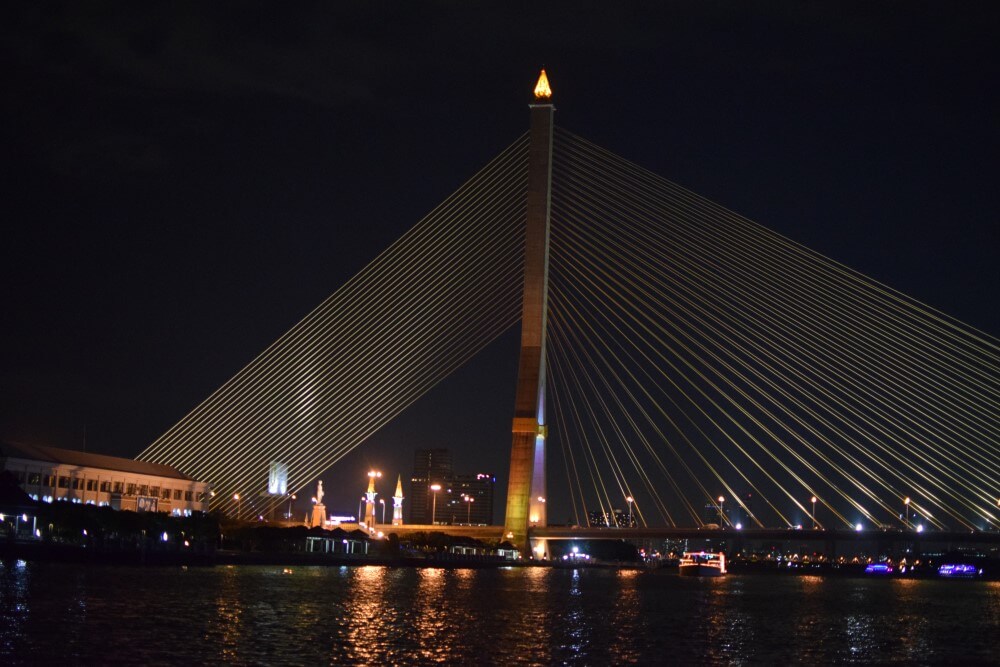 Follow us on Instagram for more pictures and travel stories from around the world. You can also enjoy our Bangkok Family Friendly Activities.