Kuala Lumpur is the capital of Malaysia. It is a dynamic city with ultra-modern skyline and rich history. Malaysia is a melting pot of different cultures and nationalities living together in harmony and peace. So, here is our top things to do in Kuala Lumpur which you can cover in 1 day trip also. We recommend you to spend at least 3 days to capture full essence of the place.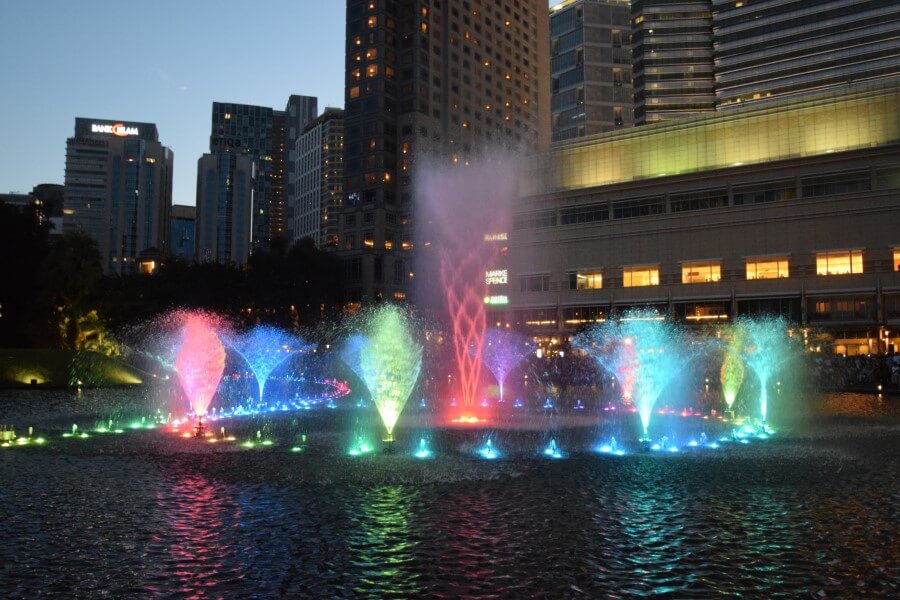 PETRONAS Twin Towers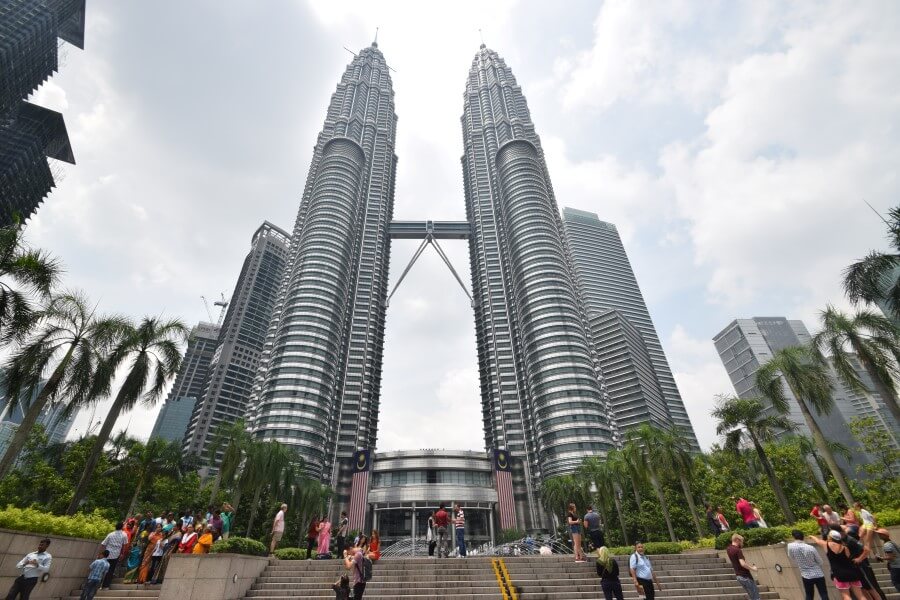 This is the world famous iconic landmark. The twin towers are situated in the heart of city. Capturing the complete tower in one shot is challenging. Adjacent to the twin towers there is a spacious and beautiful KLCC park. It is packed with tourist and locals in evening to enjoy fountain dance and light show.
Menara KL Tower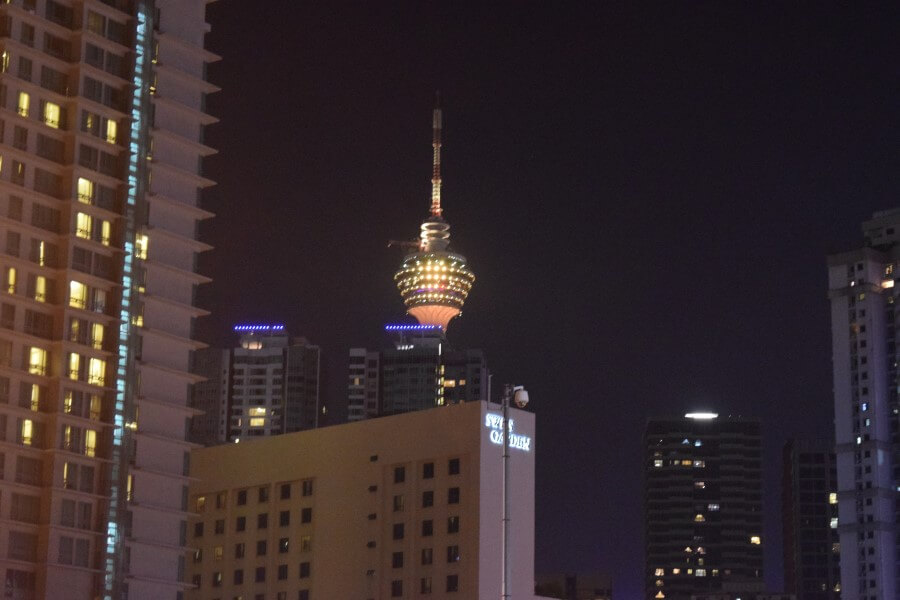 It is the popular landmark of KL. It can be seen from almost every corner of the city. Menara KL Tower is host to a revolving restaurant, "Atmosphere 360". You can enjoy meal or a cup of tea along with the most spectacular view of the city Centre.
Sultan Abdul Samad Building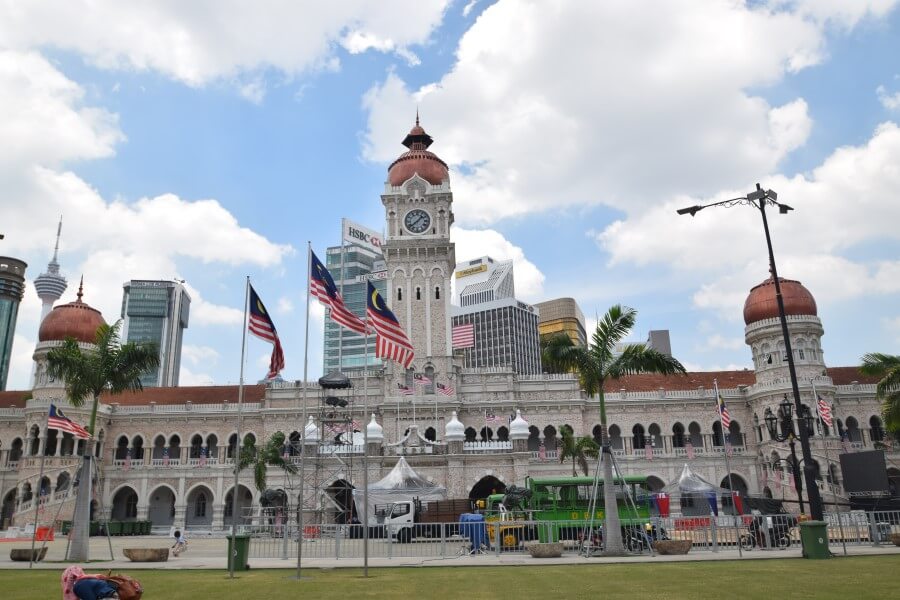 It is a distinguished landmark. The Sultan Abdul Samad Building serves to the Ministry of Information, Communications and Culture of Malaysia. The architecture of building is very graceful. There is a garden opposite to this where you can relax and take pictures.
Jalan Alor Bukit Bintang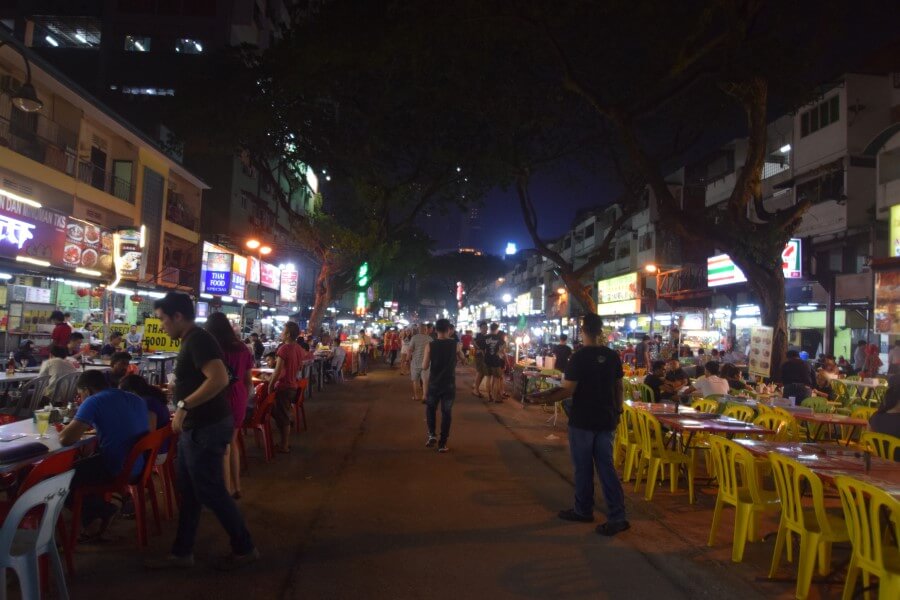 Jalan Alor resides just behind Bukit Bintag. This is cultural heart of city for distinguished cuisine. Kuala Lumpur trip will not complete without tasting its vast array of food and drinks. This night market offers lots of mouthwatering Asian cuisines. You will find Malaysian, Indian, Thai & Chinese food all around with rich flavors and aroma that are so tempting to resist. The atmosphere of this street market is very outstanding. It is packed with row of hawker stalls on both sides of road with plastic tables and chairs for sitting.
Central Market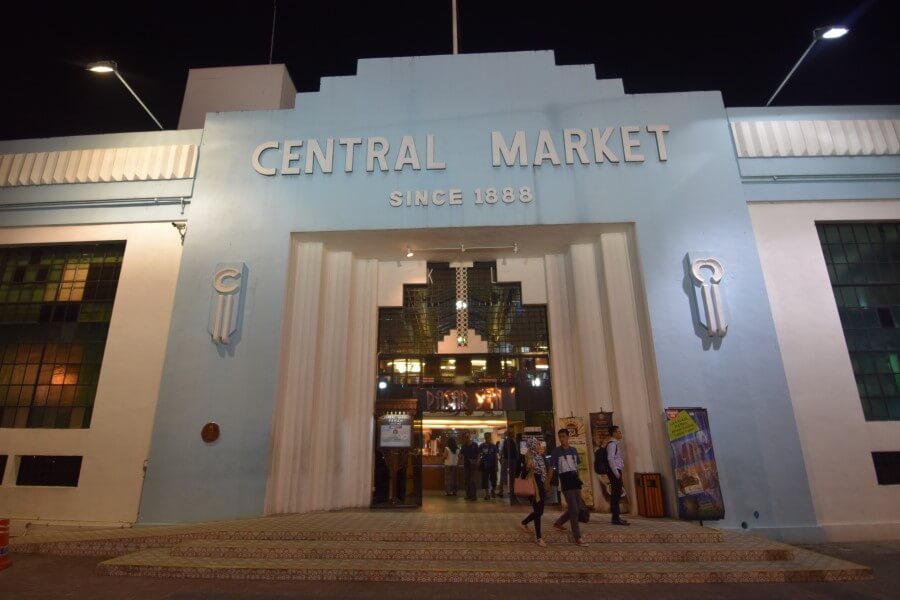 It is also known as Pasar Seni. Here you will find many options of handicraft, souvenir, and boutique stalls. The market showcase the best styles and decoration at the annual festivals of country like Hari Raya, Diwali and Chinese New Year. The second floor of the market is the restaurant area with all Asian cuisine.
Batu Caves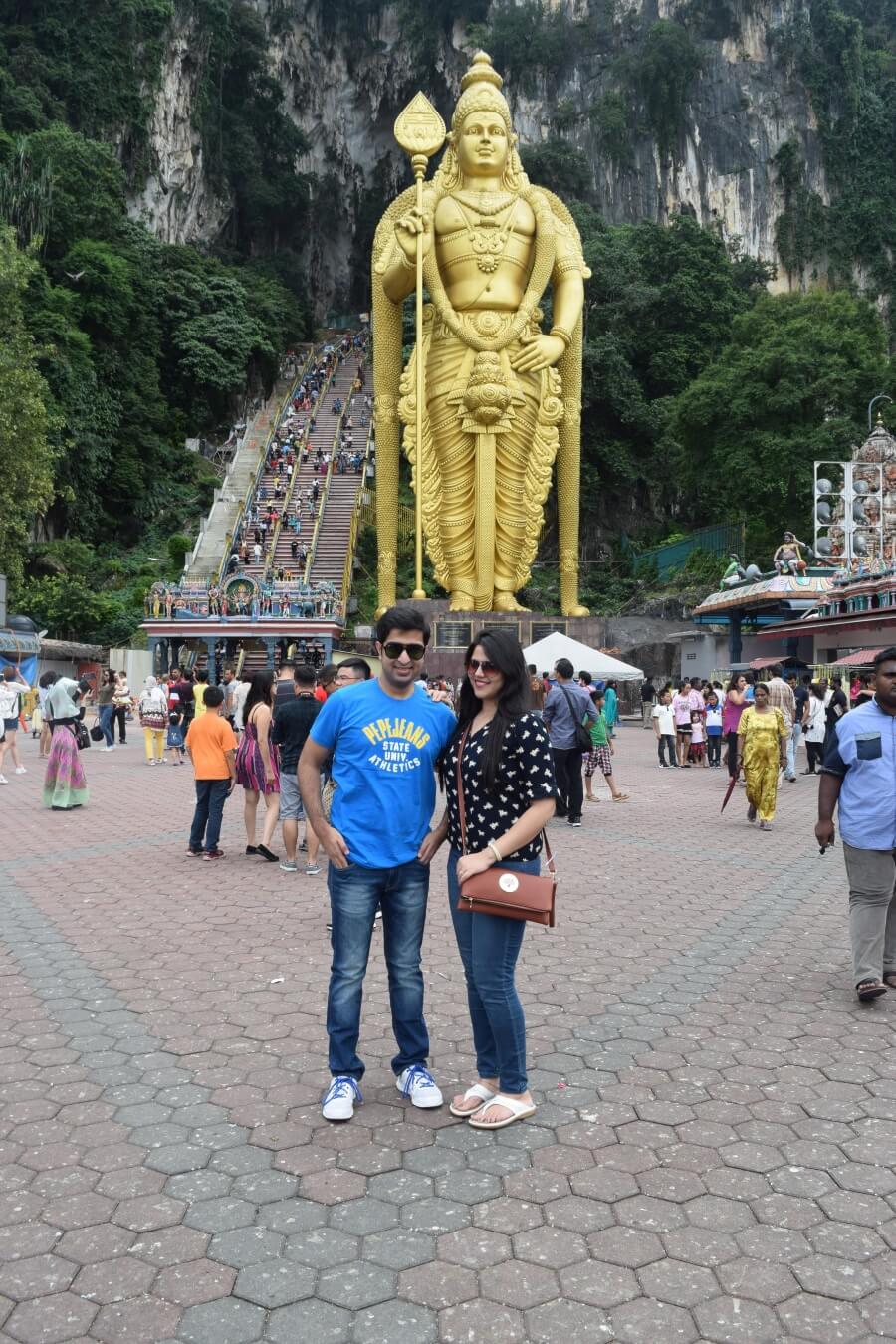 Batu caves are approximately 11 km north of city center. It is among the top attractions Kuala Lumpur. It is most religious landmark for Hindus. Batu Caves has three main caves featuring temples and Hindu shrines. To reach cave and to capture the best view from the top, you have to climb almost 270 stairs. Beware of monkeys there!
Chinese Thean Hou Temple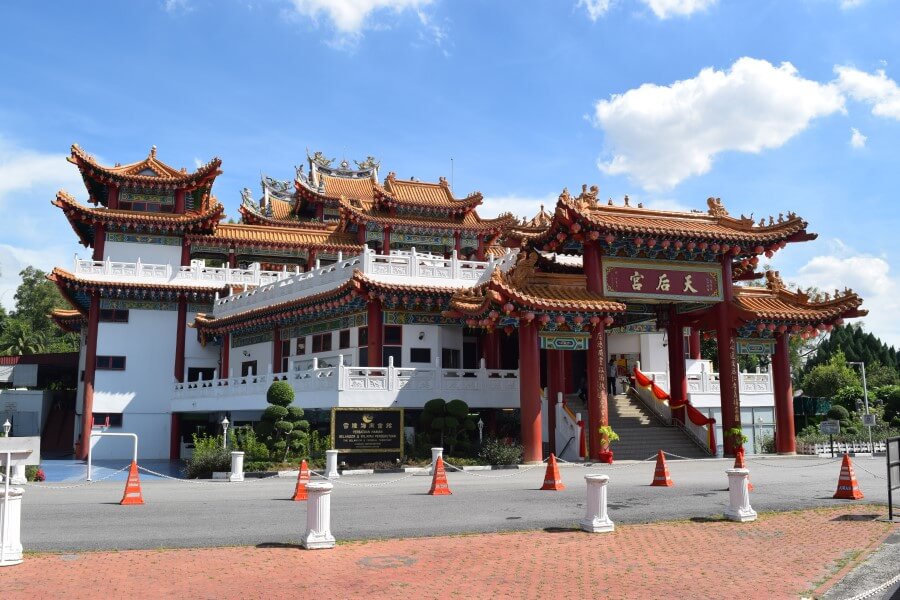 This places offers a calm and pleasant escape from the chaos of busy city life. It is a beautiful temple. The temple reside on the hill which is just 20 minute taxi ride from city center. The temple also features a Chinese medicinal herbs garden and a tortoise pond. It is in top attractions Kuala Lumpur because of its contemporary architectural style and traditional designs.
There are more to enjoy in the capital city like China town, shopping malls, Lagoon Theme park, KL Bird Park and many more. All the top things to do in Kuala Lumpur can be easily accessible from public transports. The taxis are also not much expensive in the city.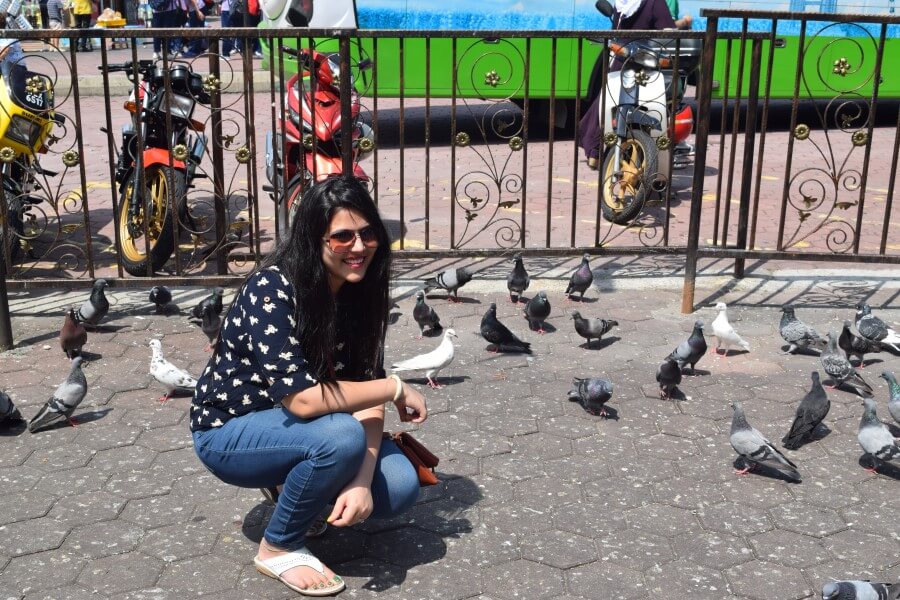 Hope you enjoyed our Top Things to do in Kuala Lumpur post. Also Check out our KL Photo Journey. To see more of our travel pictures follow us on Instagram. If you want some more information or travel-tip you comment below. Also you can share you travel experience with us. We love to do Facebook Chat if you want to know more.