Travelling is about soothing your mind. Away from the humdrum of city life, you long for an escape in the valleys or the oceans. And when there, you just wish for it to not to get over anytime soon. Where some travel for a break, there are people for whom travelling is their passion. They travel to explore and to surprise themselves with new found things about their own selves. But has travel been as easy as it sounds for both the genders? Are the safety norms the same when it comes to solo women travellers?
India has been touted for being an unsafe country for women, hence the concern of families when travelling isn't wrong. Nevertheless, why India? There are several other countries where such situations persist. So, leaving this tiff behind what women can do is to choose the safest places for travelling. Here, I have compiled some of the safest and warmest Indian places where solo women travellers from both inside and outside the Indian borders can pay a visit. Have a look!
1. Pondicherry or Puducherry
The yellow houses and ancient churches representing the bygone French rule, lush green trees, colourful streets and turquoise waters, each of these fills your heart with joy. Having the nicest of people and some luscious cuisine, Pondicherry needs to be ticked on your list of travel goals. This land of peace is a perfect hideout. Go scuba diving, hunt the coolest cafes, explore the mix of French and South Indian culture, get some quirky pictures in front of the walls blasting out beautiful colours, do everything but live this time to the fullest! People here are too sweet and always ready to help, so being here won't be a trouble.
2. Goa
Owing to the information report formed by plan India, Goa is the safest state for solo women travellers. The place has some cool hippie vibes to it. Curvy roads running alongside palms, long stretch beaches, hundreds of scenic spots, some interesting heritage sites, countless cafes and clubs, and lastly some amazing local markets, this sums up Goa for you. Take a scooty and hide away in the alluring charm of Goa all by yourself, as here no one will intervene your travelling schedules rather would be there for tiniest of the help you need during the journey. You might visit here solo but returning solo from Goa is just not a goa thing! You are guaranteed to make some good friends and a treasure box of unending memories.
3. Hampi in Karnataka
The ancient stones of Vijayanagar and the stories they behold, is the reason why travelers from around the world visit this tranquil place. The little village would change your perspective towards Indian as an unsafe country to a country full of love and security. Known as the UNESCO World Heritage site, Hampi is one of the best backpackers' destination in the country. Apart from structures o bygone age, it has highly affordable accommodations and welcoming locals.
4. Ziro Valley in Arunachal Pradesh
A lesser known place with rice fields spread over an area more than your eyes could see, Ziro Valley is a comparatively less known place in the country. A sum of less tourist inflow and loving locals equals to a safe place for a solo woman traveller! Here you'll learn interesting things about different tribes and their culture. Apart from this walking up to the hill in order to catch the rays of golden hour, working in rice fields, and cooking some authentic dishes, everything would be a part of your travel plan in Ziro. Away from the luxuries and humdrum of the city, this gem f Arunachal will give you more of a rustic experience to cherish in your memories forever.
5. Mukteshwar in Uttarakhand
One of the most warmest and most beautiful parts of Uttarakhand is Mukteshwar situated a few km away from Nainital. It is comparatively a lesser known destination among the ones listed until now. With new things to explore and adventures to seek, it also has the sweetest locals, always on their foot to help you out. They will guide like a guardian, invite you to their homes for some amazing Kumaon experience, and lastly will make you leave Mukteshwar with a heart full of awe for them. Cab drivers, local bus drivers, restaurant owners, and every other person you'll meet is sure to have a heart of gold. But always remember! Nothing is stronger than your instincts.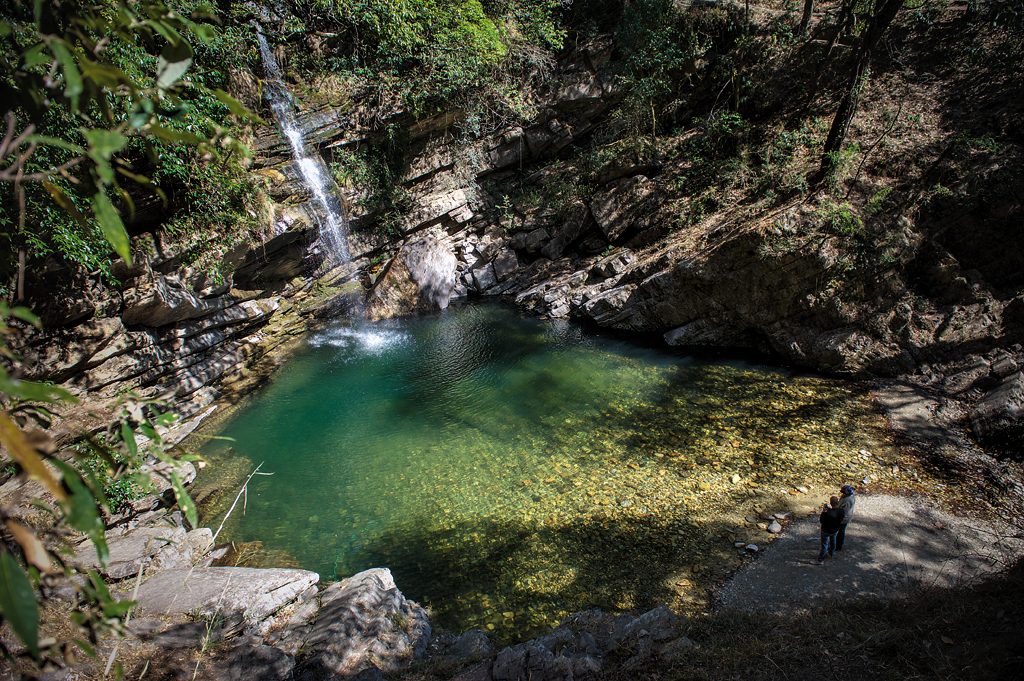 6. Shillong in Meghalaya
Shillong, a.k.a 'Scotland of the East' is home to several waterfalls, mind-boggling lakes, mesmerizing skies, and awe-inspiring mountain views. The place indeed holds priceless experiences for its travellers. North-East is known for its welcoming and soothing nature. There is no risk when it comes to safety as people here treat you well. Thanks to its matriarchal society that women are looked at with respectable eyes. So, with no fear you can stroll around the streets of Shillong while enjoying the best scenes, the capital of Meghalaya has to offer.
7. Udaipur in Rajasthan
Udaipur, the 'city of lakes' , formerly served as the capital of Mewar Kingdom. The astonishing architecture, eye-glittering royalty, charming lakes and palaces, local baazars, and rajasthani cuisine, add up to an exciting trip. Moreover, here you can spot several foreigner traveling all by themselves, so there is a chance of someone accompanying you. The rich culture engrained in the city's veins creates a safe and sound environment, hence, eases a solo woman's travel plans.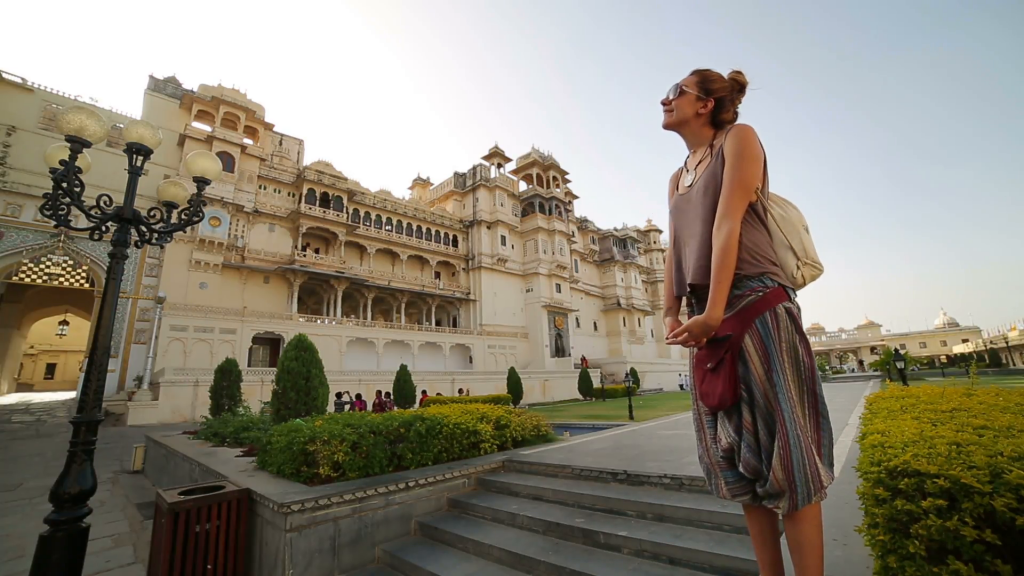 8. Varanasi in Uttar Pradesh
Known for its large and serene Ganga ghats, pure Indian culture, and an entirely different spiritual experience, Varanasi has to be on your list in case you are a solo traveller. The town is tied together with religious beliefs. The locals are helpful and friendly in nature. Often they'll go out of their way to provide help to unknowns. Thriving on tourism, the city is a safe spot for solo women travelers to learn more about Hinduism. Also, not forgetting the luscious food which the place has to offer! You are going to have some scrumptious meals.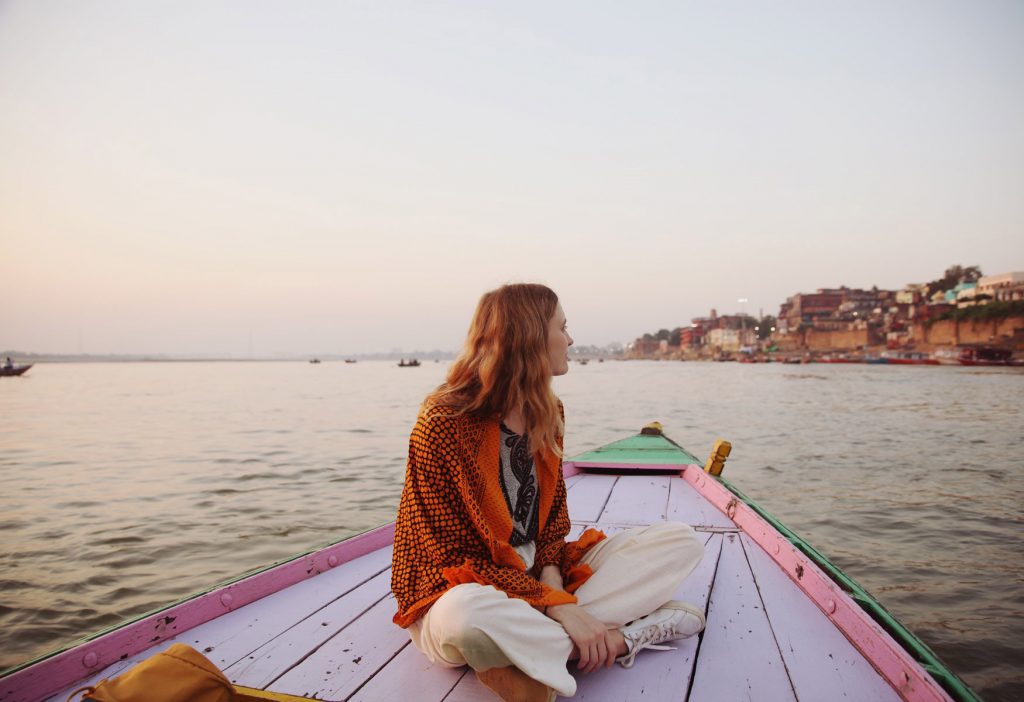 9. Rishikesh in Uttarakhand
A mix of adventure and yoga, Rishikesh has listed some travel goals for you! Either raft a river, jump off a cliff, explore the local bazaars or take some meditation classes, do anything but live. The air here is full of peace. You are sure to meet people who are damn calm and composed. Moreover, the crowd do not gauge upon solo women instead come forward to help in case they find that you are in some trouble. Rishikesh is the safest even during the night time, obviously except the mountain drives.
10. Munnar in Kerala
How can you expect wrongdoing in an area owned by God himself? Kerala's most famous hill station, Munnar is your place to be in case you plan a solo trip. The lush green tea plantations, enchanting sunrises and sunsets, lovely people, exciting treks, Salim Ali Bird Sanctuary and Eravikulam National Park offer an astounding experience. The hills around you are literally the safest place to be. Adorned with so much beauty, it does have people who are good at heart. Hence, you can visit Munnar carefree.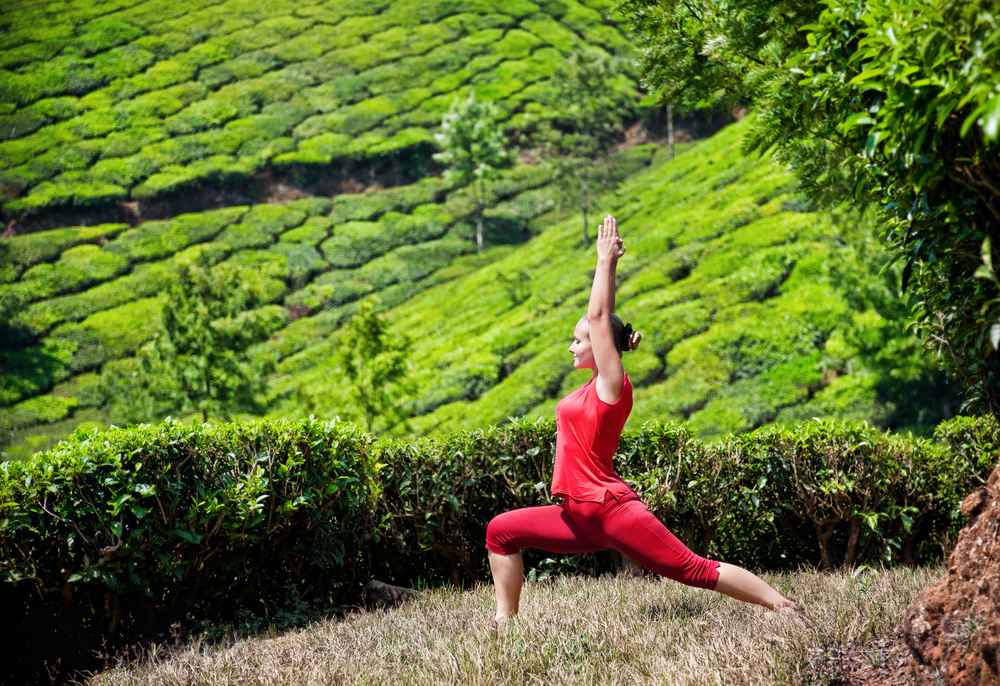 It takes nothing but a strong heart to accomplish something you have bee wanting to achieve since a long time. You can have everything you wish to only if you are intelligent enough to make a way out of it. Travelling solo is becoming popular and being a woman safety has always been a concern. But, you can travel solo if you act mature and choose places that have been listed as the safest ones. This way you can achieve both, your passion for travelling solo and being safe at the same time! So no more fear, when the top 10 places for Solo Women travellers in India are here!