Budapest, the Hungarian capital is situated on the banks of river Danube. It is one of the most beautiful and livable city of Europe. Our Budapest Travel guide will cover all important and necessary information which will help in planning your next Budapest trip.
Budapest is a paradise for explorers, you will find something wonderful & picturesque at every turn. This charming city is blended with dynamic mix of cultures from Western and Eastern Europe. The city offers great architecture, sophisticated styles of cooking, refreshing thermal baths, and unique culture. If you have no idea what to expect from this gorgeous city, than continue reading Budapest Travel guide we are sure you'll end up LOVING Budapest!!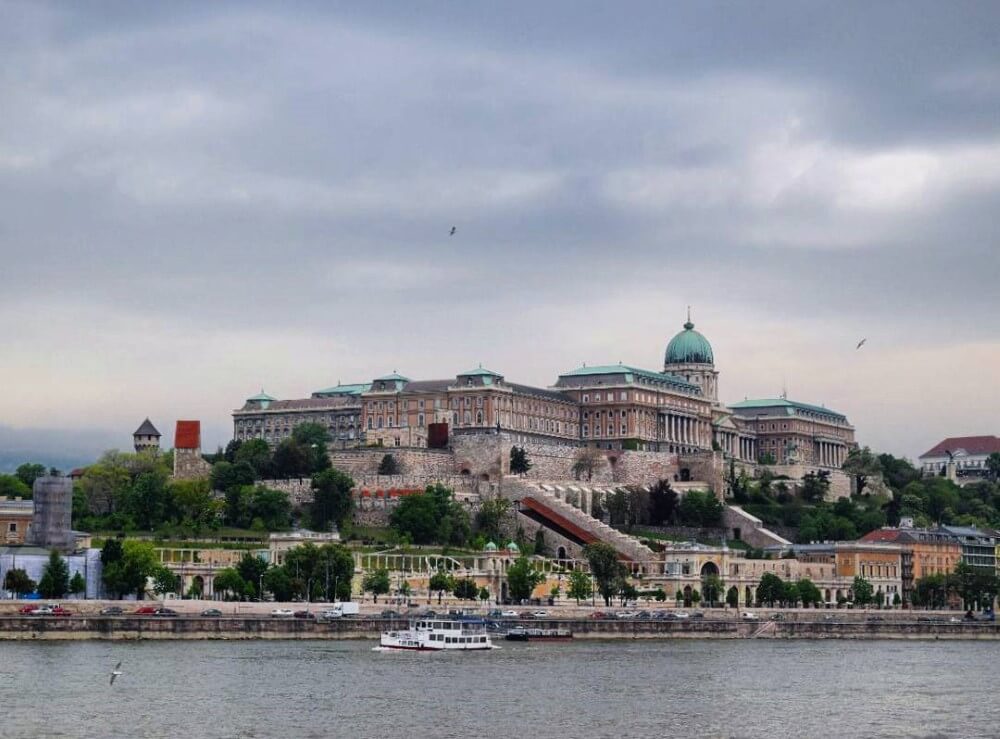 Visa Information (Schengen Visa): Budapest Travel Guide
Hungary comes under Schengen Visa, so you just need to apply for a Schengen tourist Visa. You can find all the details about Schengen Visa on VFS Global website Link
When to visit Budapest: Budapest Travel Guide


March – May (Spring Season): According to us This is the perfect time to visit Budapest. The weather is bit unpredictable, sites are less crowded and room rates are reasonable.
June – August (Summer Season): This is the peak season to travel. During summers weather is warm and most people prefer to travel at this time, therefore it can be crowded with long queues at major attractions. Hotels also raise their room rates.
September – November (Fall Season): This time of year is also wonderful to visit Budapest. As weather is amazing with winters around the corner. You will experience less crowd. The room rates are also reasonable.
December – February (Winter Season): Winters in Hungary is rather cold and grey, the weather varies between chilly and cold. You can get good hotel deals at this time. There are plenty indoor attractions and things to do during winters in Budapest.
Airport Guide: Budapest Travel Guide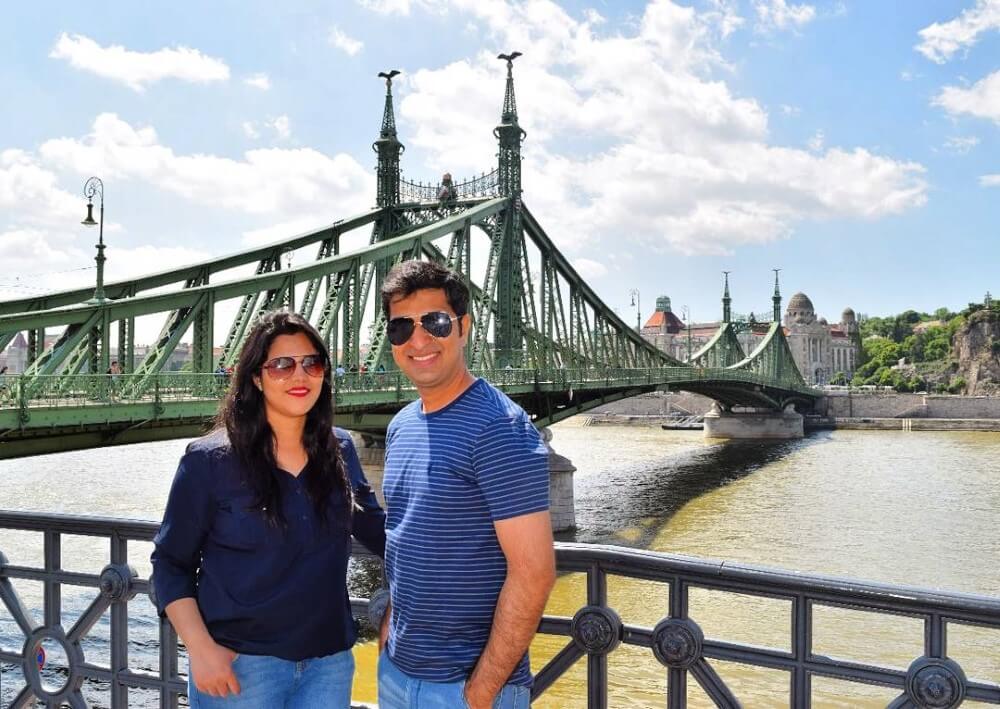 Budapest is served by Ferenc Liszt International Airport – BUD. The airport is located 16 kms southeast of city center. It is well connected with public transport. There are many ways to reach central Budapest from airport. The airport shuttle bus is available, which offers door to door service or you also take combination of bus and metro. Taxis are the most comfortable but expensive than other options.
Bus & Metro
After exiting customs from Terminal 2A or 2B, you will find a booth in the arrivals area offering Information and tickets. Here you can buy any type of tickets and passes. Here you can buy the combination ticket for bus and metro. Bus number 200E runs between 3.30 AM – 12.30 AM. The bus line terminates at Kobanya Kispest, from there transfer to metro line 3, which will directly take you to city center.
The bus service is very frequent in every 7-8 minutes. You can catch the bus 200E from outside the Arrivals. Bus and metro will cost HUF 350 each. You can purchase tickets from automated machines available next to bus stop and metro entrance. The tickets from machine can be used on bus and train both. You can also buy tickets from bus driver for HUF 450 while boarding.
Note: Tickets must be validated each time.
Airport Shuttle Bus
The airport shuttle bus is a private ride service. Their counters is right next to Arrivals and easy to find. They make same route passengers share a minibus, which offers door-to-door transfers. The price varies for that you have to either check their website or you can confirm at counter. Most of them cost around 10-15 Euros
Taxi
Fotaxi and City taxi are the licensed companies in Budapest. They operates from airport terminal. You can make reservation on their booth available at terminal 2A and 2B. Taxi charges are fixed of about 280 HUF/km excluding one off base fee of 450 HUF and waiting fee. Approximately to journey to city center from airport cost around 6500 HUF, depending on traffic condition. Taxi to city center will cost around 22 Euros
Note: It is best to use licensed taxi in Budapest.
Where to Stay: Budapest Travel Guide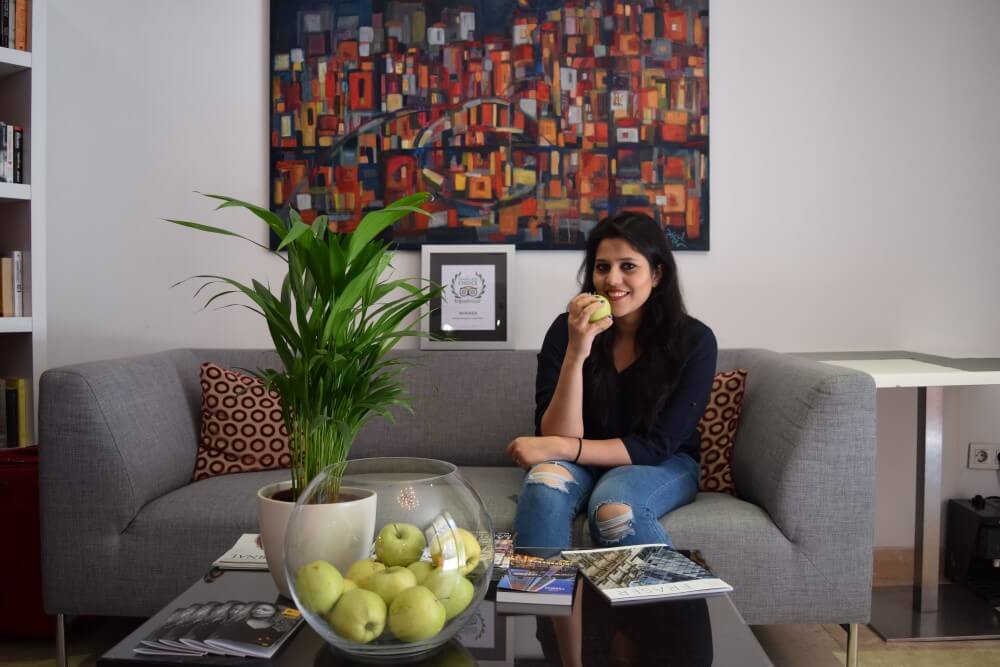 Top 5 luxurious hotels in Budapest
We stayed at Fraser Residence Budapest.
Top 5 budget hotels in Budapest
You can also look for Apartments on Airbnb. Here is 2000 INR (30 USD) free credit for your first trip.
Top Things to do in Budapest: Budapest Travel Guide
Castle Hill: Discover historic Castle Hill with a walking tour. This is packed with most important sites and tourist attractions of Budapest. Enjoy a good time walking in the streets with fabulous architecture, indulging in sweet treats, and admire the breathtaking panorama view from the top.
Danube river cruise: Take a romantic cruise on river Danube for beautiful panoramic views of Buda and Pest. There are some cruise which serves, 4 course meal with live music.
Buda Castle Hill Funicular: It is a fun way to get to the top of castle hill. You will get awesome views in journey. Once you are on top, castle hill offers many nearby site which are worth to see.
Fisherman's Bastion: Lookout from the Fisherman's Bastion. It is one of the best landmark in Budapest. The cone topped towers are spectacular. The site enables visitors to have breathtaking views.
Matthias Church: It is one of the finest churches in Budapest, and one of the most unique churches in Europe. The architecture is amazing.
Thermal Bath: Take a dip and relax in one of Budapest's famous baths. There are so many natural warm spring waters under the city. Enjoy a fabulous spa experience and bathe your cares away or stay in one of the city's health spa resorts.
Central Market Hall: Shop with locals or try some traditional Hungarian food at Central Market Hall. It is filled with huge variety of fresh vegetables, fruits, cheeses and meats. You can also buy famous souvenirs such as variety of paprika from here.
Hungary's Parliament Building: Visit Hungary's Parliament Building and admire its amazing architecture. Looking at the Parliament from across the river because distance makes it easier to capture the beauty of the building in one picture.
Chain Bridge: Walk across Chain Bridge, it connects Buda and Pest. Crossing the bridge is just a short walk and no matter which direction you go, the view is beautiful.
Heroes' Square: Take a stroll to Heroes' Square. It is the most photographed sight of Budapest. The place is packed with tourist and locals.
City Park: It is popular among tourist and also a favorite place of locals. The park has a castle and surrounded by an artificial lake. It is a perfect site for boating during summer and it turns into an impressive ice skating ring during winter.
Hungarian National Gallery (Magyar Nemzeti Galéria): It is located up at Buda Castle. The Hungarian National Gallery is the country's premier fine-art gallery.
Hungarian State Opera House: Enjoy a performance at the world famous Budapest Opera House. It is one of the most prestigious musical institution.
Hungarian cuisine: Try an authentic Hungarian dish paired with vintage Hungarian wine. Most famous national dishes are Goulash, Fisherman's soup, lángos, somlói galuska (Hungary's favorite cake) etc.
Váci utca: it is a perfect place for window shopping and people watch. This is also known as Fashion Street. The street is packed with brands, café, and restaurants.
Where to Eat: Budapest Travel Guide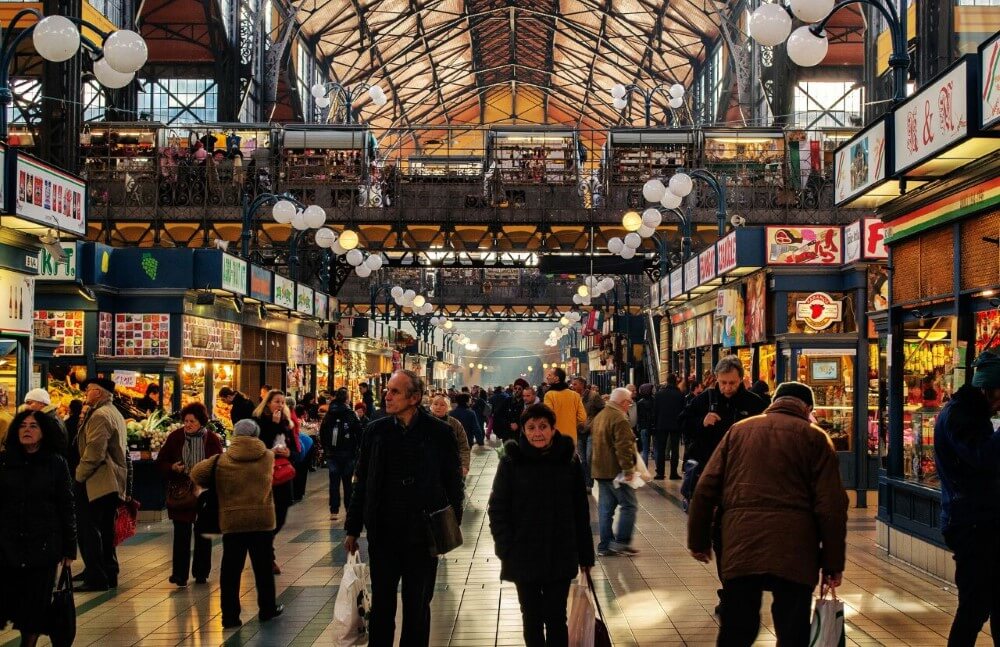 Best restaurant with Hungarian cuisine
Do taste some authentic Hungarian dish. Most famous national dishes are Goulash, Fisherman's soup, lángos, somlói galuska (Hungary's favorite cake) and many more. Hungarian cuisine is best paired with vintage Hungarian wine.
Eat & Meet
Address: Danubius U. 14, Budapest 1138, Hungary
Hungarikum Bisztro
Address: Steindl Imre u. 13., Budapest 1051, Hungary
Zeller Bistro
Address: Izabella utca 36-38, Budapest 1077, Hungary
What can be better than getting flavors of authentic Indian food outside India while traveling? These are classic Indian restaurants in Budapest. They serves delicious food.
Curry House
Address: Horanszky utca 1., Budapest 1085, Hungary
Indigo Restaurant – Pest
Address: Jokai utca 13., Budapest 1066, Hungary
Taj Mahal
Address: 40 Szondi Utca, VI, Budapest, Hungary
Indigo Restaurant – Buda
Address: Feny utca 16., Budapest 1024, Hungary
Shopping: Budapest Travel Guide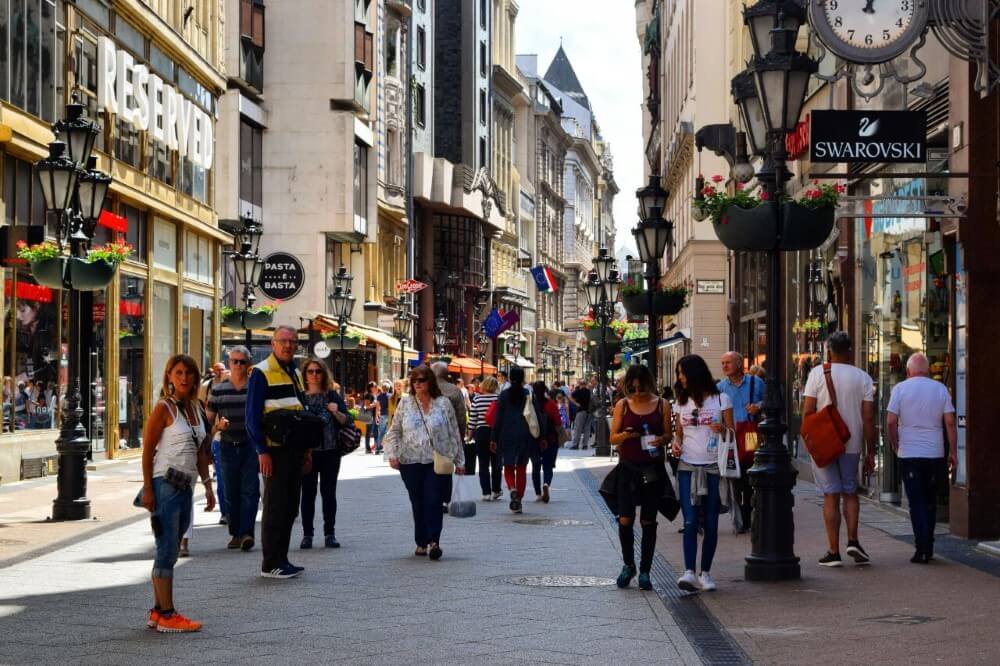 Budapest is not a famous shopping city as Paris but there are many streets packed with high end brand shops, boutiques and cafes. The price is same as anywhere in Europe. Shopping in Budapest offers plenty of options to find good bargains for local Hungarian stuff.
Király utca: It is a shopping street dedicated to world fashion brands. The old buildings in Deák Ferenc utca have been renovated to house international brand shops. The architecture of the shopping street is amazing. Stroll down from Deák Ferenc Square to Nagymező Street for design galleries, funky boutiques, home-improvement shops, and gift ideas from contemporary designers. You will find many high end brands here like Tommy Hilfiger, Sisley, Mexx, Lacoste, Puma, Furla etc.
WestEnd City Center: WestEnd is the largest shopping mall in Central Europe. The mall combine brand name shops with entertainment facilities like anywhere in the world. 😉
Central Market Hall (Központi Vásár csarnok): This is the largest indoor market in Budapest. It is filled with huge variety of fresh vegetables, fruits, cheese and meats. You can also buy famous souvenirs such as paprika from here. On the second floor of this market hall, you'll find vendors selling folk art. There is a small food-court and a restaurant serving traditional Hungarian dishes.
Shopping recommendation: Hungarian products make great gifts. The specialties of Hungary are foodstuffs (goose liver, paprika, and wine), porcelain (world famous brands Herend and Zsolnay) and folk art (handmade embroidery, tablecloths).
Transport within City: Budapest Travel Guide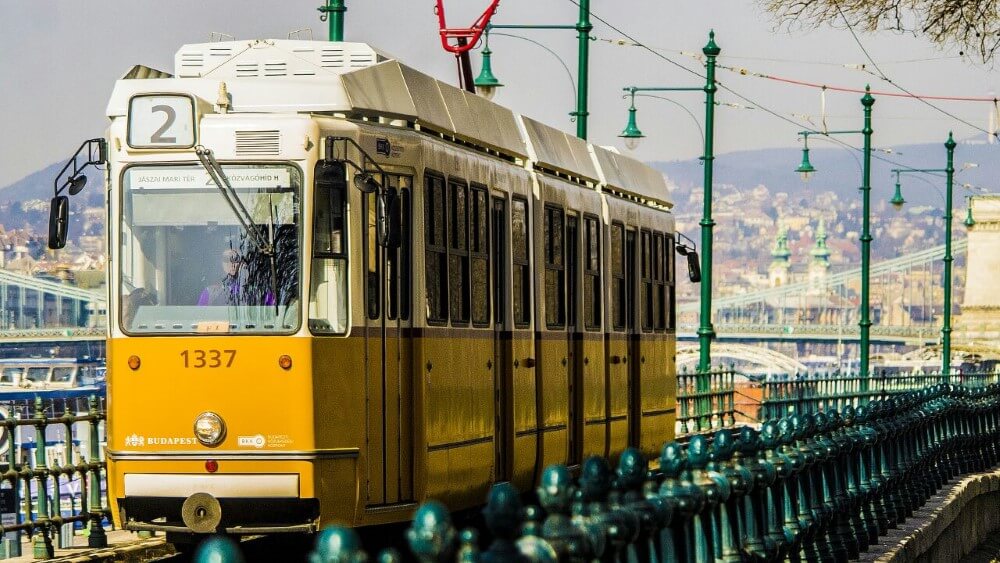 The city is relatively small, many attractions are within walking distance. Budapest has a good network of trams, buses, and subways. All means of public transport is affordable and easy to navigate. The tickets fare varies according to the usage.
Single Ticket: 350 HUF (1.10 Euro)
Bulk of 10 Single Tickets: 3,000 HUF (9.75 Euro)
Unlimited Day Pass: 1,650 HUF (5.36 Euro)
Train Ticket between Airport and City: 400 HUF (1.30 Euro)
Note: Always validate your ticket before you enter. They do check tickets often (you don't want to get fined — which is 25-50 Euro).
You can also download the SmartCity Public Transportation app for your smartphone. It provides you offline maps/routes for all the public transport in Budapest.
Random Travel Tips: Budapest Travel Guide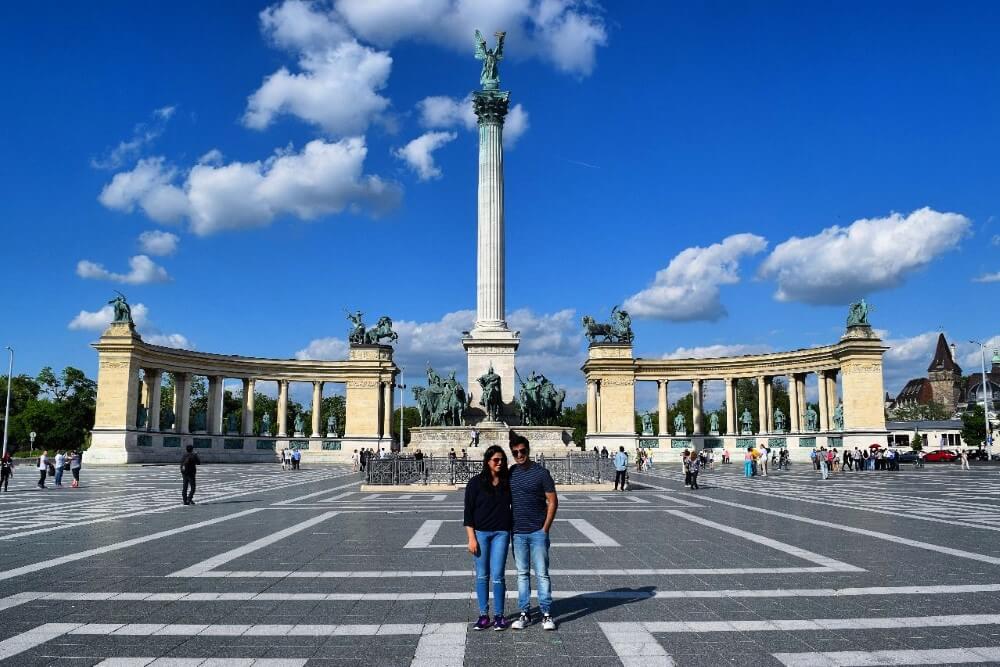 If you have less time to explore Budapest. Ride on Tram number 2 it will cover major attractions and you will also see amazing views along the Danube.
Beware of pickpockets in crowded markets and train stations, especially at Keleti station.
To have amazing view of city in night, head towards the river.
This is our Budapest Travel Guide which includes everything you should know before you plan your Budapest trip. If anything you want to ask feel free to comment or mail us. We are happy to help.
Hope you liked our Budapest travel guide. To see more of our travel pictures follow us on Instagram.
Tags : Budapest travel guide, Budapest travel guide for Indians, Budapest travel guide for travelers, Budapest travel guide for first timers