If you love food than this Vegetarian Thai food tour in Bangkok by Take me tour is a must go tour. With this tour you will be able to explore the vegetarian side of the world famous Thai cuisine.
As every other tour from take me tour, this is also hosted by a knowledgeable local expert who will be there with you to choose a restaurant, ordering food, recommending dishes and everything you need to make your experience memorable.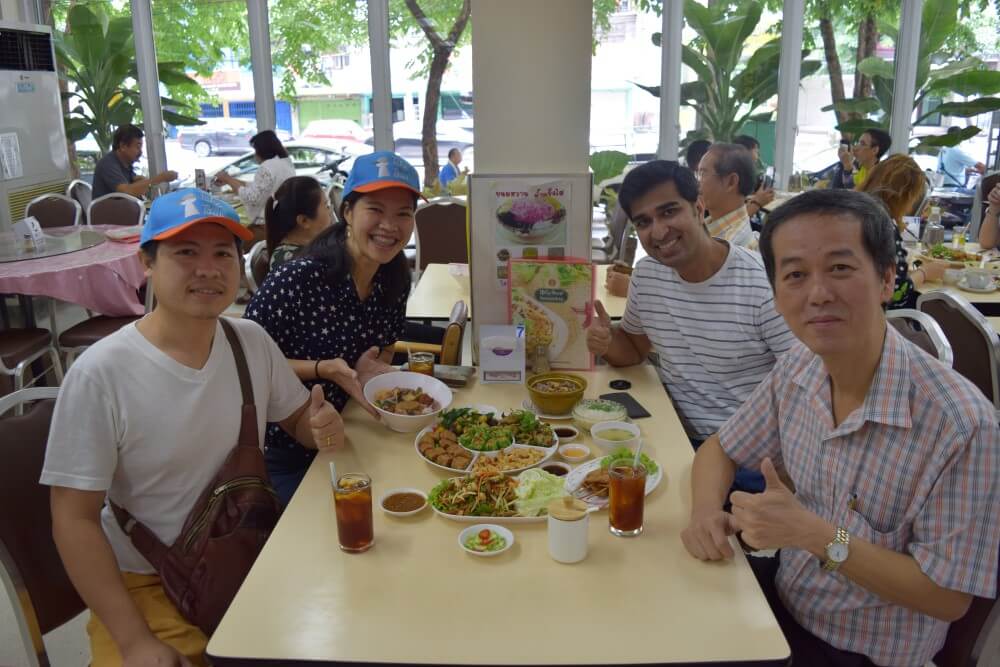 What to expect from Vegetarian Thai Food tour
Go there with empty stomach, as you will get to eat lots of tempting Vegetarian Thai food. Try out Thai-Chinese or Thai-Japanese Vegetarian Food. The flavorsome spices of Thai food will make you taste something different and something that you've never tried before.
Our experience with Vegetarian Thai Food tour by Take me tour
We met our local expert at Krung ThonBuri BTS station. From there she took me to a very famous vegetarian Thai food restaurant called Sutunthip.
Restaurant has an extensive veg menu. It's very popular and full of people. The owner of the restaurant is very humble man and he chooses all the ingredients personally to maintain the quality.
We started our lunch with a set menu! Great they will choose best for you.
Our lunch menu included :
Hors d'oeuvre (Thai-Chinese appetizer)


Satay skewers with Crispy Spicy Salad and drinks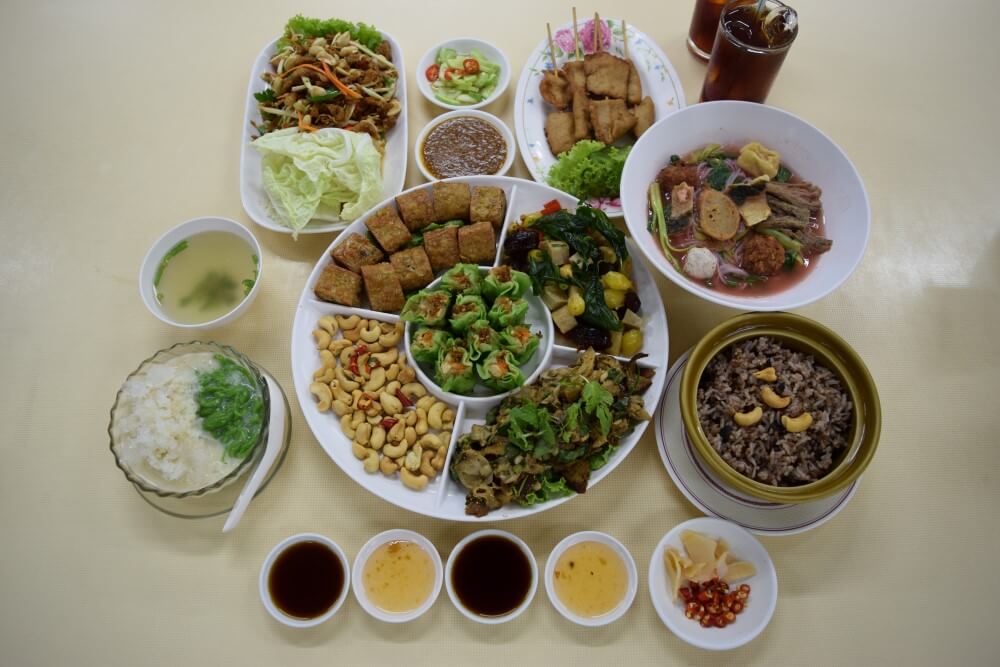 Fried rice with Pitted black olives in brine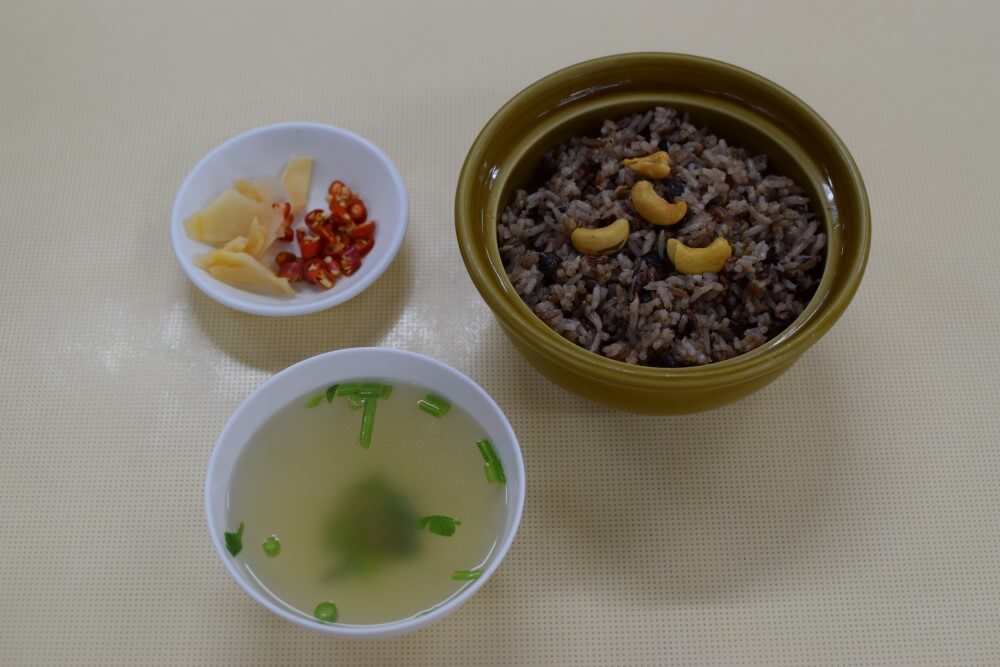 Chinese Pink Soup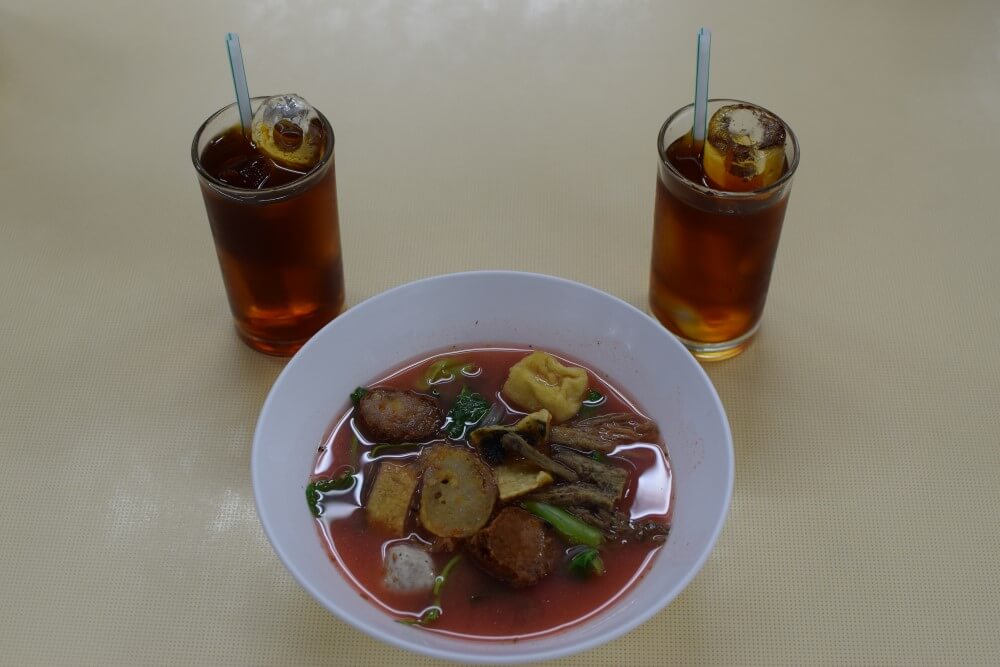 Dessert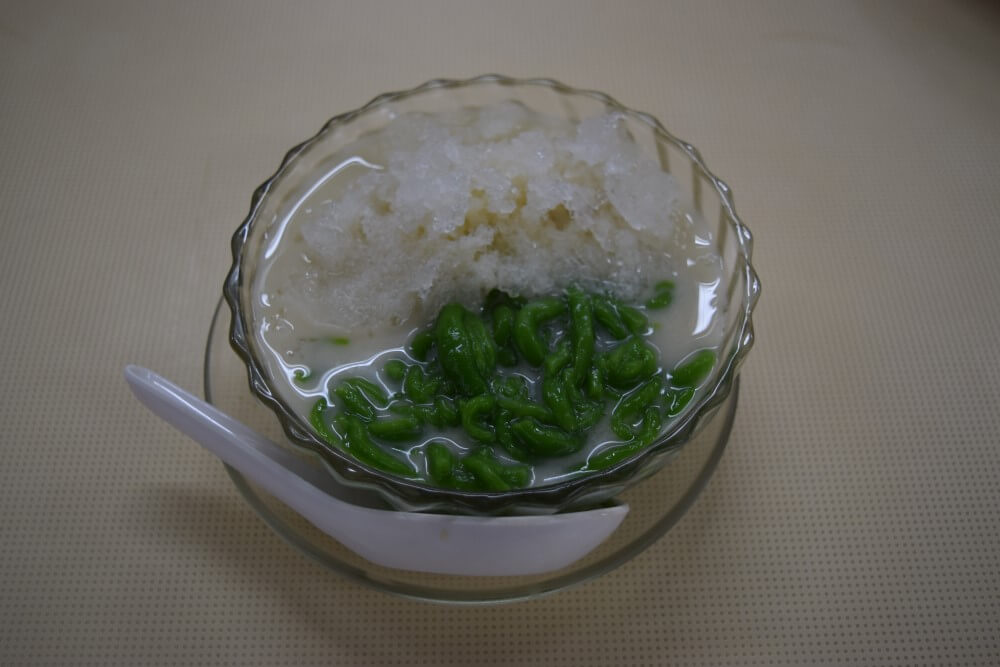 Conclusion of our Vegetarian Thai Food tour by Take me tour
We never knew that Thai cuisine has such an extensive veg options. Thanks to take me tour and its local experts for such a wonderful tour. They have wide variety of tours in Thailand and Japan. Don't forget to visit their website for many popular and customized tours.
We highly recommend you to give it a chance and enjoy your tour with Take me tour.
You can also book their tour at discounted rate with our link.
It was our second experience with Takemetour and we must say that the company is very professional in what they are doing. Everything is smooth starting from choosing tour on their website, booking, meeting local expert and the tour experience itself. Everything is very well managed. Here is the link of our Cafe Hopping tour.
If you have any questions, let us know in the comments. If you found this useful and interesting, please share so others can see it, too. Thanks for reading and happy travels to Bangkok! To see more of our travel pictures follow us on Instagram. You can also check our Bangkok Travel Guide.
Disclaimer : This post is in collaboration with Takemetour but we own all the views and opinion to bring out the honest review for our readers.