Our Krabi Photo Journey will give you beautiful glimpse of Thailand's most visited Island.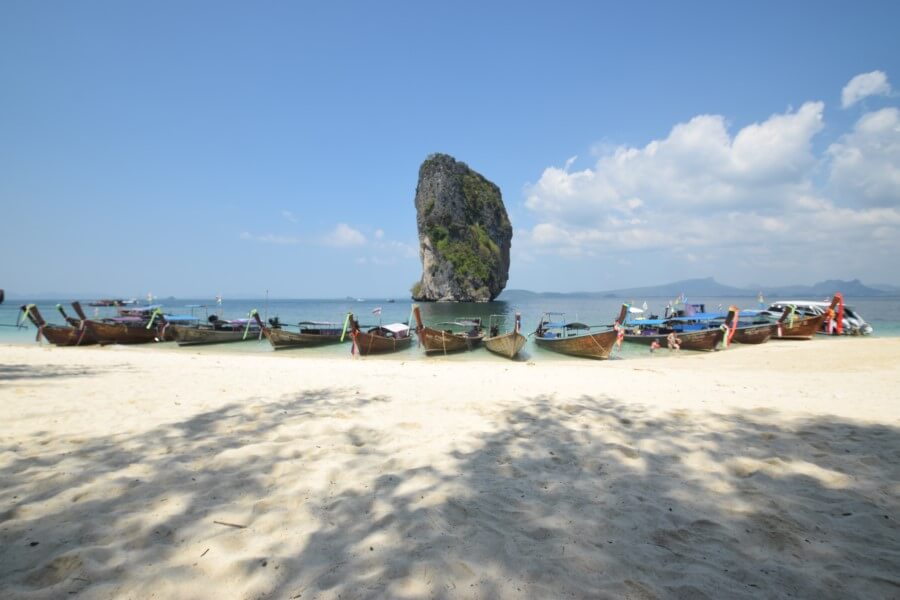 Krabi is one of the most vibrant tourist destinations in Thailand. Krabi is a coastal province on the western coast of Southern Thailand and is 783 km south of Bangkok by road. The beauty of Krabi lies in stunning limestone cliffs, shiny white sand beaches and superb waterfalls. It is widely regarded as one of the most beautiful places in Thailand.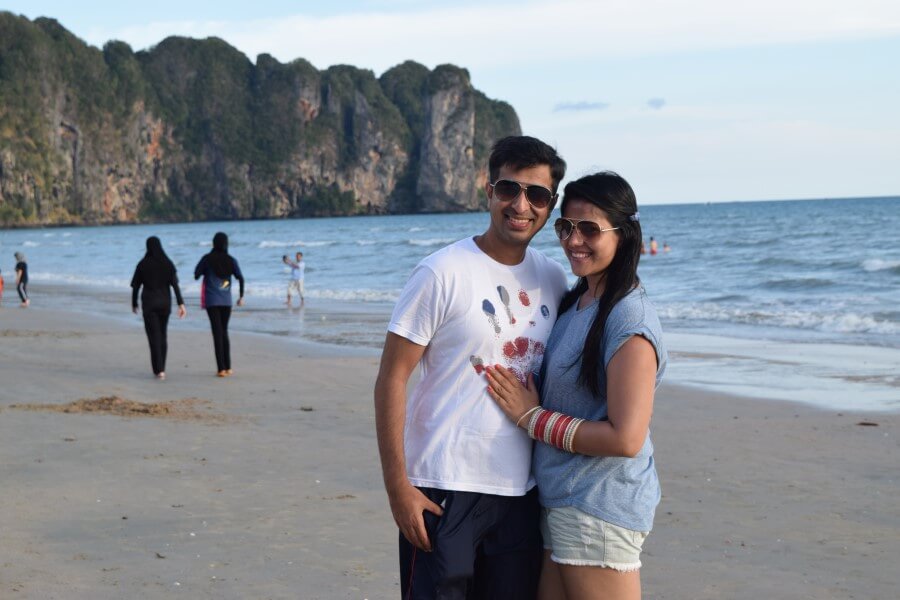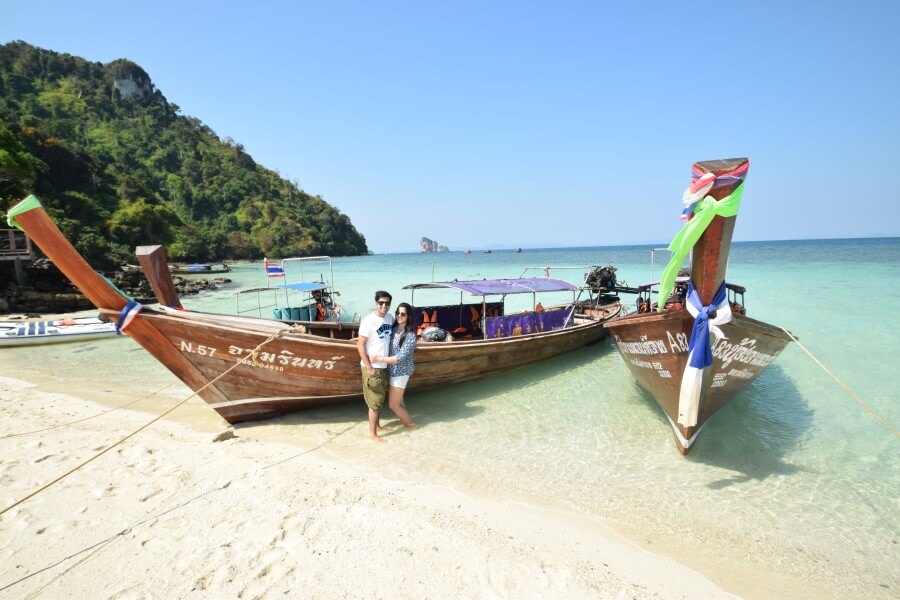 Scattered across water and land are the dramatic limestone rock formations which are shaped by winds and ocean. It give the province a unique and fascinating landscape. These smooth limestone cliffs attracts rock climbers from around the world.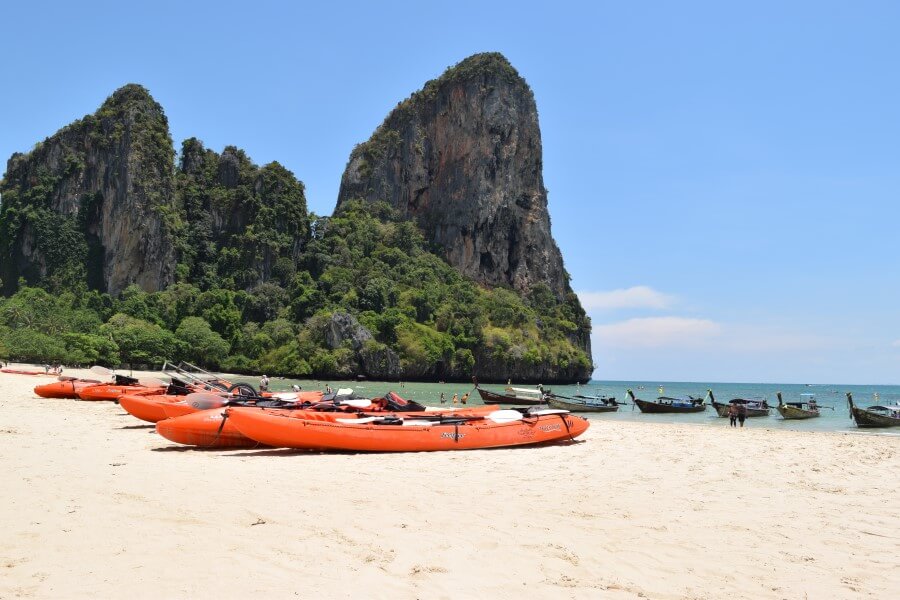 Ao Nang Island is one of the best Island to stay in Krabi province. If you are staying in a comfortable resort than it is just like icing on a cup cake.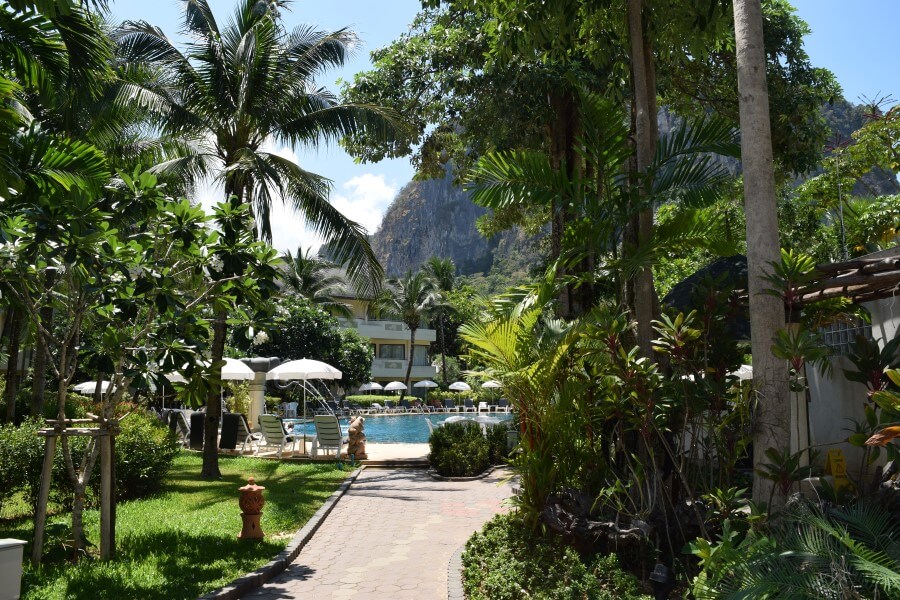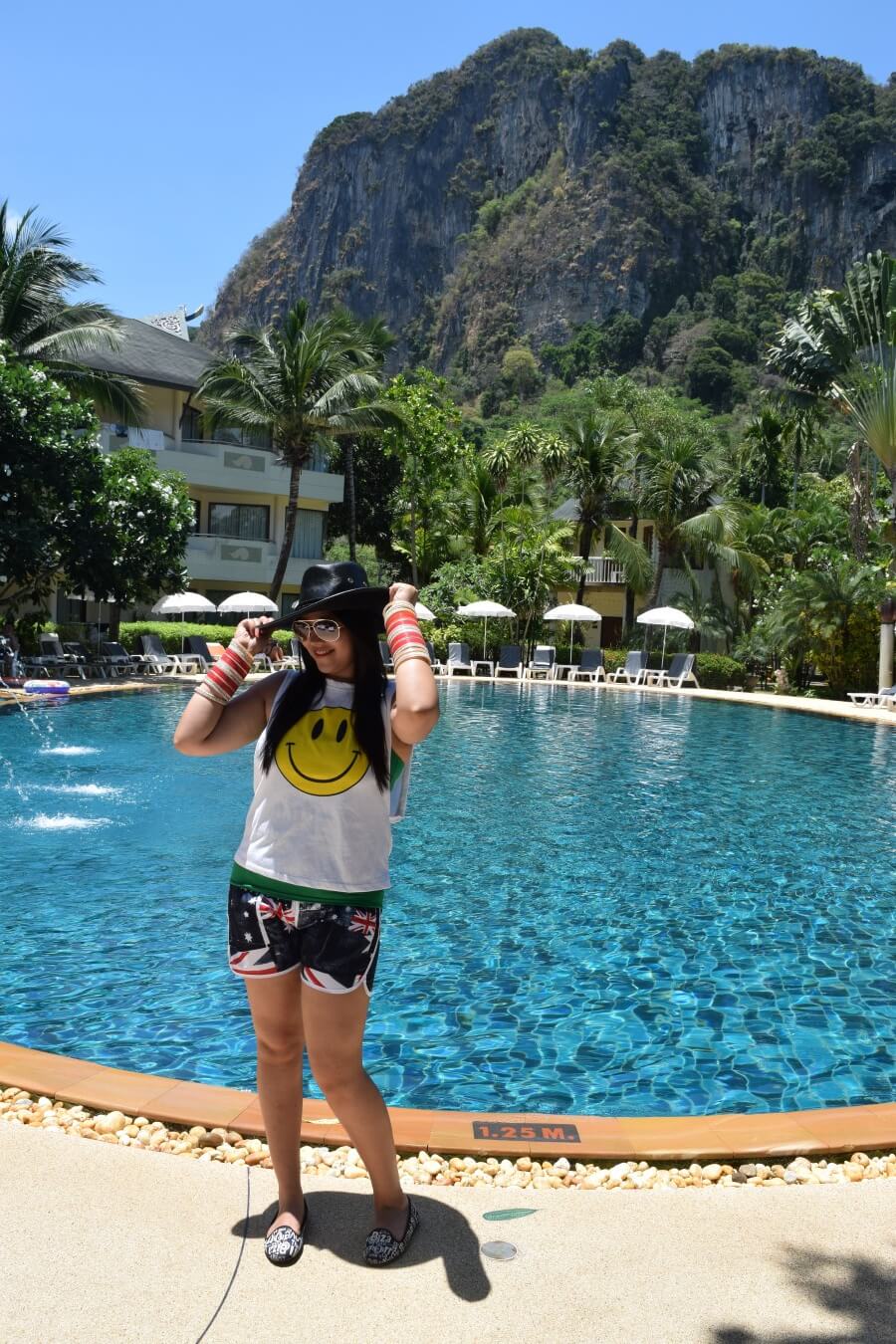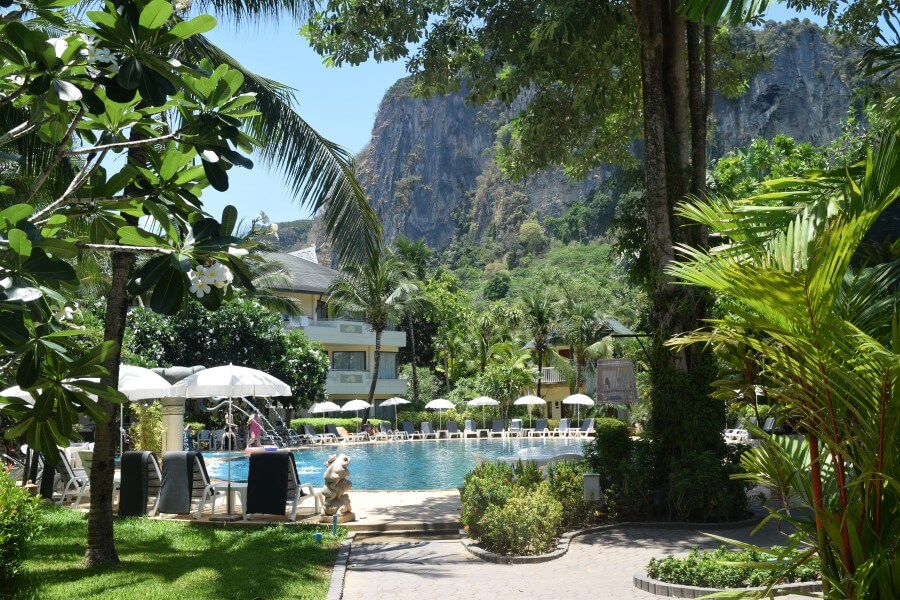 Krabi which includes more than 200 islands offers a lot of activates which suits each and everyone's taste.
Boat Tours to Island
Hidden away among the cliffs and islands are some of the best beaches in Thailand including the renowned Railay Beach. You can book a day trip with any travel agency to visit nearby islands. Also one of the most popular places in the province is Phi Phi Island or Ko Phi Phi. It is one of hundreds of islands which are sprinkled across the water.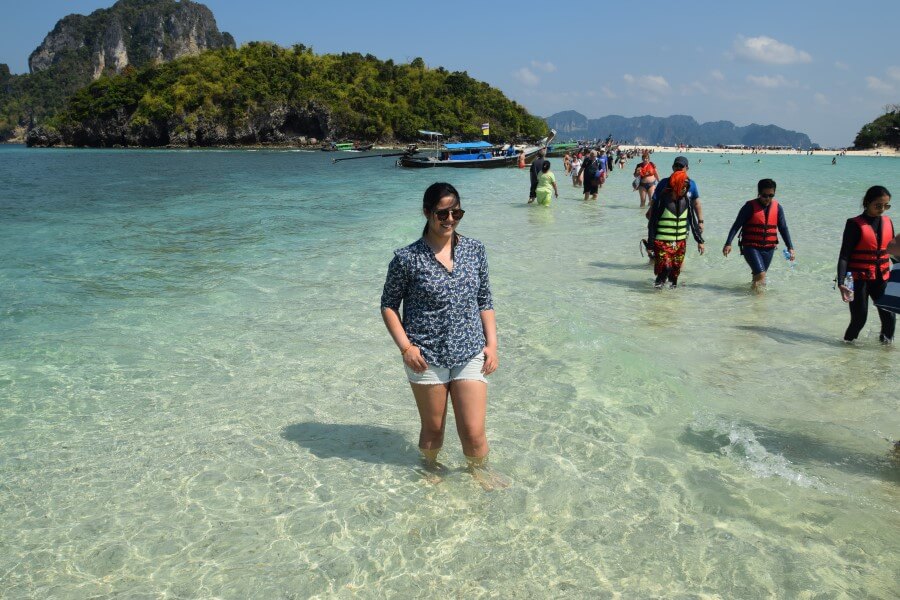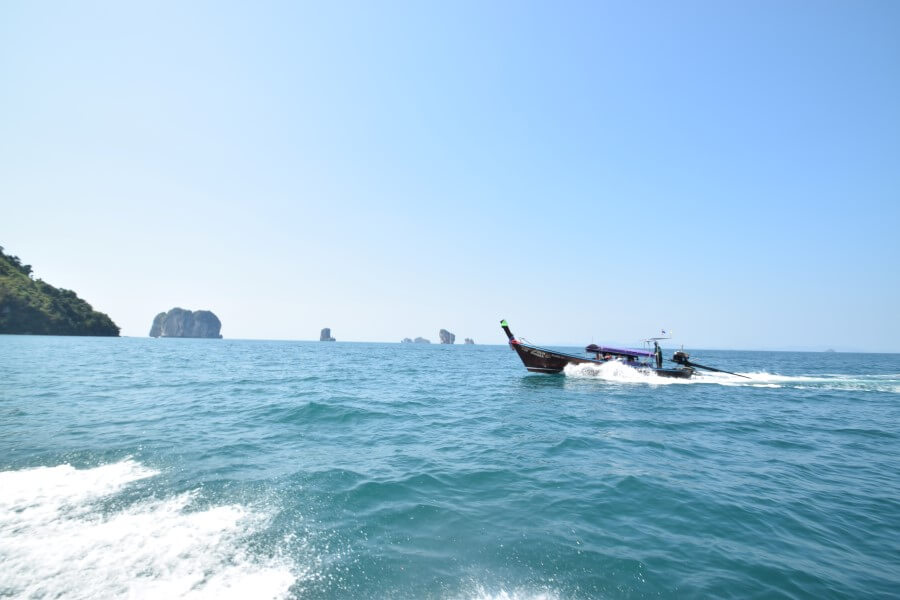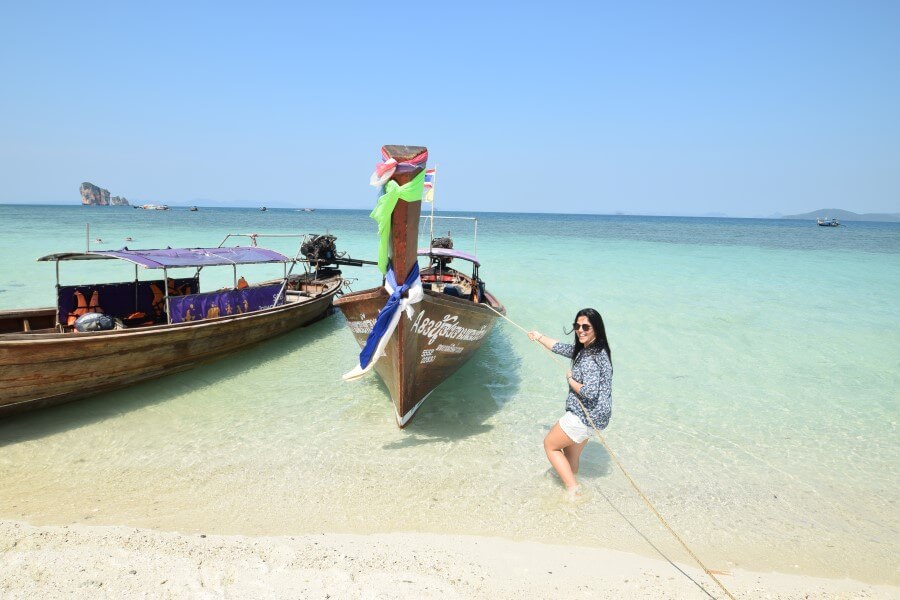 You can take speed boat or long tail boat tour. We had experience both and we must say both the boats have their charm to travel with. Although if you want to experience some solitude, you may need to arrive early.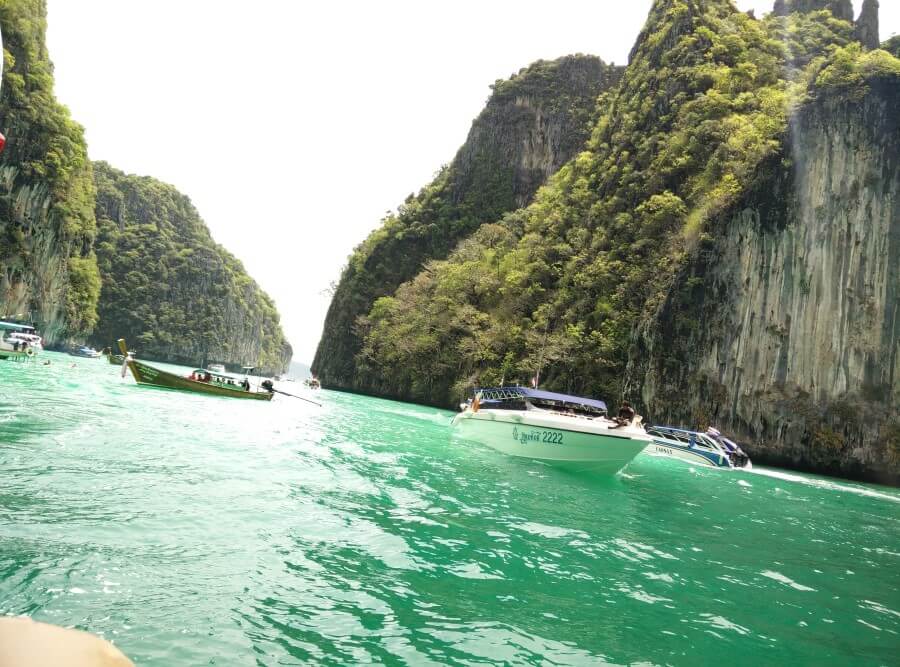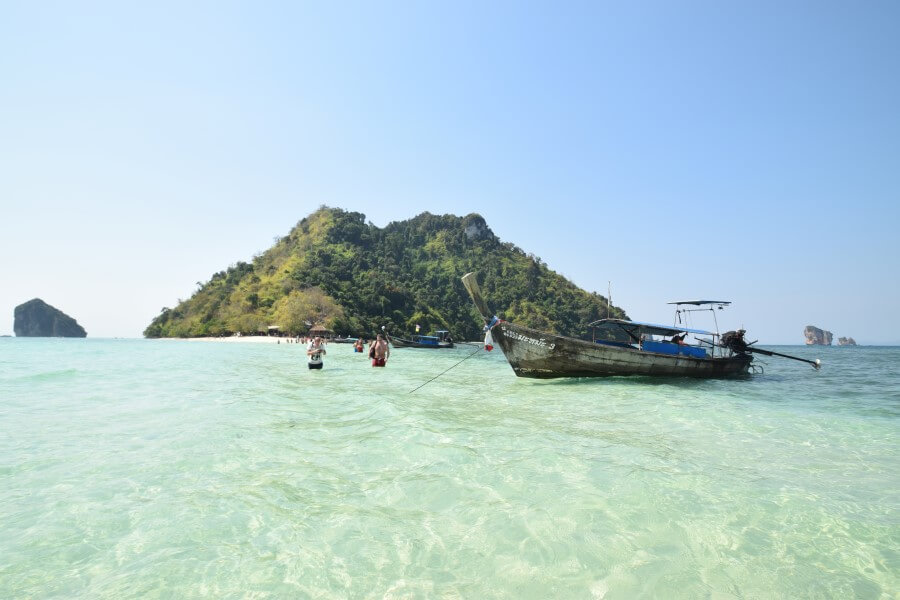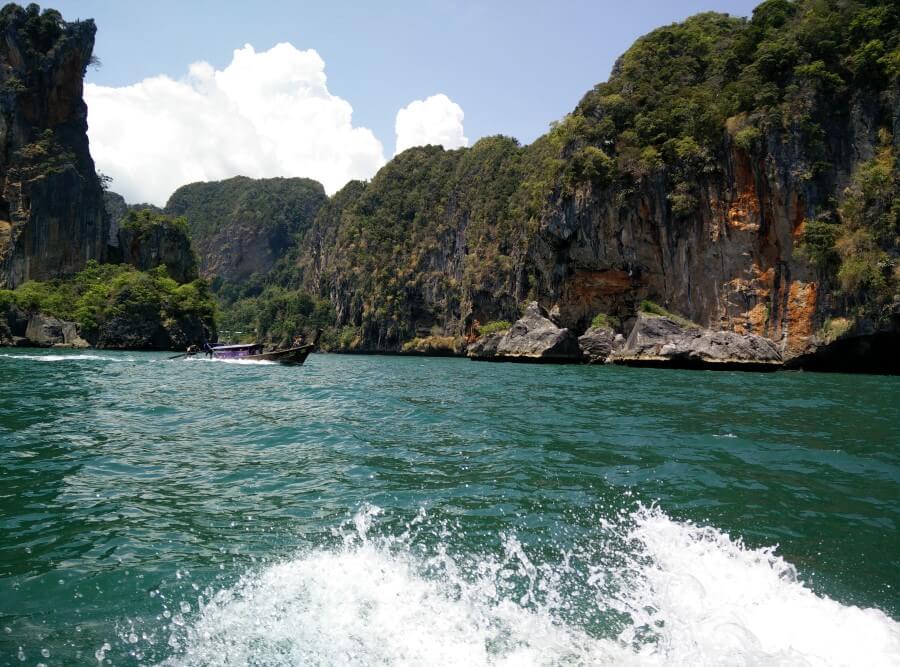 Snorkeling
Below the surface things are just as dramatic. Coral reefs and abundant sea life abound and there are plenty of options for diving and snorkeling.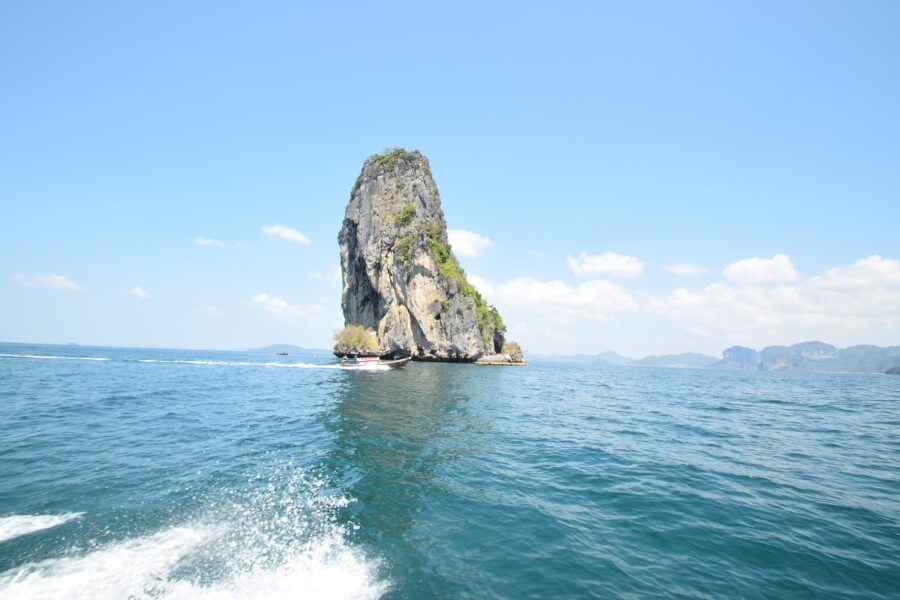 Explore
There are plenty of places to explore in Krabi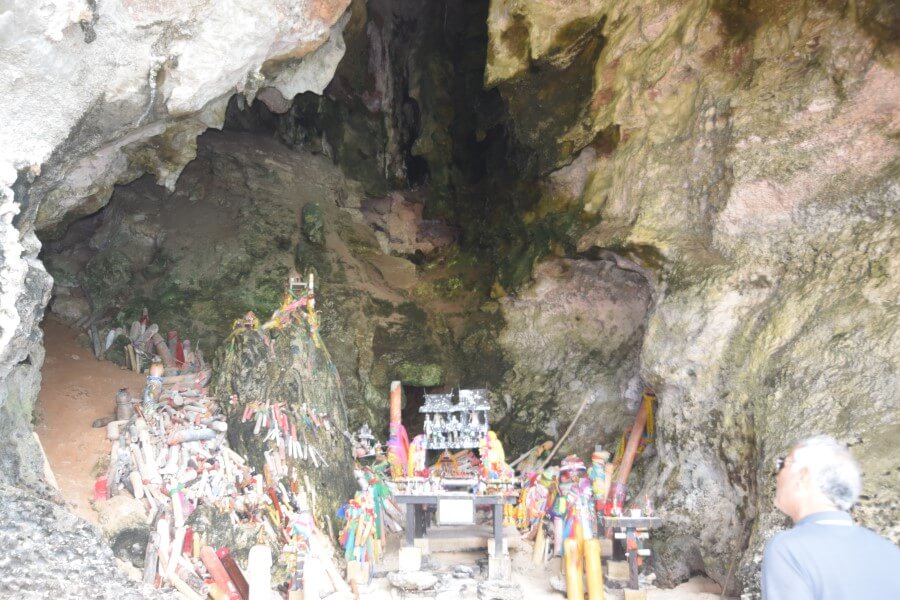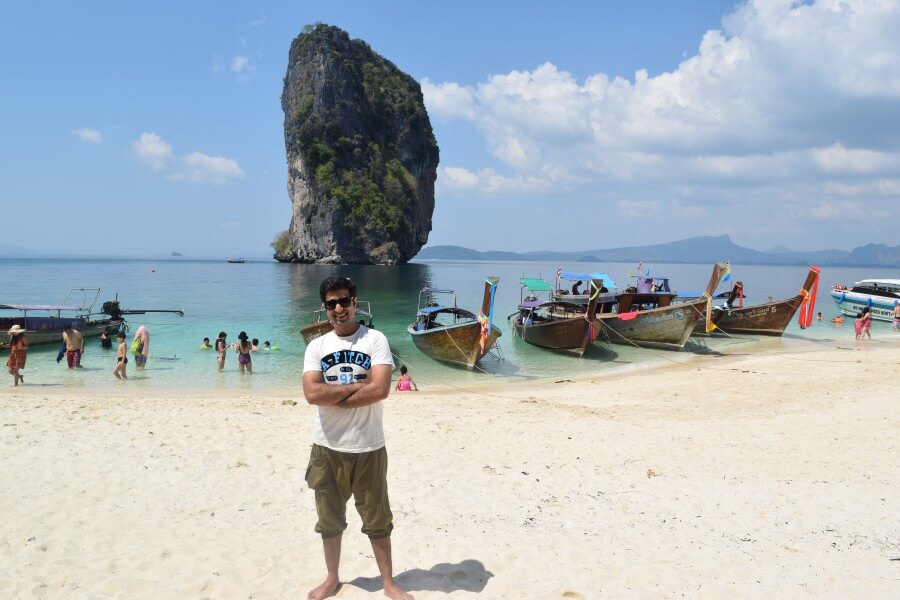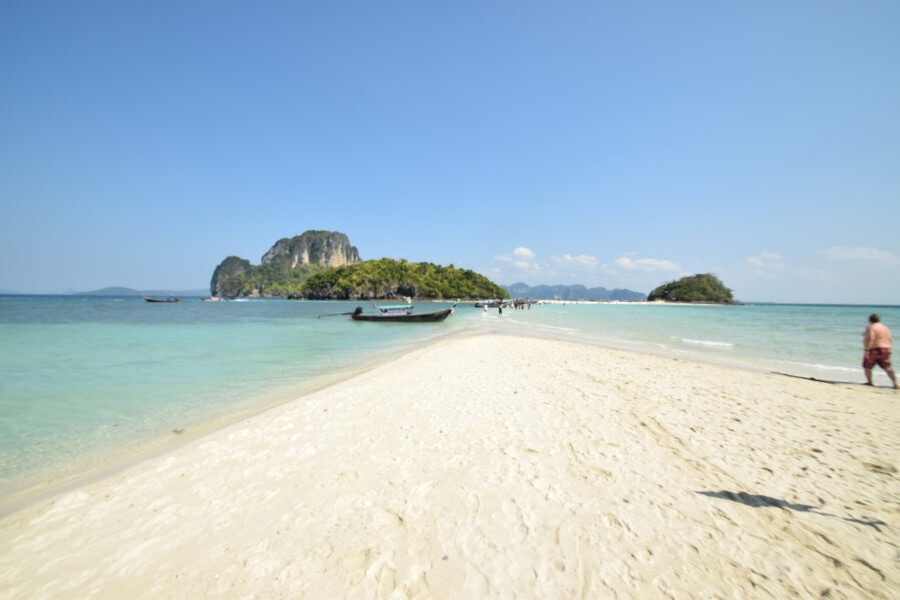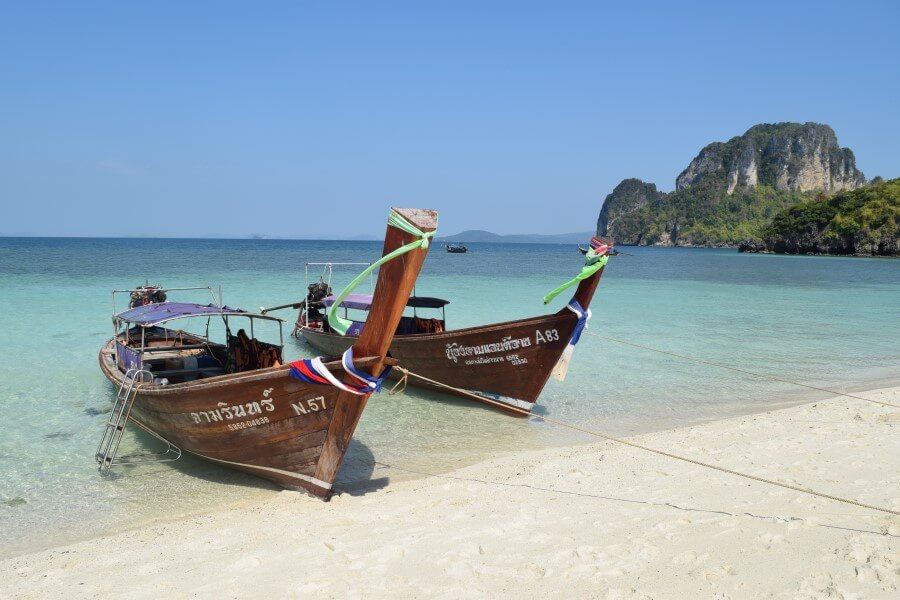 Shopping and eating
As a popular tourist destination there are plenty of options for shopping and eating. There are extensive array of ferries and longboats to get you around to all the best locations. This makes it a very easy place for relaxing and enjoying the views.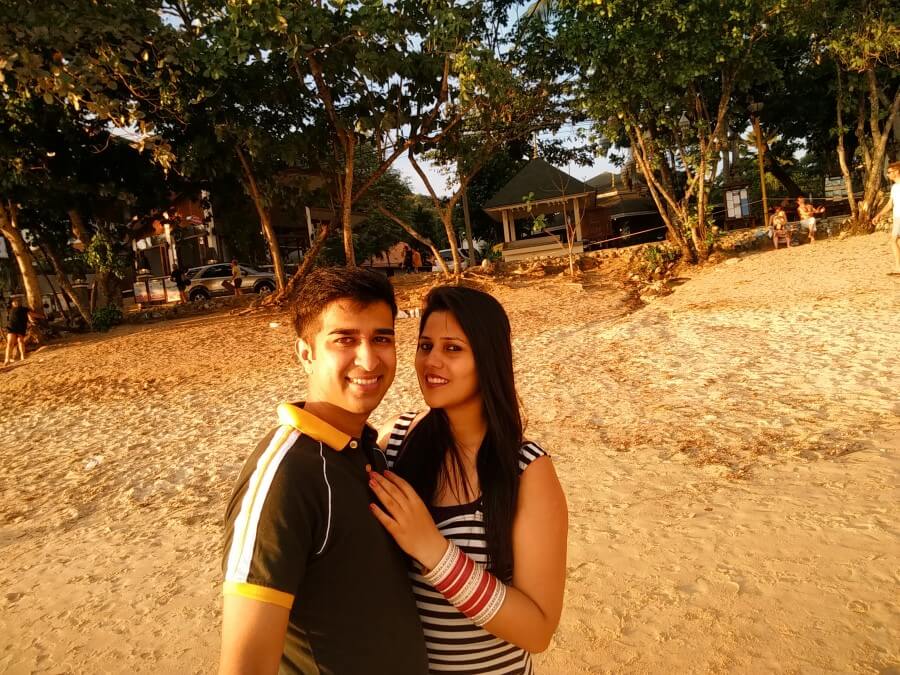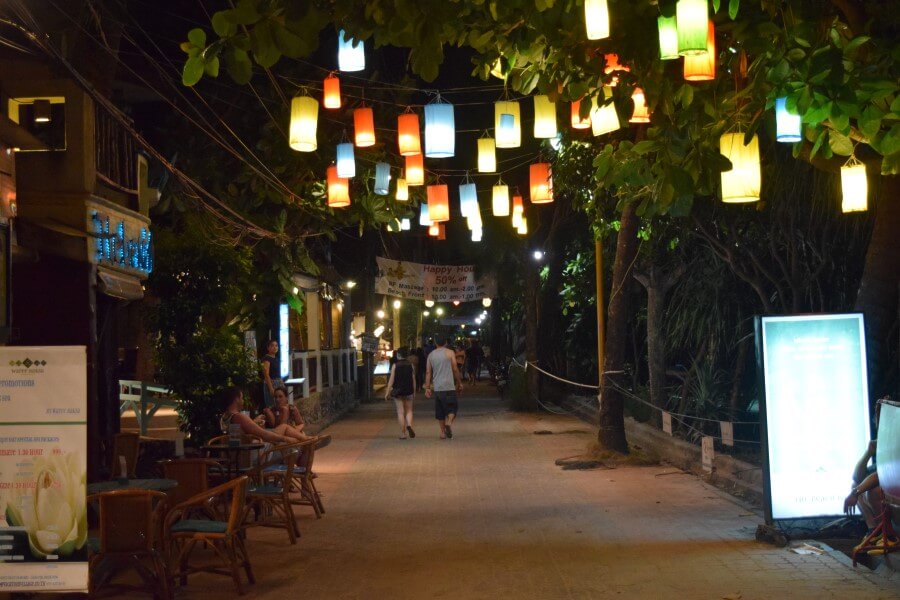 One of our favorite quote:
"Man cannot discover new oceans unless he has the courage to lose sight of the shore." – Andre Gide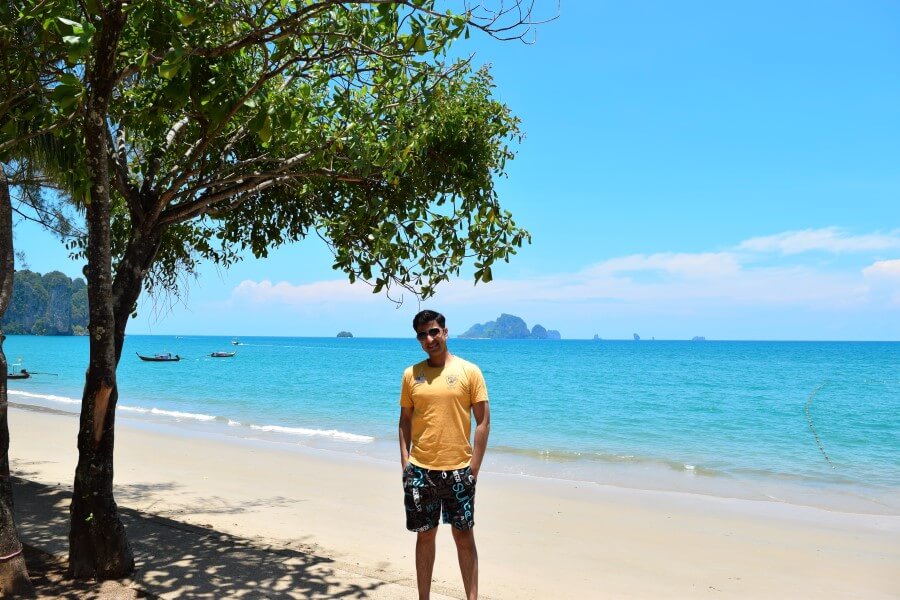 Experiencing Krabi's beauty is such an awesome memory for us. Hope you have liked our Krabi Photo Journey. Do visit Thailand's most magnificent beach destination "Krabi" and enjoy its island tour. Comment if you have something interesting to share from your Krabi travel diary and also share your photographs with us.
Stay fit and Keep travelling.
Hope you enjoyed our Krabi Photo Journey. For more pictures just follow us on Instagram