Venice is our favorite destination. It's more memorable as it was our Honeymoon 😉 We absolutely loved this iconic city.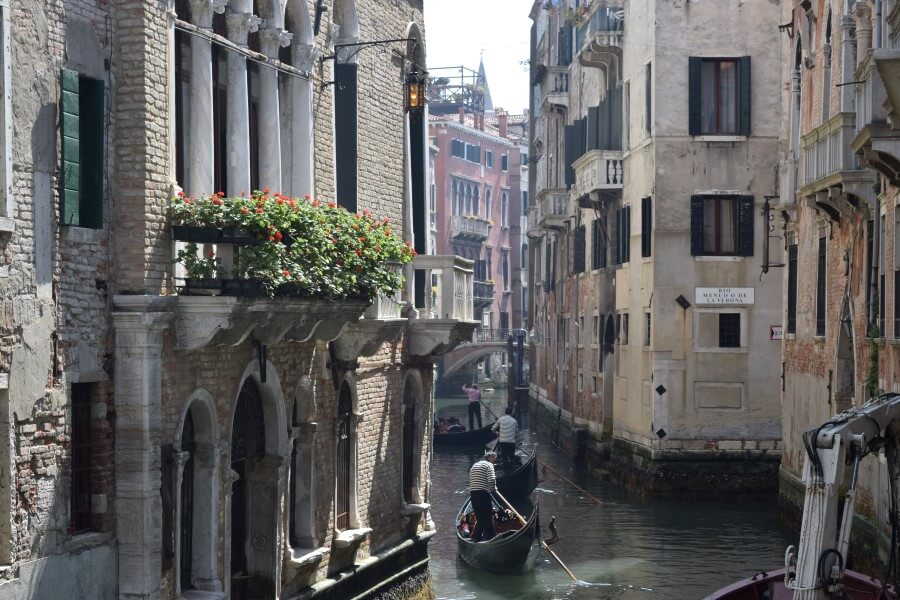 Rising from the water of Venice lagoons is a place like no other, the Italian city of Venice. Long hailed as the most breath taking city on the earth, there is no denying that sometimes, Venice can be overwhelmed with admires. But if you take your time and treat her gently, she will reward you with moments of profound beauty and bliss.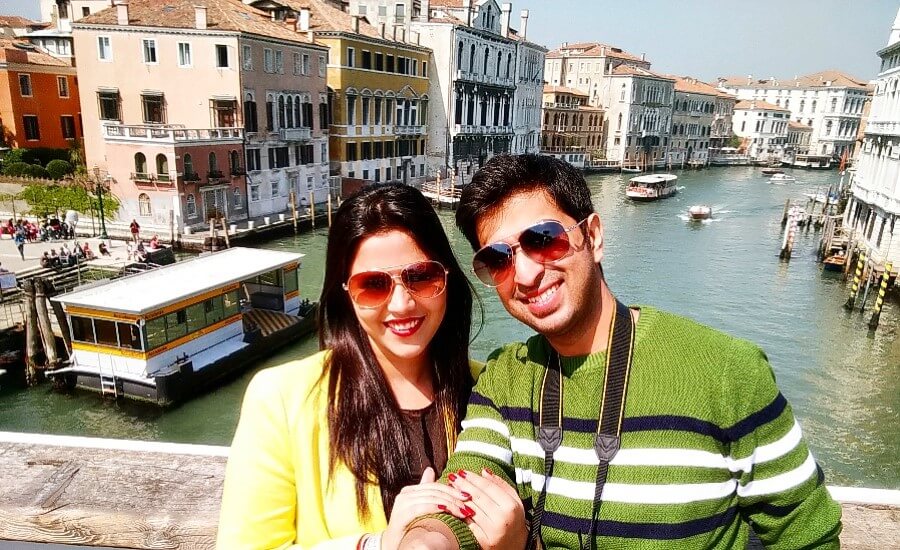 Venice is one of the most beautiful and romantic cities in the world. Just like a postcard with scenes once you arrived the floating city you will see uniqueness of this magical city known as Venezia.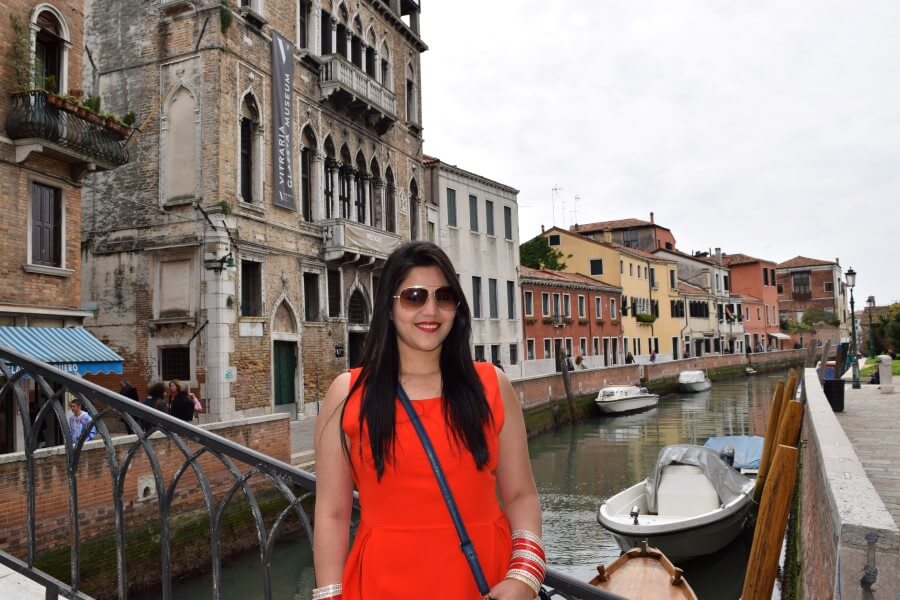 If you have ever thought to become a photographer you should definitely come here because here you don't need any photography skills, here just take out your camera and click it and you are good it's that pretty gorgeous.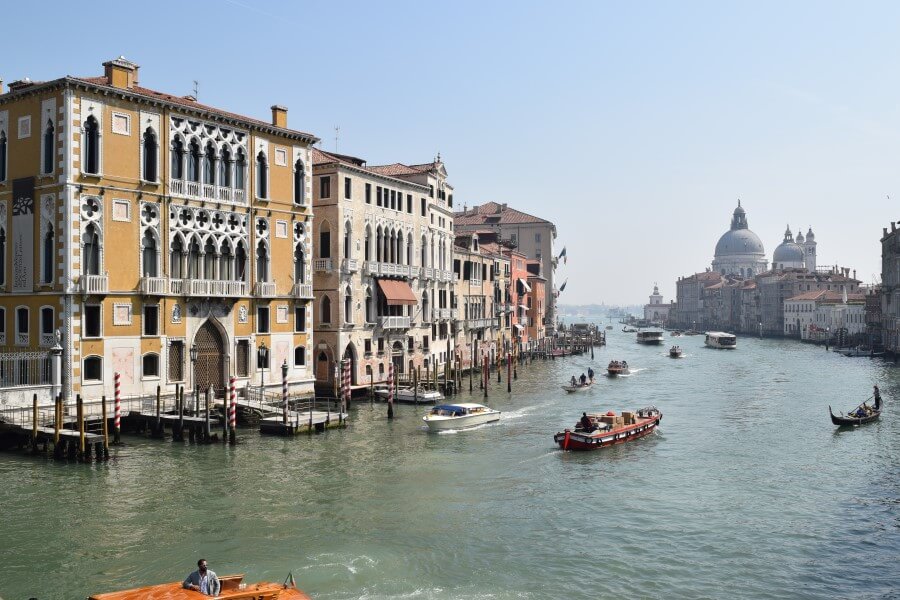 Most visits being in central district of San Marco, where you find one of the world's great square St. Marks. The piazza is much crowed throughout the day so arrive in early morning to enjoy. St. Mark's square has city's finest architectural buildings. The best among them is St. Mark's Basilica, which is a treasure house of holy relics, from the body of St. Mark.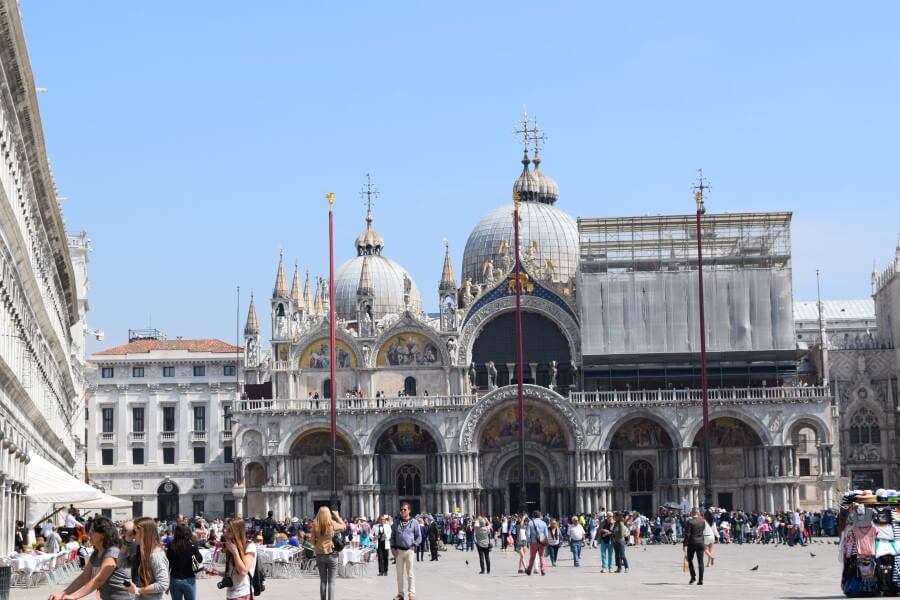 Across from the Basilica stands a city's beloved bell tower.
Below the tower there is one of the city's famous landmark, Doge's Palace which is a Gothic masterpieces. It is a beautiful museum which celebrates Venetians achievement and glory. There you will see a gateway from there begin your journey through Grand Canal.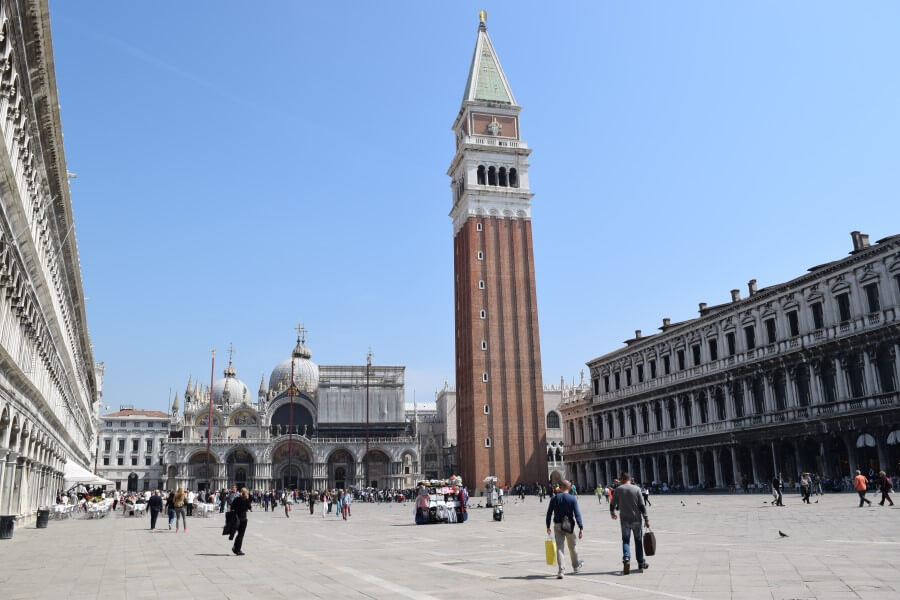 The canal is life of Venice, its main artery which winds through Venice.
Ride the Vaporetto dell' Arte and explore the city or ride in true Venetian style, by gondola (I loved it). It will give you real dramatic and romantic feel.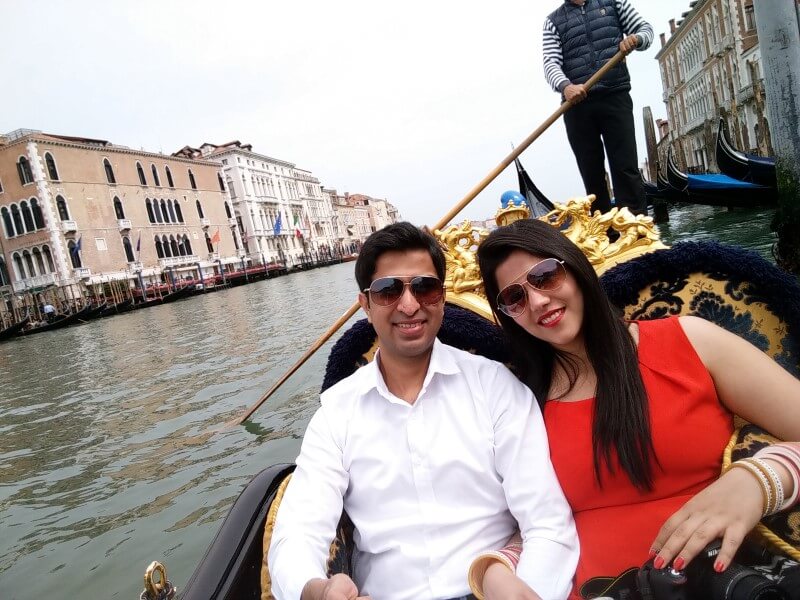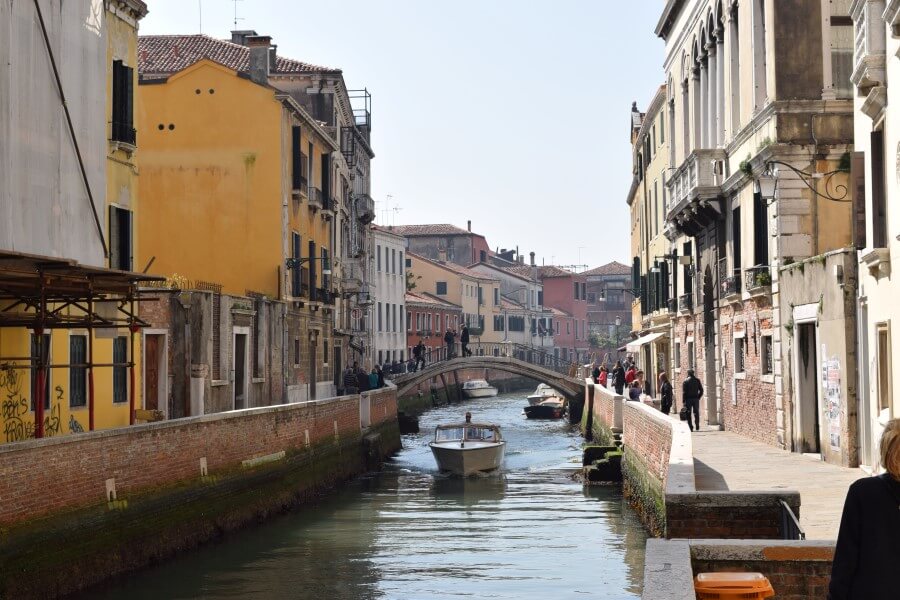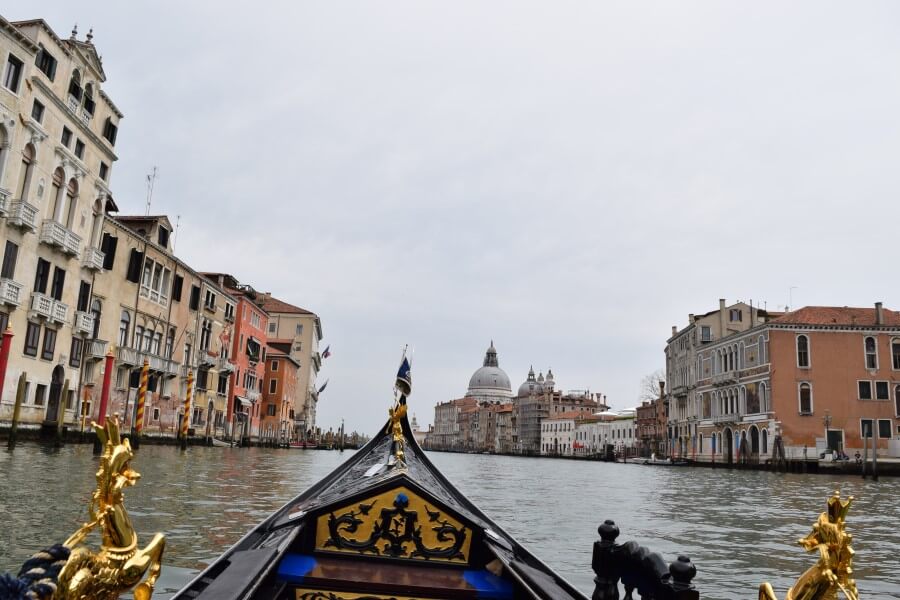 Near Grand Canal you will see the graceful dome of Santa Maria Della salute. It is a beautiful church.
All along the canal, many of the piazzas are home to museums and galleries.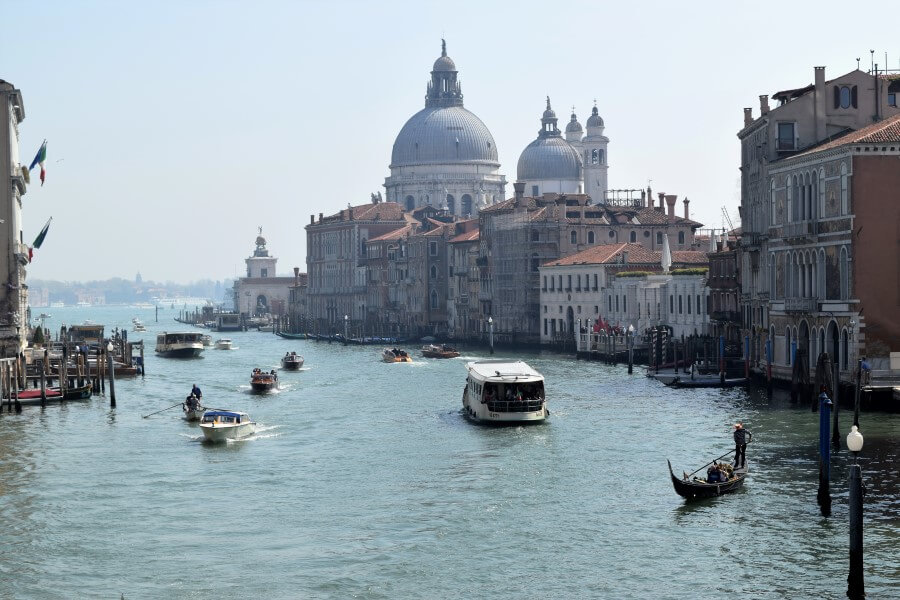 Venice has a way of capturing hearts. Venice is also known as The City of Bridges, many of which are work of art too. The Accademia Bridge is the one of my favorite as it offers some of the best and finest view of Grand Canal. Away from Grand Canal there are hundreds of more Bridges to explore, they are very functional and breathtaking. Rialto bridge is the highlight of city.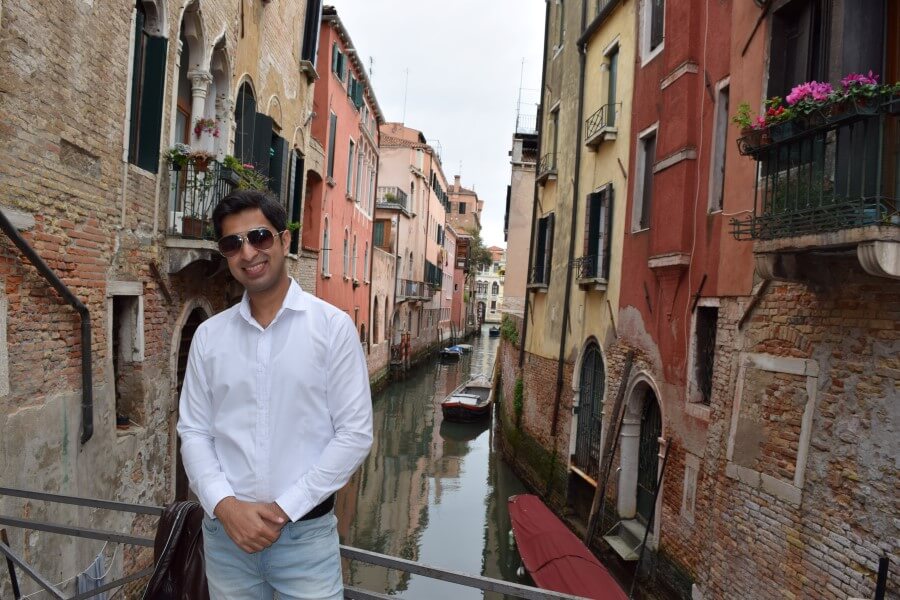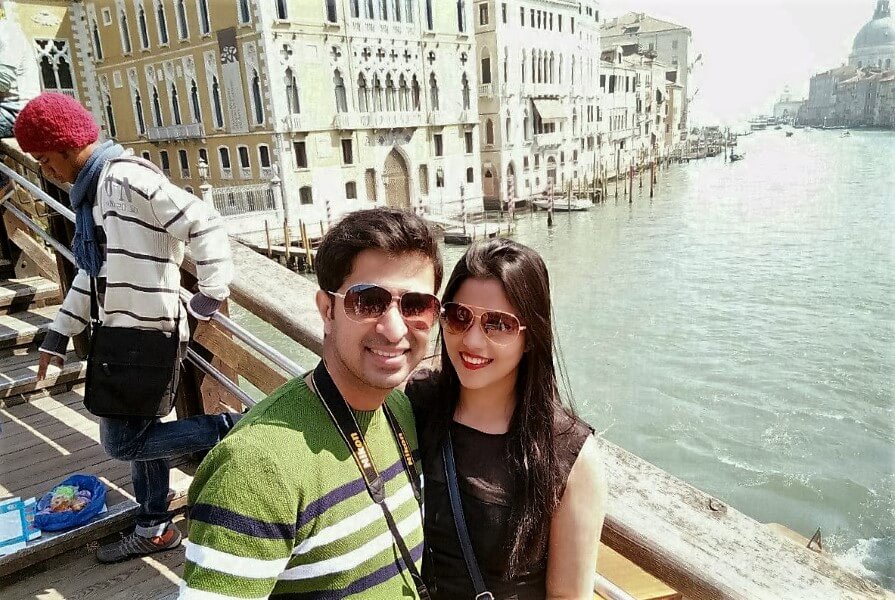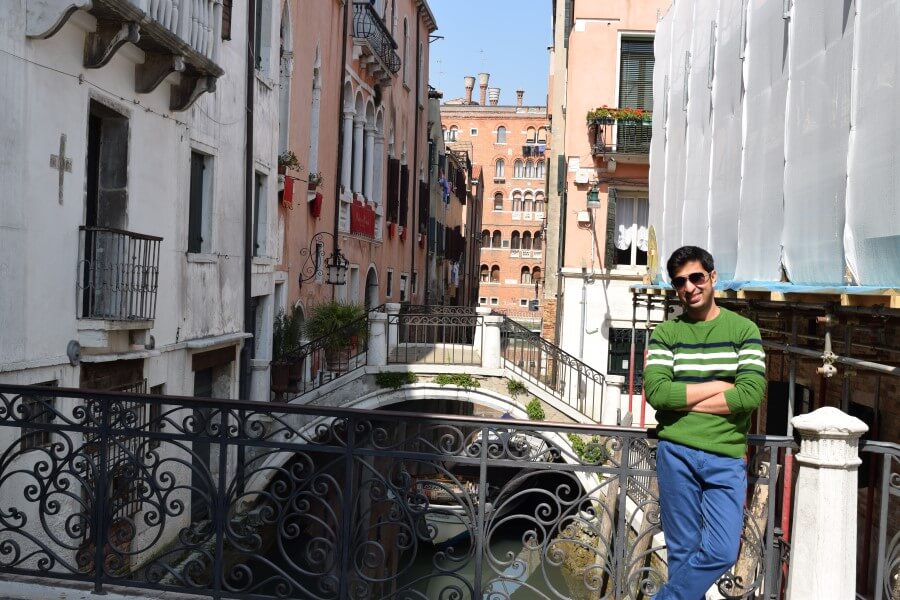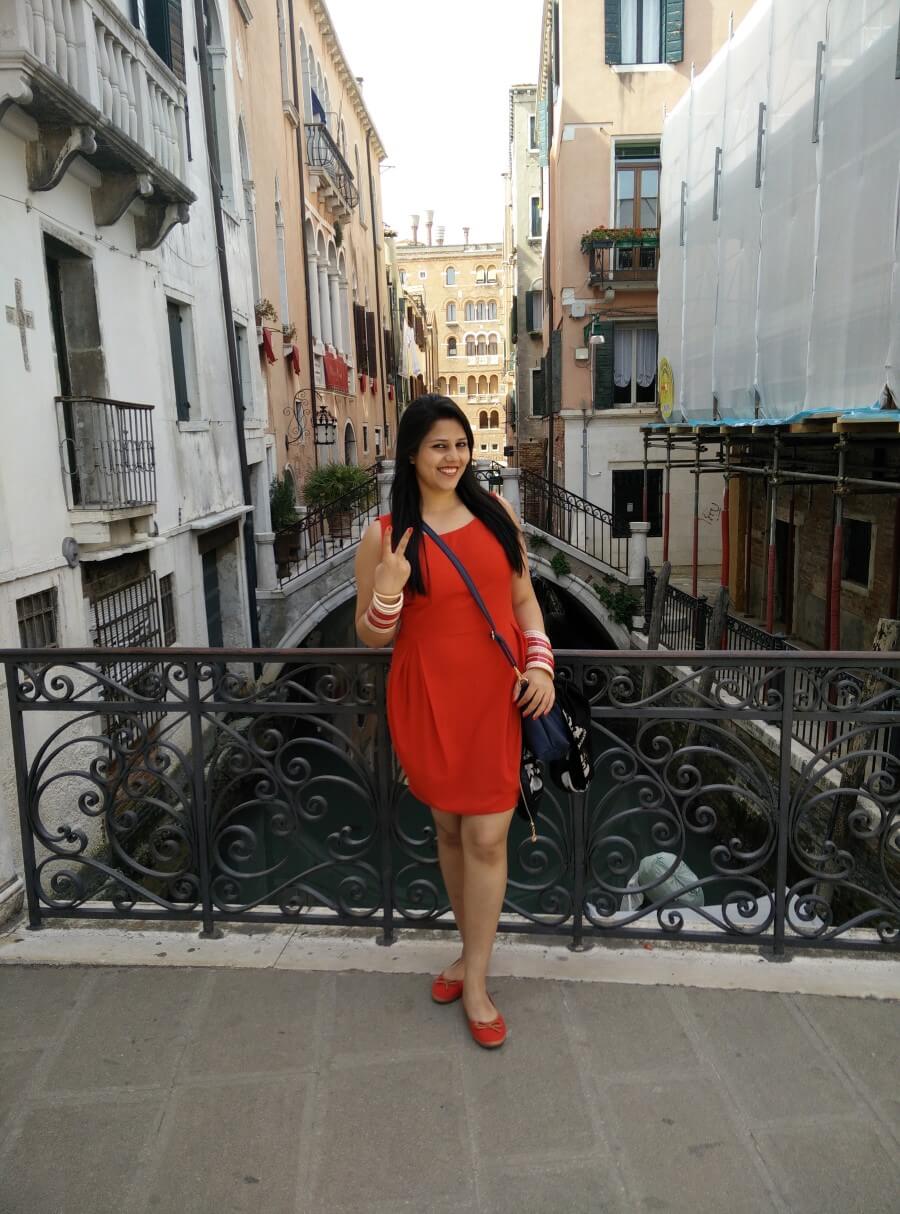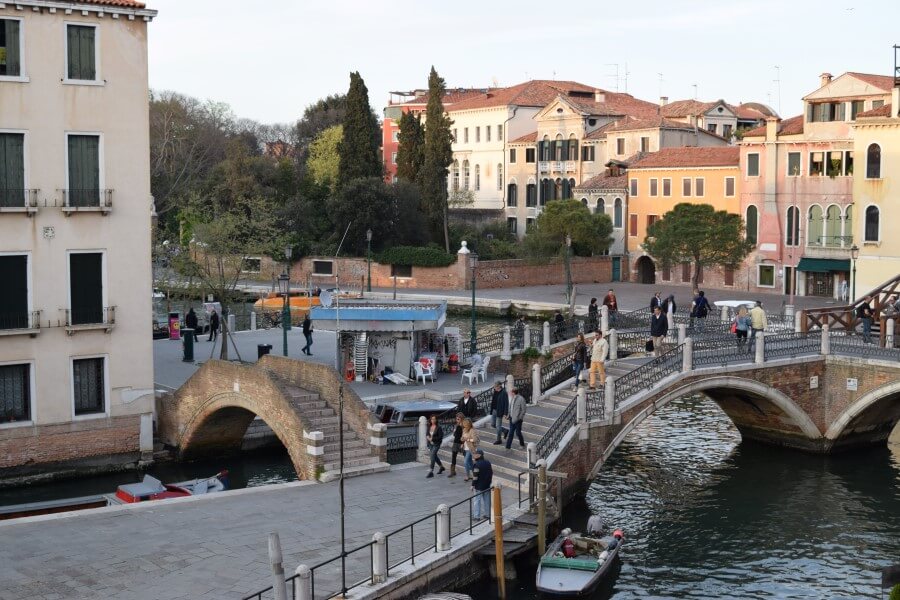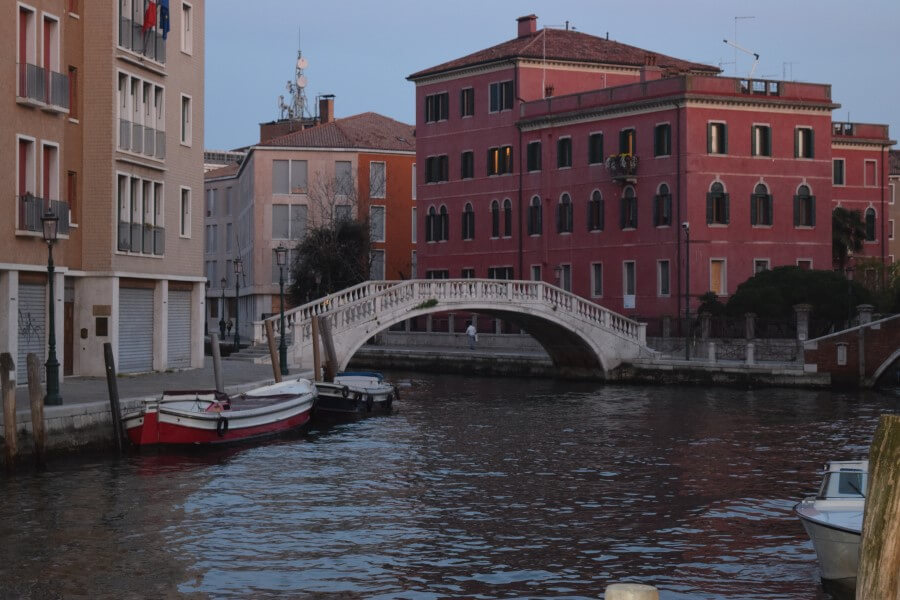 Venice is a city to get lost in, so put away your map and let her surprise you. Follow your own ways that suddenly emerges into quiet piazza, sometimes to the crowed one or at the steps of some ancient churches.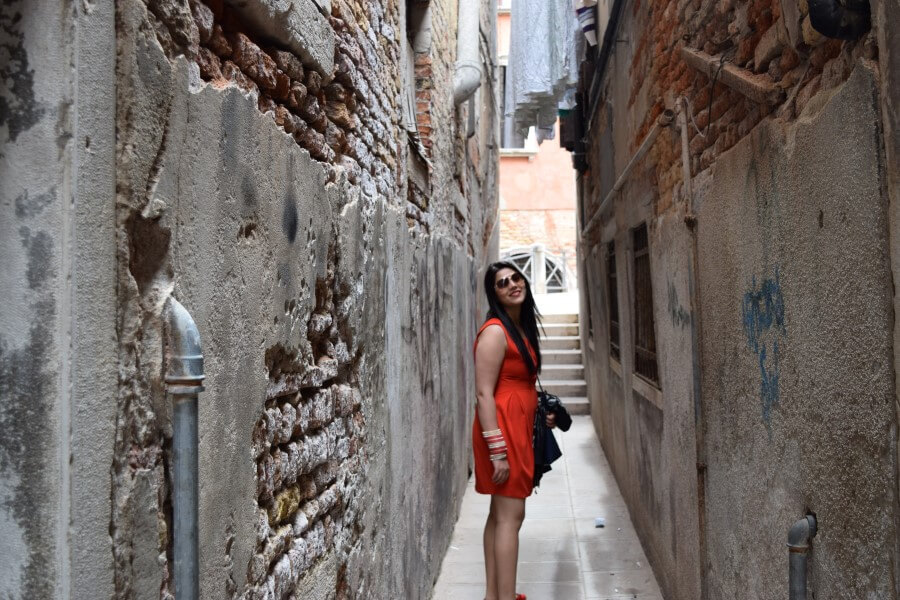 There are more places to catch your breath, like the water front promenades or the sleepy canals and spacious piazzas.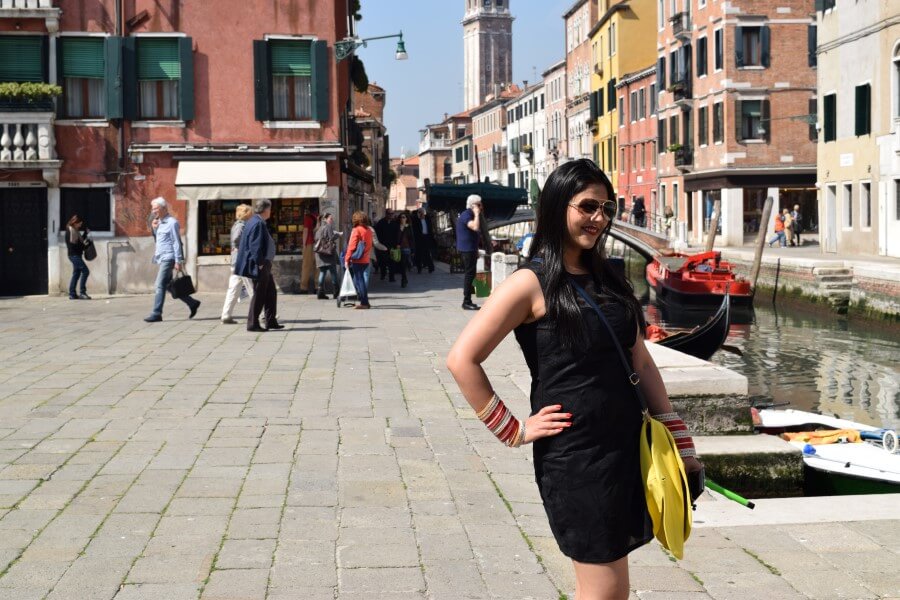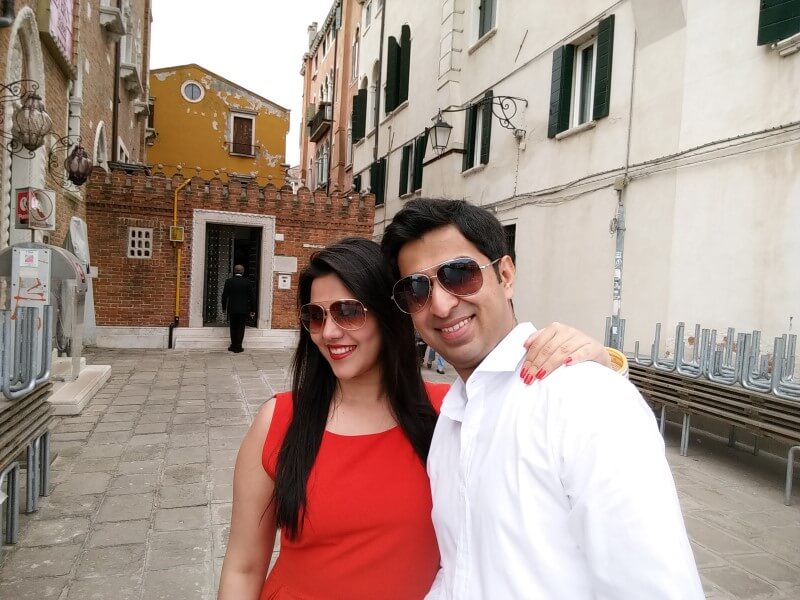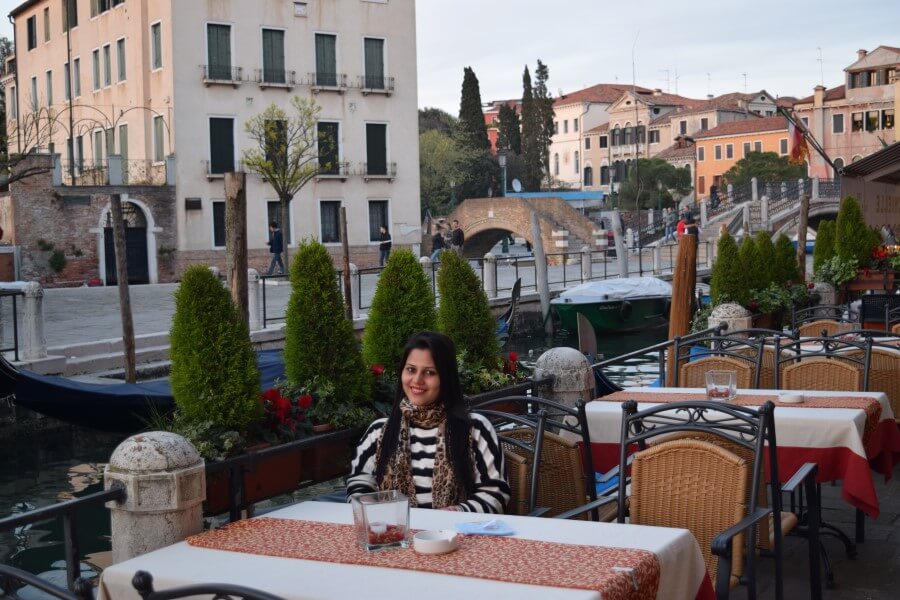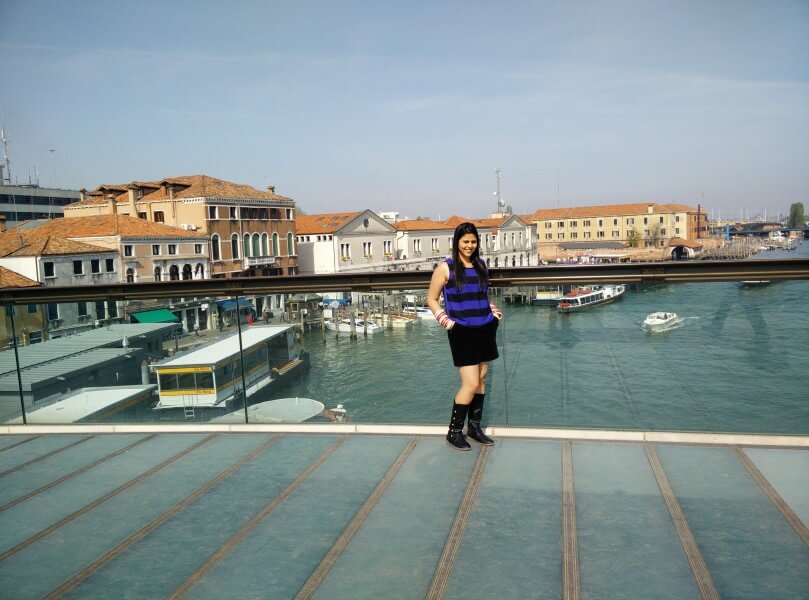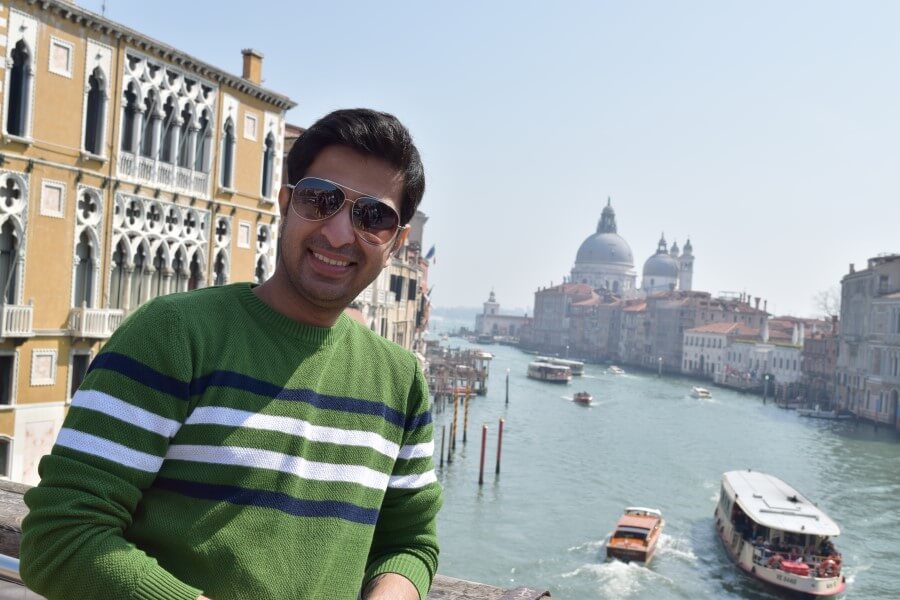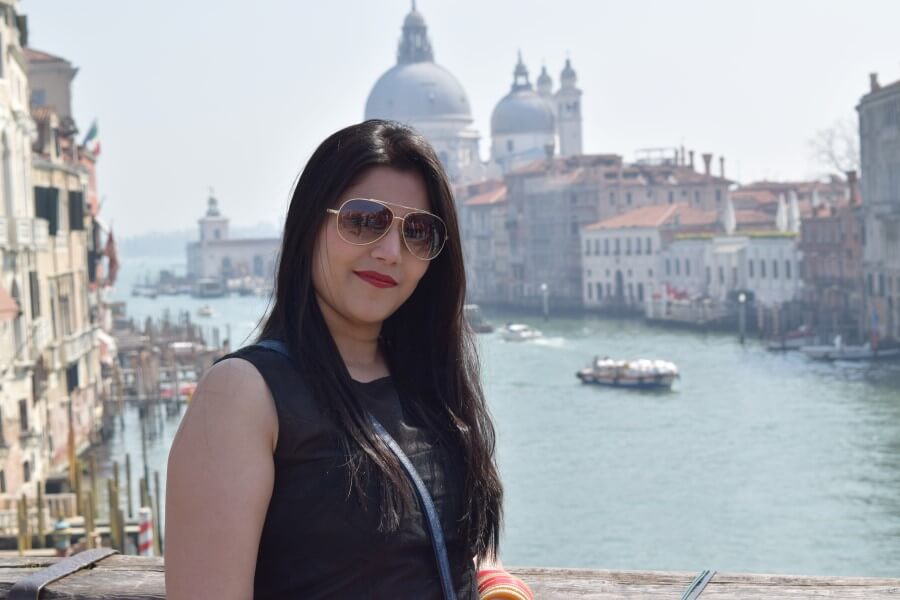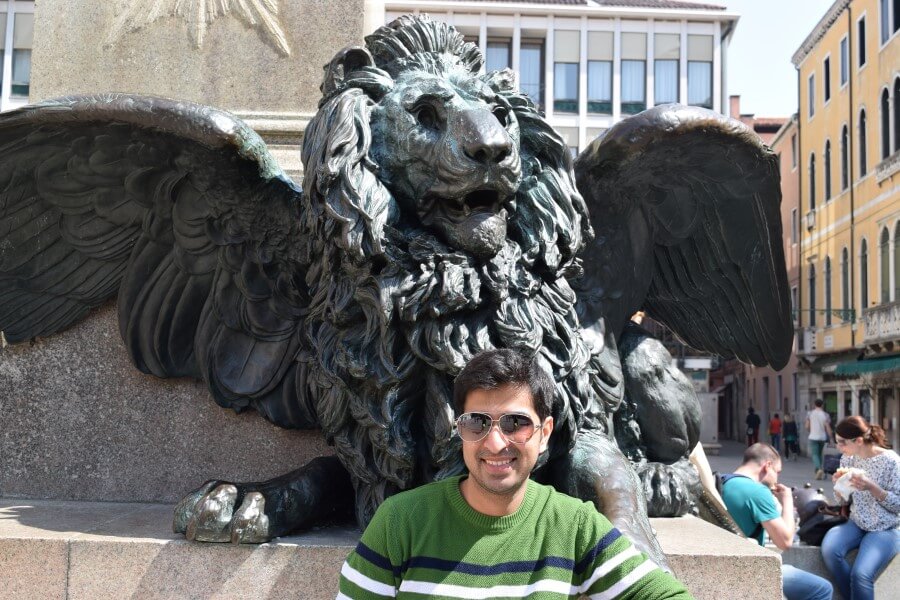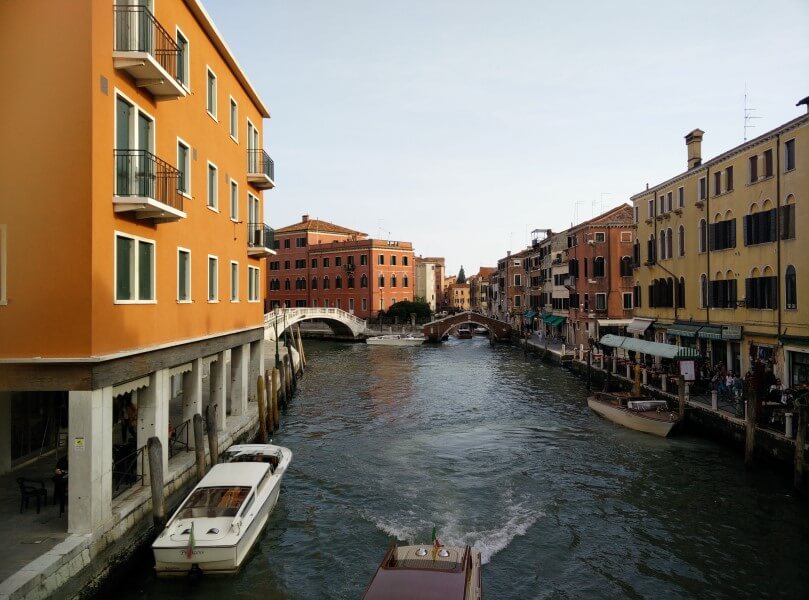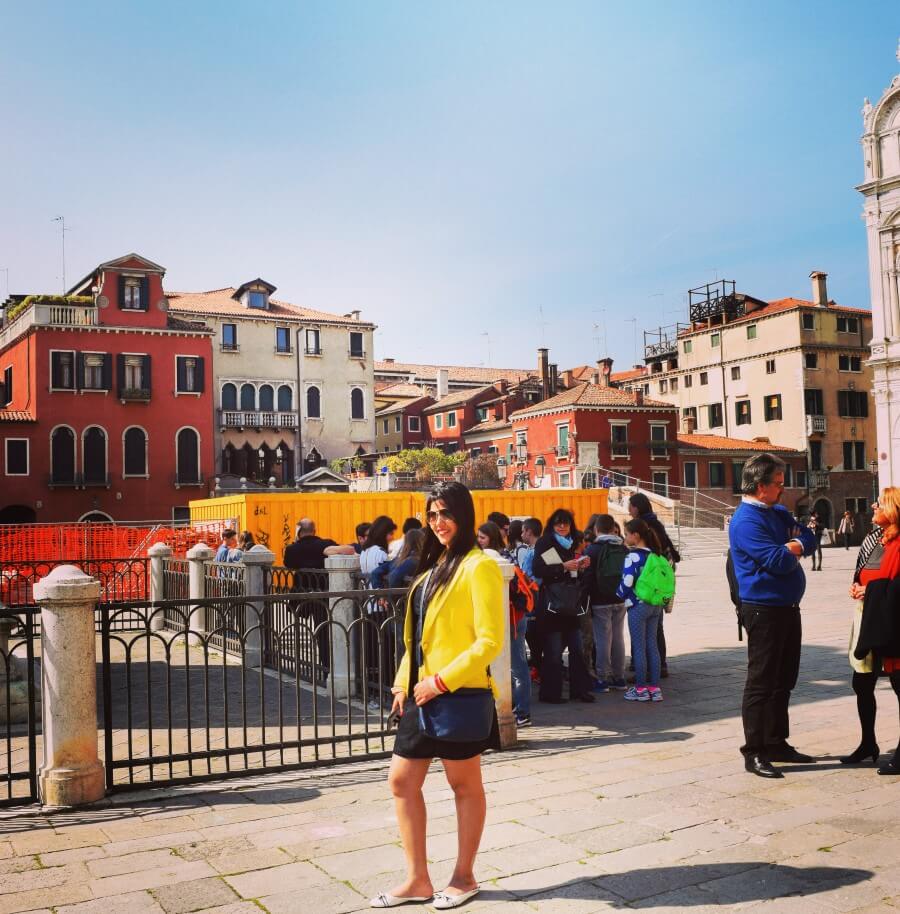 Venice has shown her lights in the far corners of earth and now the world comes to her. These were some of the best moments of our Venice photo journey. If you want to share your beautiful memories with us just drop us an email at contact@travelpeppy.com or DM us at Facebook. We will be happy to hear from you.