Punjab Grill Bangkok is an Indian cuisine restaurant with fine dining. Punjab Grill is already a famous brand in India, Singapore, Abu Dhabi and now they are expanding their authenticity in Bangkok in their newly opened branch. The restaurant has already marked their place in top 10 Indian restaurants of Bangkok in TripAdvisor. Punjab Grill is famous for its traditional Indian food and they elevated it to next level with their experience and love towards culinary skills.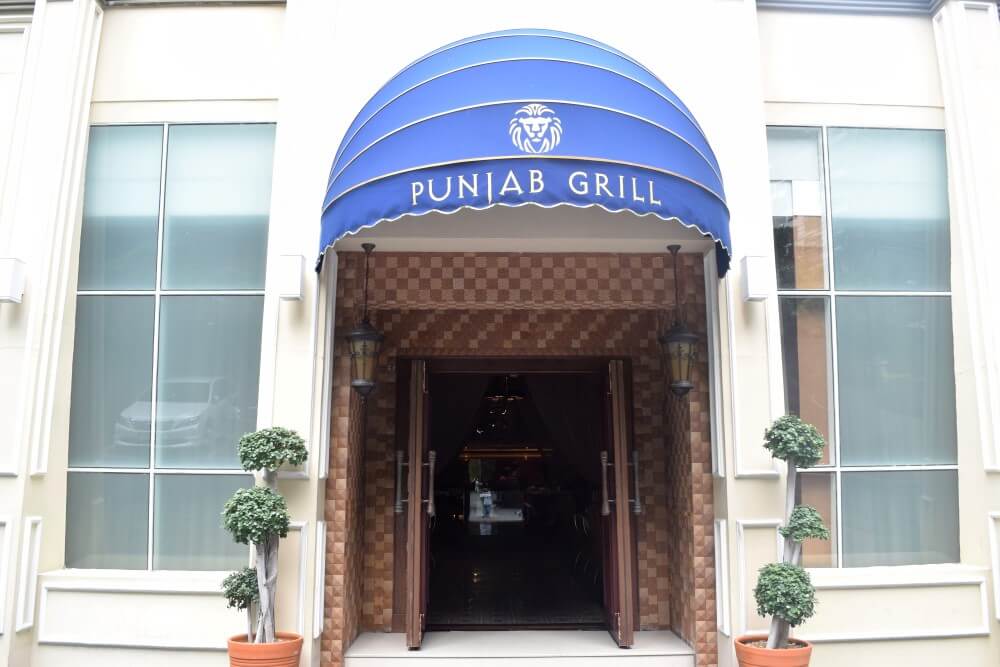 Location
Punjab Grill Bangkok is situated in the premises of famous Radisson Suites in Sukhumvit Soi 13. The restaurant is easily accessible from Asok and Nana BTS station. The area has a big parking space if you want to drive to the restaurant.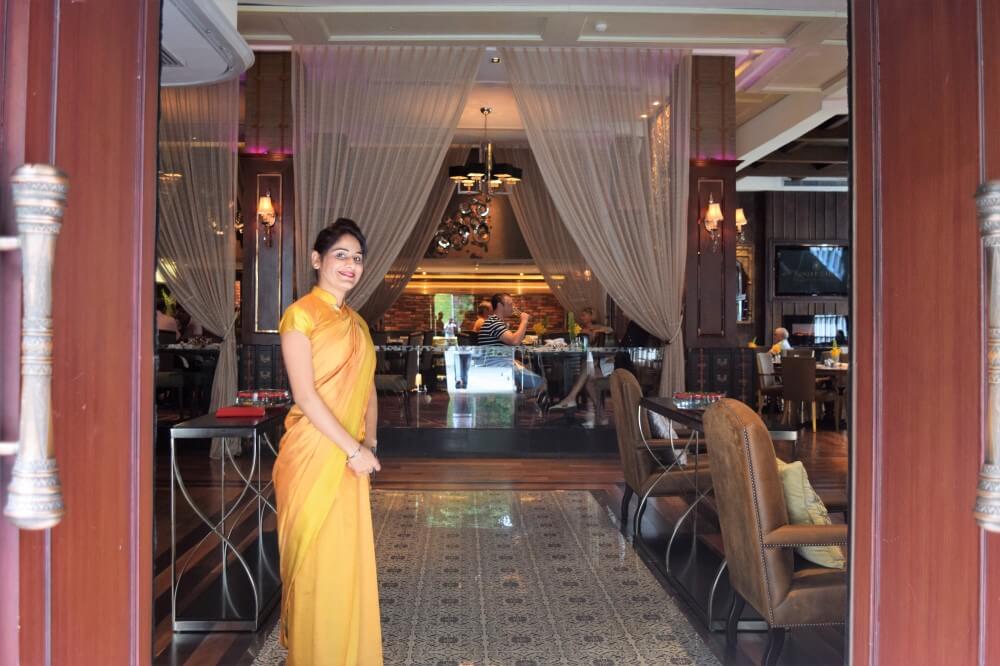 Ambiance
The ambiance of the restaurant is simply awesome. The taste of Indo-western architecture is brilliant. They have a sitting capacity of more than 60 guests. The Dining area includes a bar lounge. We especially like the glass fronted kitchen with three huge copper tandoors from where you can see the preparation of your breads which is an add-on in the feel of an Indian restaurant. The overall ambiance of the restaurants is very luxurious, warm, friendly and very welcoming.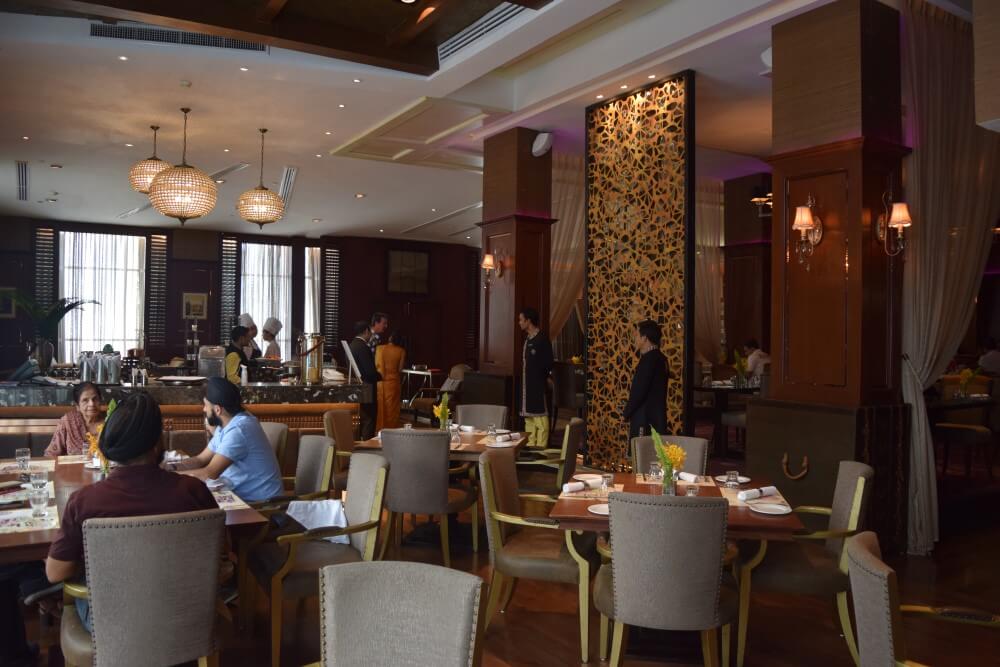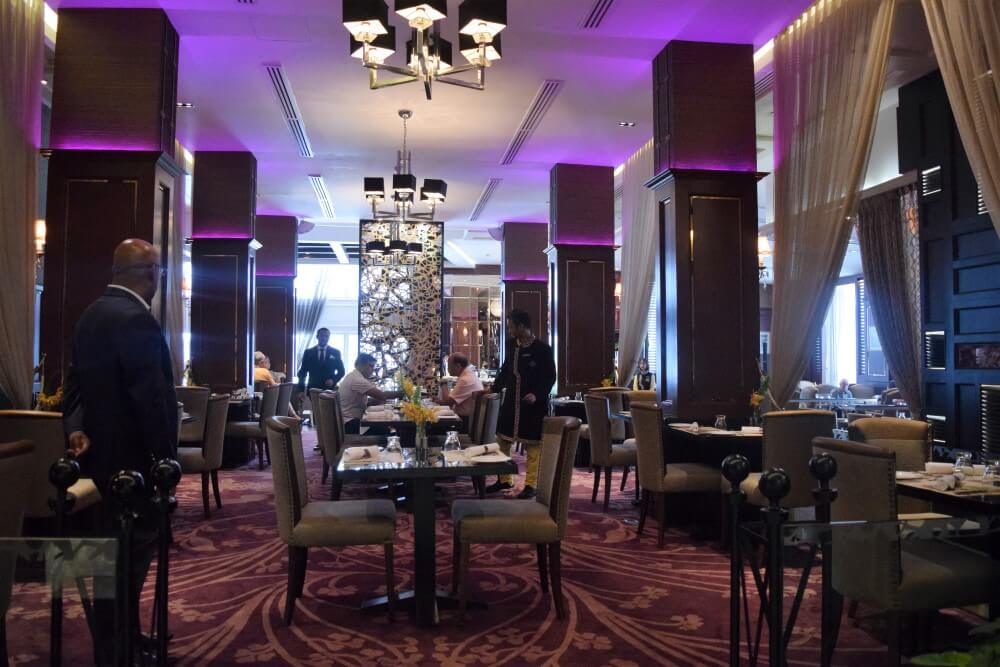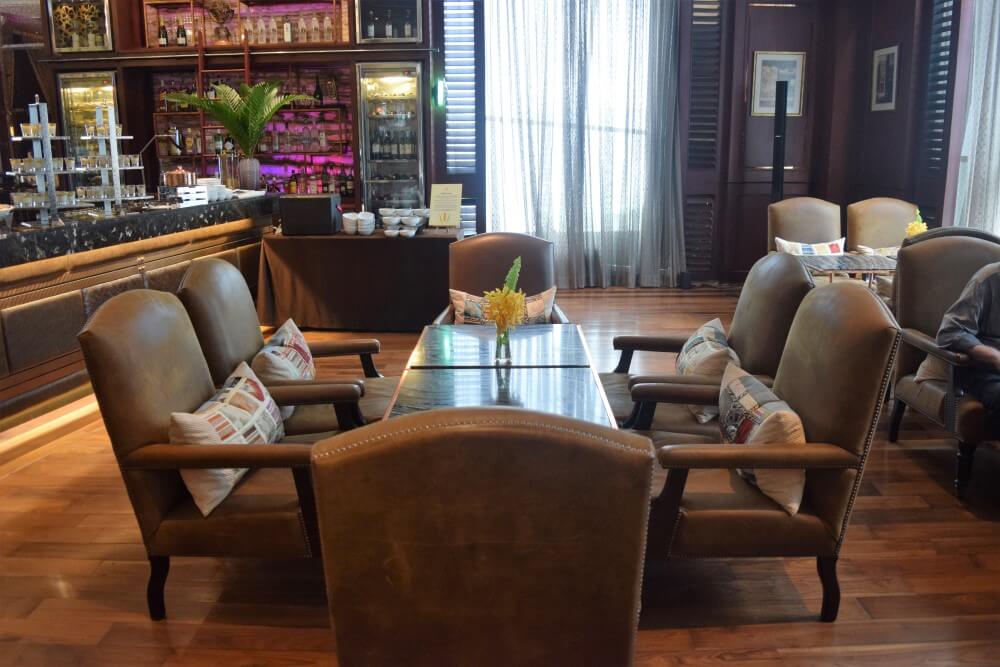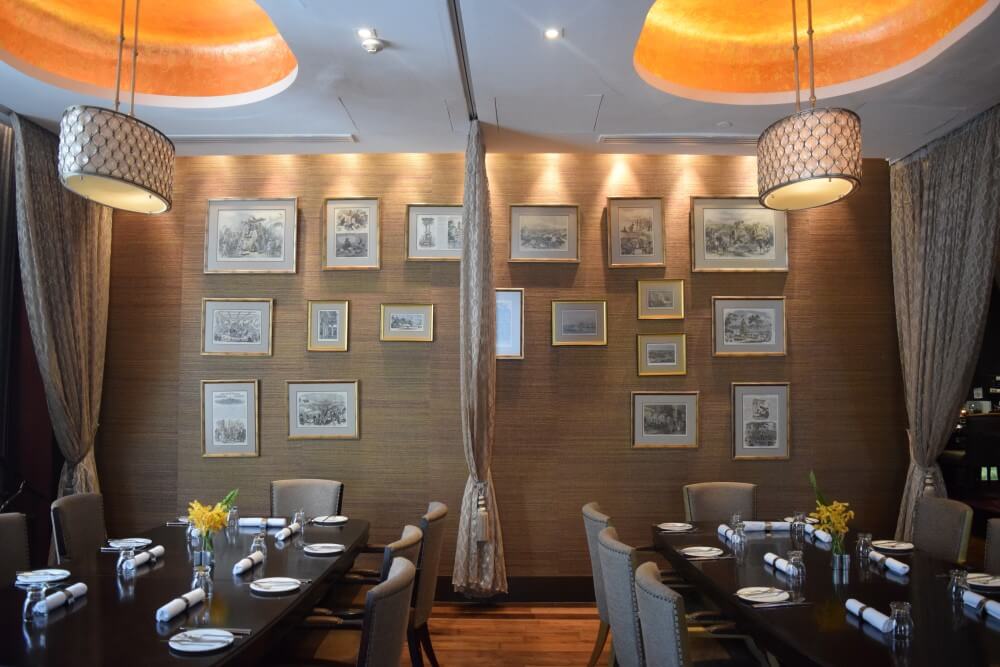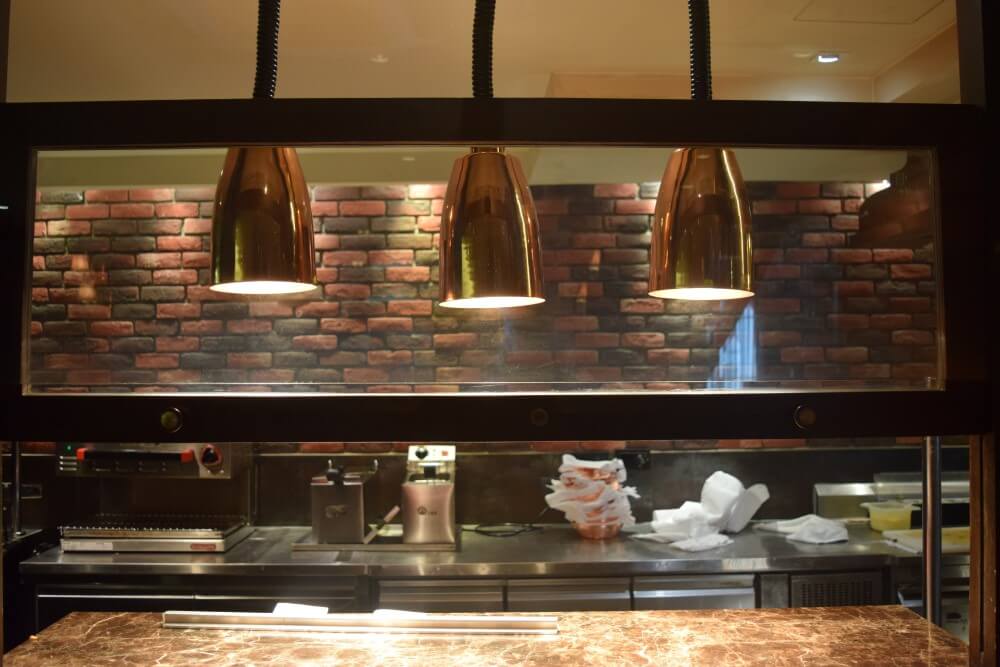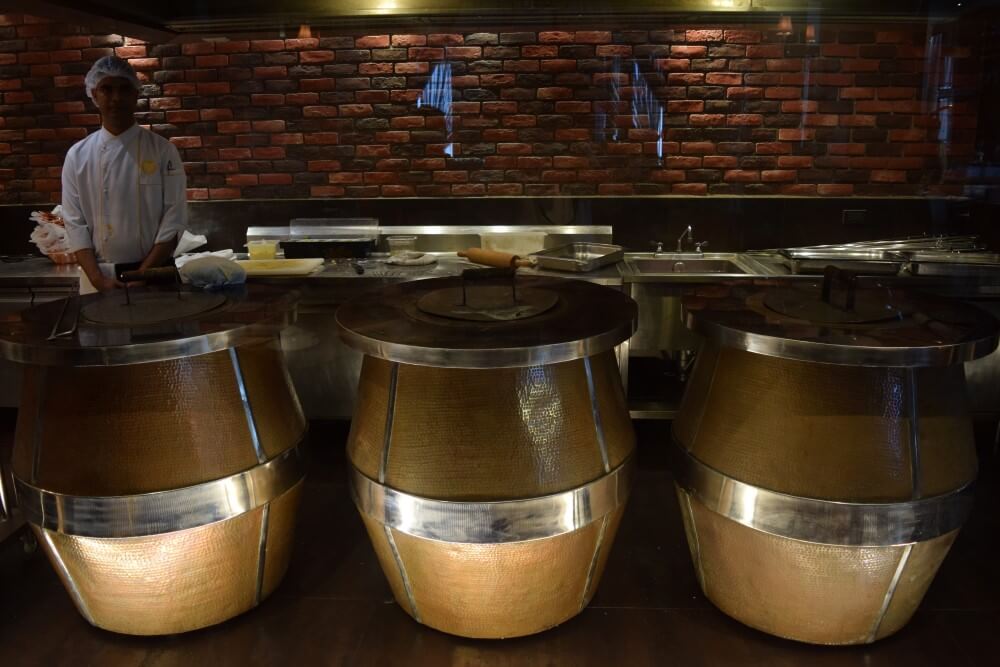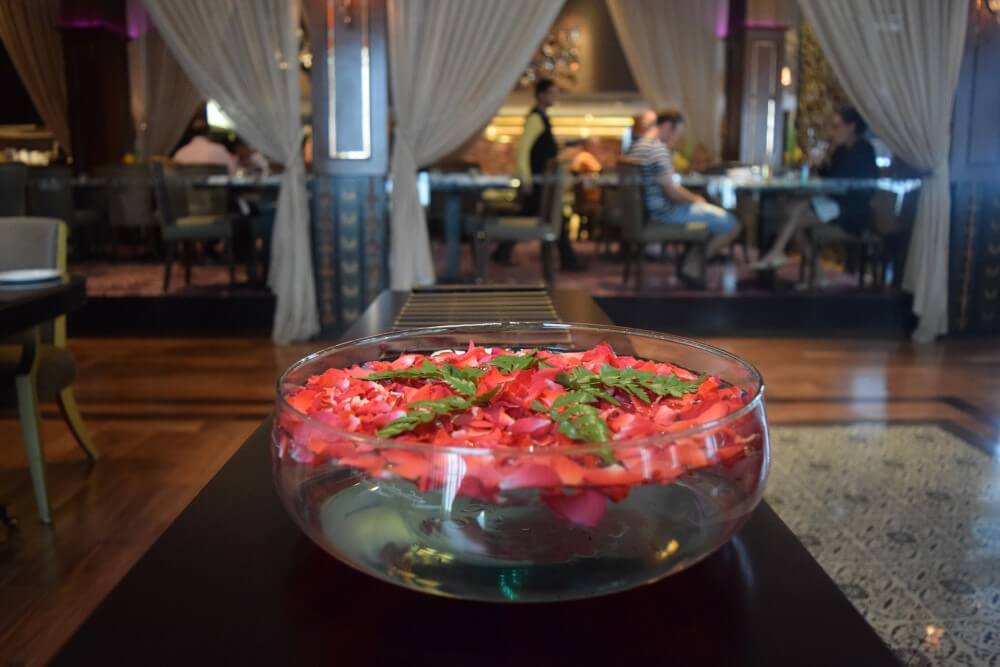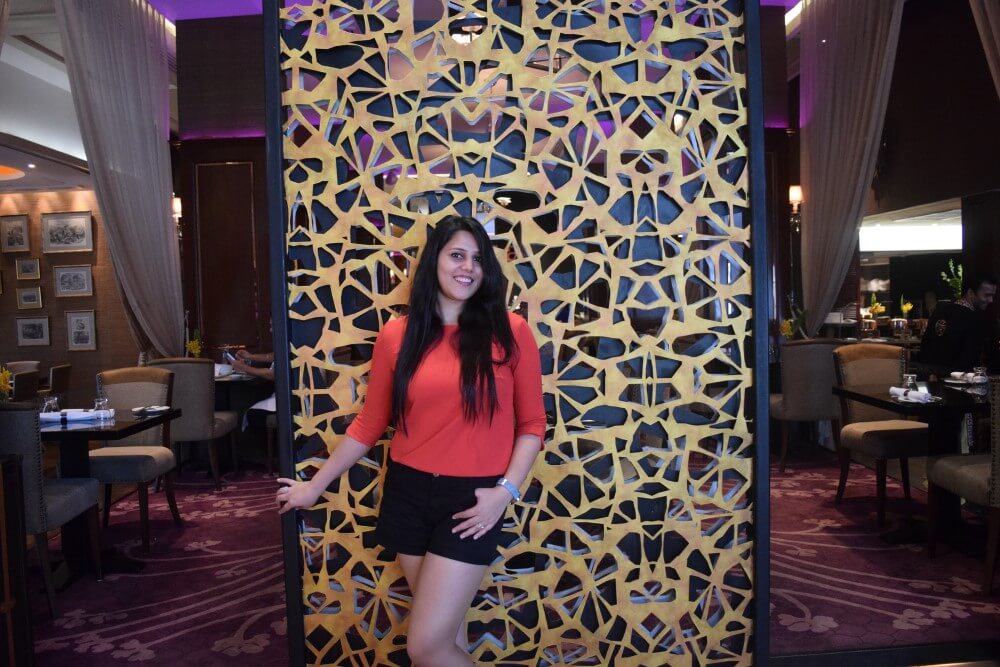 Food
Indian food is all about rich flavors and aromatic spices. You can also ask for customizing spices as per your taste but balanced with true Indian flavors. The menu of Punjab Grill restaurant has many varieties starting with flavorsome beverages, vegetarian and non-vegetarian appetizers, delicious curries of main course and innovative desserts.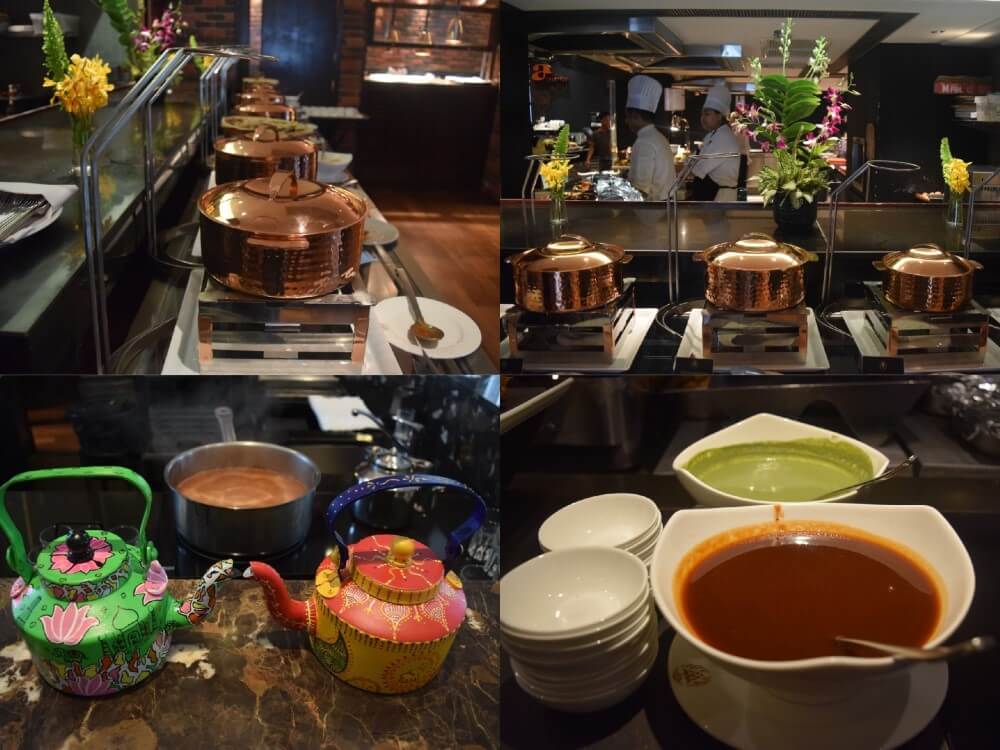 They have varieties menu depending on your desires. As they have "à la carte menu" in which you can choose from the menu card or the best they have a "tasting veg and non-vegetarian menu" (set menu) in which you can enjoy a lot of different dishes, trust me in the end you will be filed till your neck.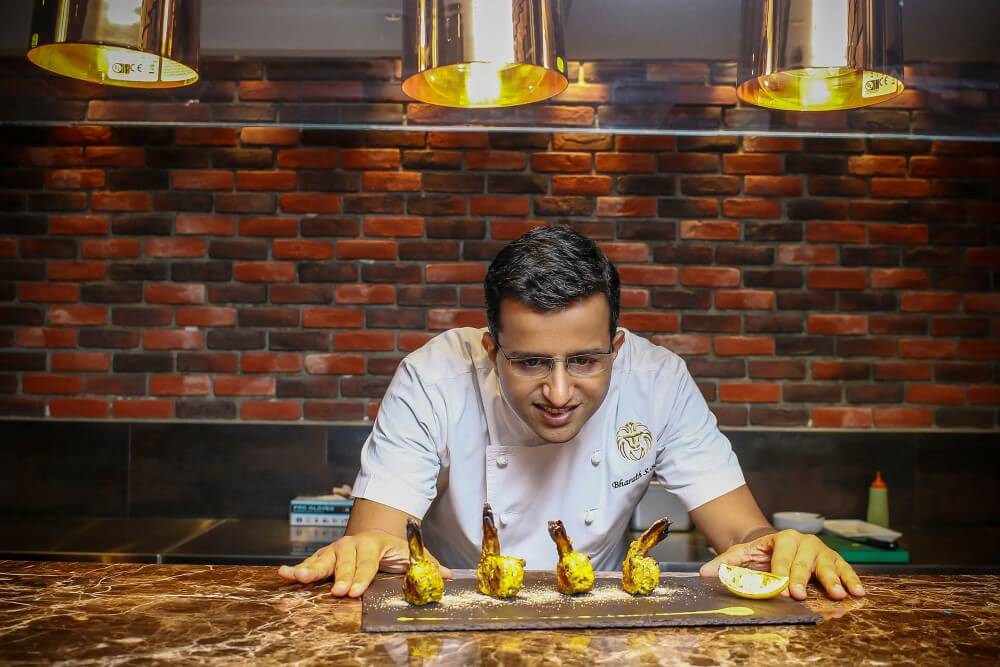 The food at Punjab grill is perfectly blended with spices and the portions are so generous. The dishes they serve here are typical Indian with twist of modernity. The most loved part of the food at Punjab Grill is their bang on presentation.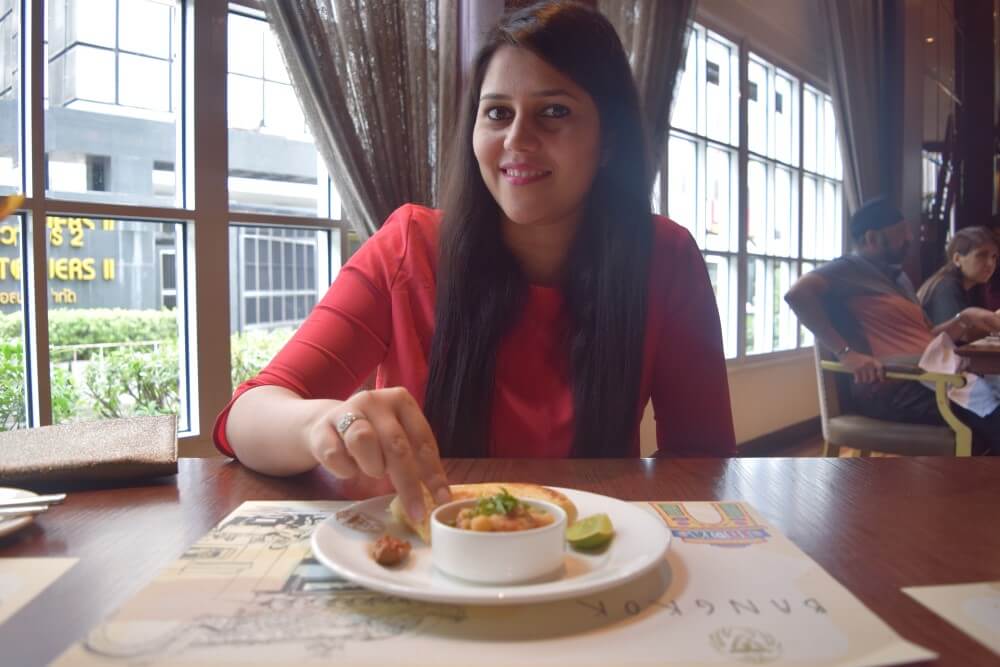 Staff
The staff of Punjab Grill restaurant is very friendly and English speaking. The staff and their service is polite, attentive and wonderful. If you are stuck with the menu or you are new to Indian cuisine the staff is really helpful and will suggest you the best option to order. The staff is also willing to explain the dishes on table.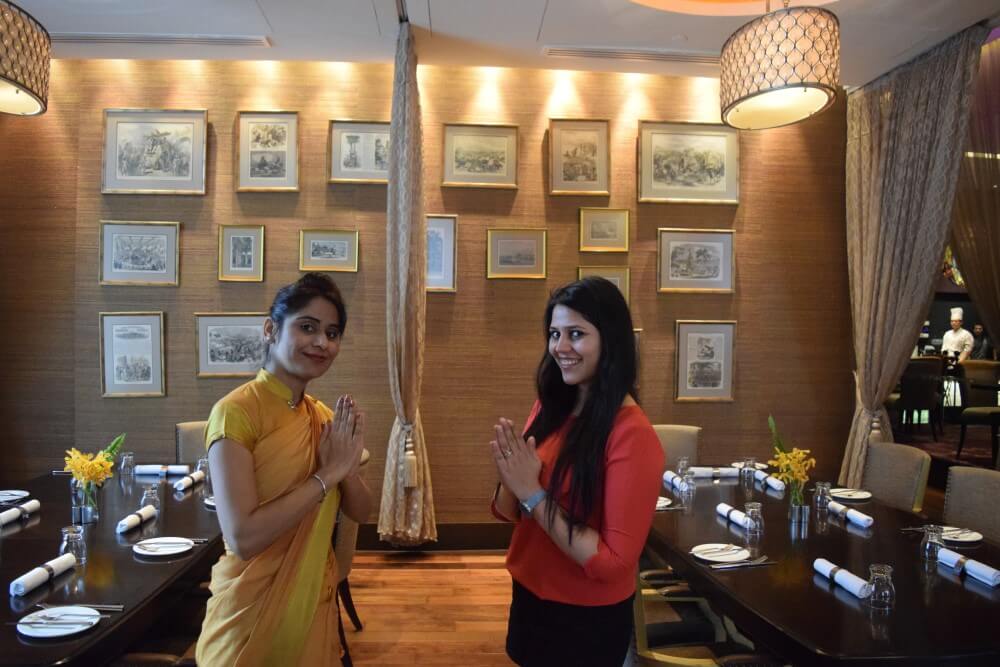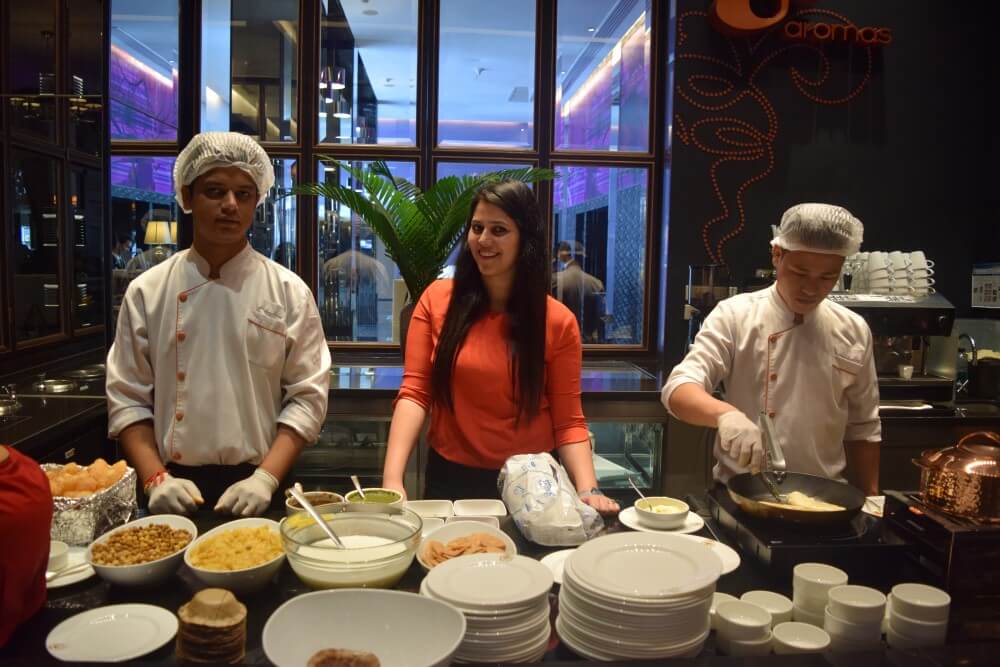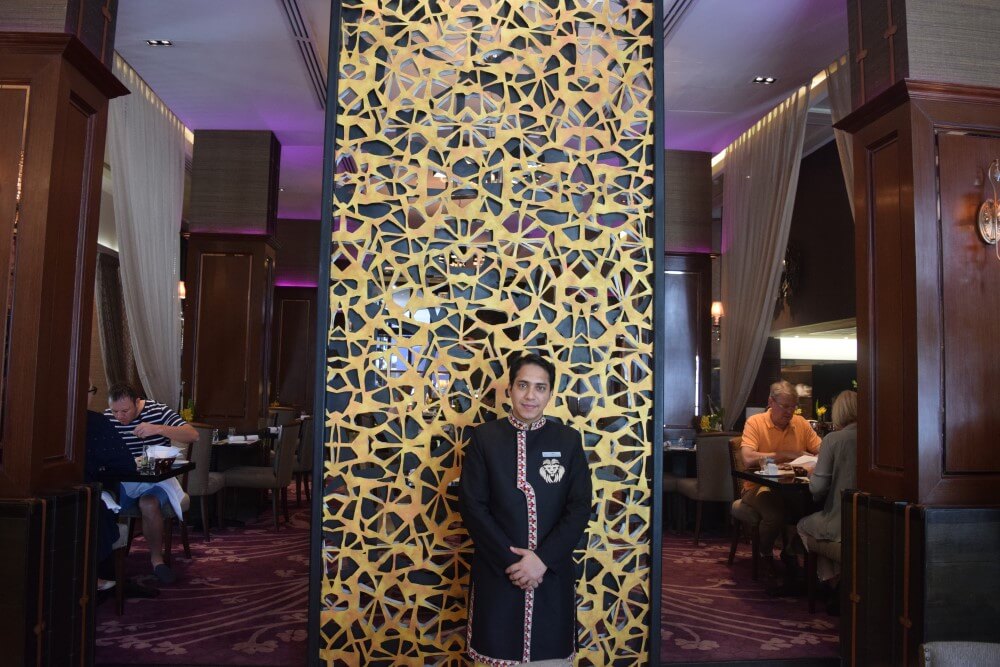 Chef
A super innovative and experienced chef is definitely a backbone of a restaurant. And I would say Punjab Grill Bangkok is really blessed with a chef like this. The head chef of Punjab Grill Restaurant in Bangkok is Mr. Bharath S Batt and he is already a big name in culinary world. He has over 12 years of experience with luxurious 5-star hotels like Grosvenor House in Dubai, Armani hotel in Burj Khalifa also he had worked with Vineet Bhatia and Atul Kochhar, so no wonders he has won many awards for his expertise too. He is the soul of Punjab Grill Bangkok. Head Chef Mr. Bharath has given a new and very unique twist to typical Indian dishes. His innovation and perfect vision of food is shown in his dishes.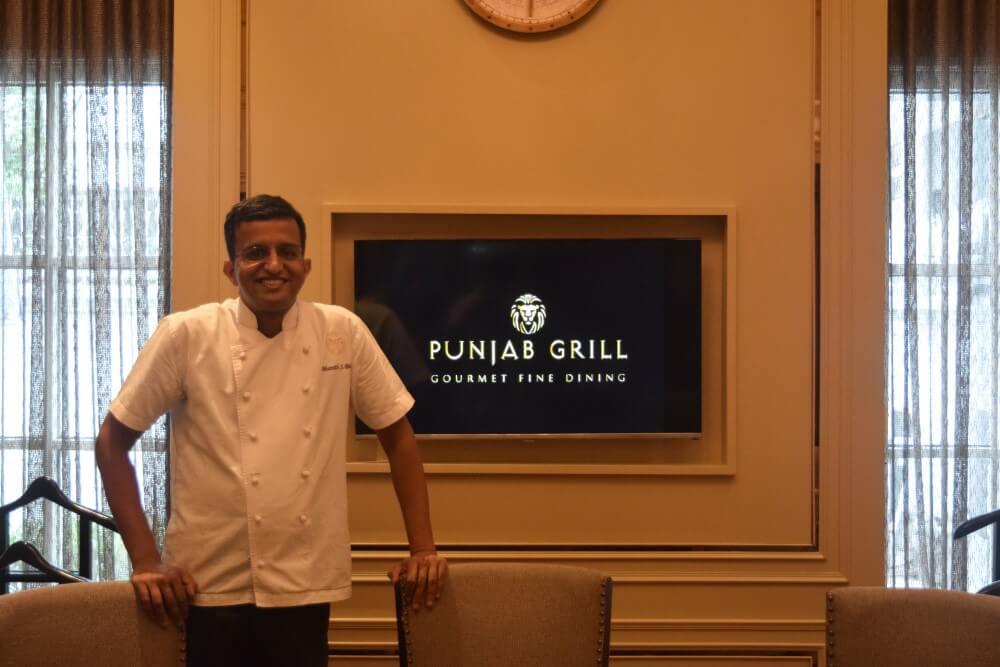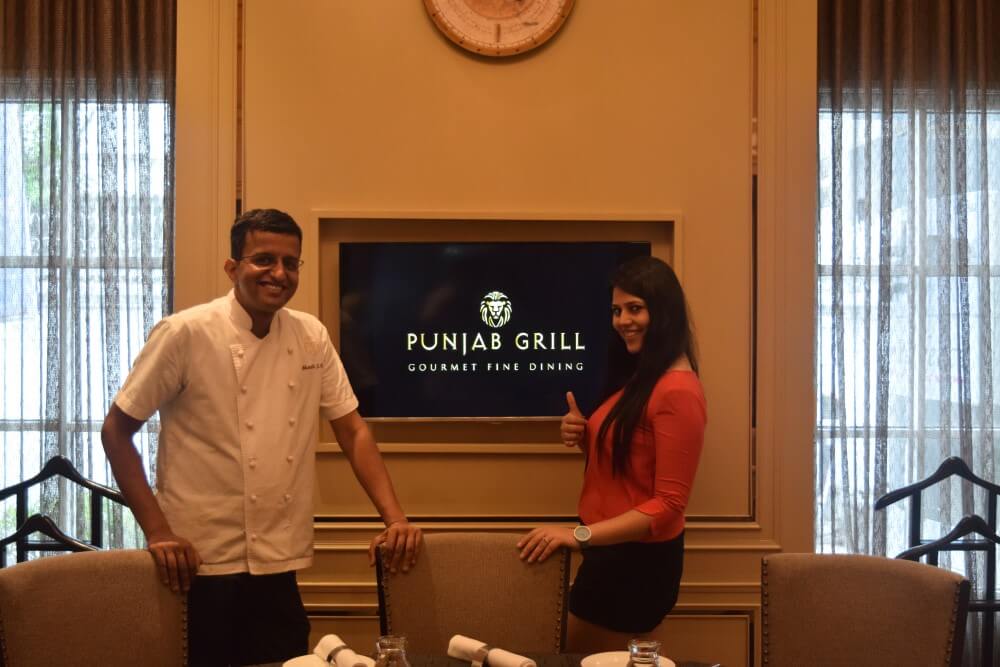 Sunday Brunch at Punjab Grill Bangkok
They says food at Punjab grill fit for the kings which is absolutely perfect saying for here. We loved the food so much at Punjab Grill that we visited there twice in 15 days and had awesome experience both the time. We are living in Bangkok since 2 years and have tried handful of Indians restaurants, but we must say Punjab grill Bangkok is giving good competition to all those Indian restaurants.
The food at Punjab grill is so irresistible that we planned and booked our table for Sunday brunch. It is the buffet (being so foodie I love buffet 😉 eat till you die). Don't forget to book your table in advance as they are one of the trending restaurant in Bangkok. The buffet menu is designed by head Chef Mr. Bharath. And also he was there in the restaurant area all the time to make sure the guest have the best out of it.
The menu had different sections dedicated to style of serving.
We started with the counter for Lassi which comprises of many different flavors.
Lassi Counter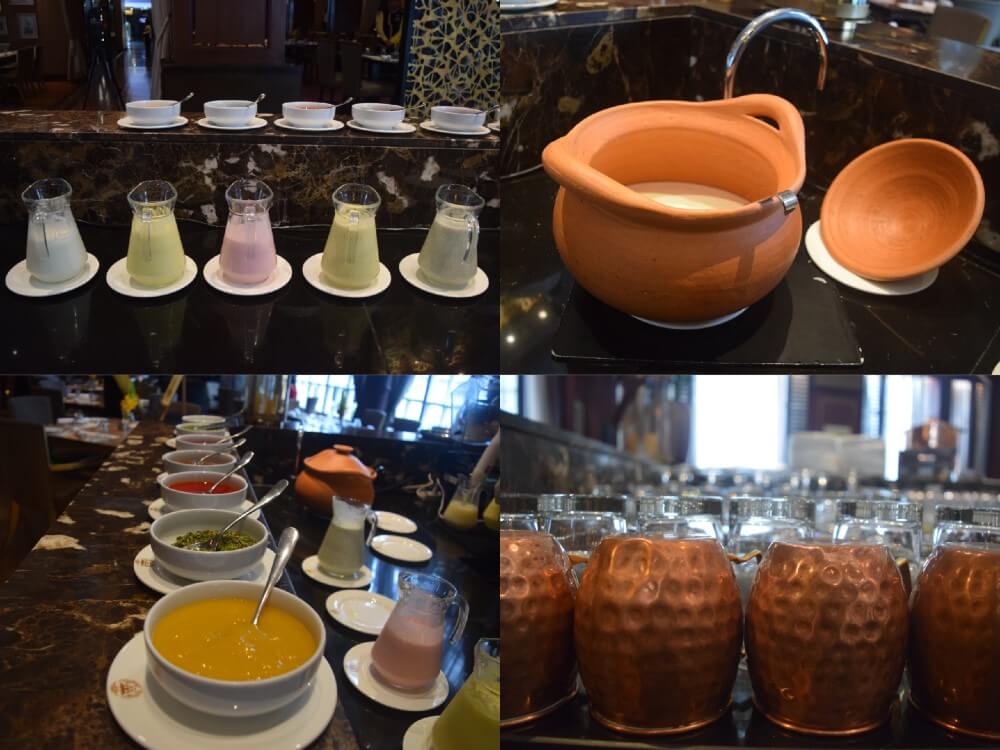 Next was the Indian Chat counter which consists of Papri, Gol Gappe, Dahi Puchkaa and Chole Kulche.
Chaat Counter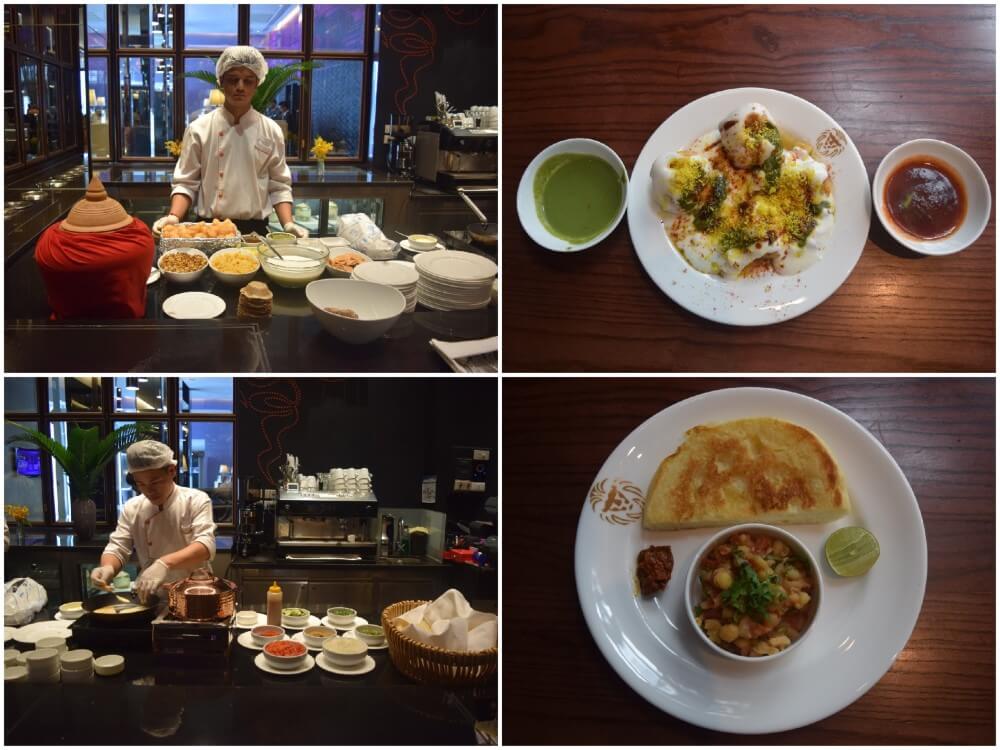 They also serve tempting fusion of Raan burger with masala tangy French fries and egg toast. They also have a salad counter.
Snacks Counter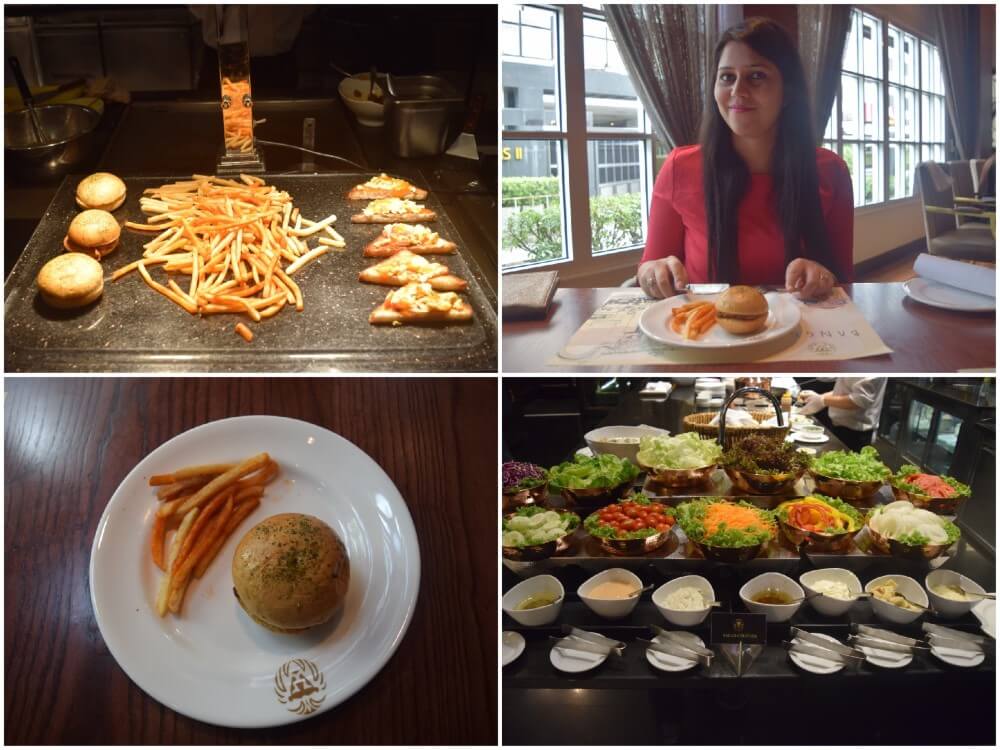 We loved their Tandoor or grilled delicacies, where they serve Grilled Corn, Paneer tikka and Mutter Shammi Kebab. They also had grilled seafood which was delicious.
Tandoor Grill Counter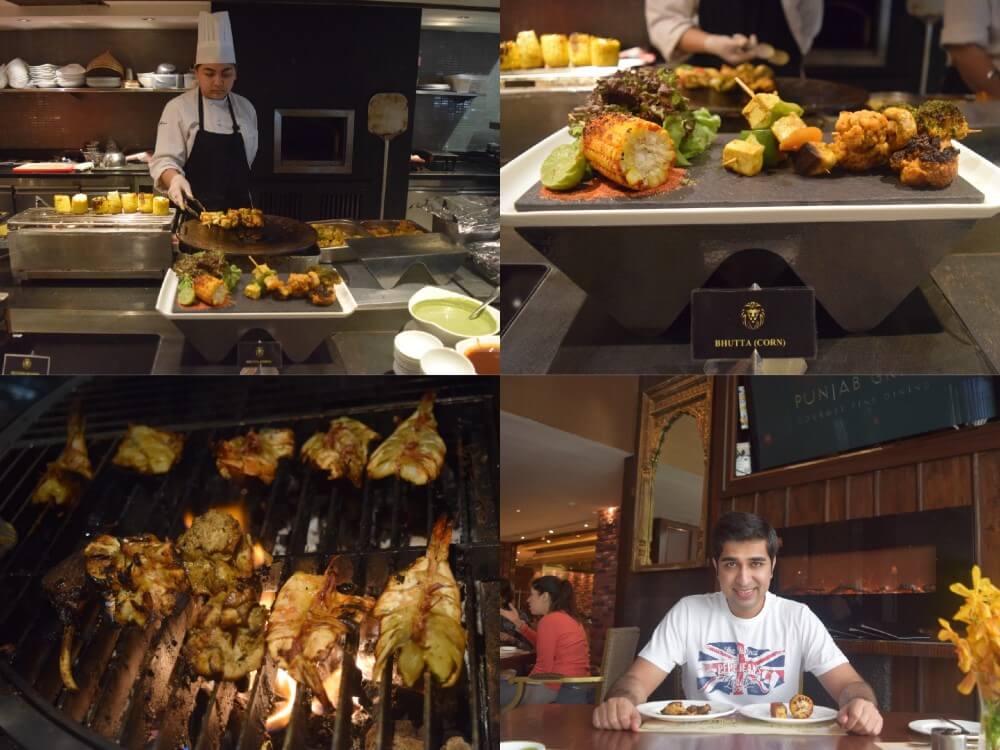 After appetizers and starters they have main course which includes veg as well non veg dishes.
Main Course
Non Veg : Butter Chicken, Rahra Gosht and Chicken Dum Biryani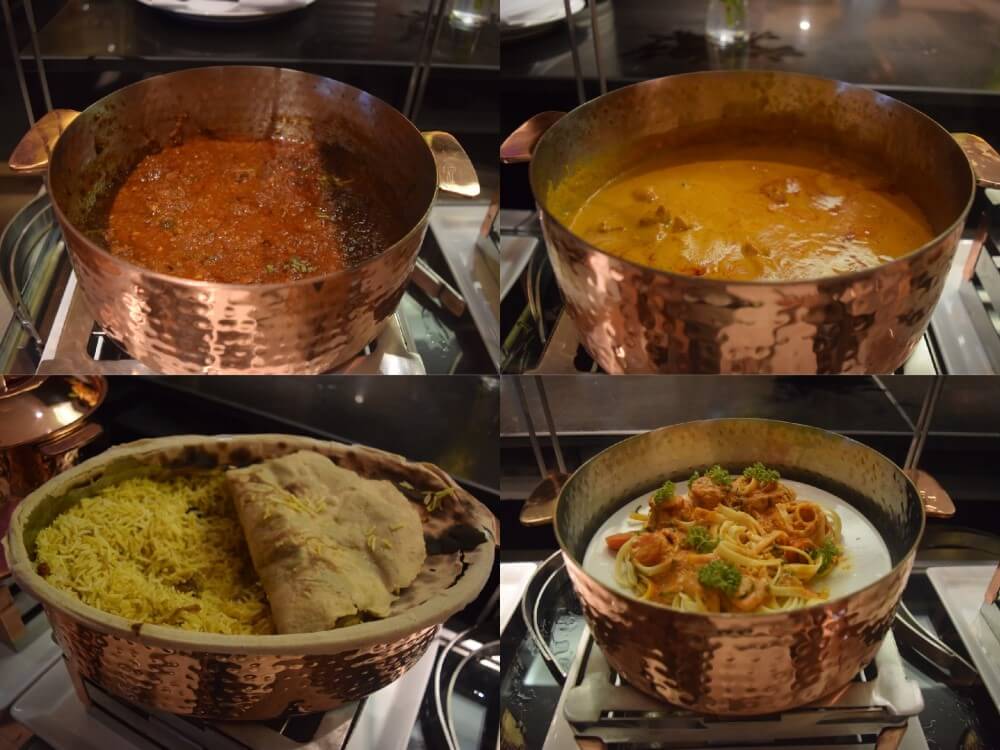 Veg : Kadhai Paneer, Bhindi masala, Mix Vegetables and Veg Biryani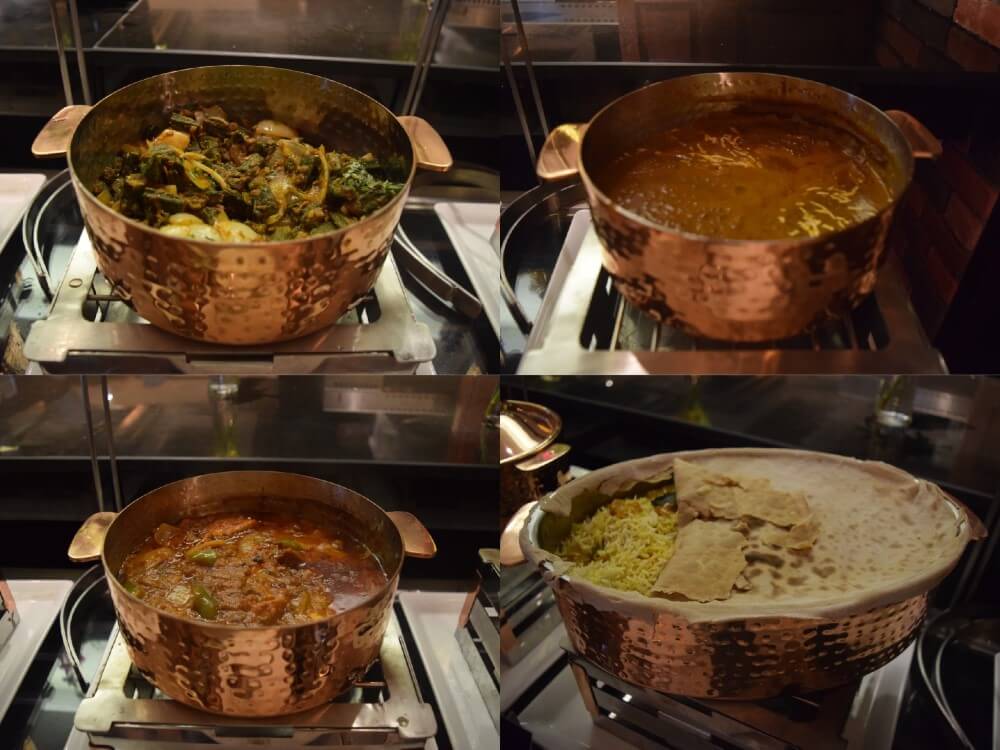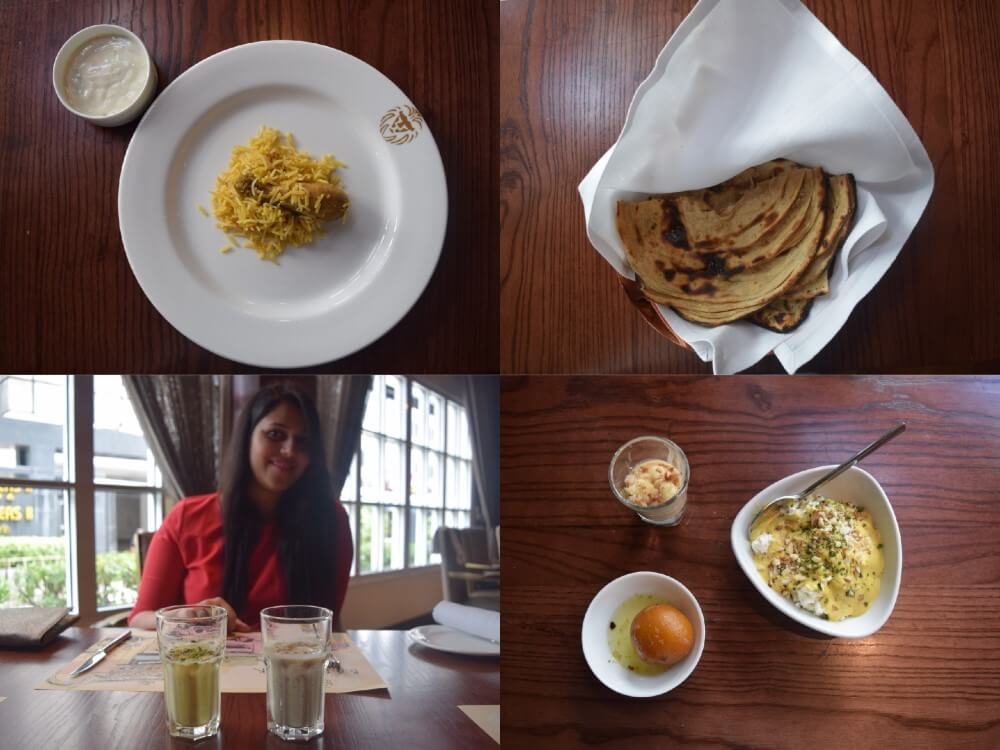 Now it's time for sweet treat. For desserts they have flavorsome Kheer (rice pudding), Gulab jamun and Cheena shot.
Desserts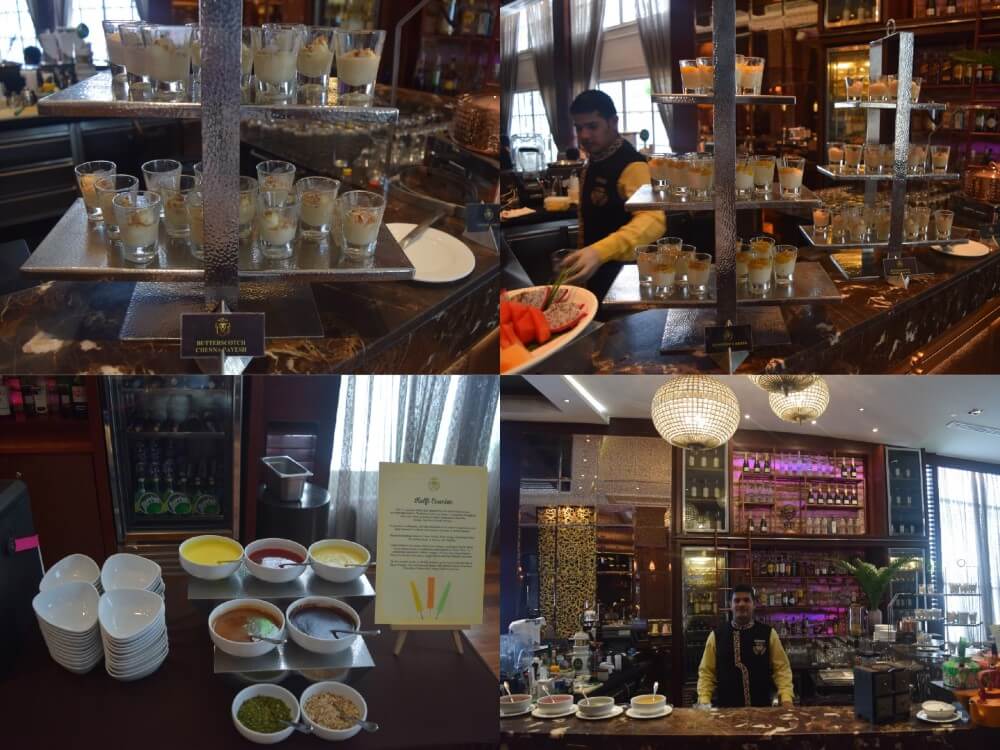 And the best was kulfi counter which was very delicious but we got amazed to see its preparation with liquid nitrogen.
After such a long and delicious brunch what we needed the most was a tea for which there is masala chai (Indian masala tea) counter. The counter which is cutely decorated with colorful tea pots and the serving of the tea is just as you have it on any Indian tea stall. Amazing look and feel of this cute counter which really completes our brunch.
Indian Tea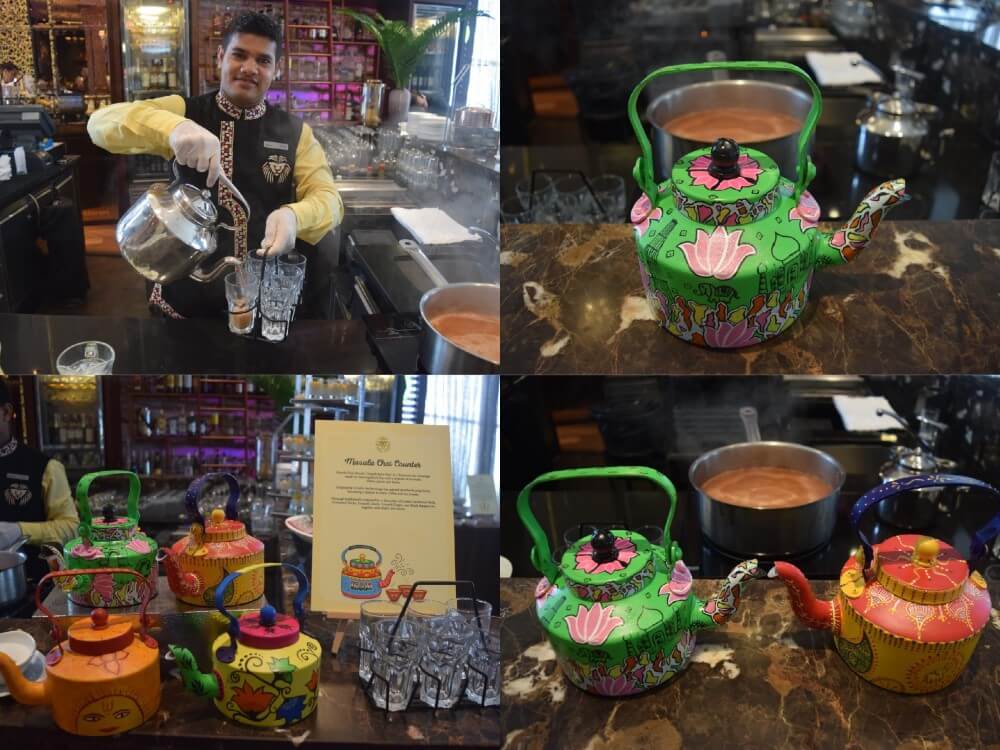 Conclusion
Punjab grill is a good combination of Indian flavors and international presentation even they adopted some local culture in their taste. This was absolutely an awesome experience and what makes their food so special are two things
• They kept the authenticity of the food and flavors intact. They experimented with the presentation, some cooking techniques these all are brilliantly used. Perfect score for the food.
• Second important point what makes Punjab grill outstanding is their hospitality. For which we will definitely rate it 5 out of 5. People here are very attentive and smiling.
So whenever you are planning for Indian cuisine keep Punjab grill Bangkok in your mind. You will really amazed with your experience. For more pictures follow us on Instagram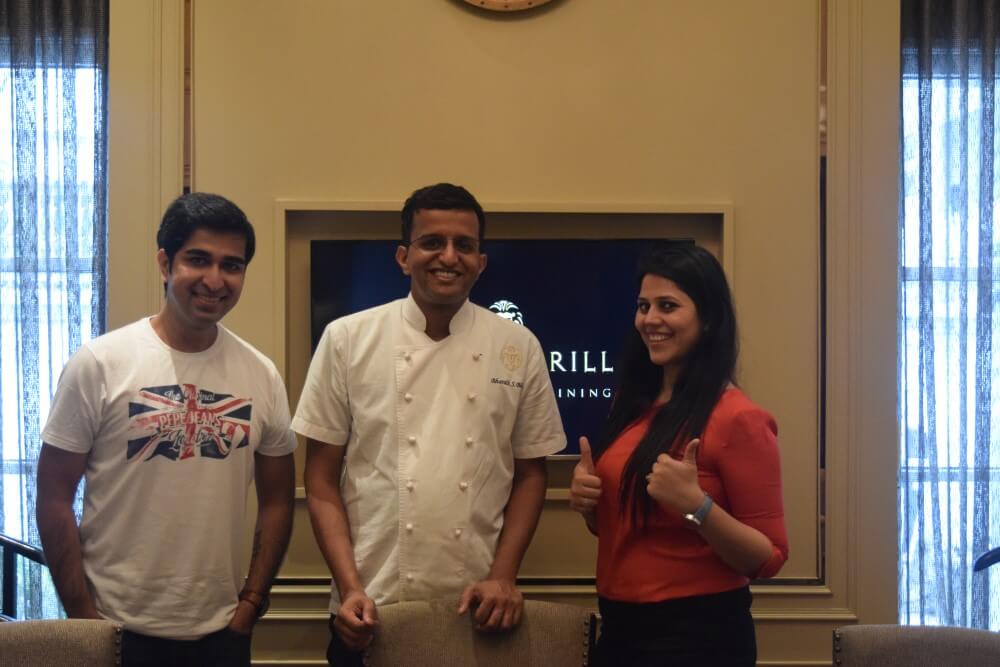 Also check out our Bangkok Travel Guide for more amazing Indian restaurants.
Disclaimer : This post is in collaboration with Punjab Grill Bangkok but we own all the views and opinion to bring out the honest review for our readers.