Singapore is one of the modern city of Asia. It is the melting pot of different cultures, cuisines and architectural styles. Recent years have seen the city has really pushed its limit to get recognition as an international tourist destination, instead of just a convenient stopover. So, here is our Singapore airport guide to find best way to reach your hotel from airport.
Changi airport is very hi-tech and offers lots of amenities to travelers. To enjoy, spare sometime to explore it.
It is situated 18 kilometers east from city center. There are many ways to reach your hotel from airport. The quickest way is by taxi, more economical option is to take a subway train or MRT and the cheapest way is via bus. All mentioned transports are air-conditioned.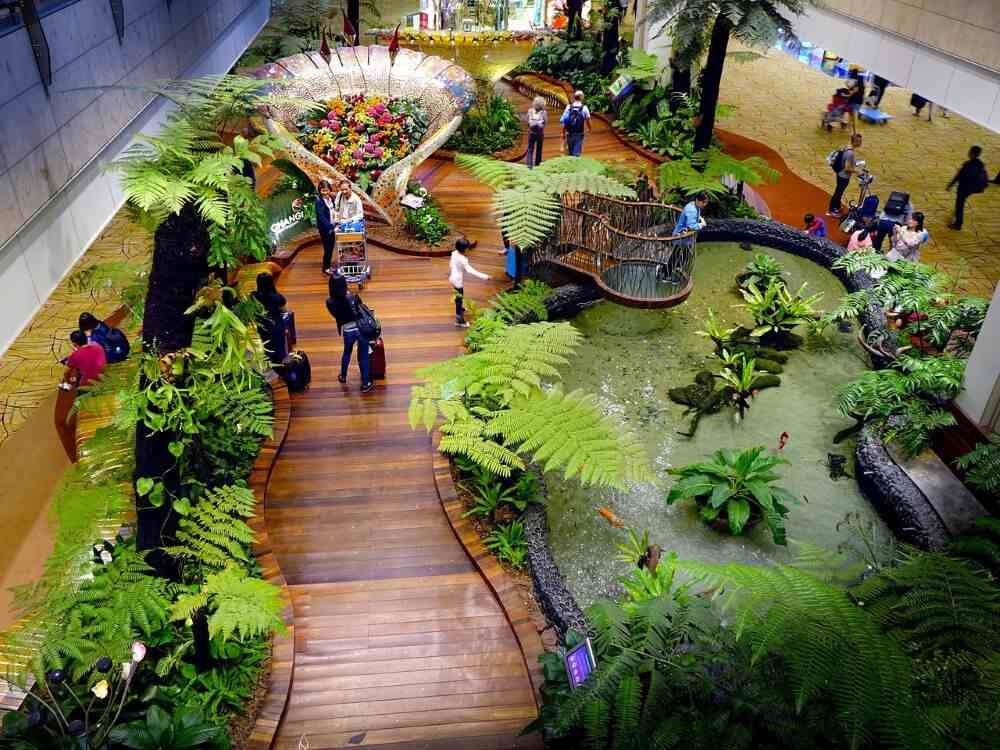 Singapore airport Guide: Taxi from Changi Airport
There are metered taxis available on all the level of Arrivals. Taxis are lined up around the clock. The journey takes around 30 – 40 minutes from airport to city center. The charges are S$ 20 – S$ 40 depending on the traffic. You also have to pay airport surcharge of S$ 5 (5pm – midnight) on Friday to Sunday and S$ 3 (all other times). Extra 50% surcharges are there from midnight to 6 am.
Peak hour 25% surcharge is also applicable on taxis between 6 am – 9.30 pm (Monday – Friday) and from 6 pm- Midnight (Monday – Sunday)
Singapore airport Guide: Train (MRT) from Changi Airport
Singapore is well planned with wide rail MRT service. This makes the travelling very convenient. If you are at Terminal 2 or terminal 3, there is a short walk from arrivals to reach Changi airport MRT station.
From Terminal 1, Skytrain link will connect to train station and to the other terminals.
To reach the city center you have to board the train from Changi Airport to Tanah Merah MRT Station and change to westbound train which is in the direction of Joo Koon Station. City hall is the main train intersection, from where you can connect to other stations of the island city.Total journey takes 55- 60 minutes. This costs S$ 2.
You can buy Singapore tourist pass of S$ 10/ 16/ 20 for 1 day / 2 days/ 3 days for unlimited travel. This is excluding S$ 10 of deposit at the passenger service booth.
Singapore airport Guide: Bus from Changi Airport
From arrival hall to reach buses take basement bus bay at terminal 1, 2 or 3. From there board the bus no. 36 or 36A which will take you to city center. The journey will take 60 – 65 minutes. The bus fare will be less than S$2 which is paid in cash. You can also use Your Singapore tourist pass instead of buying tickets for the bus separately. Bus service starts from 6am till 10.55pm. They run in every 10-15 minutes.
Hope our Singapore airport Guide will be helpful. Also do check our Singapore Travel Guide.
To see our travel pictures follow us on Instagram.