Hostels are the best places to meet other travelers, make friends and share valuable travel tips. On the first go we always search for a good hotel for our stays. But whenever we find something exciting, safe and pleasant like Hostel 24, we love to give it a shot. And we must say that Hostel 24 exceeded our expectations.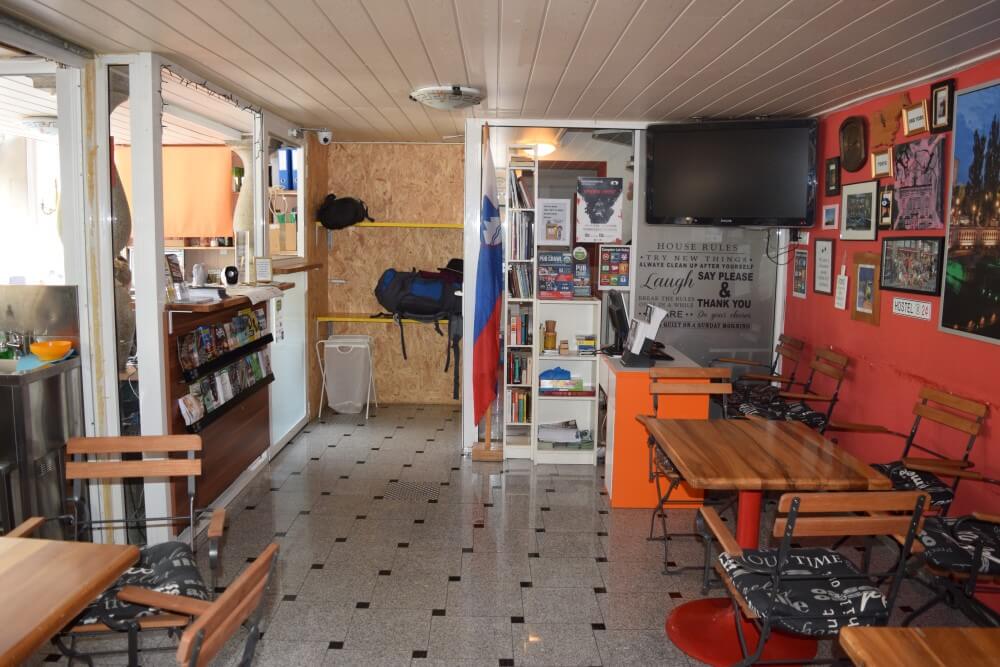 Ljubljana is popular for its young and university population. We were amazed to see so many young people. So, this is the perfect city to try hostel experience if this is your first time and their is no place better than Hostel 24.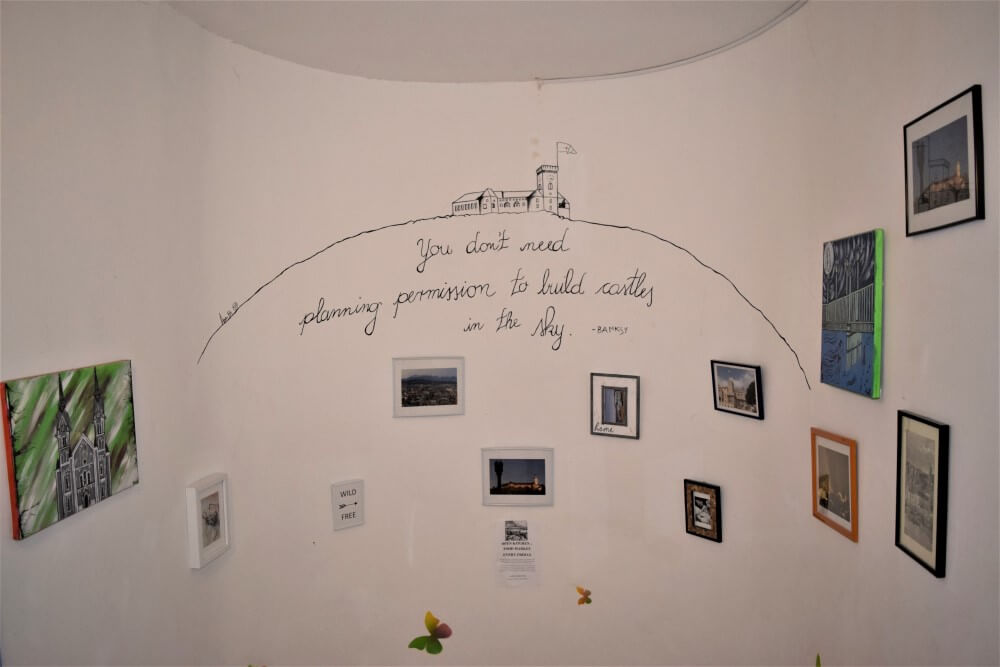 Excellent location
The famous and most happening place in Ljubljana is Main Square which is party hub of city. It is just few steps away from Hostel 24. The area is surrounded with restaurant and cafes. Location is a major factor in deciding the "place to stay" in the new city you are travelling to. And the location of Hostel 24 is very appropriate as all other major attractions of the cities are just 5 min walking distance from this hostel. It is literally at a stone throw away distance from sparkling night life of the city.
Reaching Hostel 24 is very easy and convenient. It is a short walk from the central rail station of Ljubljana. You can easily get to the bus terminal station from the hostel from where you can get busses to some nearby attractions of Slovenia.
Address:
Poljanska cesta 15,
1000 Ljubljana
Phone: +386 40 780 036
Email: hostel24lj@gmail.com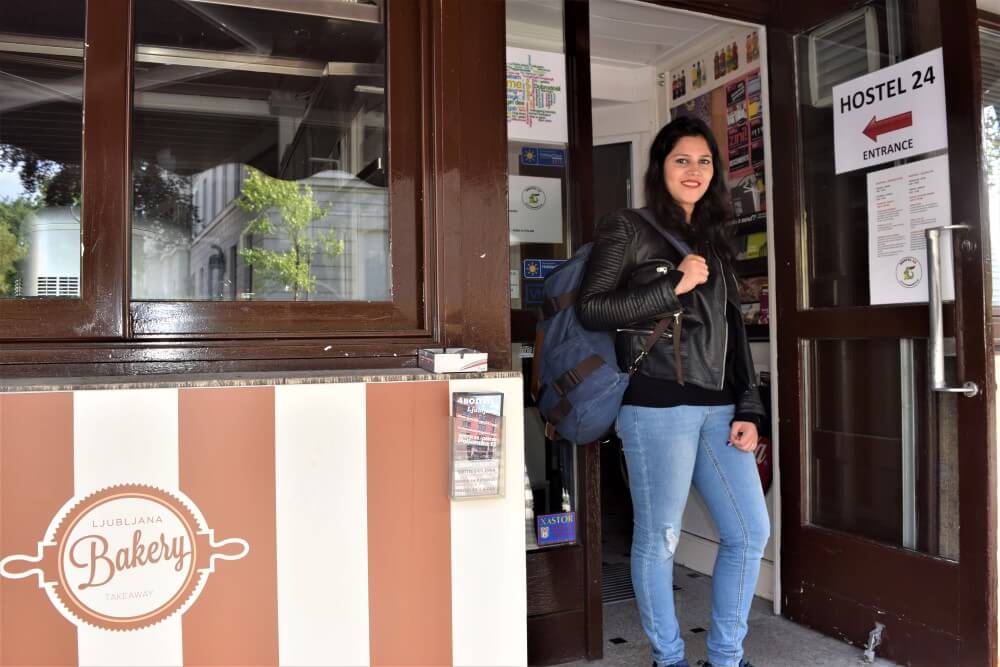 Compact and comfortable rooms.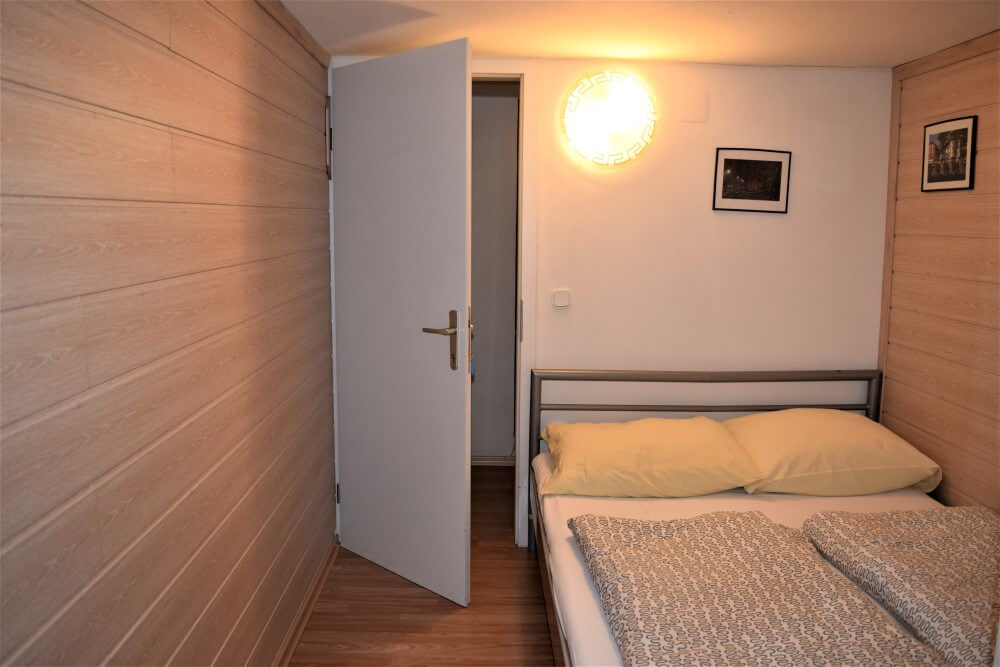 Hostel 24 has 55 beds in 15 cozy rooms, each including their own bathroom, apart from the 12 – bed dorm room which has 2 bathrooms. Each guest room at Hostel 24 has a private bathroom with toilet and shower.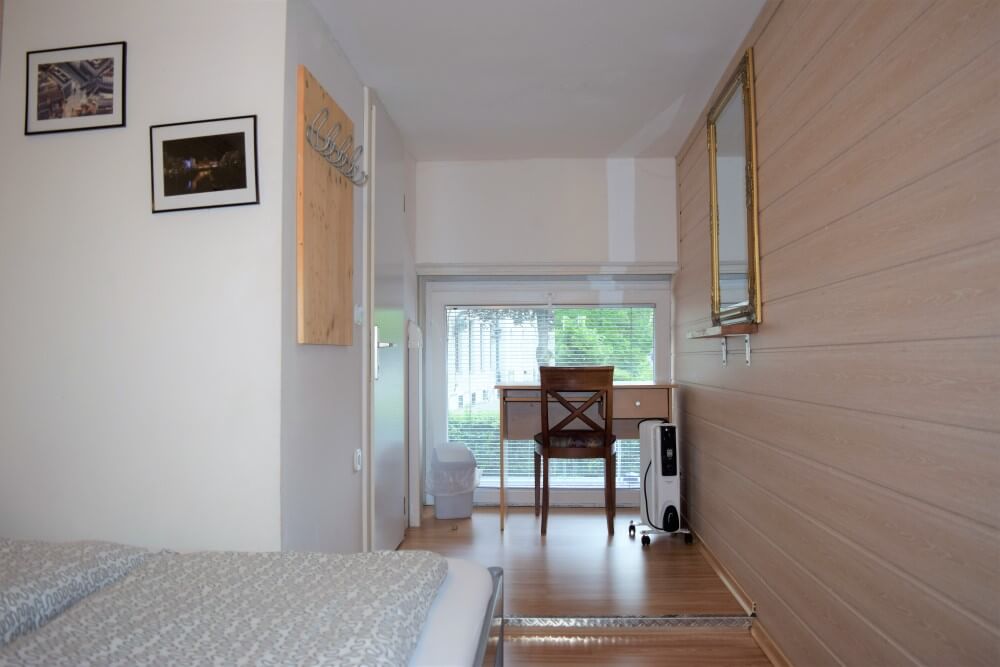 We stayed in private room with attached bathroom. Which we have covered in our pictures. All the stuff which we can needed, was already present in our room. There was a cozy double bed, separate towels, study table and bathroom had all the needful toiletries. Full marks for neatness and hygiene.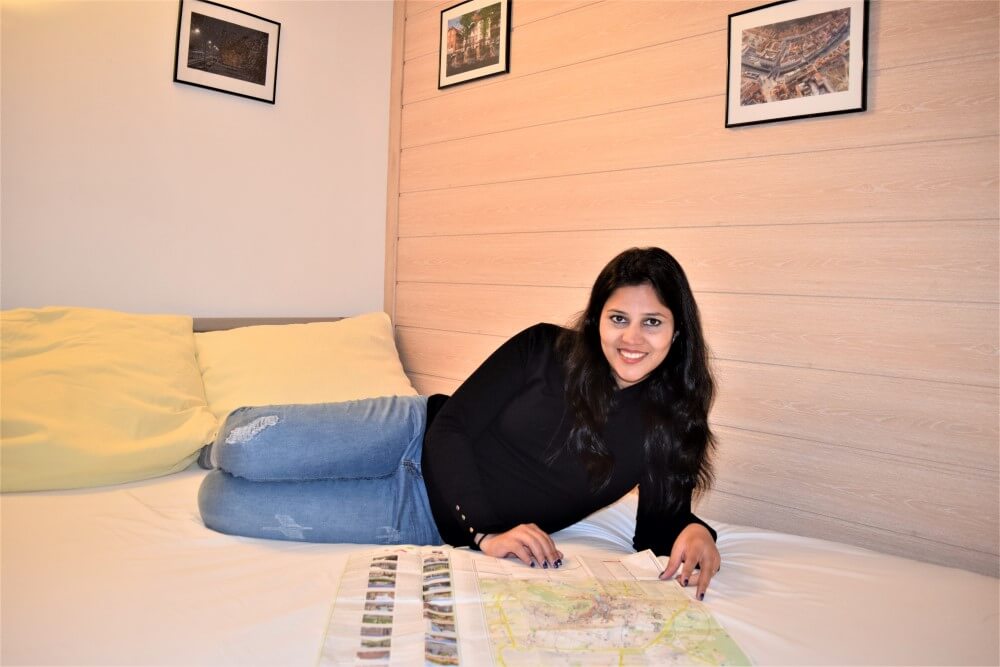 Our check-in was very smooth thanks to the friendly staff of Hostel 24. Staff guided us with all the must see attractions of Ljubljana and other important things related to city and hostel.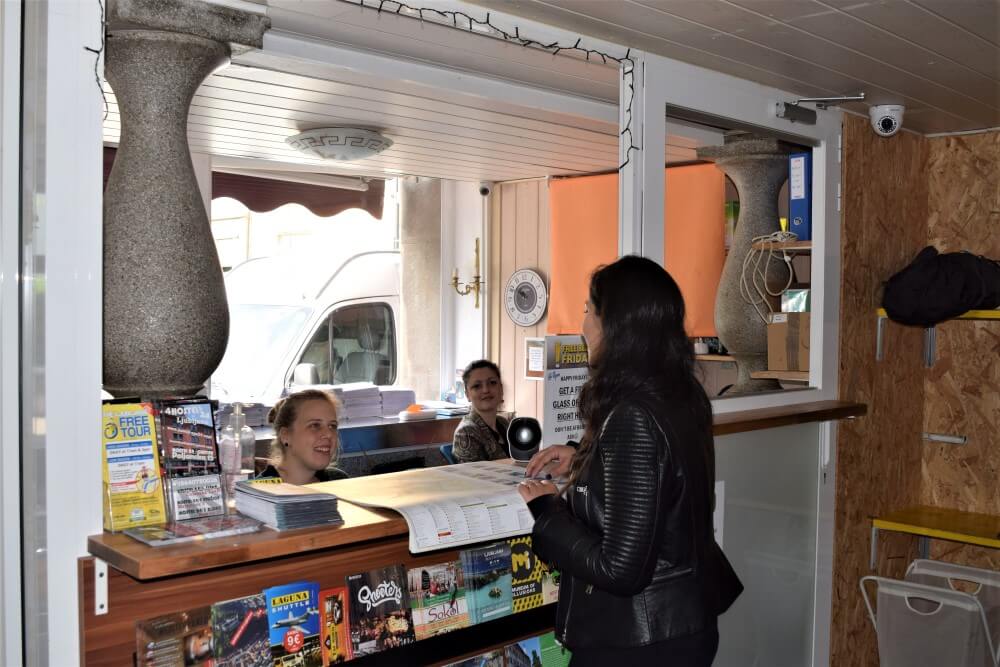 Other Facilities provided by Hostel 24 Ljubljana.
• Guest can use fully equipped kitchen.
• They offers fully automatic washing machine for your laundry (must for guest who stays for long).
• Access to free WiFi.
• Common room with tables for dining.
• Separate luggage room which is been taken care by their staff.
• Free use of lockers.
• Printing and copying machine available.
• Pets are welcomed.
Fully Equipped Kitchen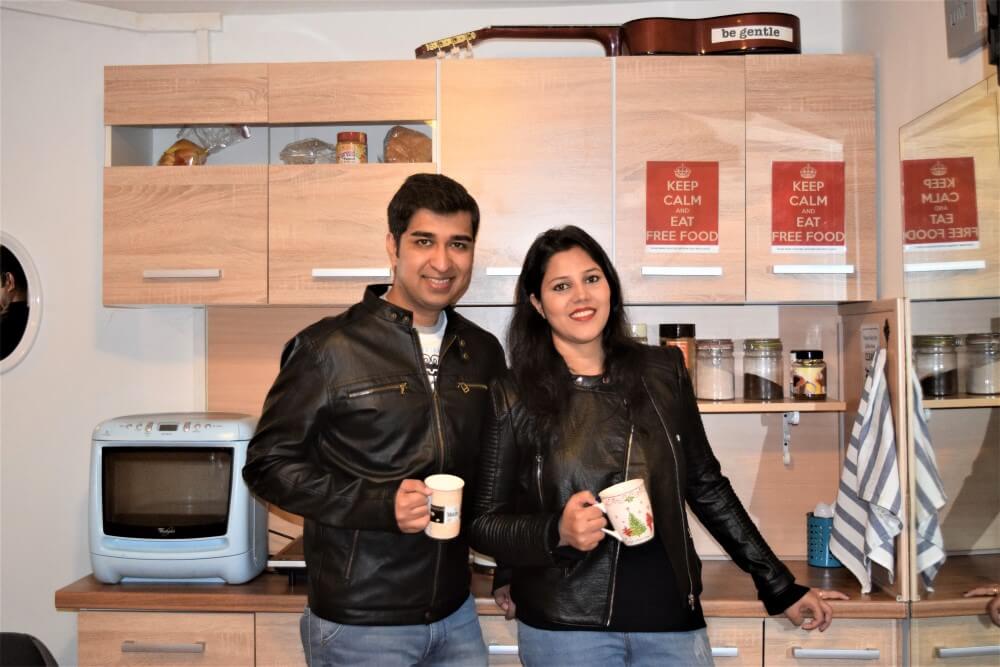 Common Dining Area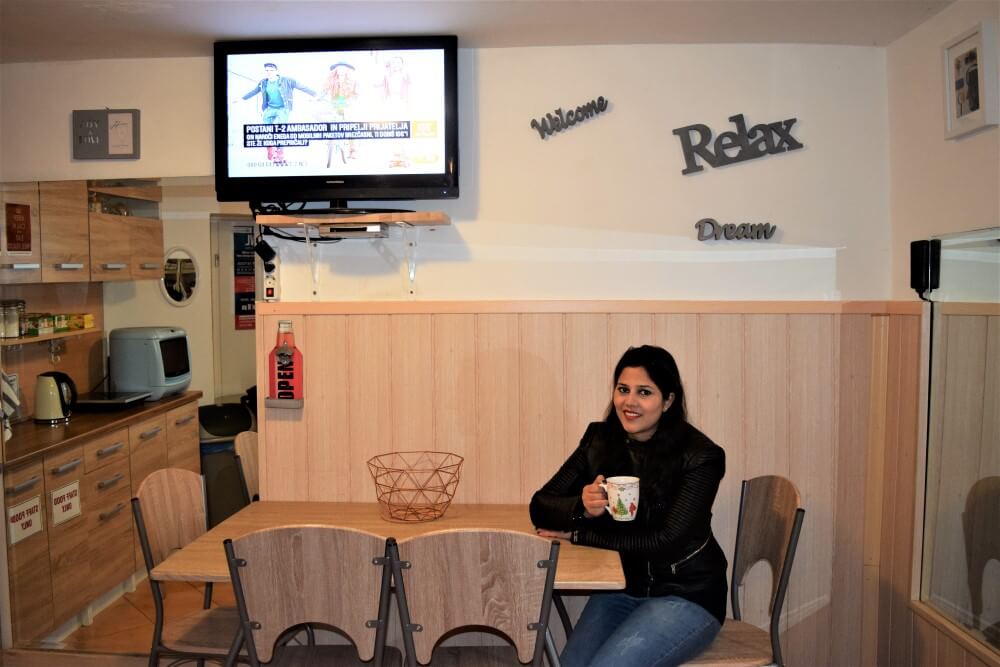 Note: The main door of Hostel 24 remains locked between 23:00 and 8:00 but they will provide you with a back door key so you can still come and go as you please.
Attractions near Hostel 24 are:
• Dragon Bridge || 350 m
• Ljubljana Cathedral || 400 m
• Robba Fountain || 500 m
• Tromostovje – Triple Bridge || 750 m
• Prešeren Square (Main Square) || 750 m
• Franciscan Church of the Annunciation || 750 m
• Ljubljana Castle || 850 m
You can also go to Lake Bled from Ljubljana for a day trip. Hostel 24 staff will be happy to guide you and can also arrange transport if needed.
Lake Bled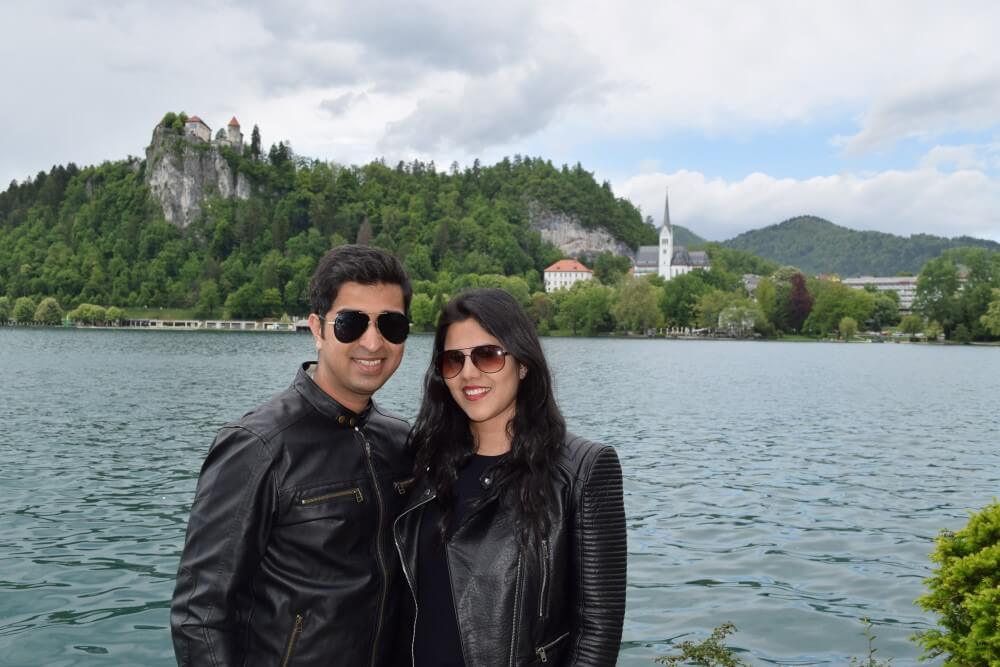 Travelpeppy review rating: 5/5
Hostel 24 is a fun place to stay. The atmosphere they provide you here is quite friendly. You can meet so many people from different nationalities, cultures and taste. The staff of hostel 24 is very friendly, always ready to help. The place is very happening with all the necessities to make your stay comfortable. Hostel 24 is very neat and clean. So do not wait and book with them if you are visiting Ljubljana.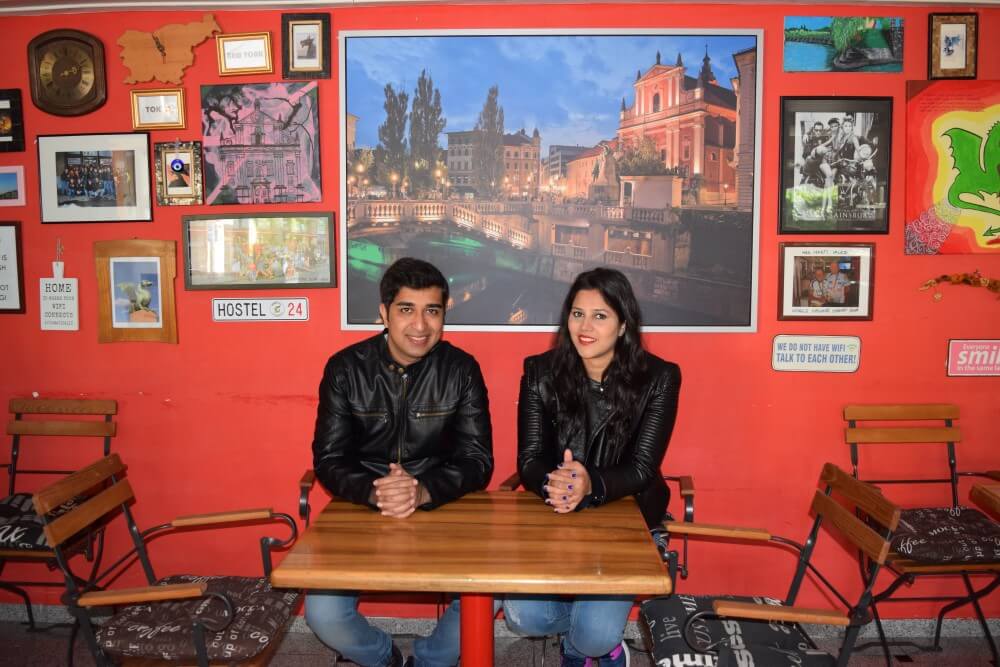 Follow us on Instagram for more pictures and travel stories from around the world. You can also enjoy our photo journeys.
Disclaimer : This post is in collaboration with Hostel 24 Ljubljana but we own all the views and opinion to bring out the honest review for our readers.